Those of us with kids in New Jersey public schools look forward to a two day school break in November, for the teachers' convention. You can either sit around at home, or take off in the car or on a plane for a family trip.
It's not too late to plan something! If you haven't yet thought of what to do, I rounded up some great links to vacations in driving distance of New Jersey, provided by seasoned fellow bloggers and travel writers. Let me know where you plan to go!
NEW YORK CITY
For a staycation, here are some ideas for local fun. See a Broadway play. I've got reviews of Matilda here  and reviews of Mamma Mia here. See all my Broadway reviews here.
–Visit the Avengers exhibit at Discovery Times Square.
–Here are some other things to do in Times Square.
–Here are tips on taking the kids to the Met  and the American Natural History Museum.
–Take a tour of the U.N. – here's a review courtesy of Albany Kid.
–Visit the Tenement Museum and the Lower East Side.
–The Statue of Liberty and Ellis Island probably won't be too crowded.
–Not in NYC, but check out the world's longest pedestrian bridge – in the Hudson River Valley
with Go Big or Go Home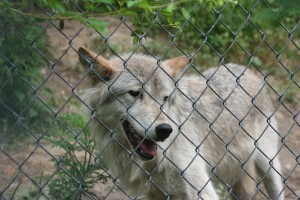 NEW JERSEY
—Visit the Lakota Wolf Preserve – my daughter loved it!
–See Lucy the Elephant in Margate. Check her out, thanks to Ciao Bambino, and see the aquarium in Atlantic City and other AC kid-friendly spots
AQUARIUMS
–Visit the Norwalk Aquarium in CT.
–Visit the Camden Aquarium in New Jersey with Travel Savvy Mom
–Visit the New York Aquarium on Coney Island
–And the Atlantic City one is mentioned above
PHILADELPHIA
–We did a big Philadelphia series from our visit there last November (and a subsequent visit).
–Here are three ways to discover Philadelphia, with Sherri May's Traveling Classroom
–And see historic Philly via minigolf with the Vacation Gals
HISTORIC ROUTE
Visit Gettysburg, with Sherri May's Traveling Classroom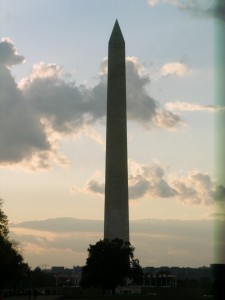 WASHINGTON DC
–We did a huge Washington D.C. series with kids here.
—Take a family bike tour through Washington DC, thanks to Ciao Bambino
–Here are some
–as does Travel Savvy Mom (hotel) and sites to see
VIRGINIA
We considered doing Colonial Willisamsburg after reading this posting from Mother of All Trips.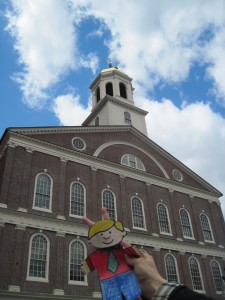 BOSTON
–If you're heading to Boston, check out our Boston with kids series.
–Here's what my kids like to do in Boston
DISNEYWORLD
Okay, so this does involve a plane, but read this if you're going to Animal Kingdom, Hollywood Studios, Epcot, need hints on seeing Disney World with kids, or tips on planning a Disney World with kids trip, 
Where are your favorite November break spots?
Join us on Facebook!