It's hard enough finding great activities to keep the kids busy during the year. But then there's the birthday party. And worries about snowstorms, rain, heat stroke and more. Here's our list of ideas for kids' birthday parties in New Jersey. You're guaranteed to find something you like there. And if you have ideas to add, please do! The comments section below is open to your experience and suggestions.
Just so you know, most places listed below include invitations (at least the kind you can download from the website), a party attendant, paper products and room. Make sure to ask what the package includes, though! And if you're looking for cake ideas, check at the bottom for links.
BOWLING
Most local bowling alleys host kids' birthday parties in New Jersey, and they're reasonable. For example, Linden Lanes hosts birthday parties which include shoe rental, music videos, potentially laser lights, pizza, drinks, invitations, paper goods, arcade tokens and more, for $12-$26 a kid (minimum 10 kids).
There are tons of bowling alleys in New Jersey.
MINI GOLF
An hour or so of putt-putt is fun for the younger set, as long as they don't club each other on the head. Sample prices include Hyatt Hills in Clark, NJ, with parties starting at $23 per kid, including a round of golf, food and drinks.  At Monster Mini Golf with 5 New Jersey locations packages start at $325 for up to 10 guests, including golf, arcade tickets, and an event room.
WATER PARKS
Sahara Sam's – Sahara Sam's offers 5 different weatherproof birthday parties for kids of all ages. Birthday parties include admission to the water park for 10 children and 10 chaperones plus the birthday child and two parents are free, starting at $349.
INDOOR AMUSEMENT CENTERS
Chuck E. Cheese – Weekends can be a nightmare – if you're flexible and can do a weekday or weekend morning, it will be tolerable. Your party includes 2 hours with a reserved table, pizza and drinks for the kids, tokens, some goodies for the birthday kid, a show with a Chuck E. Cheese and his employee friends. Goody bags are extra. You'll pay at least $25 a kid (plus you'll buy additional tokens and pizza for the adults).
The Funplex in East Hanover – enjoy sports attractions, rides and arcade/redemption games. Look for go-karts, laser tag games and MagiQuest (interactive fantasy game). Parties start at $375 for 10 kids and includes a slice of pizza, cupcake and drink per child. Kids also get some tokens. There are many ways up increase the fun (and price of the party).
iPlay America – This Freehold playhouse has a bunch of package offerings for parties starting at 10 kids. they all include some game cards and tickets, with 2.5 hour parties and 45 minutes of room time. It starts at $340 for a package (less expensive if you go on a weekday or Sunday after 5:00). The price goes up based on adding rides and attractions.
INDOOR BOUNCE HOUSES
Pump it Up – Since exploding on the scene a few years ago, Pump it Up has several New Jersey and New York locations. They book up months in advance, with weekend parties starting every 45 minutes. Parties range from around $389 for a classic weekday party for 12 kids, or $489 for the same on weekends. The party will last 2 hours, including a private party room. and it includes pizza and drinks and a few other goodies.
Bounce U has some cheaper "value pricing" parties for 12 kids, if you're willing to party at 9 a.m.  Cost starts at $400. Otherwise it's $480 for 12 kids with pizza, drinks, goody bags, private playtime in the bounce room, a cake and some other amenities.
YMCA/JCC/CLUBS
YMCAs in New Jersey are a great option for parties – and you can often customize them for sports, swimming or something else. Find a YMCA in New Jersey here. The JCCs are also a great option. The Metrowest JCC (Whippany and West Orange), for example, offers birthday parties for kids ages 3 and up. Choose a bounce house, sports or game party theme.
AMUSEMENT PARKS
Diggerland in West Berlin – this outdoor construction theme park offers parties for kids 3-17 in spring and fall. They include 2-3 hours of play time, party table, food/drinks, arcade game cards and park access for nonparticipating chaperones. Cost is $529 for a 3-hour party (2 hour play time) with pizzas, drinks, arcade money, and admission for 10 kids and 12 adults plus the birthday child.
Keansburg Amusement Park (in Keansburg, of course), has parties starting at $459 for 10 guests. Parties include waterpark access and lunch. You can bring your own birthday cake or cupcakes. Consider this racetrack cake or racetrack cupcakes.
CANDY
Candylicious – This Randolph candy store offers candy crafts and fun games, in addition to other candy-related activities, eating and goody bags. Parties start at $28 a person with minimum of 6 kids, maximum of 16. They provide cotton candy for all. You can bring your own food or drinks, including cake and cupcakes.
Chocolate Etc. – This Wykoff chocolate store offers parties where kids can decorate molded chocolates, make bite-size candies, make a chocolate pizza and more. Parties run $25-$30 a person for kids ages 5 and up. The minimum number is 12 kids, maximum is 23.
Chocolate Works in Livingston – get a private facility tour, make a chocolate molded/decorated item and take home another chocolate-covered item, plus the package includes pizza/drinks, invitations and paper goods.
GAME/FITNESS/BUSES
Fun Bus – There are no seats in this converted school bus. Instead, the walls and floor are carpeted and padded to "make fitness fun." Party classes are on the bus (which of course remains stationary). The New Jersey Fun Buses is available in more than 15 New Jersey counties for kids ages 18 months to 7 years. And it's "climate controlled" for year-round use. Have as many kids as you want (if there are too many, they'll be split into groups). You can even get a Fun Bus piñata for the party (extra cost).
GameRider – This mobile video game theater is a blast for kids and adults! Parties start at $499 for 90 minutes. They'll bring 32 foot game bus with stadium seating for up 26. 28 kids can play simultaneously at their 7 gaming stations and they can rotate kids as needed. They offer XBOX 360, PlayStation 3 and Nintendo Wii.
CRAFTS
Tie-Dye Town – make your own t-shirt or mural, and enjoy tie-dye cupcakes. Parties are for kids as young as age 1. Make a mess – there. You don't have to clean up. Add-ons include face painting, glitter tattoos, hair braiding, hair feathers, nail art, jewelry making and more.
Just Bead Yourself – this Westfield bead store has parties starting at $350 for 5 kids, with all supplies and materials included. They bring the party to you.  They have add-ons like a princess theme, fairy hair and pixie dust and a rainbow unicorn party. My daughter has been to parties here and loved them.
Glassworks – this Morristown glass fusing shop allows you to make any number of fun items, and they have a separate birthday party room. Parties start at $375 for up to 10 kids (20 max), which includes goody bags, paper goods, project and party person. Read our review here.
Paint your own studios like Color Me Mine in Summit start at $300 for 10 kids, with a pottery item and 1.5 hour in the room. Or check out A Time to Kiln in Red Bank starting at $26 a person, or Island Studio Paint Your Own Pottery in Stone Harbor.
COOKING SCHOOL
Tastebuds Kitchen in Manhattan start at $895 a party for kids 3 through teen, up to 42 in the group. Lots of options, from pizza to rainbow cupcakes to doughnuts.  Older kids can make posts or decorate cookies. Or seasonally, make gingerbread houses.
Classic Thyme in Westfield. Parties at this cooking location run 1.5 to 2 hours each, and you can choose from Chef for a Day, Recipe for a Bear, or Chocolate, Chocolate Chocolate. Parties are for kids ages 3 and up, and there's a minimum of 10 kids required. Parties run $29-r5/child, and include snacks, drinks and possible party favor.
SPORTS/CARS
BB Grandslam in South Plainfield – 7 birthday packages to choose from, for ages 3-13. They have a soft climbing structure, arcade, ball pit, basketball court (use for many sports), batting cages, laser tag, paintball…and more.  Packages start at $240 for 10 guests. Just bring the cake and goody bags – they provide everything else, including pizza. We've held two parties here and both were big hits with the kids, and easy for us.
Go to baseball school at Professional Baseball Instruction in Saddle River. Packages start at $289 for up to 15 kids, and include an hour in the batting cage with instruction, and 30 minutes in the party room. For upgraded packages, head to the infield, outfield or full field lessons. You'll get pizza and soda included too.
RPM Raceway in Jersey City. This indoor car racing site is great fun (read our review of RPM Raceway, formerly Pole Position, here) for all ages. Parties start at $50 a kid, and include 1 hours in a private party area, 1 races, $5 arcade card, pizza/soda and invitations. Add another race and half hour to the party room for $10 more a kid.
SCIENCE AND ANIMALS
Field Station: Dinosaurs – Your party can see all of the dinosaur-lined trails, get VIP seating for a live show, do hands-on activities and then head to the Field Station's air-conditioned yurt for cupcakes and pizza. Packages start at $49/kid and $30/adult. Field Station: Dinosaurs is in Leonia, NJ.
The Lizard Guys do a 45-minute presentation with up to 10 animals for kids starting at age 1. A one hour presentation is $395. Pay extra and they'll stay for photos with the kids and bring extras like books, tattoos and goodie bags. Costs are higher for travel to NY or PA.
Mad Science – provides science projects, and can even do cotton candy-making as a teaching experience. Or choose a volcano, dry ice bubbling potion, rocket launch or hovercraft rides. Presentations are 45-60 minutes for kids ages 3-12.
Genius Gems – this  STEM-based play and learning center in Millburn offers several birthday options for kids ages 5+. Engineering project or slime included, with magnetic tile building and robot stations time permitting. All include an hour of play and activities, and 30 minutes for food (pizza and juice are provided). Parties start at $550 for 16 kids and 8 adults.
Dinosaurs Rock – choose from a dinosaur, oceans/shark or gemstone/mineral theme. First an interactive presentation, then a fossil dig. Plug games. Prices start at $595 for 12 kids, ages 5+.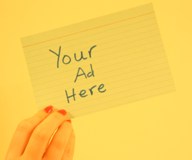 KIDDIE GYMS
The Little Gym offers parties for kids ages 1-12. The 90-minute weekend parties start at $425 for 15 kids (including birthday kid).
Gymboree – Gymboree focuses on the 1-5 year old birthday parties, incorporating their classes and play time, with themes like pirates, princesses, dinosaurs, safaris and more. The 90 minutes classes include paper products and goodie bags.
ZOO
The Turtleback Zoo is a fun option. Rent the carousel area for $200 for 2 hours (minimum 15 guests), a classroom ($250 for 2 hours, holds 56 people), or just use the picnic area and get group discount rates for your guests. Bring your own food or have it catered by the zoo. Entrance is $12/child ages 2-12, and $14 over that. Group rates (15 or more people) lower the cost.
SOME OTHER IDEAS:
Movie – take the kids for a flick. Many theaters have party rooms you can rent after you see the movie.
Karate – studios love hosting birthday parties because the other attendees might want to then take lessons.
Sleepovers – whether you do it at home or rent a hotel room, this popular option doesn't guarantee you much sleep, but it's memorable. Check out this cute Slumber Party Cake.
Pool – head to the community pool, the country club, your backyard or the hotel pool for some splashing fun.
Park – have an old-fashioned party at the park. For add-ons, bring in a princess, clown or magician to do a show. Or rent a bounce house.
Gymnastics – head to the local gymnastics studio for a group lesson in bars and tumbling, then use their private party room for pizza and cake.
Roller or Ice Skating – a fun way to keep the kids busy before they chow down on cake.
CAKES
Want to make your own cake? It's not so hard! Here are some links to fabulous kids' birthday cakes that aren't hard to make:
Castle Birthday Cake or Princess Castle Cake