We really loved Animal Kingdom and wished we spent more than a few hours there (we split the day with Hollywood Studios). We got there before park opening, in enough time that we were actually first on a ride. That has NEVER happened for us at an amusement park! And to show how geeky we are, as we finished the ride, we asked the ride operators if we could stay on for a second spin, and they let us. I'm sure they could have gotten fired for that, but given that we were still the only people there…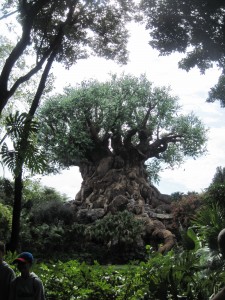 Highlights: there were many. Animal Kingdom is a picturesque park. While Disneyfied, the Asia section does look like an accurate portrayal of many of the sooks (marketplaces) and villages in various parts of Asia. It was fun just wandering around looking at the buildings and decor.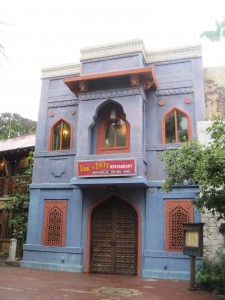 The favorite ride, not surprisingly, was Everest. This roller coaster is unlike others at Disney – it actually goes backward part of the time. Once on the coaster was enough for my stomach, but it was a thrilling experience.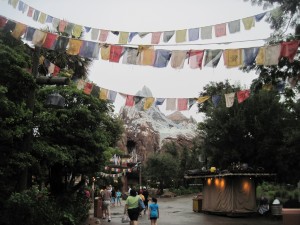 The safari was fabulous. Not just the animals, but our guide. He was hilarious. We all loved getting close up to the animals, and felt like it was a genuine safari experience.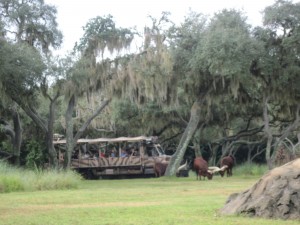 Close by is the animal walk, which the kids took their time going through. Until we dragged them away to go to the Festival of the Lion King show – we felt badly about that, but it was a good show.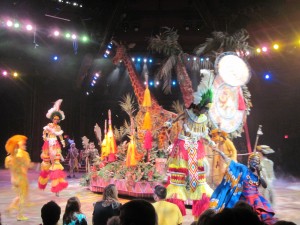 Least favorite ride: Dinosaur. This ride is very similar to Disneyland's Indiana Jones, in that you ride in a car over a bumpy track. Indiana Jones is one of my favorite rides, in fact. This one, however was more than just jarring. It was REALLY loud – unnecessarily so. The kids were scared of the dinosaurs that popped out at them, the bright flashes and the loudness either. Zachary shut his eyes throughout much of the ride. It wasn't a horrible experience, but we didn't love it.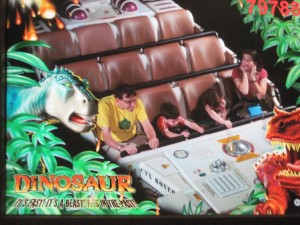 Since we only spent a half day there, we missed a lot – including some of the incredible shows we heard about, like the Finding Nemo show, with life-size puppets
I think the best thing about Animal Kingdom was the ambiance. And Devine.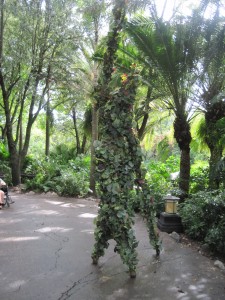 Tips on planning a trip to Disney World with kids
15 things I learned at Disney World
Disney World with Kids – the Post Mortem
Tips on seeing Epcot with kids
Tips on seeing Hollywood Studios with kids
Tips on seeing Magic Kingdom with Kids (coming soon)
All photos copyrighted to Deborah Abrams Kaplan 2011