This is a guest post by Dori Kaplan.
My family is not one to dilly dally when it comes to Disney. Our motto is: structured, organized fun. In our most recent visit, we managed to go on all of the best rides within three hours of arriving at the park. Not only that, but we did not wait in a single line longer than half an hour. Those of you familiar with Disney lines will understand how big of an accomplishment this is, especially for a beautiful day during spring break. To help out other families who are hoping the maximize their day at Disney, here are some tips from my family.
**Note: usually we go to California Adventure and Disneyland – each for one day – but this year we just went to Disneyland. These tips apply for both parks.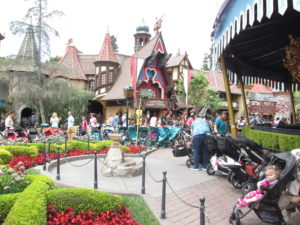 1. Get there when it opens. RIGHT when it opens. Continue reading "Disneyland Tips: How to Make the Most out of Your Day at Disney with the Family"