While I consider myself a Disneyland expert, I've never been to Disneyworld. Preparing for our upcoming trip has been an education to say the least. I've read book upon book, talked up frequent visitors, queried travel agents, and read, read, read. Given the amount of time I've spent researching, I thought I'd share some tips on how to plan the trip. I'll fill you all in on the results when we get back – telling you what worked, and what didn't.
WHAT TO READ – WHERE TO START
Allears.net – This site features detailed hotel info (including reader reviews), Disney restaurant menus, tips, guidelines, info on all things Disney (including Broadway shows). They offer a free email  newsletter with tips and discounts.
Mousesavers.com – This site also features tips, discounts, insider info for all things Disney. Read through the all applicable parts of the website before booking anything. They also have a free monthly emails with articles and discounts – don't miss this because some of the discounts are really helpful.
Disboards – To me it sounds more like they're "dissing" Disneyworld, but that's not what's meant by their url. The site came highly recommended to me by a friend writing a book on Disneyworld. Lots of info and reader forums. Plus restaurant menus.
DISNEY DISCOUNTS
Sign up early for Disney emails on their official site and look for pin codes and discounts in the emails. Consider signing up with several email addresses to extend your chances of getting those discounts/codes. After we booked and paid for our trip, I got an email from Disney offering 25% savings off the standard rates (we had already paid in full). While the promotion was listed on the official website, I wouldn't have known to look for it. That new rate saved us $75 on the hotel we initially booked, and $125 off at a sister hotel in the same value category (we switched to the cheaper hotel). There was a $50 change fee.
Even if you pay for your package in full before your trip (required a month or two before the travel dates), you can cancel or change the package for a fee. If you book an entire package (hotel, dining and tickets) and change two of the three elements, that's considered cancelling the package and the fee is $100. Some travel agents advertise no change fees – I'm not sure if this is part of the deal.
DISNEY DINING PLAN
If free dining is included, by all means, take advantage (free dining was blacked out on our travel dates). However, there may be a catch to the free dining – like you have to stay five nights, and you do have to pay full price for your package through an authorized retailer. It still may be worth it, but look into what it would cost to book things separately (like buying your tickets through a discount outlet) to figure out if it makes sense financially.
To book free dining, you have to book the whole package – hotel, tickets and dining – at the same time through a Disney agent (or Disney itself). If you're paying for the dining plan, you also have to book the entire package at one time.
The dining plan is based on the number of nights in the hotel, not the number of park ticket days. For example, we booked 4 nights at the hotel, but only 3 park days. We would have to pay for 4 days of the meal plan (4 sit down meals, 4 counter service meals, 4 snacks per person). (You can use your snacks for a variety of  things, from bottled water to candy bars to popcorn – many people stock up at the gift shop before they go, if they have extra snack credits. Or they stock up on counter-service meals to bring with them for the plane home).
Think twice about the meal plan. All my experienced friends told me this was a MUST, but they all also wanted to do the more expensive character meals. We don't. My daughter, at age 9, is in the "child" category for the meal plan age, which means we'd pay much less for her meal plan, but she also won't get to order off the adult menu. She has a big appetite and doesn't want chicken nuggets all the time. I realized that I'd be the one eating from the kids' menu and making sure she got an adult meal, with more choices that satisfy her (I'm much less picky).
The meal plan idea really stressed me out because I started planning the days around meals, making sure we took full advantage of the plan (and memorizing what's included with each meal – which drinks, desserts, etc.) so we didn't miss out on what we paid for. We finally cancelled our meal plan but kept some of the dining reservations for the non-character restaurants. I'm sleeping better at night, even knowing we might pay more for our food by paying "retail." I don't love packaged tours, and Disneyworld thrives on this model.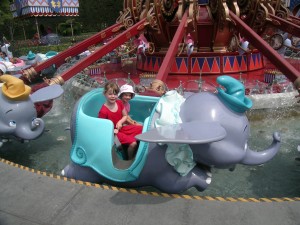 DISNEY DINING RESERVATIONS
Make dining reservations even before you get your tickets, with or without the dining plan. Other visitors are INSANE about making their reservations exactly 180 days before they go, and they fill up quickly. Especially since so many do the dining plan and want to make sure they have their sit-down meals. You can make Disneyworld dining reservations online and book several at the same time slot (though you run the risk of Disney cancelling some or all of those conflicting reservations – they did that to us).
Of course out of courtesy, you should cancel the reservations you don't need when you finalize your plan. You don't need to have booked your trip to make your meal reservations, and most don't cost you anything to book. There are several of the dinner shows that you do have to book with a credit card that may be harder to cancel.
If you can't get the times/restaurant reservations you want, keep checking back via computer or phone to see if anything changes. People cancel unneeded reservations (see above) – we did score a reservation to one restaurant at a prime time that we wanted, by checking back.
By the way, Advanced Reservations doesn't mean a table will be waiting for you with your name on it. You just get priority seating after you check in at the right time. And you have the option to eat there, whereas those with no Advanced Reservations might be turned away on busy days.
If you want to see the nighttime Fantasmic show at Hollywood Studios, and plan to eat a sit-down meal before-hand, reserve dining early. Try to sign up for the Fantasmic Package at Mama Melrose (Italian), Hollywood and Vine (a character/buffet meal) or the Brown Derby (which requires two dining credits if on the standard meal plan). You can eat lunch or dinner there, and they'll give you a pass to get into the preferred Fantasmic seats so you don't have to wait a long time (up to an hour) to reserve your own seat. Or just get a counter service meal and eat it while waiting in line for seats (or while staking out your seats). More info on the Fantasmic Dining Plan here. We couldn't get tickets.
If you don't go with the dining plan, check out MouseSavers' list on cheap(er) eats in the parks.
PLANNING YOUR DAY
We're trying the TouringPlans.com method by the Unofficial Guide to Disneyworld author. The book has some trip routes to maximize your time in the park (to avoid lines) – in the book and on their website. Their website offers a daily schedule of anticipated crowd factor at each park on each day of the year. They use years of statistical data to predict this. Friends say it works. You get the statistical info on park crowd levels by the day  by subscribing to TouringPlans.com for about $11. They sometimes offer a 30% discount code on allears.net (we got that code via email), and you can get 50% off if you own (shhh….or get from the library) one of the current Unofficial Guides (there are several varieties). When you go to pay for TouringPlans, it tells you what info it needs from the book to give the discount. They do offer some free information and planning sheets on the site. (post mortem – the only use I got out of the paid site is finding out which days at the park would be least crowded).
We're planning our days around their recommended method of NOT going on Magic Hour days, where attendance is increased at those parks. I made my tentative plans and then checked their website – and behold! The park days I picked were the same ones they recommended based on crowds. Woo hoo!
DISNEYWORLD HOTELS
This could take up pages and pages, but I'll say this. We don't plan to rent a car and just want to use Disney transportation. We're staying on-site as a result. I've heard all kinds of great things about having Disney pick up your luggage at the airport and drop it off at your hotel room.
We're going with a value hotel, figuring that we're not spending much time in the room. We're not going for a leisurely trip – we're going to spend the days in the park. So we'll jam into our 260 square foot All Star hotel and trek across the enormous property to get on that crowded bus. All to save our few bucks for the other fun stuff on the trip.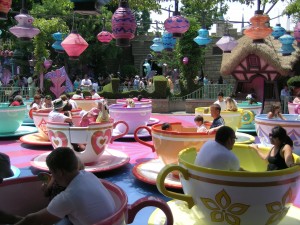 TICKETS
Ticket prices often go up in August, so if you're booking in the summer, pay attention to that. We rushed to book our package the day before they went up.
If you want significant savings on tickets, you have to book more than 3 days. Otherwise, you're pretty much paying a daily rate. Park hoppers cost $50 a person extra, no matter how long you're spending there.
You can get discounted tickets at UndercoverTourist.com (mousesavers.com recommends them) – like buy three days, get the fourth day free. The three day tickets (with tax) on Disney's website were $907, and at Undercover Tourist they were $912, but included a fourth day free. And ticket  shipping is included. You cannot, however, use two of those tickets on the same day (as a park hopper). Apparently Disney keeps track of these things with a finger scanner – very Big Brother!
Here's some Disneyworld ticket pricing info from MouseSavers.
AAA sometimes offers some ticket deals (and offers extra perks in their packages), but when I looked into tickets alone through AAA, there weren't any discounts to be had. According to MouseSavers, you can get discounted tickets on site at Florida's AAA office – but that assumes you have the time to do so.
Know that when Disney quotes you the ticket price, they don't include tax. To check the full Disney price, just enter the number and type of tickets you want, and add to the cart and then you'll get the full calculation.
Mousesavers.com lists a bunch of ways to get discounts (most won't apply to you). These include corporate discounts (if your company is large or does business with Disney; check with your HR department), military discounts, Disney Vacation Club membership ticket discounts, trading Hilton HHonors points for tickets, Florida resident discounts, and buying discounted Disney World tickets from the Wal-Mart in Kissimmee (discounted multi-day tickets).
TRAVEL AGENTS
I did a lot of research on my own, but also consulted my wonderful travel agent, Julie Sturgeon at Curing Cold Feet. Ultimately, she was doing so much research for us, it wasn't worth it to bypass her to save a few dollars on tickets. We bought our package through her and she provided personalized service. There are some travel agencies specializing in only Disney. I'm sure many of them are wonderful but I don't have any I can recommend from first-hand experience.
TIPS
I'm sure I'll have lots of tips on traveling with kids to Disney World, but I'll share those when I return. Please feel free to let me know your tips!!!
Disney World with Kids – the Post Mortem
15 Things I learned at Disney World
Tips on Hollywood Studios with kids
Tips on Magic Kingdom with kids (coming soon)
Tips on Animal Kingdom with kids
All photos here are copyrighted to Deborah Abrams Kaplan.