Recently I spent a girls' weekend in Philadelphia with other travel writers. With six in our group, we wanted a place we could hang out, and a good location. It didn't have to be luxurious, but it should be nice. Instead of going the hotel route, we went the rental by owner route. We hated our rental.
How can you avoid the mistakes we made when renting from an owner? Here's how, using an in-depth review of the Perle Mesta Inn B&B in Philadelphia as our example.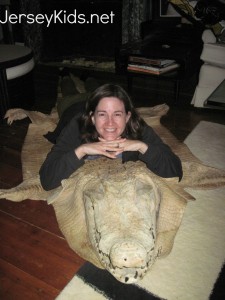 How the services work
Several established companies offer room/home rentals by owner. These companies act as a listing service and do some vetting (but do not manage the properties, nor do they physically see them).
When I looked at how it works on FlipKey (disclosure: they paid for our rental), owners can create a free listing. They upload all the details and photos, and can take payment through the site. They pay FlipKey a 3% charge for each booking. Guests booking pay a 5-10% booking fee.
We've been very happy with our VRBO.com rentals both domestically and internationally. My friend Paige used airbnb.com extensively during her 11 month family trip around the world, and was happy with their services.
The key is to ask lots of questions. Don't assume that the rentals are heavily vetted or inspected personally.
How are the rentals vetted? Continue reading "Avoid the Nightmare Rental – Tips to Choosing a Vacation by Owner Property"