Sandy Hook is a great place for those who don't want the boardwalk experience, and want more to do than just sit on the beach. Plus it's only $15 entrance for a whole carload of people. Parking is free and the money goes to the National Park Service. Sandy Hook is a "barrier spit" that's 6-7 miles long, a mile wide at some points, and accessed via bridge.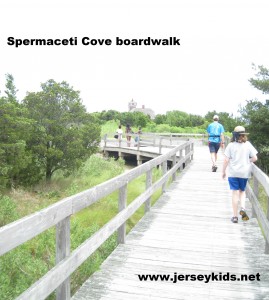 Ride a Bike: Bring your  own or rent one (there's a rental place at Beach B – first right after the pay station). Lots of trails – 7 miles of them starting at the park entrance, out to Fort Hancock at the end.
Fishing: fishing is allowed at all beaches without lifeguards on duty.