I did a corn maze for the first time last year, and am making it a yearly tradition. The kids are now old enough to last in there for more than 10 minutes. We wandered around for probably two hours (maybe an hour longer than was really fun for the kids).  Interestingly, I was dizzy when we got out.  So many twists and turns.  I let them take turns picking the direction.  If it weren't for the staff positioned at one spot in the maze, we never would have made it out.  Even after getting directions out (it was something like – turn right at every turn until after the bridge, then turn left at every turn), it still took us 15 minutes to exit! I look forward to the day when my husband and I go together, and we compete, Survivor style, to see who can make it out first.
Let me share some corn maze tips with you, before giving you a list of New Jersey corn mazes to consider!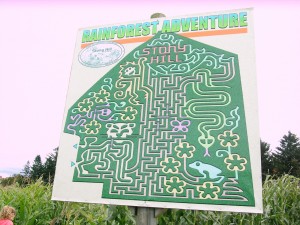 CORN MAZE TIPS WITH KIDS
–Before you go in, use the bathroom. This cannot be stated enough.
–Bring food and water. Your kids will need some nourishment during their breaks. Bring your own, or buy something on site. Most farms sell food too.
–Wear comfortable shoes – that can get muddy.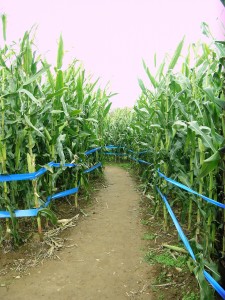 Continue reading "New Jersey Corn Mazes and Pumpkin Patches"