I'd heard good things about the Turtle Back Zoo in West Orange, NJ, but kept hesitating to go because my daughter Dori isn't a big zoo fan. We finally decided to take the plunge – and even Dori had a fabulous time. It was a manageable size, and the exhibits were really well done.
Highlights: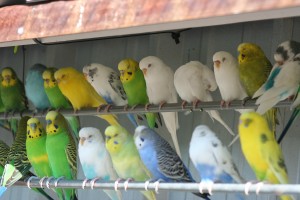 Parakeets – this was our favorite. The aviary is full of colorful parakeets that you can feed. Buy a $2 stick with bird seed glued on, and try to get the birds to stay on the stick. Or be cheap, like us and don't buy a stick. Pick up discarded ones from the ground – that still have bird seed on them.
The farm animals – a huge pig. A black cow with a big white stripe in the middle. Sheep and goats. Horses. They're all there, and you can feed some of them.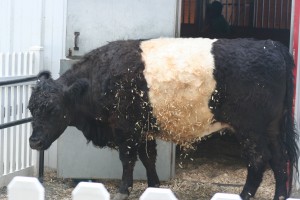 Prairie dogs – be a prairie dog yourself in this exhibit, by going into the clear domes in the middle of the hill.
Penguins – Cookies and Cream and the other penguin were adorable – but they smelled terrible!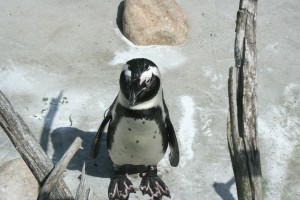 Black bears – there's a great little house you go in to watch the two black bears. You learn about what the bears like to eat in houses. Then you watch the bears from a big glass window. They came right up to the window, pacing back and forth. I always feel badly when I see them pacing because it's not a natural movement for wild animals.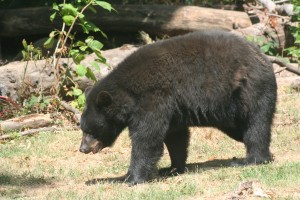 White-faced gibbons –  we saw these cute monkeys trying to get food out of plastic containers. It was like a game to them, shaking the containers until the carrots, sweet potatoes and other veggies came out.
Reptile room – the reticulated python was amazing. This snake can eat a human – if it gets out of its cage and is hungry enough. It can grow up to 30 feet long. Shhh..don't tell your kids if they get scared easily.
Bald Eagle – a little sad to see these symbols of the United States caged up, but I don't think I've ever gotten to see them so close up before.
Asian area – the red panda was adorable, and the Asian section was presented in a lovely way.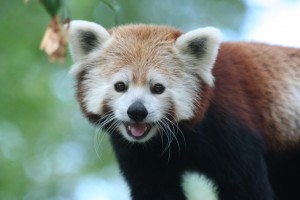 Other things to do
Zoo Key – While we didn't buy a "zoo key" – you can get them for $3. Put them into machines at various animal exhibits and you'll hear a funny song about them. We heard one by the black bear area and it cracked us up.
Carousel – this "endangered animals" carousel is enclosed in a pretty building near the picnic area. Tickets are $2
Playground – take some time out to let the kids run around and climb and slide
Pony Rides – 'nuff said.
Birthday Party – you can host a party here. Details on the Jersey Kids Birthday Party page.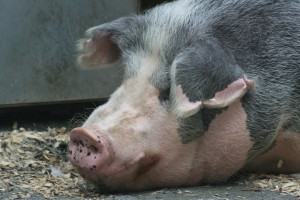 Turtle Back Zoo Tickets and Discounts
Tickets: Zoo tickets cost $13 for adults, $9 for kids, $9 for seniors, and free under age 2 – rates are in season. Out of season it's $2 less for adults, $1 less for kids/seniors. Look for special events and discounts on their Facebook and Twitter page.
Reciprocity: The Turtle Back Zoo participates in a reciprocal program. And make sure to verify that the information is accurate before going.
Group Discounts: Groups of 15 or more, you can get discounted tickets for $5-6 each. In advance.
Coupons: You'll find half-off coupons for Turtle Back Zoo in the KidStuff discount book and Entertainment Book. If I find printable coupons I will post them here, though I haven't found any in the past.
If you like this post, subscribe to Jersey Kids for free and get each new post sent to your mailbox. Look for the subscription box at the top right side of the web page.
Join Jersey Kids on Facebook.