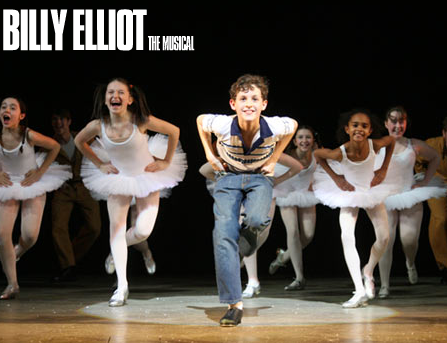 In the search for kid-friendly Broadway shows, Billy Elliot was on the list. After all, it centers on a pre-teen boy, with plenty of peers in the cast.
But would my 7 year old son want to watch a boy doing ballet? Would he fall asleep during the three hour production? Would he understand the plot about the British coal-workers' strike? How would he react to the curse words used during the production?
I needn't have worried. Both he, and my 9 year old daughter, loved the show, and so did I. Even in nose-bleed seats.
Continue reading "Billy Elliot the Musical – a Kid-Oriented Review"