It's hard enough finding great activities to keep the kids busy during the year. But then there's the birthday party. And worries about snowstorms, rain, heat stroke and more. Here's our list of ideas for birthday parties in New Jersey. You're guaranteed to find something you like there. And if you have ideas to add, please do! The comments section below is open to your experience and suggestions.
Just so you know, most places listed below include invitations (at least the kind you can download from the website), a party attendant, paper products and room. Make sure to ask what the package includes, though! And if you're looking for cake ideas, check at the bottom for links.
BOWLING
Most local bowling alleys host kids' birthday parties in New Jersey, and they're reasonable. For example, Linden Lanes hosts laser light birthday party (includes one hour of bowling and shoe rental), 45 minutes in party room, food, soda, ice cream/popsicle, and bowling trophy for birthday child. Cost is $14 per child (minimum six kids).
There are tons of bowling alleys in New Jersey – Brunswick Zone has seven locations in the Garden State.
MINI GOLF
An hour or so of putt-putt is fun for the younger set, as long as they don't club each other on the head. Sample prices include Hyatt Hills in Clark, NJ, with parties starting at $16 per kid, including a round of golf, food and drinks.  At Pleasant Valley Miniature Golf in Vorhees, packages start at $10 a kid, including golf, water ice and picnic area.
WATER PARKS
Sahara Sam's – Sahara Sam's offers 7 different weatherproof birthday parties for kids of all ages. Birthday parties include admission to the water park for 10 children and 10 chaperons plus the birthday child and two parents are free, starting at $269.
INDOOR AMUSEMENT CENTERS
Kidz Village in Kenilworth offers 11,000 square feet of play area for kids ages 10 and under. The facility has a multi-level indoor playground, comic book store, movie theater, tool shop, salon, diner, ball launcher, castle, arcade games and more. Parties start at $299 for 12 kids, with 1.5 hours in the play area and extra time in the party room.
Chuck E. Cheese – Weekends can be a nightmare – if you're flexible and can do a weekday or weekend morning, it will be tolerable. Your party includes 2 hours with a reserved table, pizza and drinks for the kids, tokens, some goodies for the birthday kid, a show with a Chuck E. Cheese and his employee friends. Goody bags are extra. You'll pay at least $16 a kid (plus you'll buy additional tokens and pizza for the adults). Look for coupons in the Sunday paper.
The Funplex in East Hanover – enjoy sports attractions, rides and arcade/redemption games. Look for go-karts, laser tag games and MagiQuest (interactive fantasy game). Parties start at $13 a kid (minimum 10 kids) and include food, drink and ice cream cake. Kids also get some tokens and you choose from unlimited bumper cars or free fall ride. There are many ways up increase the fun (and price of the party).
Funtime America has parties starting at $199, including some tokens, rides, food and playtime. Kids will have fun in the arcade or playing laser tag in the 40,000 square foot Cliffwood, NJ facility. There's an indoor climbing structure with slides, tubes to crawl through and bounce areas. Party add-ons include a character visit, simulator rides, climbing wall, ceramic art projects and more.
INDOOR BOUNCE HOUSES
Pump it Up – Since exploding on the scene a few years ago, Pump it Up has several New Jersey and New York locations. They book up months in advance, with weekend parties starting every 45 minutes. Parties range from around $295 for a classic weekday party, for up to 25 kids, or $315 for the same on weekends. A mini classic party is $275, for weekday parties before 2:00 (up to 14 kids). Depending on the party, it will last 1.5 to 2 hours, including a private party room. You pay extra for food, balloons and party favors.
Bounce U has some cheaper "value pricing" parties for 10 kids, if you're willing to party at 9 a.m. Otherwise it's $215 for 12 kids, or a $255-295 for a larger party with more time in the play area and party room and some additional perks. Spend up to $495 for a large party with food included.
YMCA/JCC/CLUBS
At Can Do Fitness Clubs, kids can have a yoga/dance party (hip hop, pop dance, or mat pilates), martial arts party or fitness activities. All-inclusive rates start at $299 for 12 kids (each additional child is $21). Package includes invites, supervisor, balloons, games, pizza, drinks and cake at one of three New Jersey locations.
YMCAs in New Jersey are a great option for parties – and you can often customize them  for sports, swimming or something else. Find a YMCA in New Jersey here. The JCCs are also a great option. The Metrowest JCC (Whippany and West Orange), for example, offers birthday parties for kids ages 3 and up. Choose a bounce house, sports or game party theme.
AMUSEMENT PARKS
Diggerland in West Berlin – this newly opened outdoor construction theme park offers parties for kids 3-17. They include 2-3 hours of play time, party table, food/drinks, arcade game cards and park access for nonparticipating chaperones. Cost ranges from $399-459 depending on package, for 10 kids plus the birthday child.
Bowcraft in Scotch Plains is a popular place, with packages start at $20/kid, including some rides, food and drinks. Good for tots on up.
Keansburg Amusement Park (in Keansburg, of course), has parties starting at $149. Parties include activity, lunch and ice cream. Choose from Runaway Rapids party (2 hours of water play plus an hour for lunch) starting at $219 for 10 kids. Or do the amusement park option, with 75 minutes of unlimited rides, starting at $169 for 10 kids. Last, there's the one-hour Go-Kart option, for $149-$299 (kiddie versus large track Go-Karts). (If you do a  Go-Kart birthday, make this racetrack cake or racetrack cupcakes.
ICE CREAM PARTY
McCool's Ice Cream and Coffee Bar in Madison has parties starting at $13/kid for 90 minutes. With at least 10 kids on board, you'll make your own sundaes and play some fun (ice cream related) games.
Ben & Jerry's – this Riverwalk and Edgewater ice cream shop has birthday parties for up to 25 kids. Customize it with balloon animals, face painting, make-your-own sundae bar, crafts, tie-dye parties.
CANDY
Candylicious – This Randolph candy store offers candy crafts and fun games, in addition to other candy-related activities, eating and goody bags.
Chocolate Etc. – This Wykoff chocolate store offers parties where kids can decorate molded chocolates, make bite-size candies, make a chocolate pizza and more.
Chocolate Works in Livingston – get a private facility tour, make a chocolate molded/decorated item and take home home another chocolate covered item, plus the package includes pizza/drinks, invitations and paper goods. Cost is $400 for 10 kids, $20 for each additional child. Many add-ons available.
MUSEUMS
Liberty Science Center – spend some fun time poking around exhibits, before or after partying with your friends in the party room. Packages are $350 and $750 with additional customization available. Includes admission for 20, cake, a decorated party room and a few other things. Good for kids ages 1-12.
GAME/FITNESS/BUSES
Fun Bus – There are no seats in this converted school bus. Instead, the walls and floor are carpeted and padded to "make fitness fun." Party classes are on the bus (which of course remains stationary). The New Jersey Fun Buses is available in more than 15 New Jersey counties for kids ages 2-7. And it's "climate controlled" for year-round use. Pay is a flat, hourly rate (minimum one hour) with as many kids as you want (if there are too many, they'll be split into groups). You can even get a Fun Bus piñata for the party (extra cost).
Gamin' Ride – This mobile video game theater is a blast for the kids, and the adults! Parties start at $199 an hour. They'll bring a game bus decked out with 16 4-D chairs to play XBOX 360, PlayStation 3 and Nintendo Wii. Pay extra for more people and outside games as well, like Dance, Dance Revolution, Sumo Wrestling and Bumper Balls.
CRAFTS
Tie-Dye Town – make your own t-shirt or mural, and enjoy tie-dye cupcakes. Parties are for kids as young as age 1. Make a mess – there. You don't have to clean up. Add-ons include cupcake decorating, tie-dye cupcakes, food, piñatas and more. Locations in Englewood, Tenafly and Manhattan
Just Bead Yourself – this Westfield bead store has parties starting at $20/kid, and they can make bracelets, chokers and more. Do it in the store or at a location of your choosing. My daughter has been to parties here and loved them.
Glassworks – this Morristown glass fusing shop allows you to make any number of fun items, and they have a separate birthday party room. Parties start at $360 for 90 minutes, and include goody bags, paper goods, use of CD player, project and party person. Read our review here.
Pottery House – At this Matawan pottery studio, choose not just pottery projects, but also fused glass, metal art and beading. Packages include pizza and soda. Paint your own studios like Color Me Mine in Summit are $15-20 a kid. Or check out A Time to Kiln in Red Bank or Island Studio Paint Your Own Pottery in Stone Harbor.
COOKING SCHOOL
Cupcake Kids says it's the only kitchen studio for kids in Manhattan. Have a party at the studio, or ask how far they'll travel to do a party at a home or school. They do parties for ages 2-14, and they do more than just cupcakes. Try pizza, gingerbread houses, cake, Star Wars parties, cookies and more. Prices start at $300 for a cooking activity at your party, or $700 if cooking is THE party (includes up to 10 kids). Prices, like yeast, rise from there.
Classic Thyme in Westfield. Parties at this cooking location run 1.5 to 2 hours each, and you can choose from Chef for a Day, Recipe for a Bear, or Chocolate, Chocolate Chocolate. Parties are for kids ages 3 and up, and there's a minimum of 10 kids required. Parties run $22-35/child, and include snacks, drinks and possible party favor.
SPORTS/CARS
BB Grandslam in South Plainfield – 7 birthday packages to choose from, for ages 3-13.  They have a soft climbing structure, arcade, ball pit, basketball court (use for many sports), batting cages, laser tag, paintball…and princess tea parties.  Packages start at $13/guest, minimum 12 kids. Just bring the cake and goody bags – they provide everything else, including pizza. We've held two parties here and both were big hits with the kids, and easy for us.
Go to baseball school at Professional Baseball Instruction in Saddle River. Packages start at $199 for kids, and include an hour in the batting cage with instruction, and 30 minutes in the party room. For upgraded packages, head to the infield, outfield or full field lessons. You'll get pizza and soda included too.
Pole Position in Jersey City. This indoor car racing site is great fun (read our review of Pole Position here) for all ages. Parties run $40-50 depending on the package, and include 1-1.5 hours in a private party area, 1-2 races, $5 arcade card, pizza/soda, invitations and birthday kid t-shirt.
SCIENCE AND ANIMALS
Field Station: Dinosaurs – Your party can see all of the dinosaur-lined trails, get VIP seating for a live show, do hands-on activities and then head to the Field Station's air-conditioned yurt for cupcakes and an optional lunch. The party kid gets a photo with the Mighty T-Rex and a commemorative hat, and all party-goers get a themed party favor. Packages start at $39/kid and $20/adult. Field Station: Dinosaurs is in Leonia, NJ.
Reptile Kingdom – Get up close and personal with the scaly creatures. Reptile Kingdom serves all of New Jersey, and their hands-on program includes snakes, lizards, turtles and maybe alligators. For party info, look under "educational programs" on their website.
The Lizard Guys do a 60 minute presentation with up to 10 animals for kids starting at age 1. A one hour presentation is $275. Pay extra and they'll stay for photos with the kids and bring extras like books, tattoos and goodie bags.
Smartycat Kids sends a fabulous science teacher to do 1-3 experiments with the kids. Presentations run 30-60 minutes and cost $150-$195.
Mad Science – provides science projects, and can even do cotton-candy making as a teaching experience. Presentations are 45-60 minutes for kids ages 4-12. Parties run $210-250 with add-ons for special projects (like cotton candy) and goodie bags.
Genius Gems – this new STEM-based play and learning center in Millburn offers several birthday options. All include an hour of play and activities, and 30 minutes for food. Parties start at $375 for 16 guests.
Dinosaurs Rock – choose from a dinosaur or gemstone/mineral theme, complete with dino dig. Prices run $395 for 15 kids, ages 5+.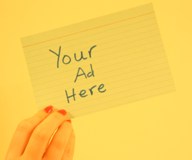 PARTY PLACES
Time 2 Party – this Montclair facility offers themes like karaoke, sand art, dinosaur dig, superheroes, Dora, ceramics, magic, pirate/princess are more. Prices start at $349 for 12 kids and go up depending on the theme. Parties are 90 minutes.
World of Wings – this Teaneck facility opened in late 2012 and is a party venue and play place. They also hold classes. The facility has MANY rooms which host different crafts and play areas (including beading, cooking, bubbles, dress up, make-up, ball pit, photos, beach and the funky "illusion" room), plus a butterfly atrium where you can interact with live butterflies. You can see live reptiles as well. As for parties, choose from themed decor like princess, pirate, safari, underwater, VIP, rock star and balloons or just a party. The place has a lot to offer. Parties start at $349 for 12 guests including pizza, drinks, party favors and some other perks.
KIDDIE GYMS
The Little Gym offers parties for kids ages 1-12. The 90 minute weekend parties are around $245 for members, $275 for nonmembers for 15 kids (including birthday kid).
Gymboree – Gymboree focuses on the 1-5 year old birthday parties, incorporating their classes and play time, with themes like pirates, princesses, dinosaurs, safaris and more. The 90 minutes classes include paper products and goodie bags.
ZOO
The Turtleback Zoo is a fun option. Rent the carousel area, the Pepsi Pavillion, a classroom or just use the picnic area and get group discount rates for your guests. Bring your own food or have it catered by the zoo. Entrance is $6/person with group rates (15 or more people) and room rental is on top of that.
SOME OTHER IDEAS:
Movie – take the kids for a flick. Many theaters have party rooms you can rent after you see the movie.
Karate – studios love hosting birthday parties because the other attendees might want to then take lessons.
Sleepovers – whether you do it at home or rent a hotel room, this popular option doesn't guarantee you much sleep, but it's memorable. Check out this cute Slumber Party Cake.
Pool – head to the community pool, the country club, your back yard or the hotel pool for some splashing fun.
Park – have an old-fashioned party at the park. For add-ons, bring in a princess, clown or magician to do a show. Or rent a bounce house.
Gymnastics – head to the local gymnastics studio for a group lesson in bars and tumbling, then use their private party room for pizza and cake.
Roller or Ice Skating – a fun way to keep the kids busy before they chow down on cake. Click here for a list of roller rinks in New Jersey.
CAKES
Want to make your own cake? It's not so hard! Here are some links to fabulous kids' birthday cakes that aren't hard to make:
Castle Birthday Cake or Princess Castle Cake