–This is part of our series on Philadelphia with kids. For more in the series, see the bottom of the post.–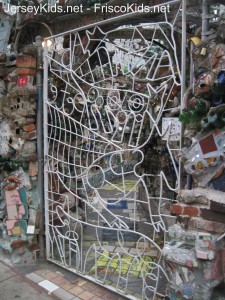 My daughter and I were very excited to see Philadelphia's Magic Gardens, a nonprofit space that artist Isaiah Zagar created in an empty row house spot. It now extends inside the adjacent row house.
Unfortunately the day we showed up, we didn't realize they were closing early for a wedding, so we had to make do with peeking through the gate, and walking around the neighborhood. The good news is  that you can still see a lot even when it's closed. And just by wandering around South Street, within a few blocks of the gardens, we could still see a lot of large scale murals. There's a list in the brochure you can get on site and probably in other tourist locations as well.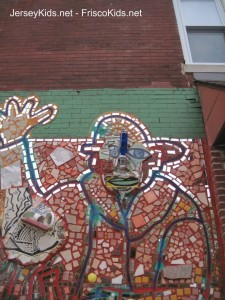 I think the biggest question for us was Continue reading "Philadelphia: Magic Gardens"