–This is part of our series on Philadelphia with kids. See all the posts in the series at the bottom.–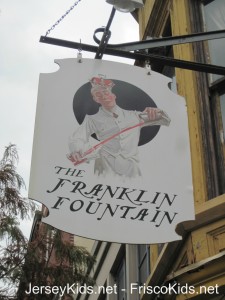 We look for special daily treats on vacation, and the Franklin Fountain was a definite on our list. Since it's downtown near the historic sites (Independence Mall area) there were many opportunities. We finally went on a chilly afternoon on our last day in Philly.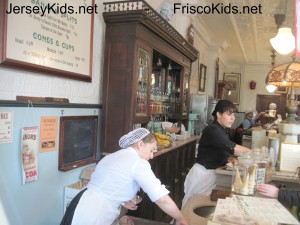 You can read their very long history here. Basically it's an old fashioned soda and ice cream fountain, but it was started in 2004 by two recent college grads. You'll find the traditional ice cream flavors as well as some more unusual ones (teaberry gum, green tea, pumpkin, ginger)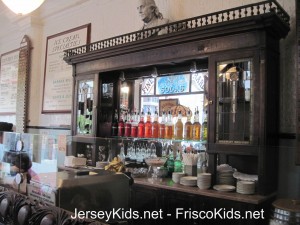 Plus their soda waters are unusually flavored, including watermelon, grape, lavender, rose, violet, coconut and pineapple.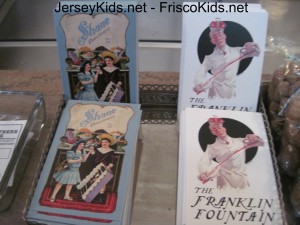 Everything about the soda fountain is old fashioned – except prices. It's not cheap!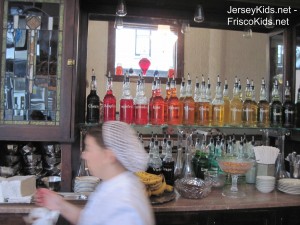 We ordered a milkshake and had fun watching them get mixed in the machines below. Unfortunately the few tables in the back were full, and the few two-seaters in the narrow building were also full (or the chairs were being used), so we ended up enjoying our ice cream outside in the November coldness.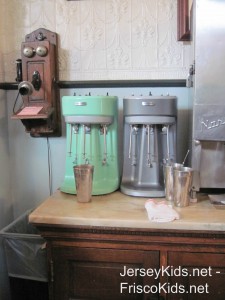 ————————————————
[ad name="Google Adsense"]
————————————————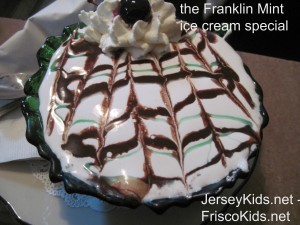 Above is the Franklin Mint concoction, which my husband ordered. It has marshmallow creme on top, which is not a favorite of mine. He liked it though. You can read all the ingredients here. Their other sundaes look amazing, and I might have ordered one if I wasn't splitting with my kid, who usually eats three bites and is full.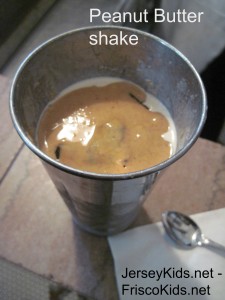 My son and I had the peanut butter shake which looks pretty gross but was delicious. The peanut butter was divine.
We went from there a few doors down to Shane Confectionery, started by the same guys who brought you the Franklin Fountain. They took over a preexisting candy company and learned their recipes. Read their very extensive history here.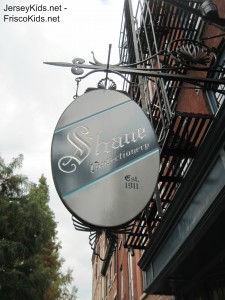 We ended up not buying anything, but enjoyed looking around at the various things for sale.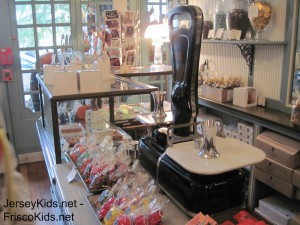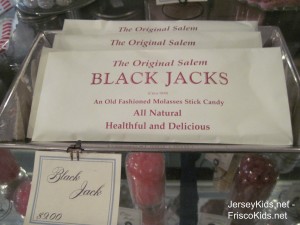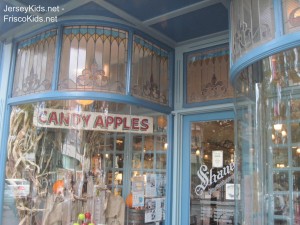 Where: Franklin Fountain (116 Market Street); Shane Confectionery (110 Market Street)