This is 3rd in a series of 3 posts about the Disney Wonder Cruise to the Mexican Riviera. Part 1 is an overview of the Disney cruise. Part 2 is a very in depth review of all aspects of Disney cruise ship life (kids' clubs, food, pools, spa, staterooms, etc.)
While on board the Disney Wonder, we had fun trying to find Hidden Mickeys. I didn't even look to see if there was any mention online until writing this post. Turns out there are a few Hidden Mickeys on the Disney Wonder (we even found 2 official ones, and one posted here – the stained glass). If you're not familiar with Hidden Mickeys, they're mouse shaped ears hidden in the design of things at Disney parks. If nothing else, it kept us entertained as we walked around.
The gingerbread house up for the holidays was teeming with them.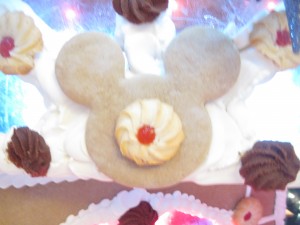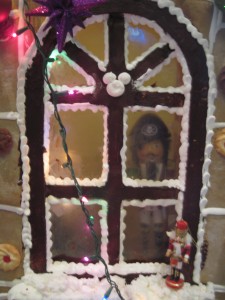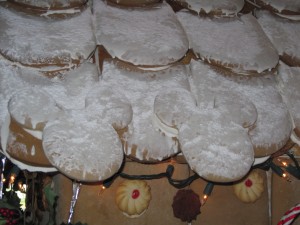 Triton's restaurant had them in the stained glass surrounding the restaurant.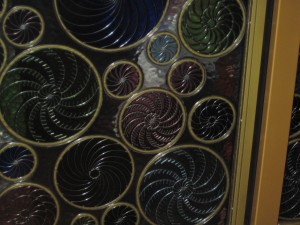 Okay, so these aren't hidden, but it was fun to see what they did at meals.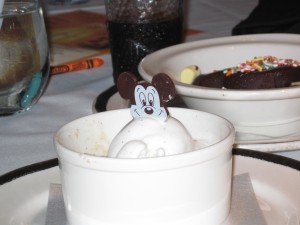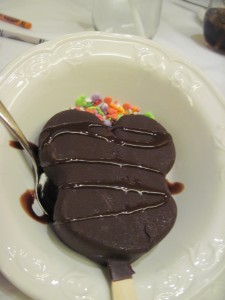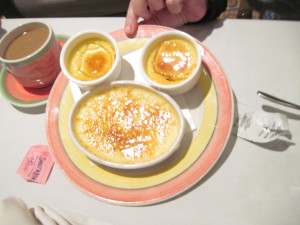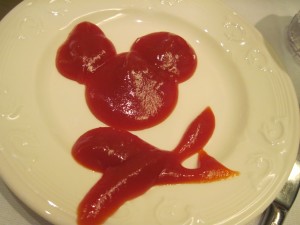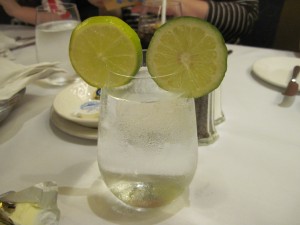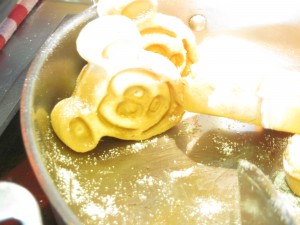 And then there's the pool…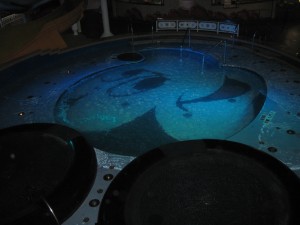 And the high chairs…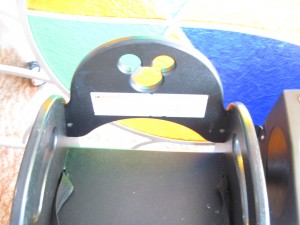 And when you go on excursions, these are the paddles you follow (instead of umbrellas).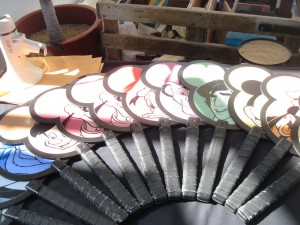 And now some adult humor from my husband. What's Mickey Mouse's favorite time?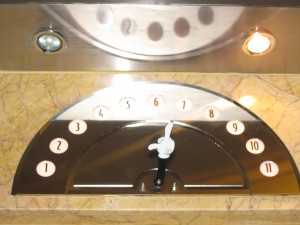 Answer: 6:30
And here are some more food shots – not so hidden: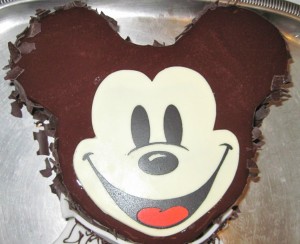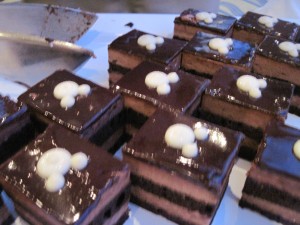 And things you can buy in the gift shop: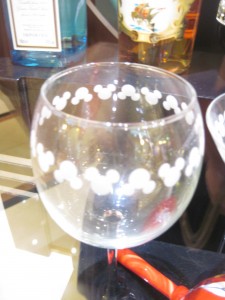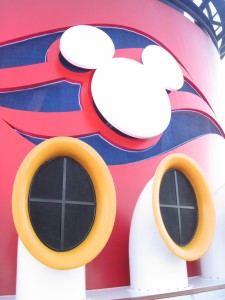 All photos are copyrighted and may not be used in any form without written permission from Deborah Abrams Kaplan.