I'm not a big Toys R Us fan in general, but I do like the one in Times Square (Broadway at 44th Street). Not that I actually shop there, but it's a fun place to hang out. Here are five things not to miss when you go!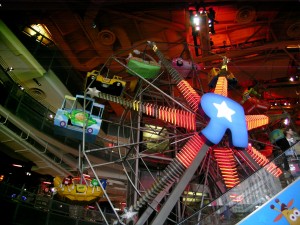 The Ferris Wheel – You can't miss this four story Ferris wheel, which is the first thing you see when you walk in. While waiting in line (you buy timed tickets) you can try to figure out which car would be the best for you – the Cabbage Patch Kids? The Scooby Doo car? The Little Tykes car? The Monopoly car? My Little Pony? Mr. Potato Head? The M&M car? The Toy Story car? The Rug Rats? At $4.50 a person per ride, it's not cheap, but the proceeds do benefit the company's charity.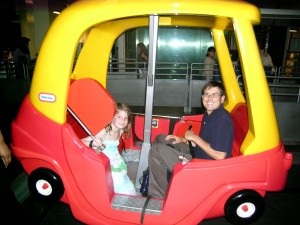 Candy – Whether you hit the Candy Land section or Willy Wonka's candy, it's fun to get a sugar high as the candy drains your wallet. Fill up a bag ($12.50 a pound? One Cadbury egg for $2) or get giant size boxes of Wonka candies or Sour Patch Kids.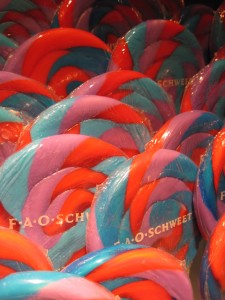 (If you're wondering why these lollys say "FAO Schweet" it's because Toys R Us owns FAO Schwartz.)
——————————
[ad name="Google Adsense"]
——————————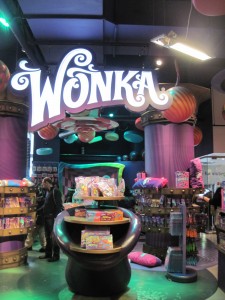 Barbie – Barbie's castle is something I could only drag my kids into once, but if you're a Barbie fan, it's awesome.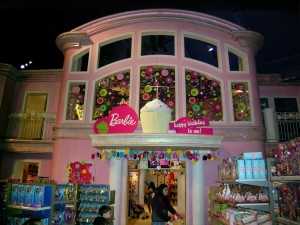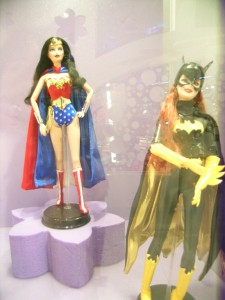 LEGOs – this is my favorite section. Lots of New York models to gaze at while the kids examine the LEGO boxes.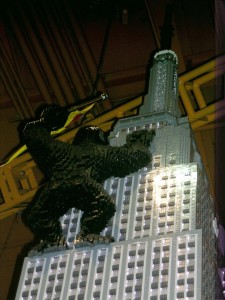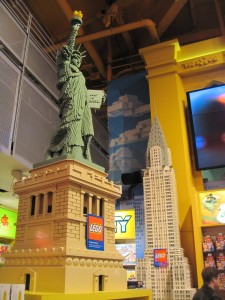 Dinosaur – the Jurassic Park area features a giant moving dinosaur which is too fun to watch.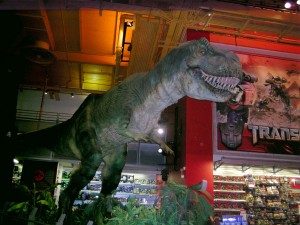 What's your favorite part of the store?
———————
[ad name="Google Adsense"]
——————–
And one parting thought: