For a state that relies heavily on tourism, it's not surprising there are a lot of factory tours to pull in the tourists. Here are a few to consider: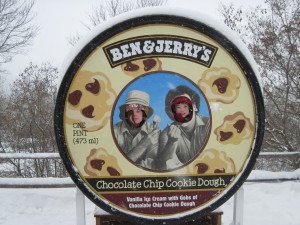 I wrote a long review of this revered mecca for this frozen, gourmet, hip treat. Read it here. Note that there's no ice cream production on weekends, and if they finish their production for the day on weekdays, you may not see the action either.
Where: 1281 Waterbury-Stowe Road, Waterbury, VT
When: daily, except for Thanksgiving, Christmas and New Year's Day. Times vary by season.
Tour length: up to 30 minutes
Tours leave: at least every 30 minutes Continue reading "Vermont Factory Tours"