We were in Miami recently, en route to the Florida Keys and stopped off at the Fairchild Botanic Garden in Miami with kids. Wow. We LOVED it. Except for the heat. It was super hot. The garden is really big, so plan for enough time, like a few hours. And some time to get a drink or ice cream there.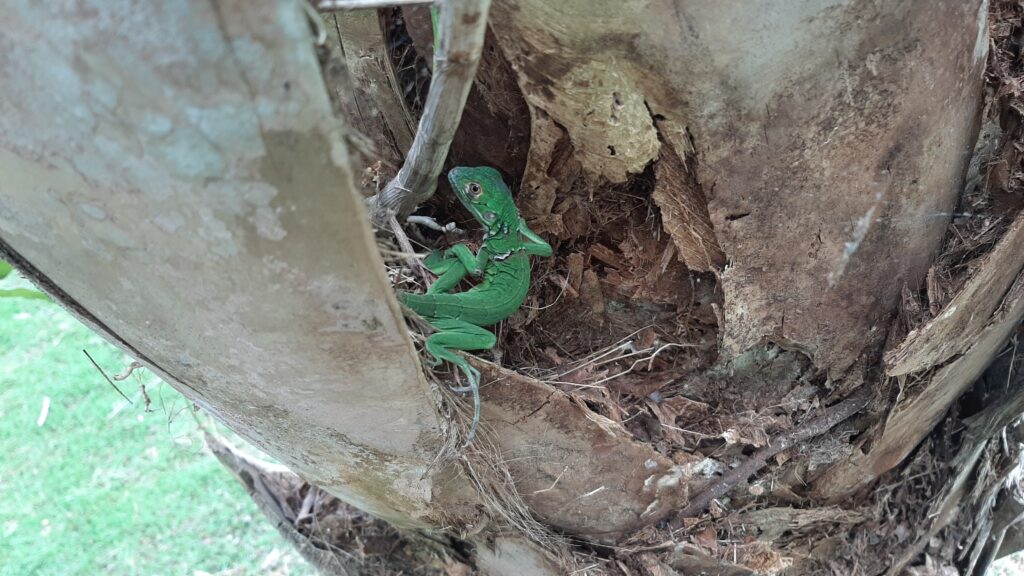 Fairchild Tropical Botanic Garden is on 38 acres, and uses seeds collected by its namesake, David Fairchild. It was opened in 1938, but was built out over the years, with buildings and landscape features. As the name implies, it has many tropical, but also subtropical plants.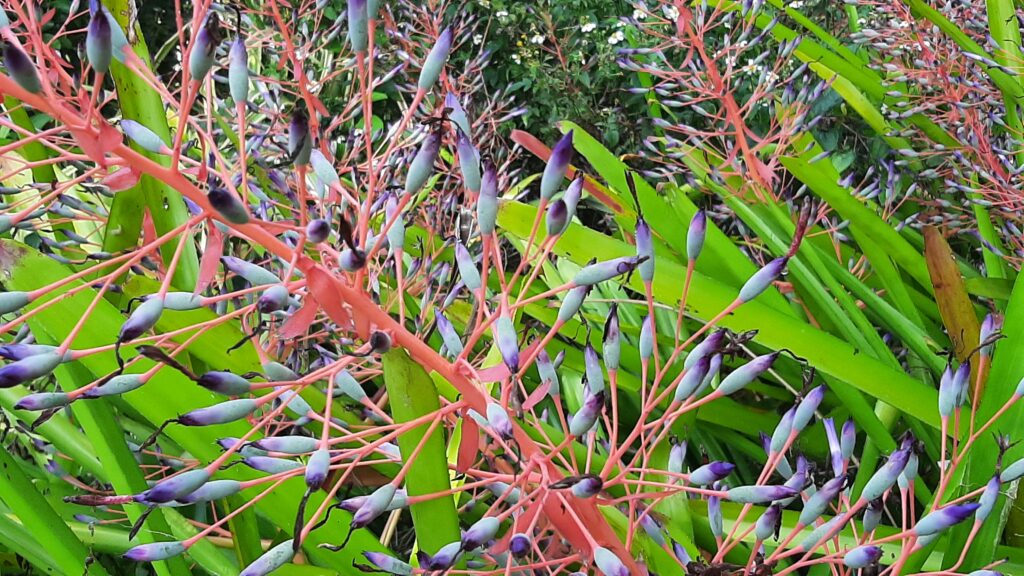 The areas of the garden feel unique, from open grassy areas to the lush rainforest area with orchids, bromeliads and misters keeping everything moist. The journey you take through the gardens is circuitous and you cannot get a grand view of the entire gardens from any one point. There are varying openings between plantings and sections, and it is meant to feel random and not perfectly planned.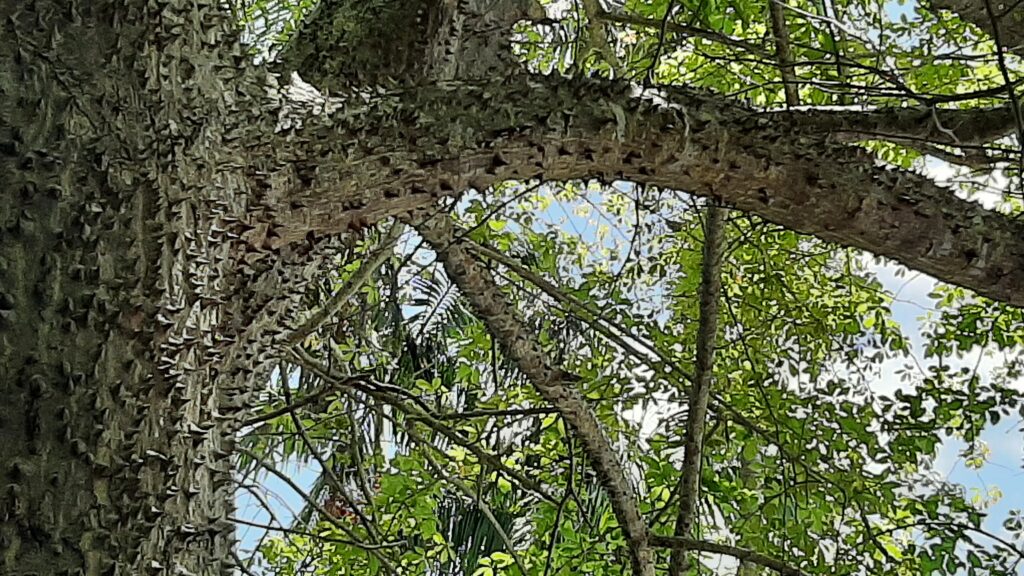 Bring some water and walking shoes. There are 2.1 miles of walkways. Fairchild recommends at least 2.5 hours in the garden. They do have tram tours that are not on planned schedules. Ask at the front desk. We did see a tram driving around. It would be handy to have that if you have trouble walking. The gardens and pathways at Fairchild Tropical Botanical Garden are fully accessible. The trams also accommodate wheelchairs and have assistive listening devices.
We did not follow any particular path, but just meandered through to see what we'd find. We saw some really large iguanas in and near the ponds, and apparently there are alligators there too, but we did not see them. We also saw what looked like a bobcat but with a long tail. The staff in the gift shop told us that they don't have wild cats there, but sometimes house cats from the neighborhood find their way in. This did not look like a house cat, even a very large one, but we couldn't get a picture, so we'll never know.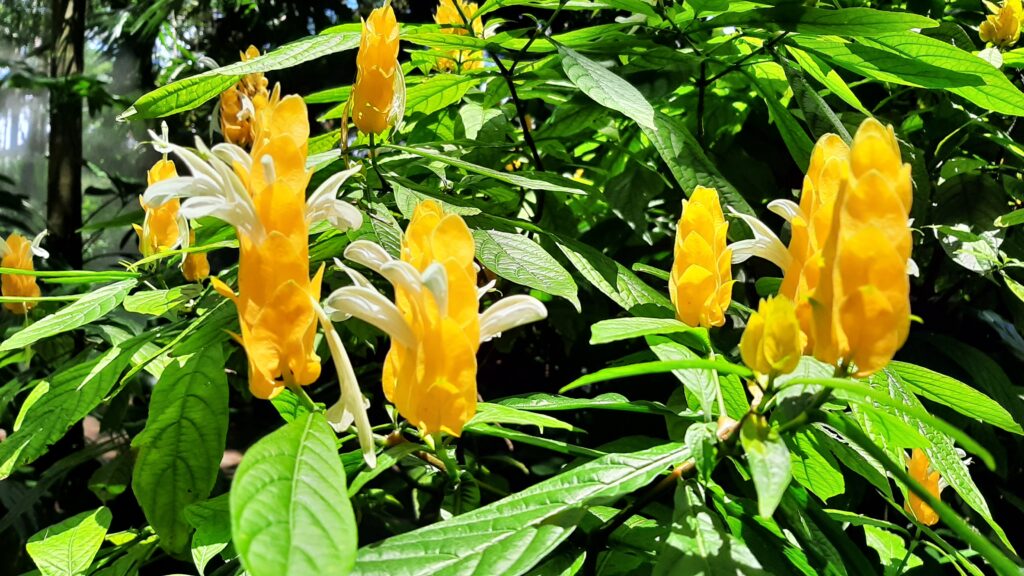 You should definitely go to Fairchild Botanical Garden with kids. Currently they have a LEGO exhibit, Nature Connects by Sean Kenney. It is there through August 2022. There is an outdoor play area with a lot of large LEGO blocks. Kenney created 30 garden items/animals out of 700,000 LEGOs, like the peacock below.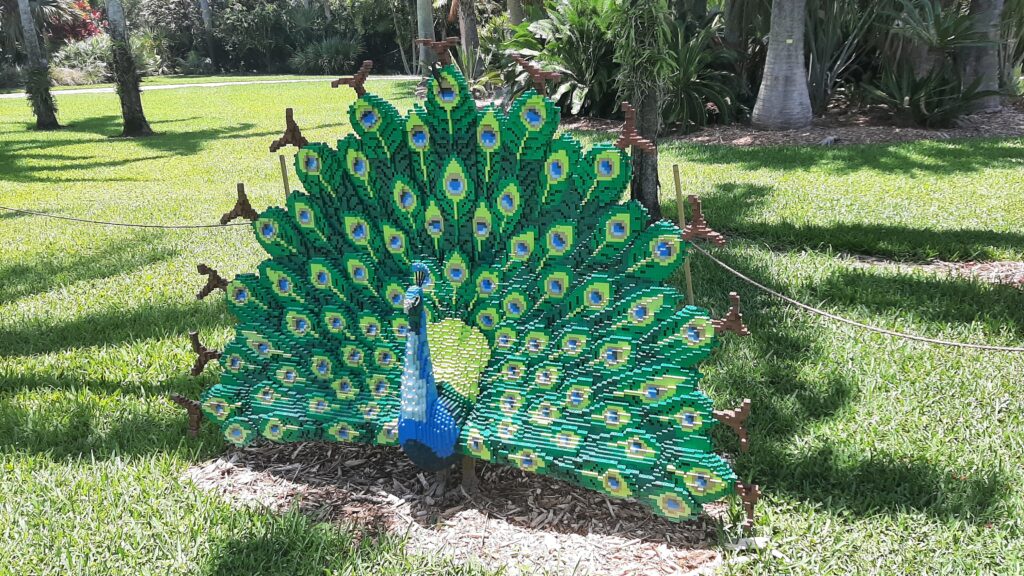 Ask about the Expedition Discovery program where kids can go on adventures to find things in the gardens. They'll get notebooks, pens, and a pin for finding what they're seeking. The program changes monthly. There's also a children's garden. If you're local, your child can join a summer camp.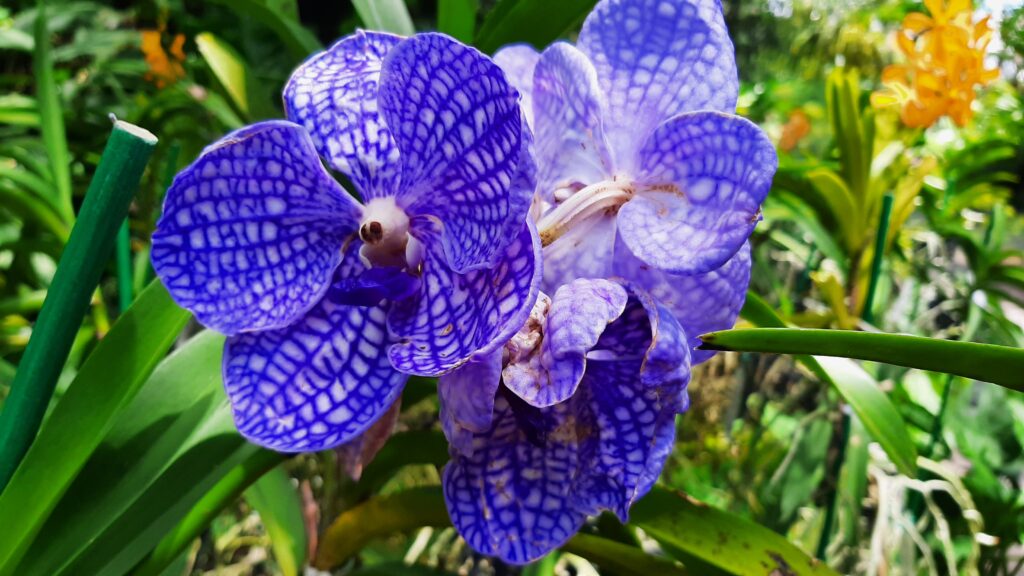 Feeling hungry or thirsty? The garden has the Glasshouse Cafe, which did not seem to be open when we were there. But there was a casual cafe where you can get a bite to eat, including ice cream and drinks. You are also welcome to bring a picnic and eat on the lawns.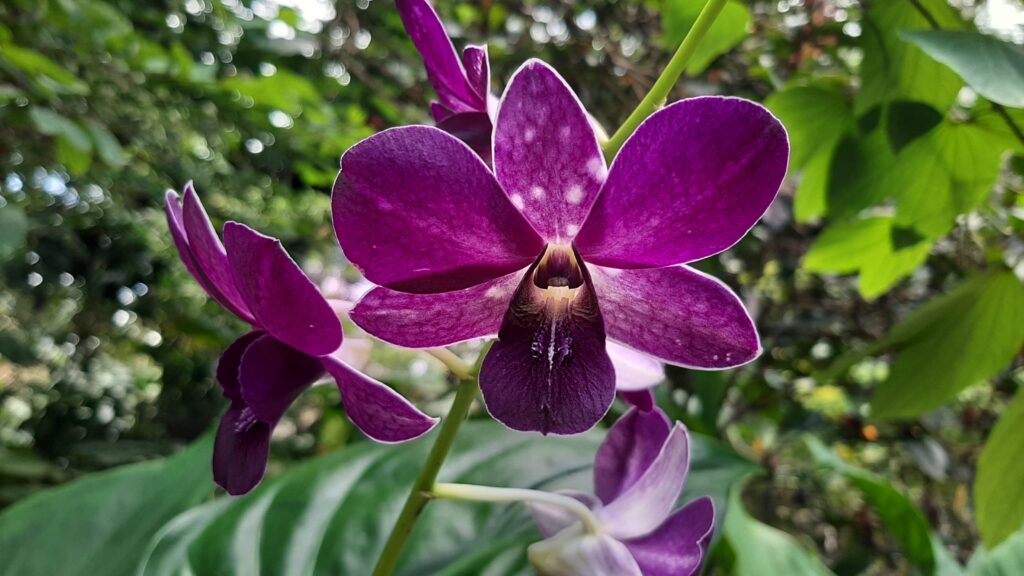 When visiting Fairchild Tropical Botanical Garden with kids, ask them to find the research buildings – you can look in the windows and sometimes see them at work.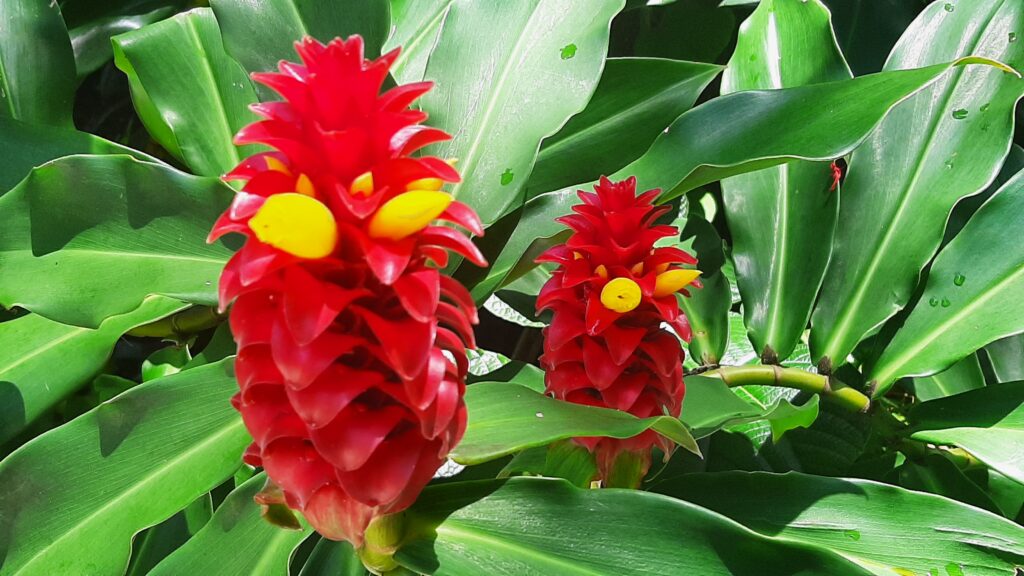 Bring a notebook and have the kids sketch or color the drawn plants and flowers. Have them go on a scavenger hunt. Or find all the plants they can in a certain color. Make it a competition.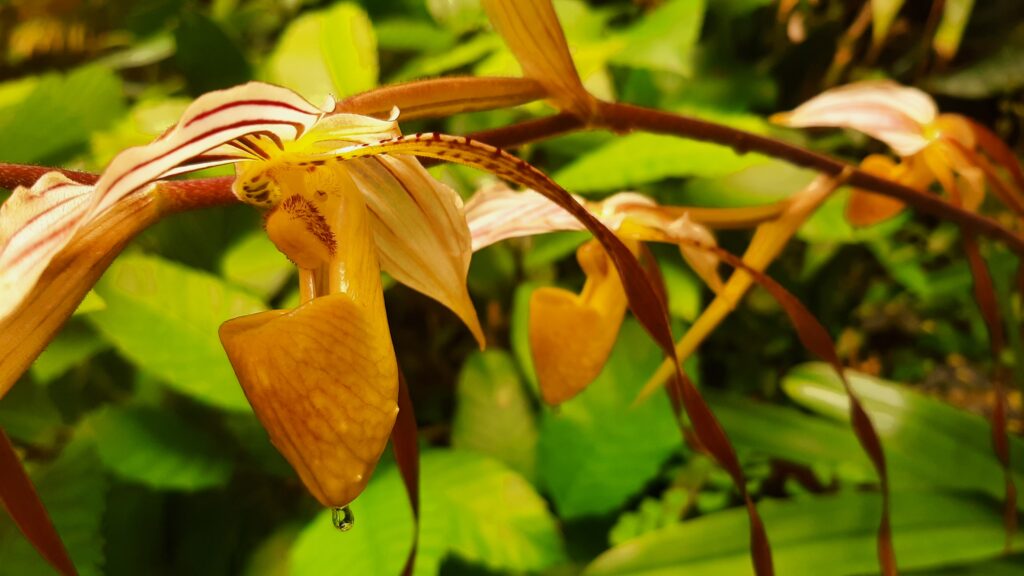 We were impressed with the huge number of orchids, concentrated in three areas. One was the rainforest. Another was near the cafe, next to the rainforest. And then past the cafe there is yet another section with orchids. Lastly, there is an arboretum and butterfly garden and you'll find even more orchids! They have about 50,000 orchids in the botanical garden, attached to trees. Read more about the orchids at Fairchild Botanical Garden.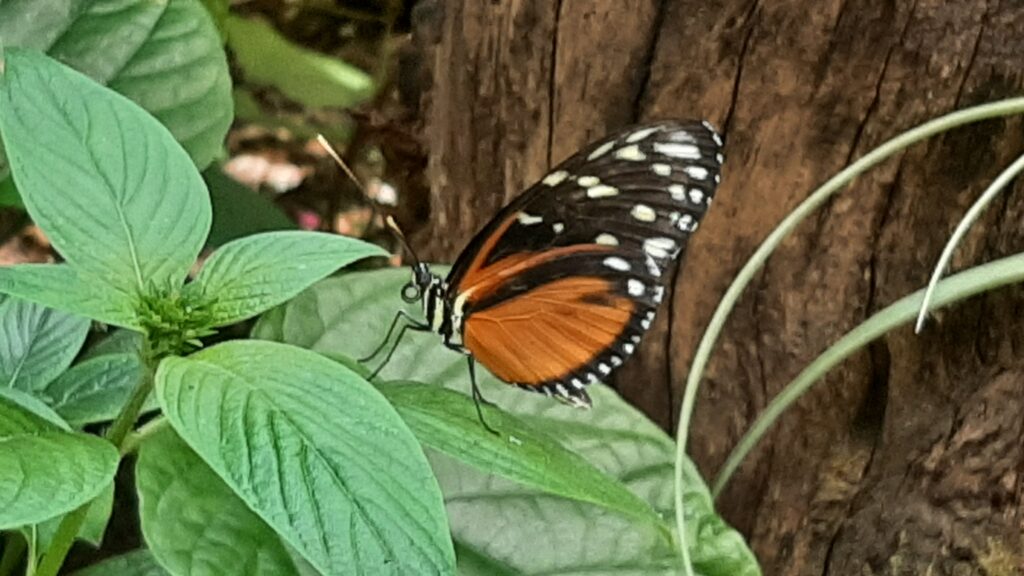 The butterfly pavilion was awesome. You'll go one by one through several sets of doors to ensure the butterflies don't escape. As you walk through, you'll stop to see the chrysalises. There are several species on display in windows, with butterflies hatching daily. It's exciting to watch in the window and see the newest butterflies that have fully or partially emerged! There are some other interesting bugs on display there too.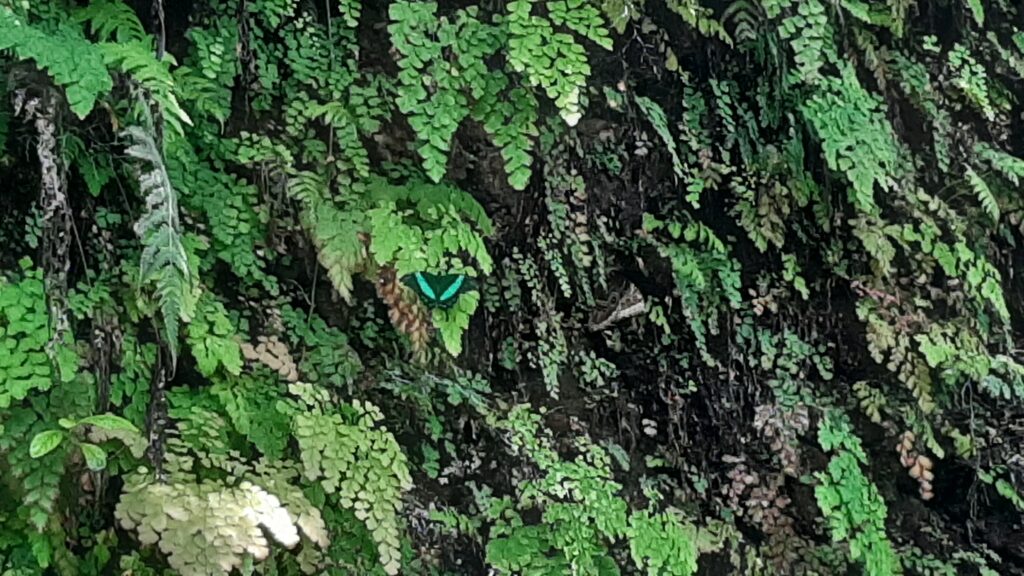 It would be easy to spend a lot of time in the butterfly area watching them flit around! They have more than 40 species of butterflies here, including morphos.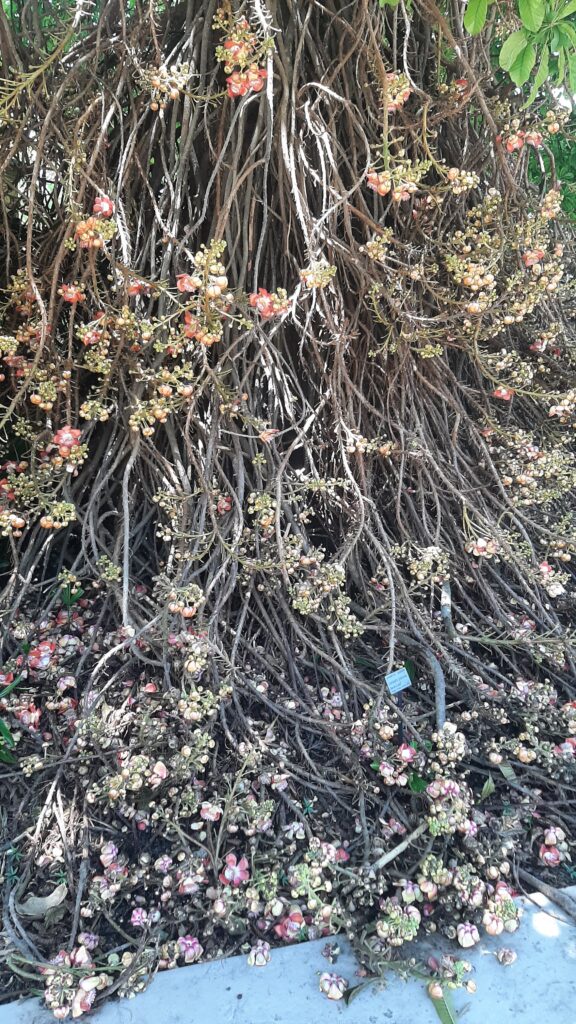 You'll see all kinds of trees and plants you have never seen before like the one above,with a blown up picture below.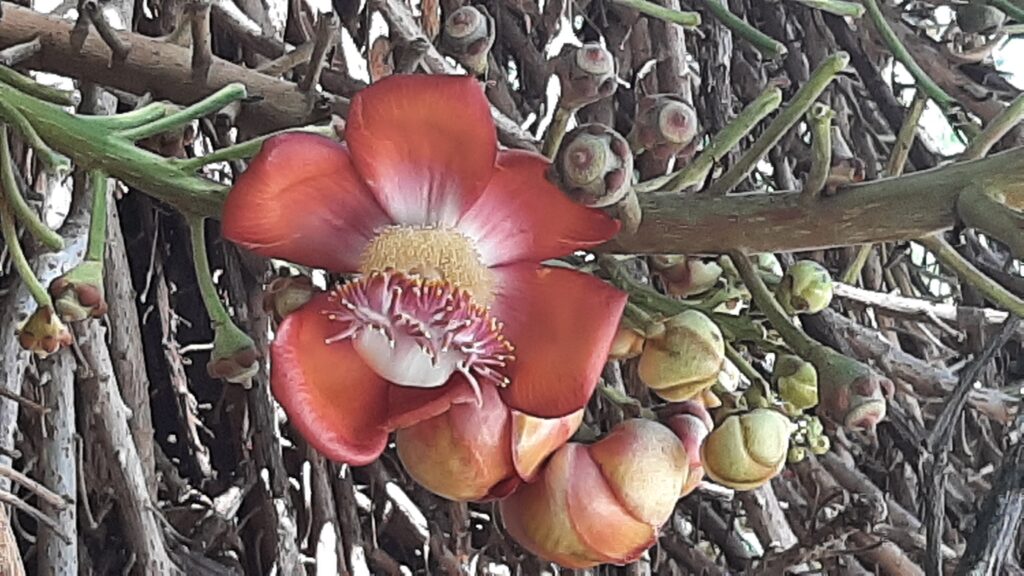 Though not pictured, there are also some lovely Chihuly sculptures, one in the arboretum, one at the restaurant, and one near one of the buildings, in a lily pad area.
If you go to the Fairchild Botanic Garden in Miami with kids
Where: 10901 Old Cutler Road, Miami
Hours/Cost: 10-5 daily except Christmas. Adults: $25; with lower costs for students, seniors and kids 6 and older. Free for kids under 6. They offer discounts, including military, AAA, first responders, and others.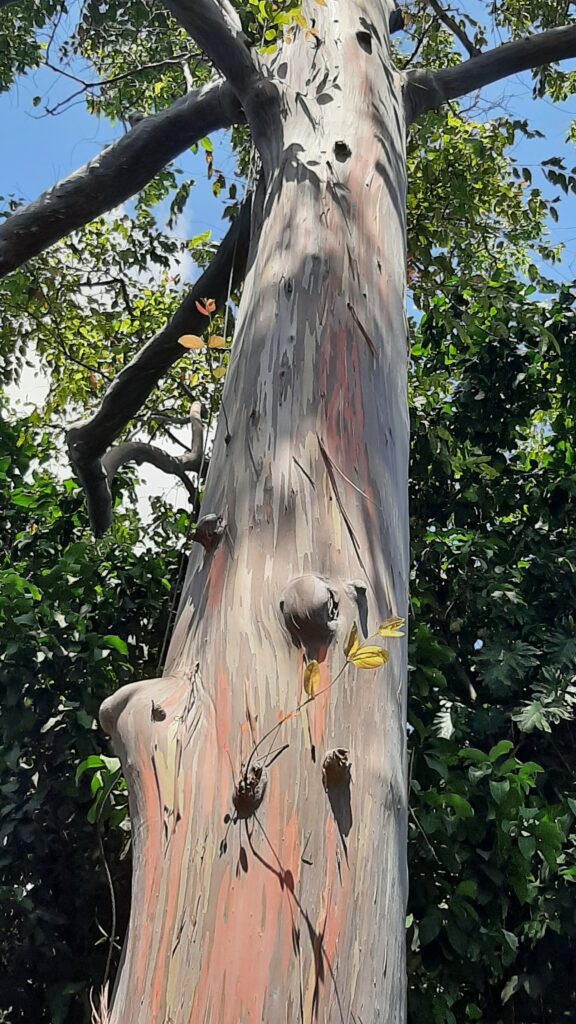 Also in Florida
Turtle Hospital in the Florida Keys
Everglades Alligator Farm and airboat ride
Disney World Tips to make your trip magical