This year, the Macy's Holiday Windows feature the Peanuts gang. They tell the classic Peanuts Christmas story, with characters that move. Sometimes it's their heads, sometimes the clouds float from the bottom to the top, and sometimes they cross from one side of the window to the other. You can also hear them narrating what's written on the window. It's kind of sad, but ultimately happy. And it's ironic to see Charlie Brown lamenting Christmas being this big commercial thing – in the windows of the massive Macy's store. See the 2015 Lord & Taylor windows here.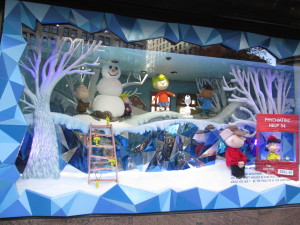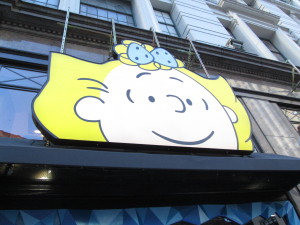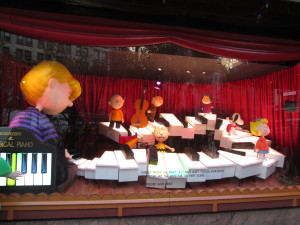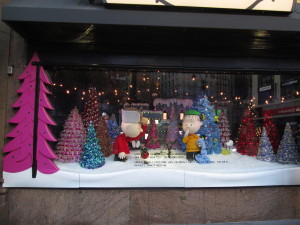 [ad name="Google Adsense-2″]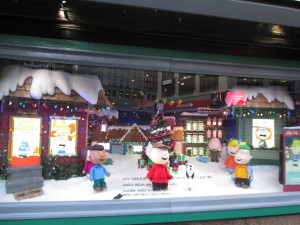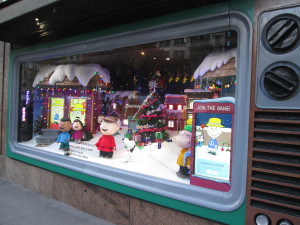 See the Lord & Taylor 2015 windows here.
See Macy's 2014 holiday windows here.