This is part of a series on New York City holiday windows for 2014. You can also see posts for Macy's windows, Sak's windows, Lord & Taylor windows, Bergdorf-Goodman's windows and Bloomingdale's windows.
Barney's theme is a Baz Dazzled Holiday, with windows designed by Baz Luhrmann, costume designer Catherine Martin, and Barney's Dennis Freedman. There's live performance in several of the windows, which we missed because they weren't doing any on Thanksgiving (what kind of holiday spirit is that?)
To catch the live performance, see the schedule here. You can also see videos of the performances here.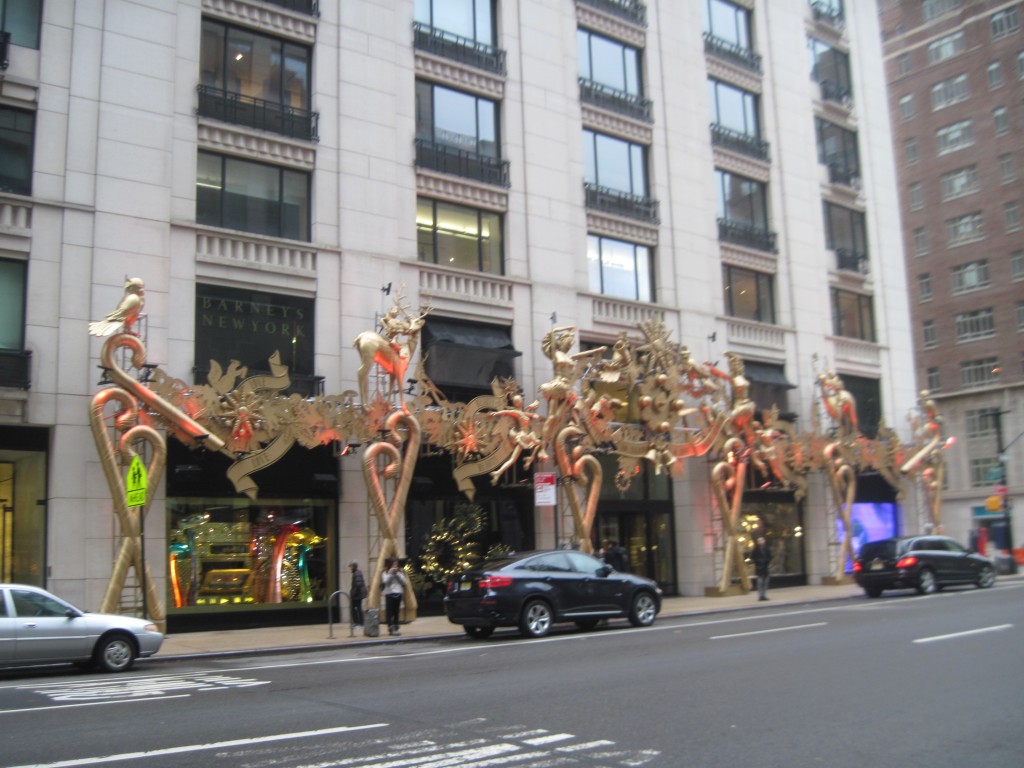 To present the windows for the first time, they had a huge live performance in front of the store, partly shutting down Madison Avenue. They even had a little ice rink out front for performers.
————————————————
[ad name="Google Adsense"]
————————————————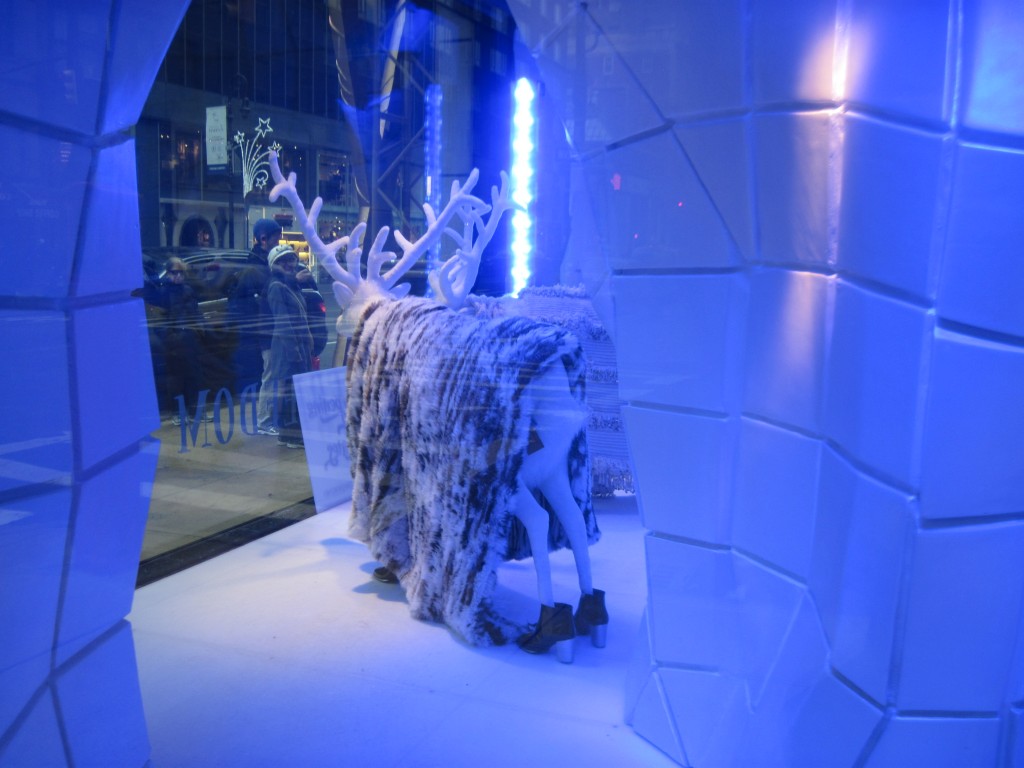 Representing Freedom, the first window is where Celestina the ice princess (read an interview with the performer here), imprisoned for eternity in her ice cave (according to Barney's) skates. I guess when she's not skating, they put moose wearing high heels in the windows instead, which was confusing to my son who wanted to know why the moose were wearing high heels.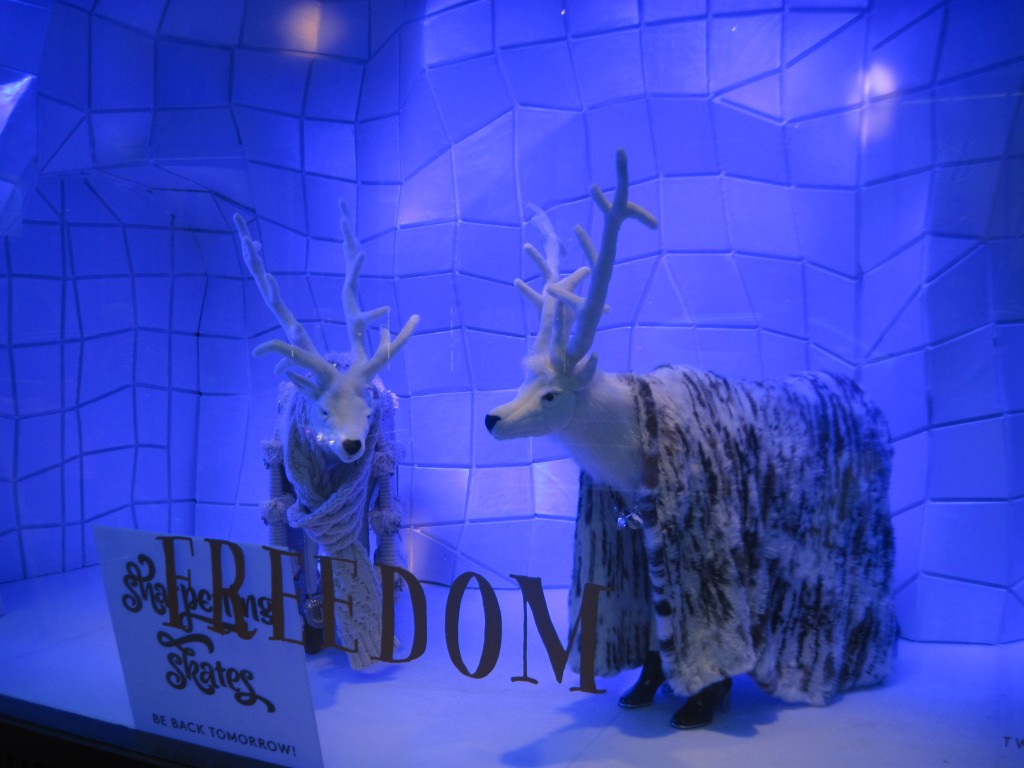 The next window has an 8 foot tall owl sculpture, for Truth, created by Chris Cole.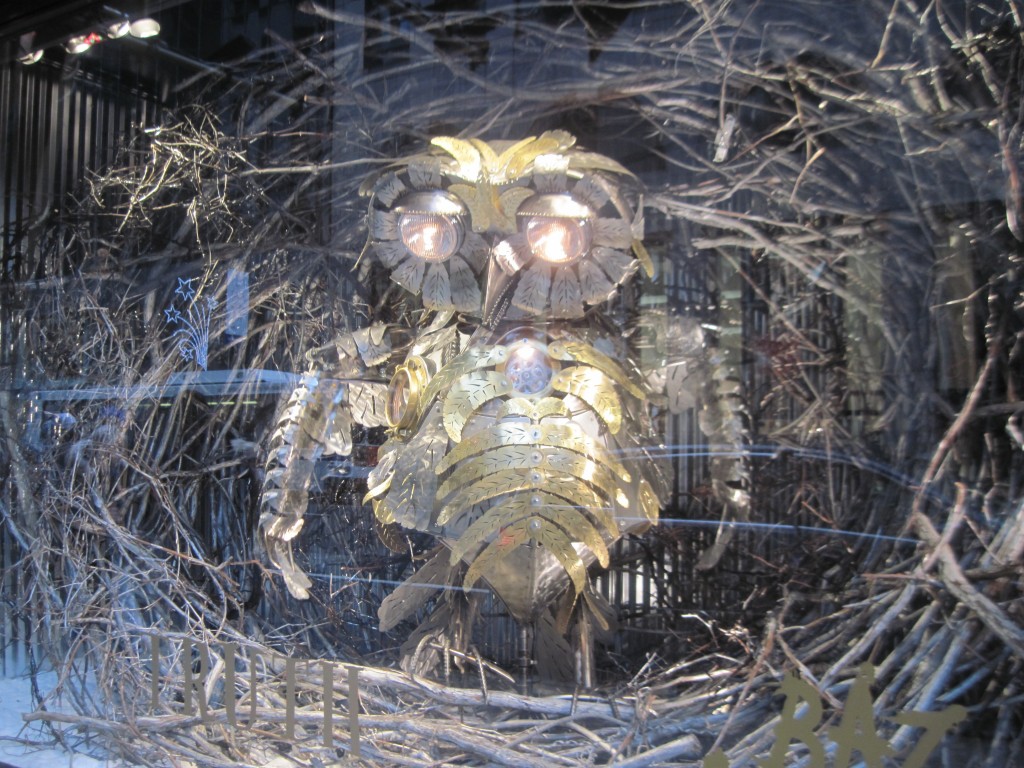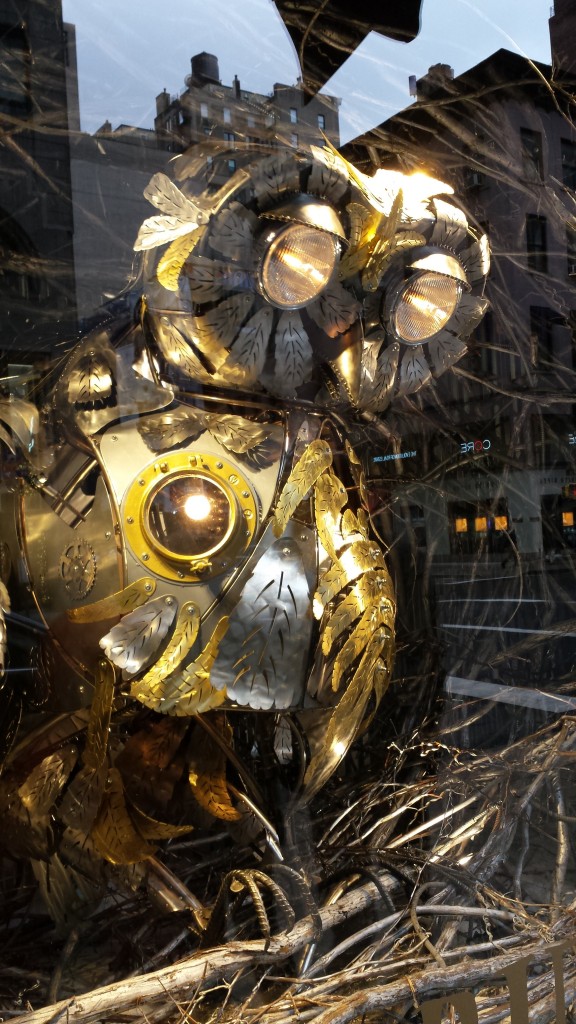 The owl spoke words of truth to a creepy version of Madonna's Holiday. It was a little scary, to be honest.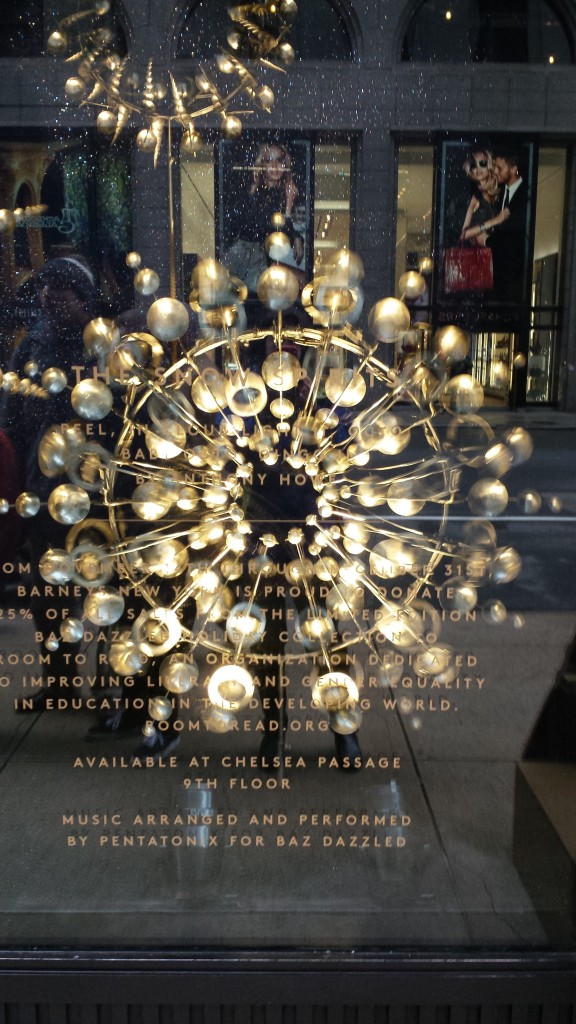 The next window was our favorite, representing Beauty, with several snowflakes that move, each piece rotating in, creating an optical illusion. We had fun watching them.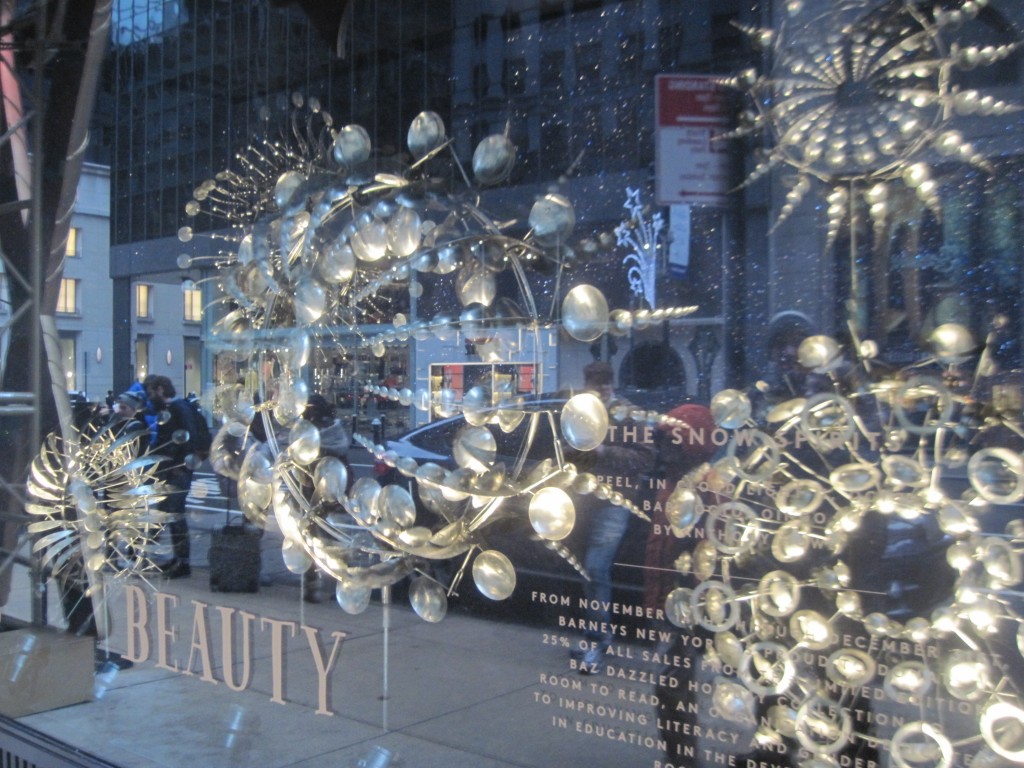 The last window was our least favorite, representing Love. It was like psychadelic mushrooms with a big boom box. I guess we missed the performance (Thanksgiving!) of a guy moving around in there.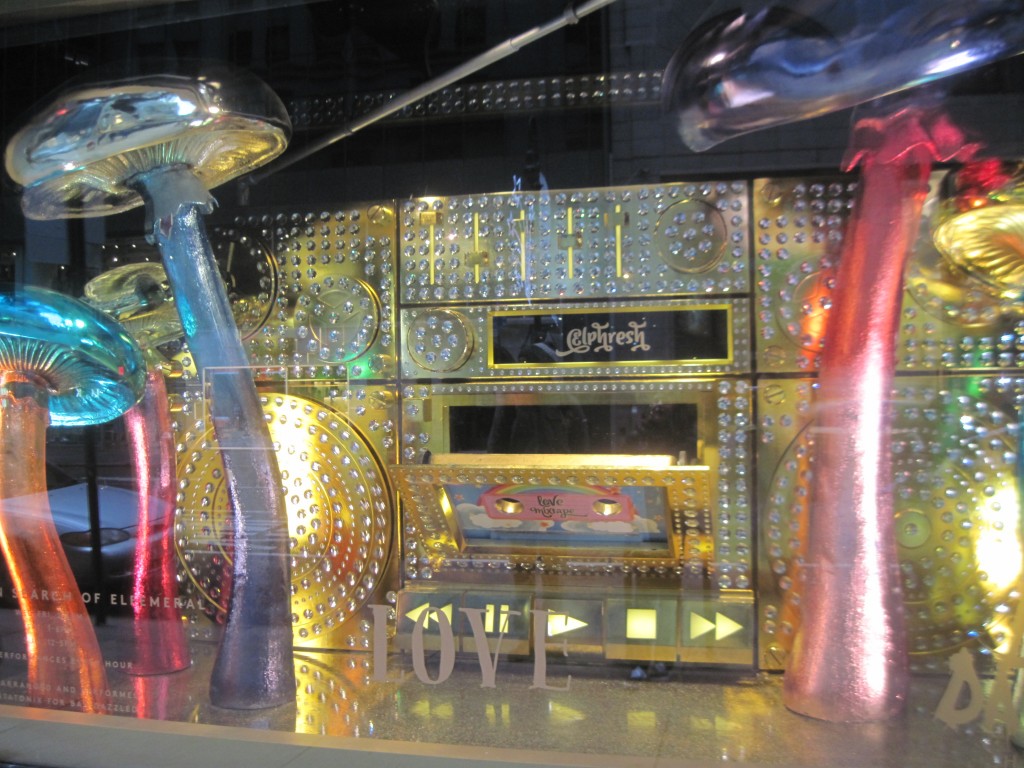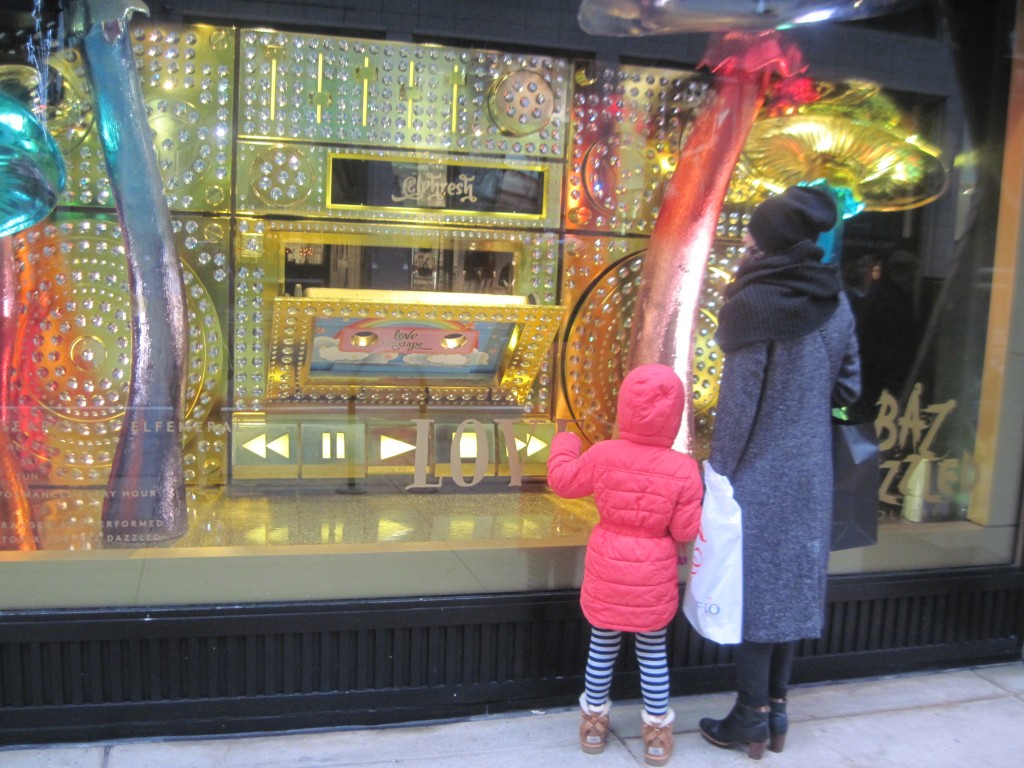 All photos copyrighted by Deborah Abrams Kaplan. No using these photos in any manner without written permission, or I'll come after you for copyright violations. Don't test me.