If you're looking for some things to do this holiday season in NYC, Jersey Kids has some ideas, brought to you by CAMP.
CAMP wants to help you have tons of fun at their immersive in-store experiences, help you make unique and clever gifts for your family and friends, and to show you some great toys (ahem, good presents!). Whether you live in NYC or are visiting, you'll have options for great seasonal outings.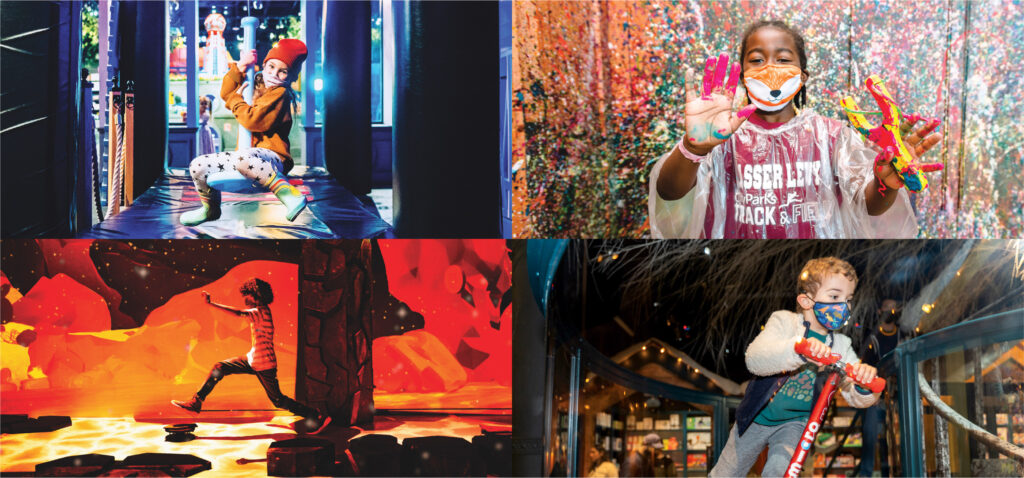 Here are some of the CAMP NYC holiday highlights:
● Art CAMP (Columbus Circle): At this CAMP location, your kids can make creative and homemade gifts, or just keep them for yourselves. A great idea for grandparents to bring the kids, or to let their creativity flow and you don't have to clean up at home. Some of what you can do/make at Art CAMP: splatter paint, spin art, ceramics, and tie-dye.
● Present CAMP (Fifth Avenue Flagship): At Present CAMP, you'll find a winter family play zone packed with fun and presents. You can spin the Holiday Fun Wheel, mix up some holiday beats, play with snow slime, zoom around the scooter track, or visit the Pony Cycles in their winter barn. Also visit the kids-only present run where kids can pick out perfect gifts for friends and relatives, including siblings. It's a great place to find those hard-to-find gifts. At Present CAMP you can play, explore, and create.
● The Paw Patrol™ Experience at CAMP (Hudson Yards): Suit up Campers! Join the bravest pack of pups around for The PAW Patrol™ Experience. You'll only find this at CAMP, an immersive, one-of-a-kind shopping experience where no job is too big and no pup is too small!
● Cosmic CAMP (Brooklyn): You may have seen our Jersey Kids review about Cosmic CAMP a few months back. Incoming message from Ground Control: Your mission is to answer the call of Cosmic Camp, a spaced-out experience that challenges you and your crew to have a total blast. A unique experience created by CAMP, the out-of-this-world play space takes you on an adventure through interactive games, physical challenges, and crazy cosmic-themed locations. Come as a family, leave as a crew. It's serious fun. We know, because we went ourselves!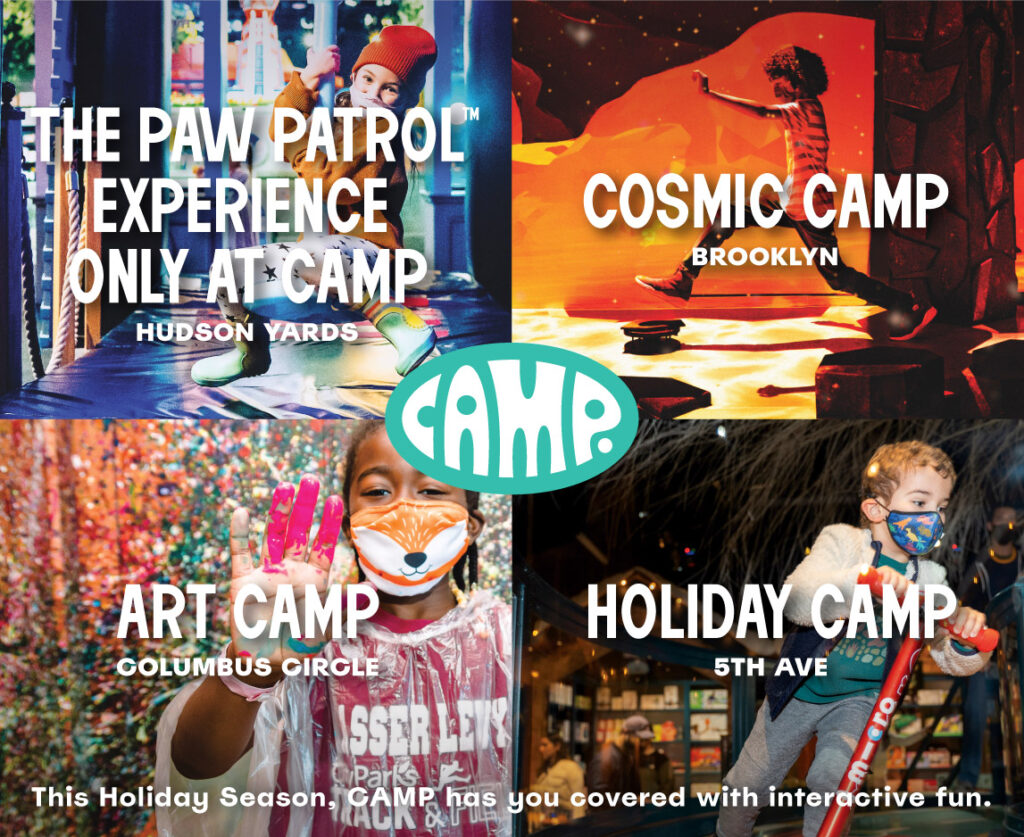 Dates:
Art CAMP (Columbus Circle): Currently Open
Present CAMP (Fifth Avenue Flagship): Currently Open
The Paw Patrol™ Experience: CAMP (Hudson Yards): Open through December 31, 2021
Cosmic CAMP (Brooklyn): Open through December 31, 2021
Cost: Price varies. Many experiences have ticket prices that are transferable to CAMP Bucks to be used on in-store merchandise or additional activities.
This post is sponsored by CAMP.