What to expect when visiting the new FAO Schwarz? This store, on the ground level of 30 Rockefeller Plaza, does not disappoint.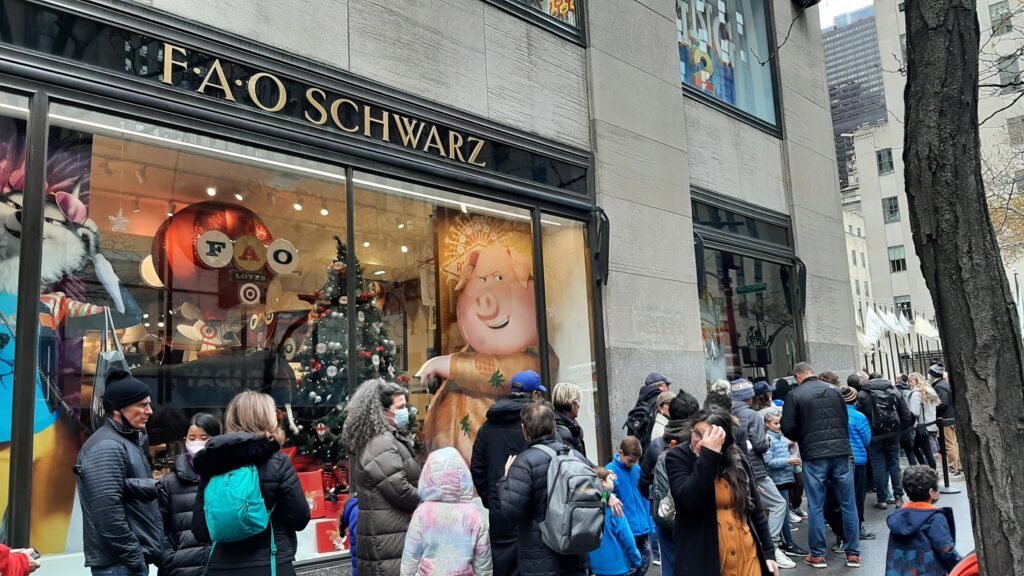 You might recall that FAO Schwarz left its flagship 5th Avenue location in 2015. We still think of it when we walk by, but it was fun to go back in and see some of the same excitement in a different location.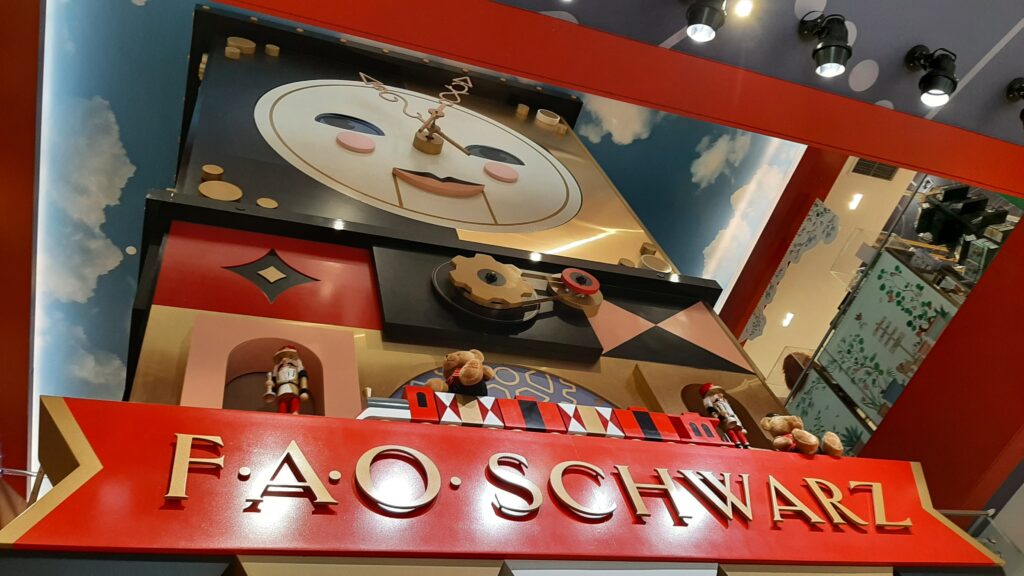 If it's crowded, like during the holiday season, you'll likely have to wait in line when visiting the new FAO Schwarz. That's not unique to this store. The LEGO store had a snaking line around the block, the Nike store often has a big line, and the Harry Potter store has you scan their QR code to get in a virtual line.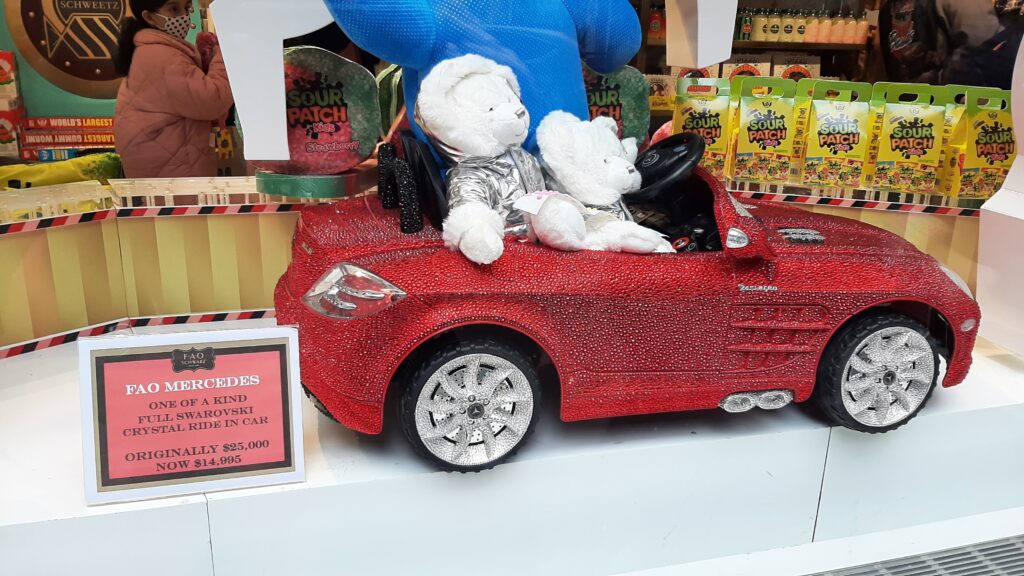 The store has toys in a range of prices, like this Swarovski crystal toy car, originally $25,000 but now discounted to $14,995 (because $15,000 might seem too expensive still).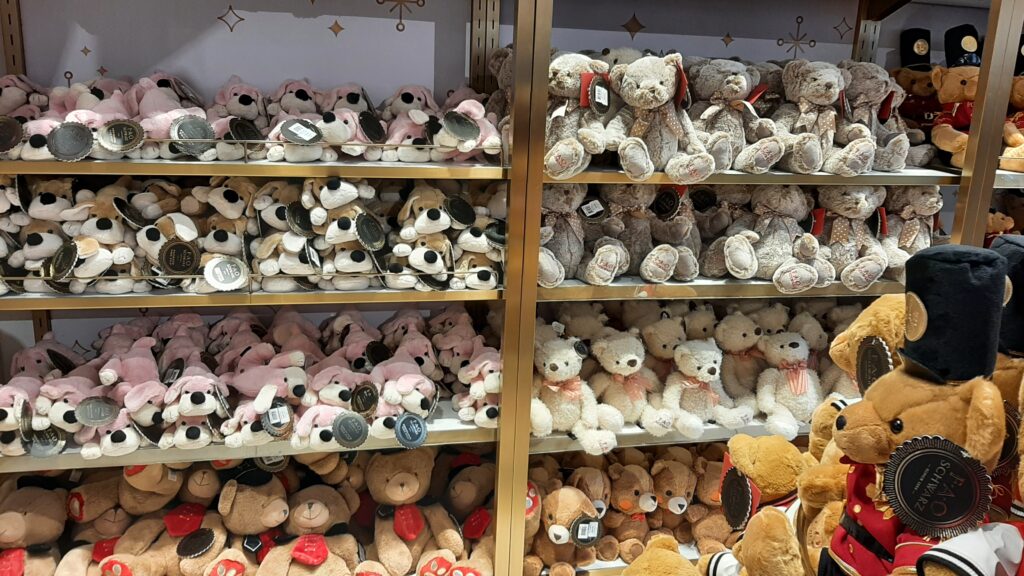 The Big piano is still there, with a line to wait in to play on it.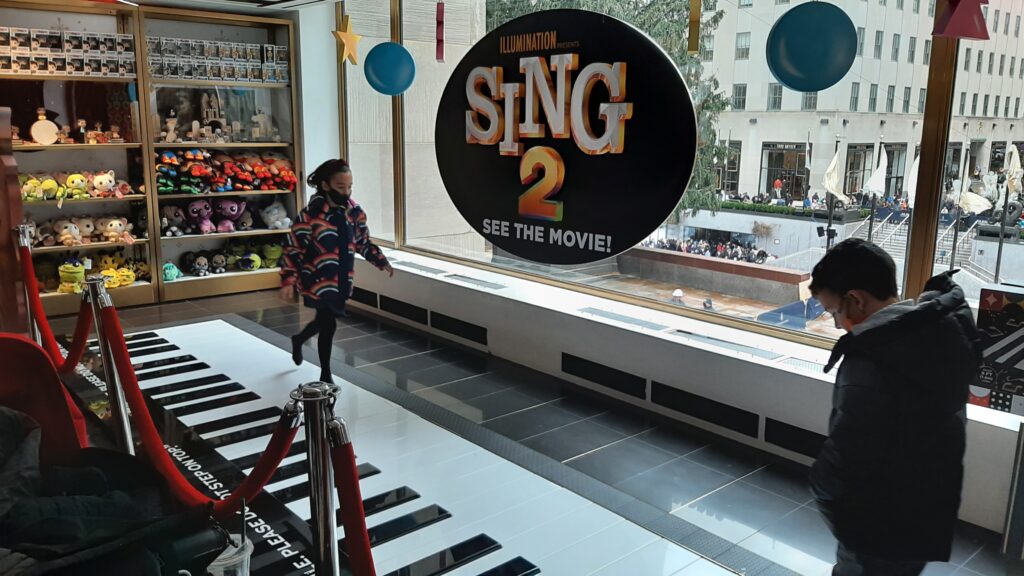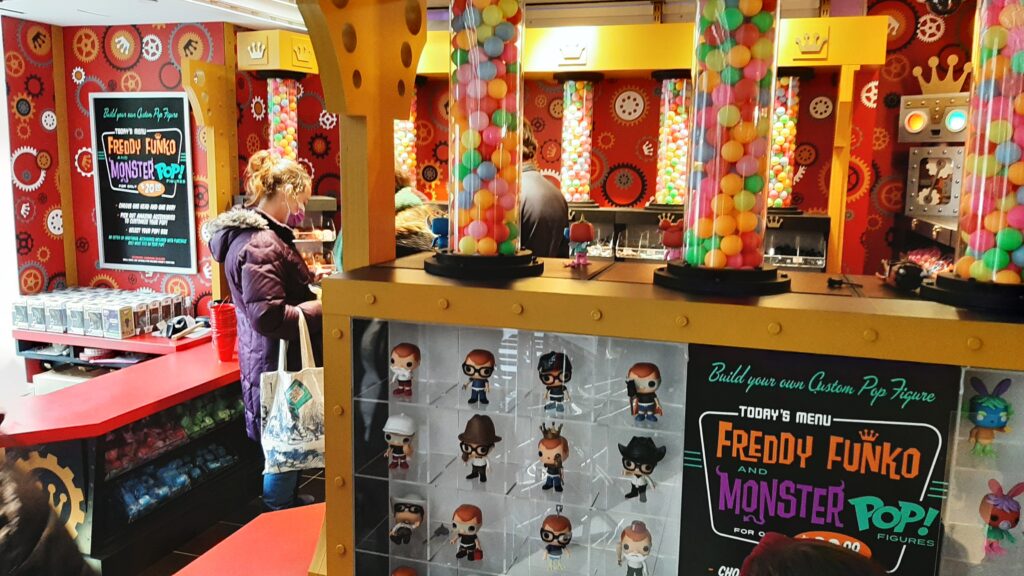 The lion below moves its head. It's a little scary and I'm guessing a lot of kids ignore or don't see the "don't touch" sign. Granted, the head is up high enough that the little ones can't reach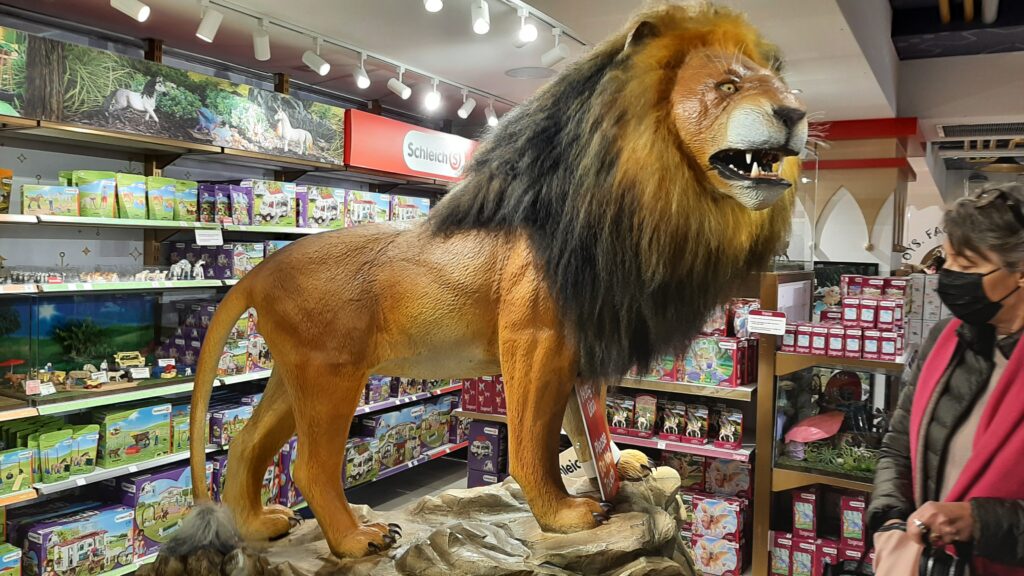 Lots of options for Build-a-Bear, and you can see the stuffing machine in the background.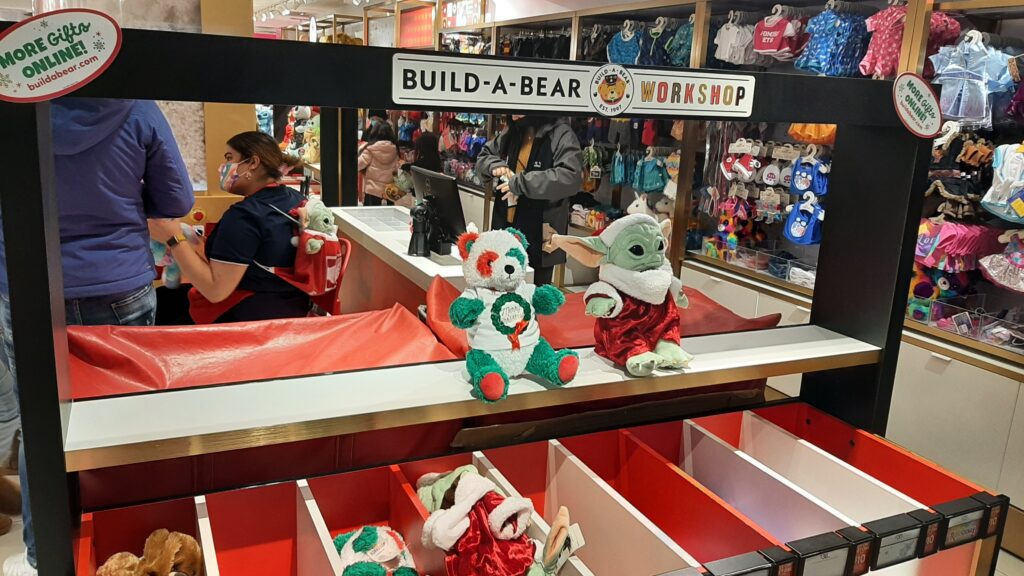 Also lots of Barbie options. Not quite the Barbie alcove that Toys R Us had, but there is a special section with special dolls.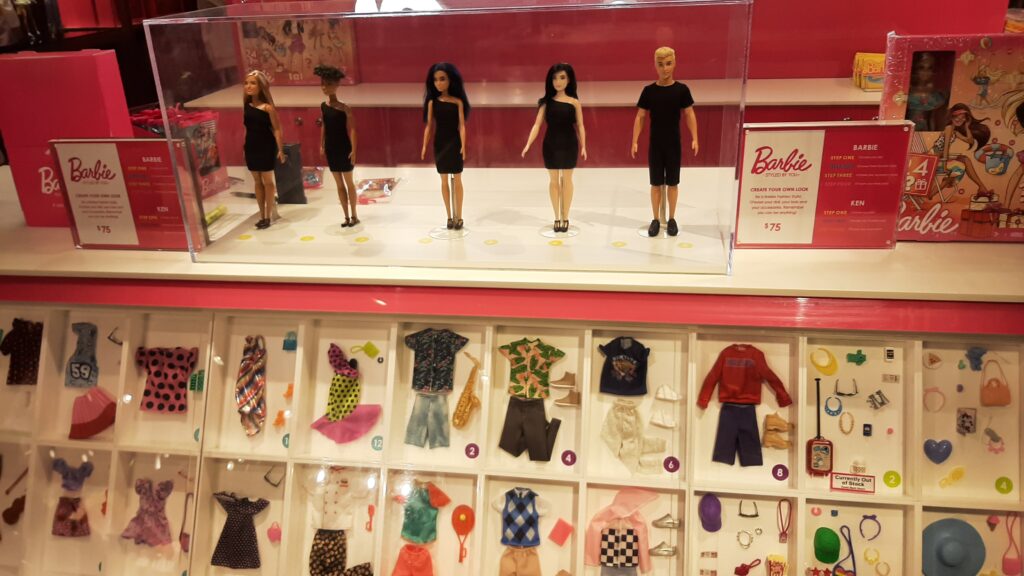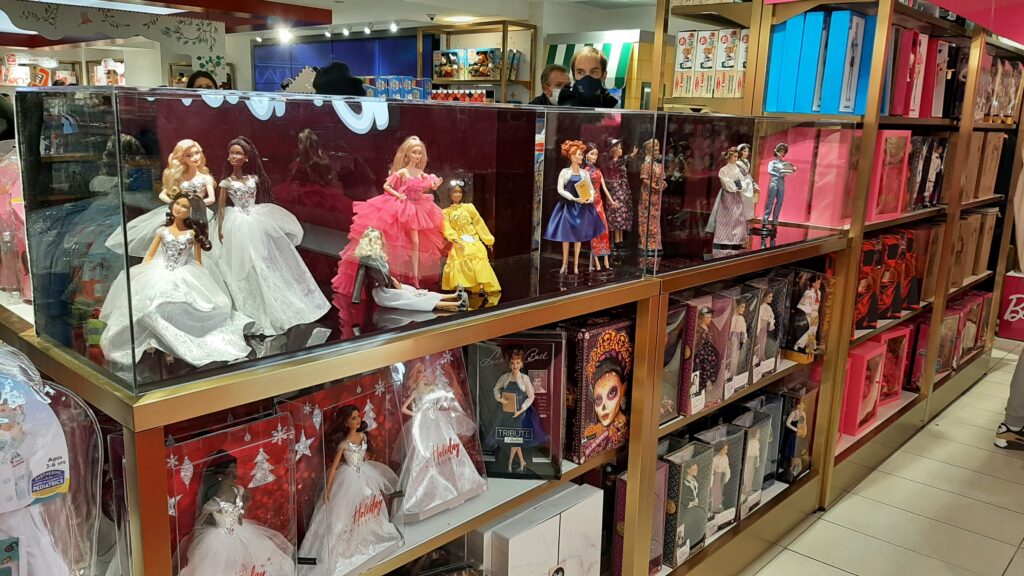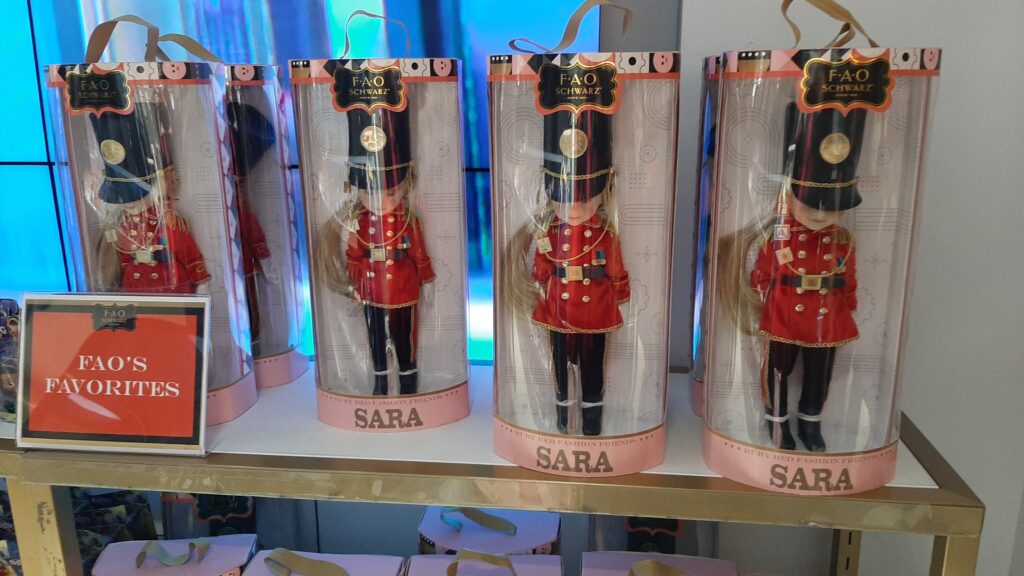 It was nice to see some diversity in the doll adoption area, with the iconic guards above, named Sara, and the dolls below with various options.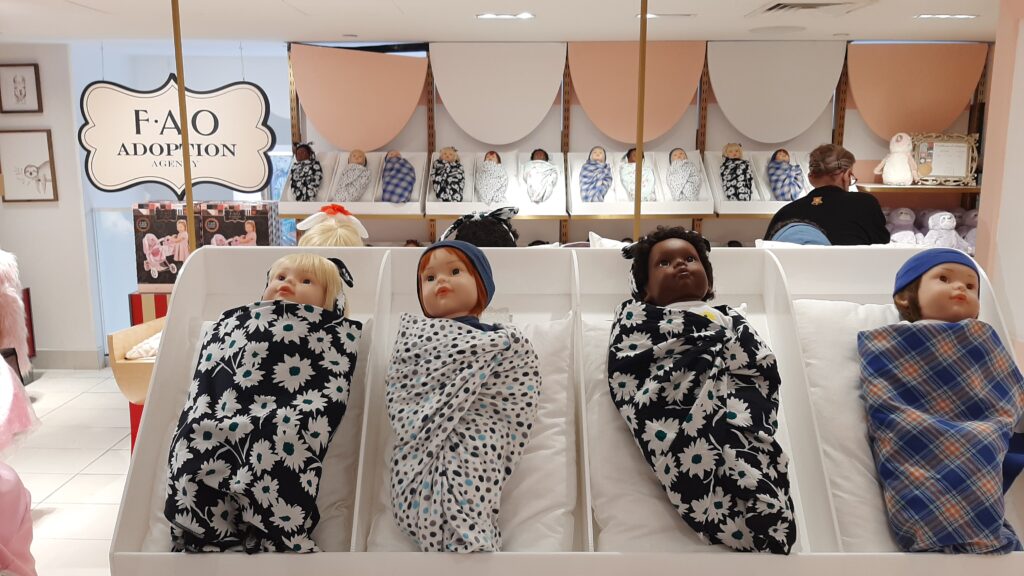 If your child likes dressing up (and which ones don't?), there's an adorable costume area including many Nutcracker type costumes.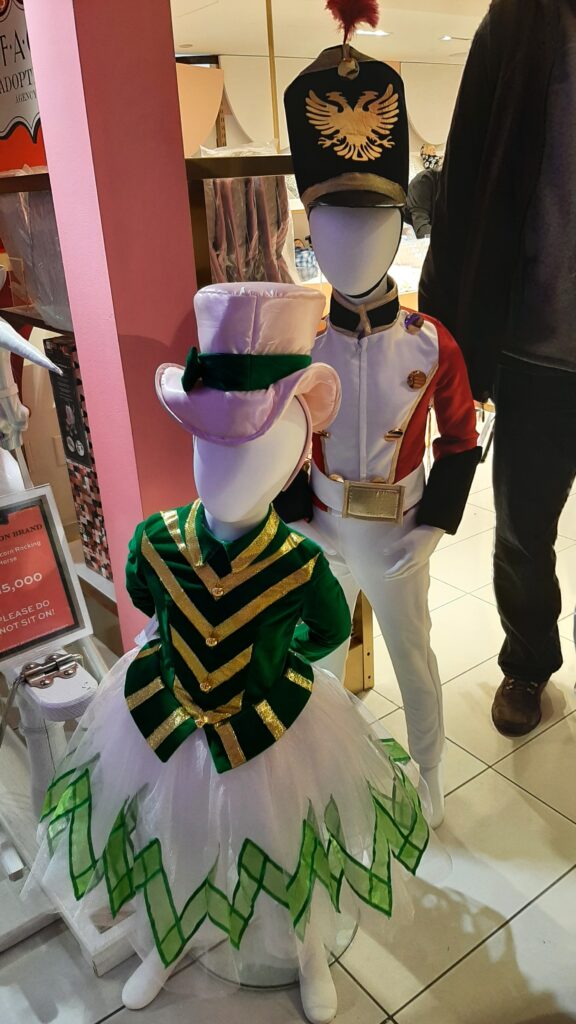 Even the check-out area is festive when visiting the new FAO Schwarz.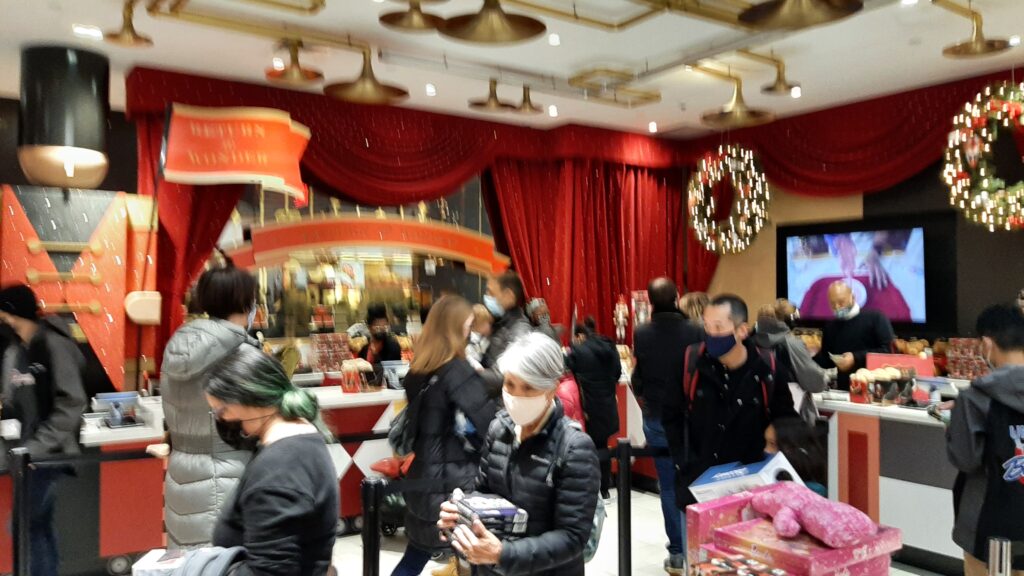 Candy galore – a nice things especially since Dylan's Candy Bar's flagship closed during the pandemic.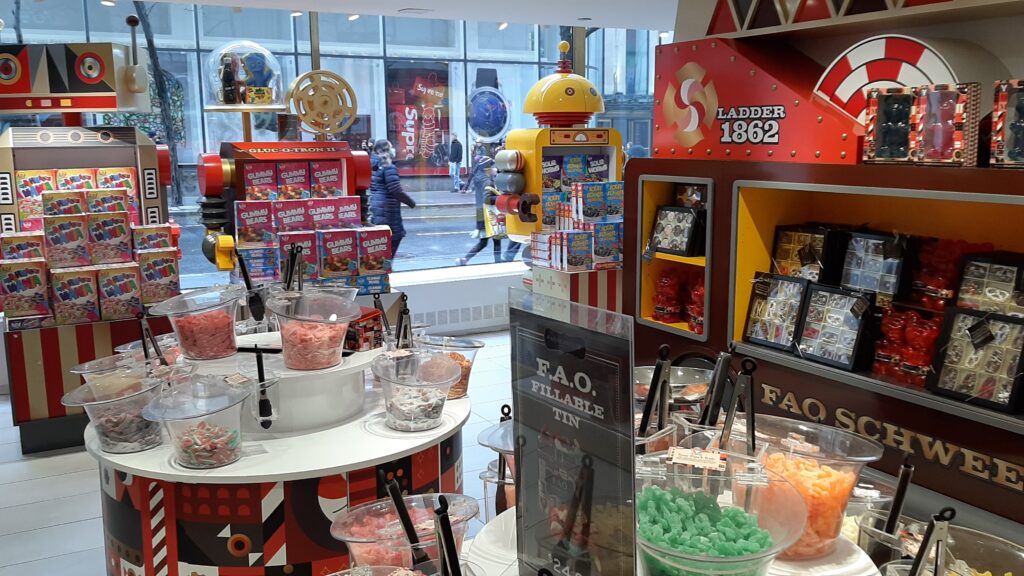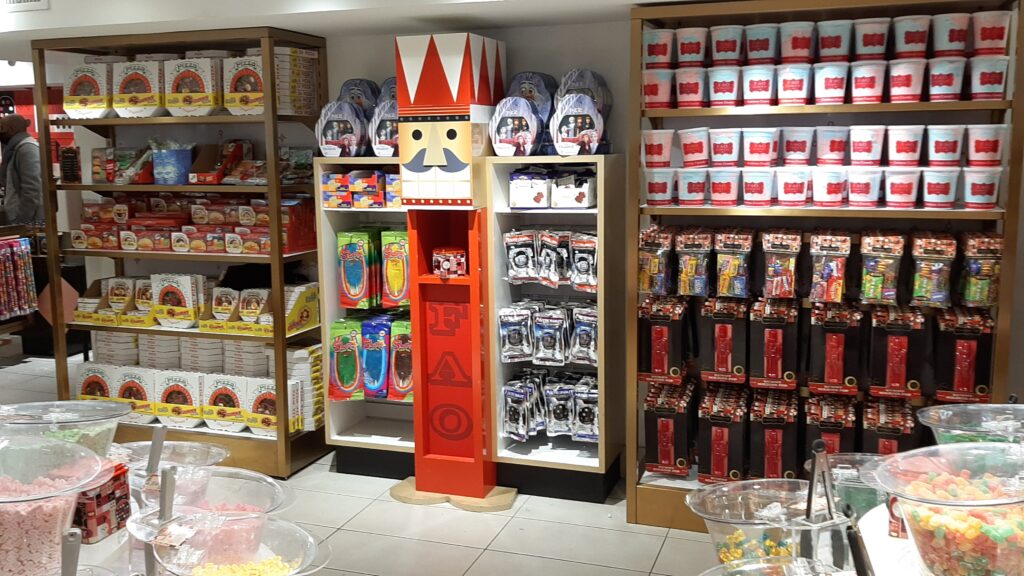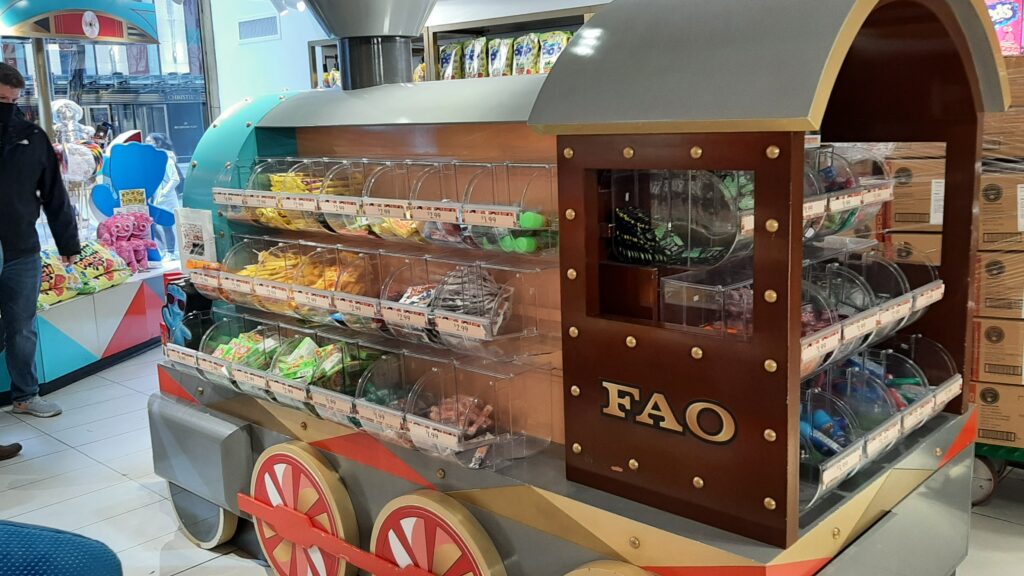 Customize race cars when visiting the new FAO Schwarz!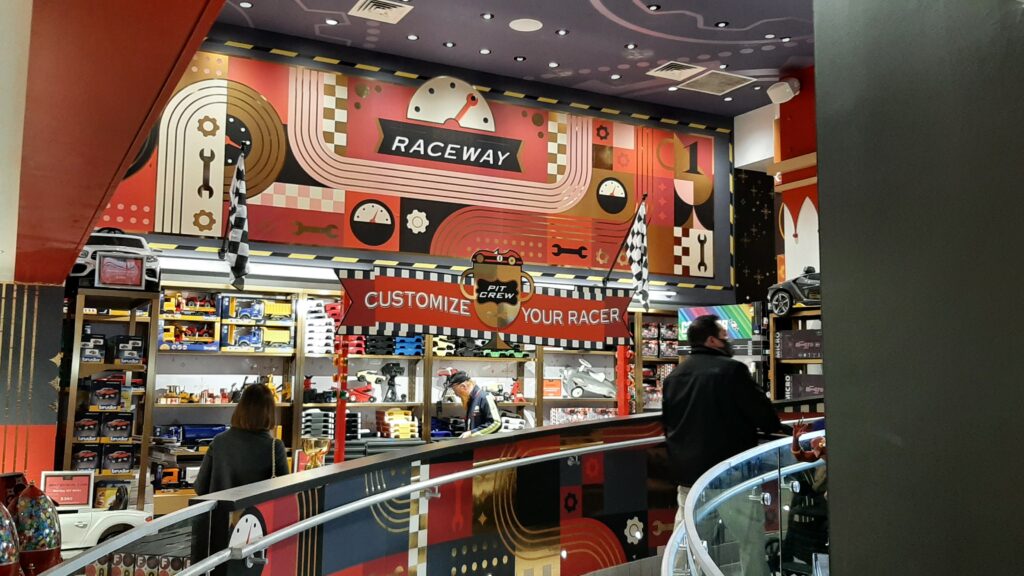 Have you been to FAO Schwarz? What do you think about visiting the new FAO Schwarz versus the old one on 5th Avenue?
All photos: copyright Deborah Abrams Kaplan