Here's a preview of what you'll see when you visit the NYC holiday windows 2021! The first set is from Saks Fifth Avenue, where the theme is Dreaming of a Holiday…
Saks Fifth Avenue 2021 holiday windows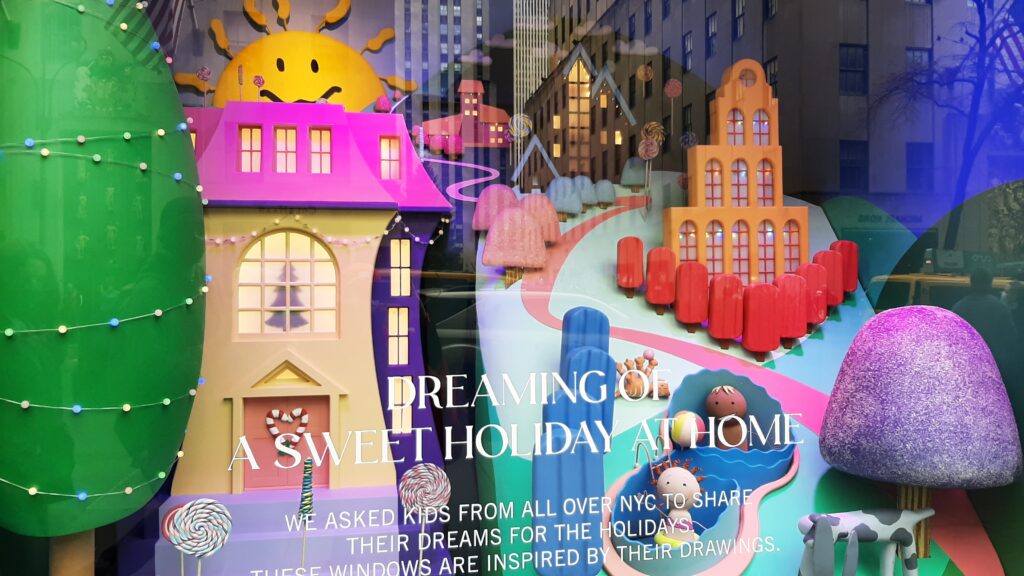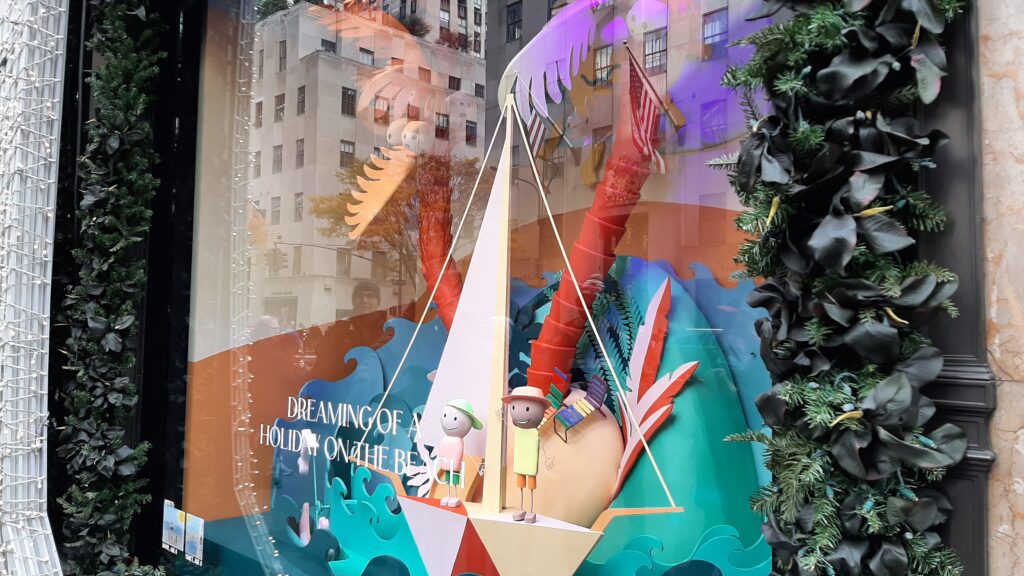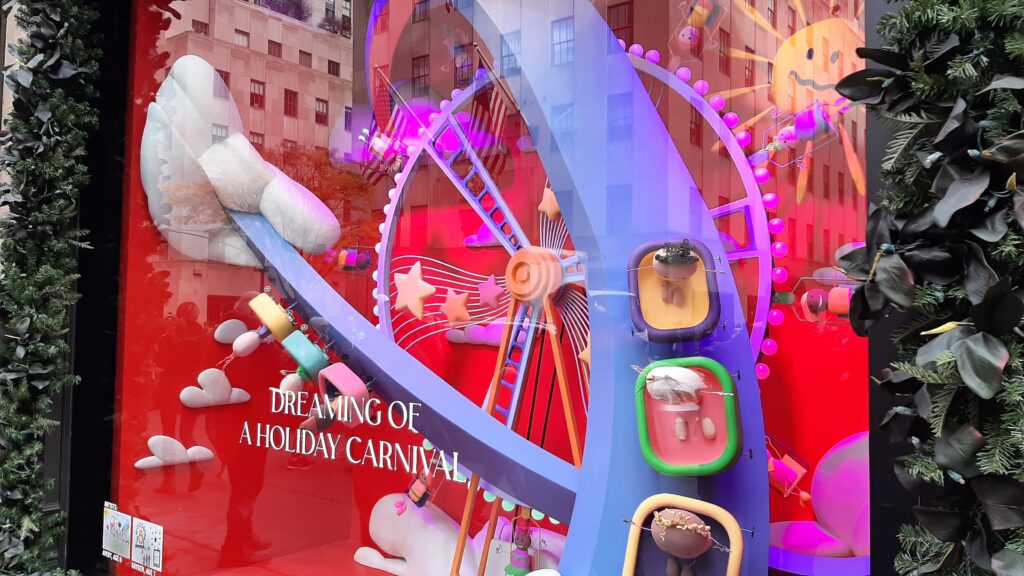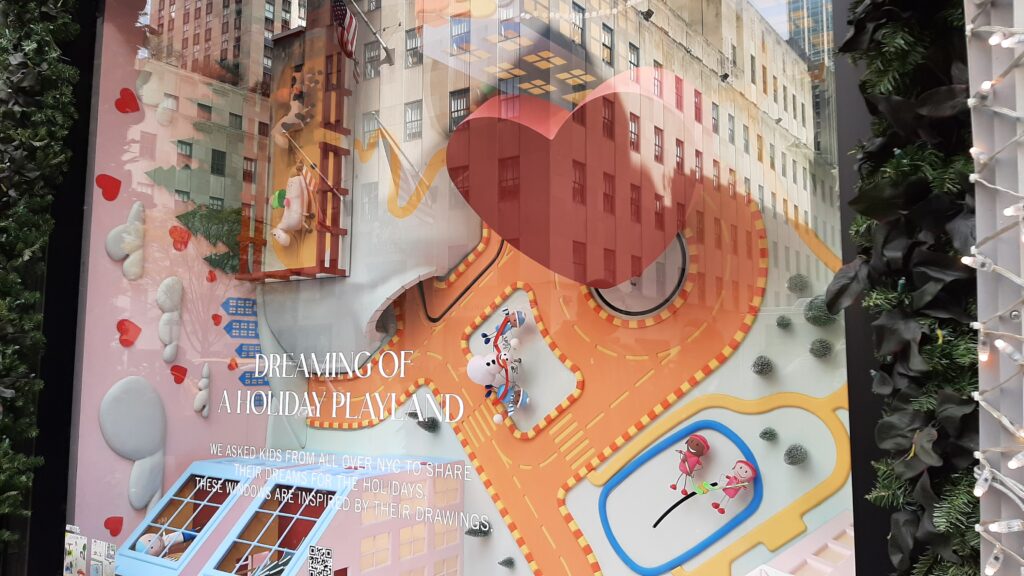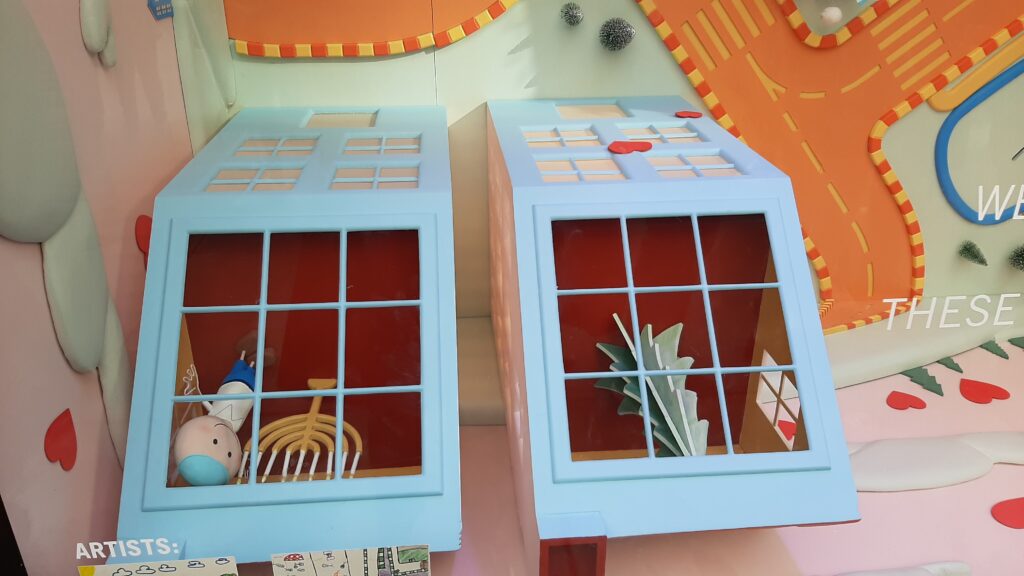 5th Avenue Make it Bright holiday toys
Look for 10 light-up giant toys on 5th Avenue between 50th and 55th streets, through January 8. They're lit up between 4 and 10 pm. In addition to what you see here, you can find a giant dreidel, wrapped present, teddy bear, polar bear, and more.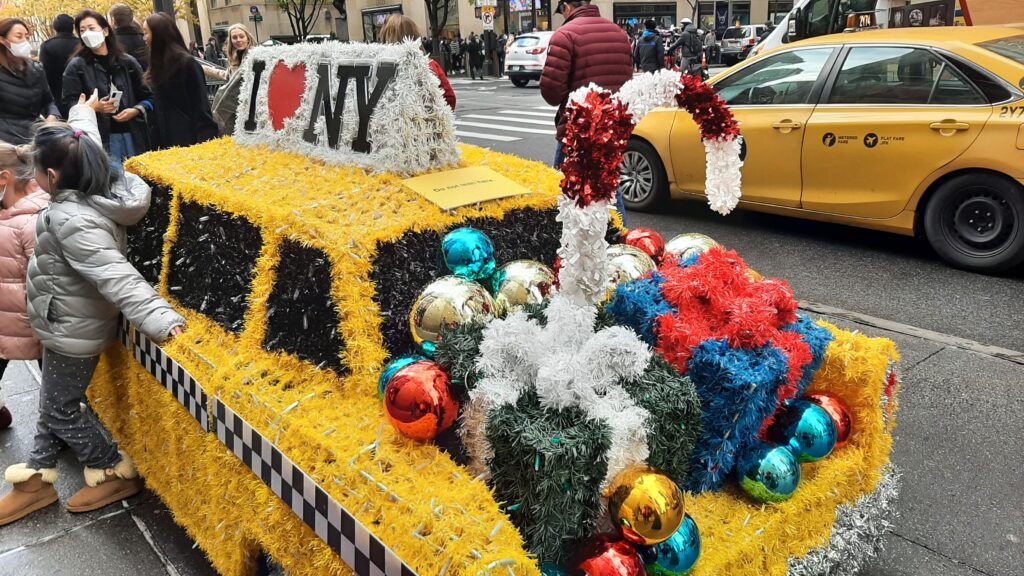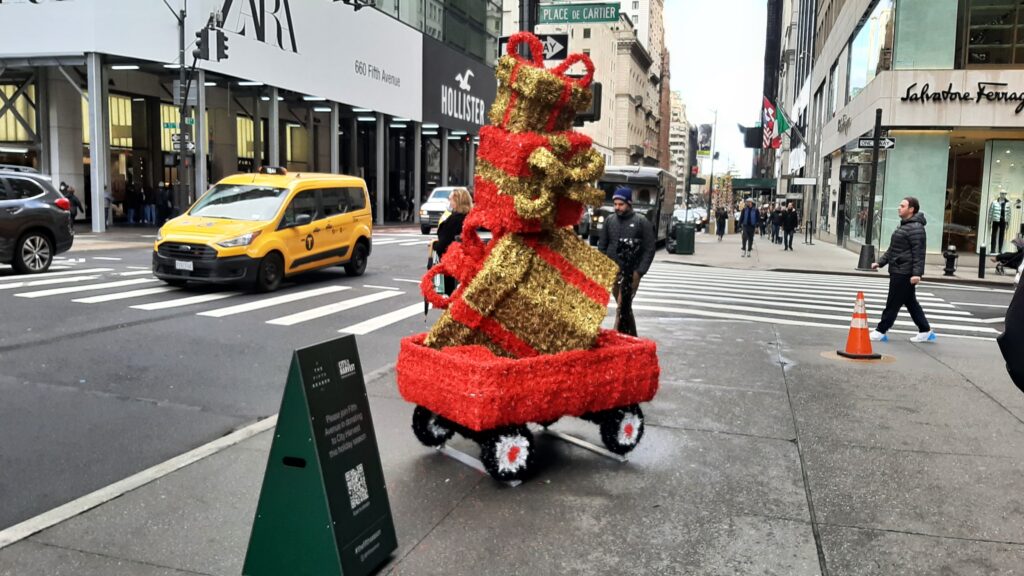 Bloomingdale's 2021 holiday windows
Bloomingdale's theme is "Give Happy."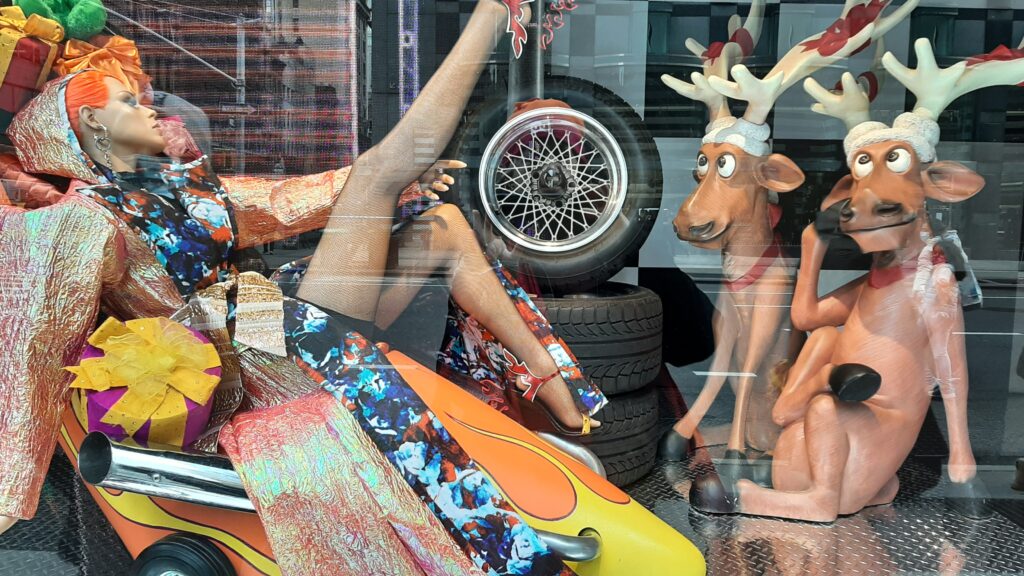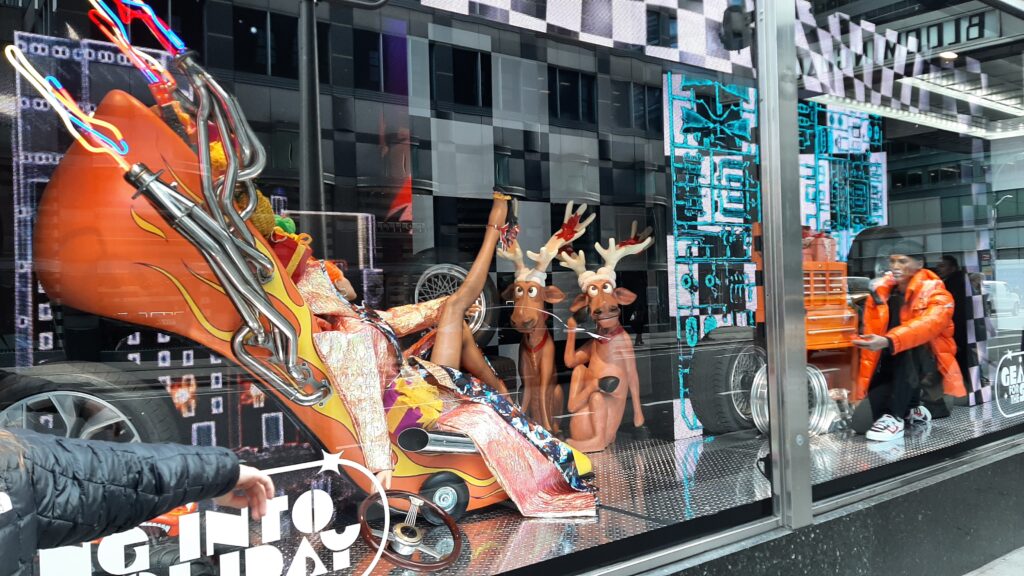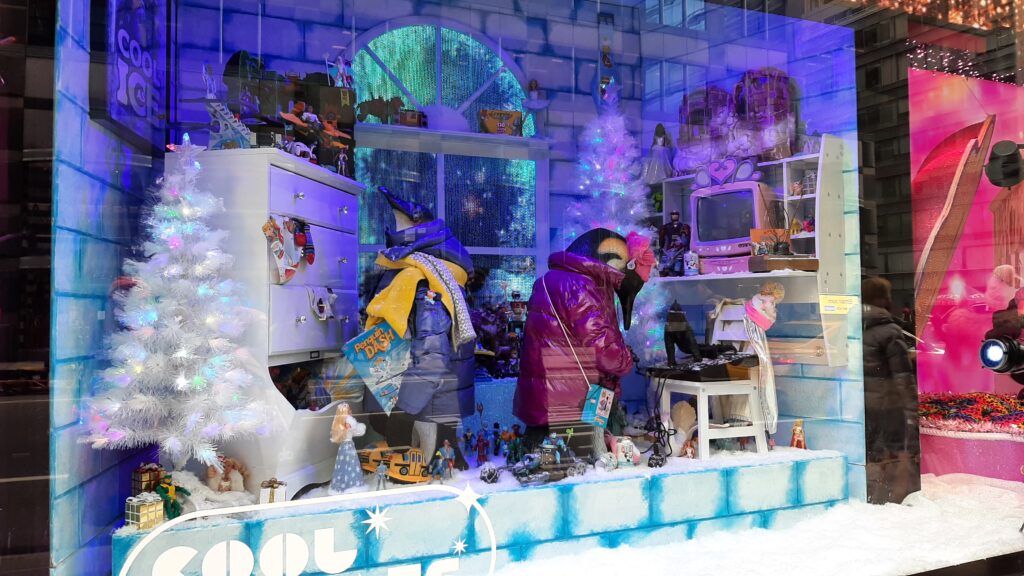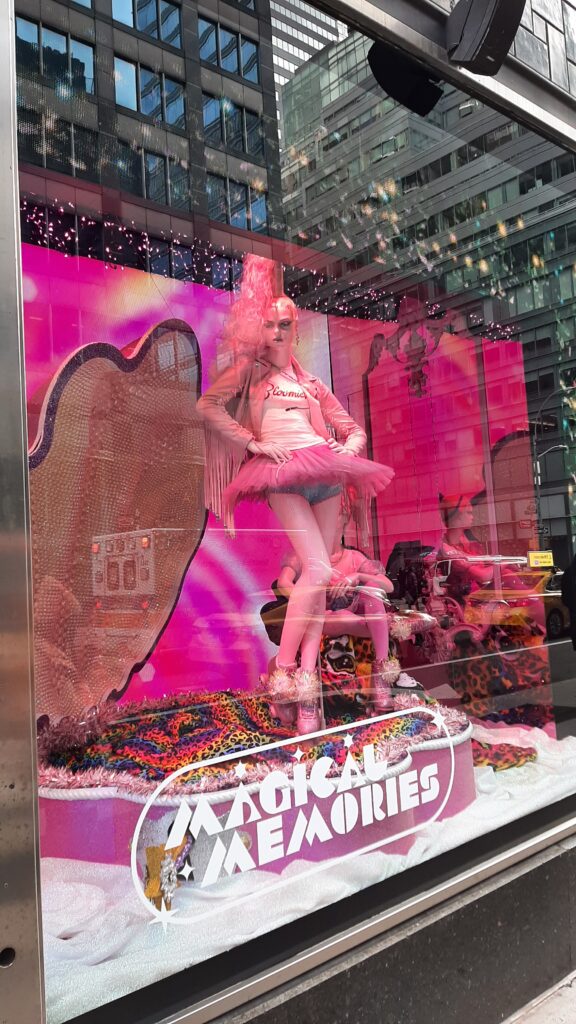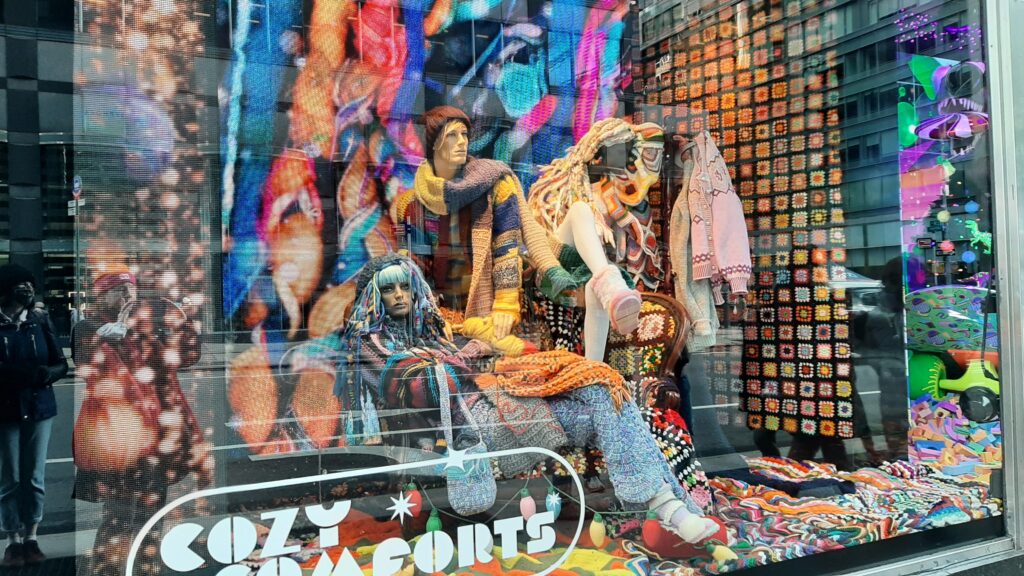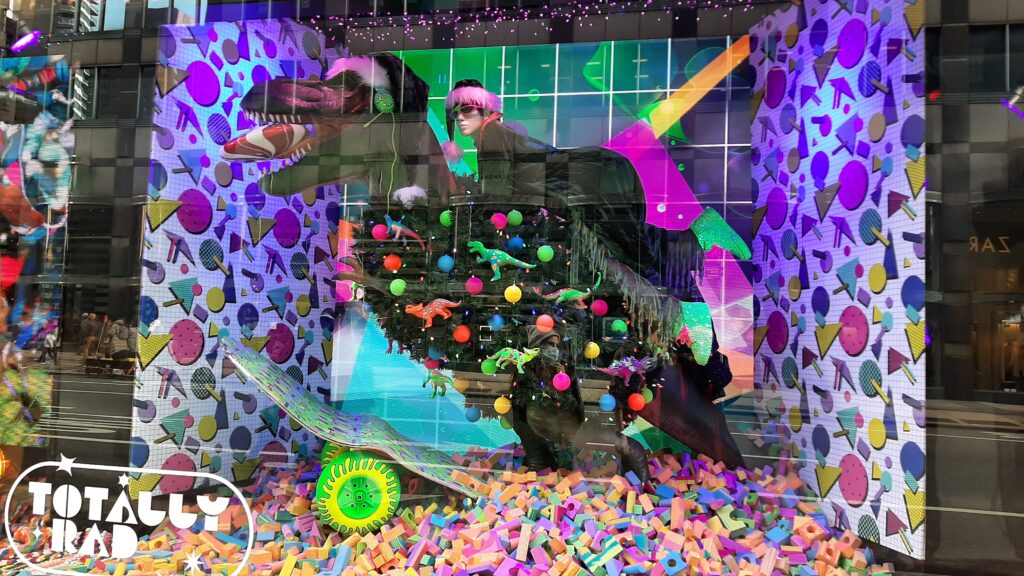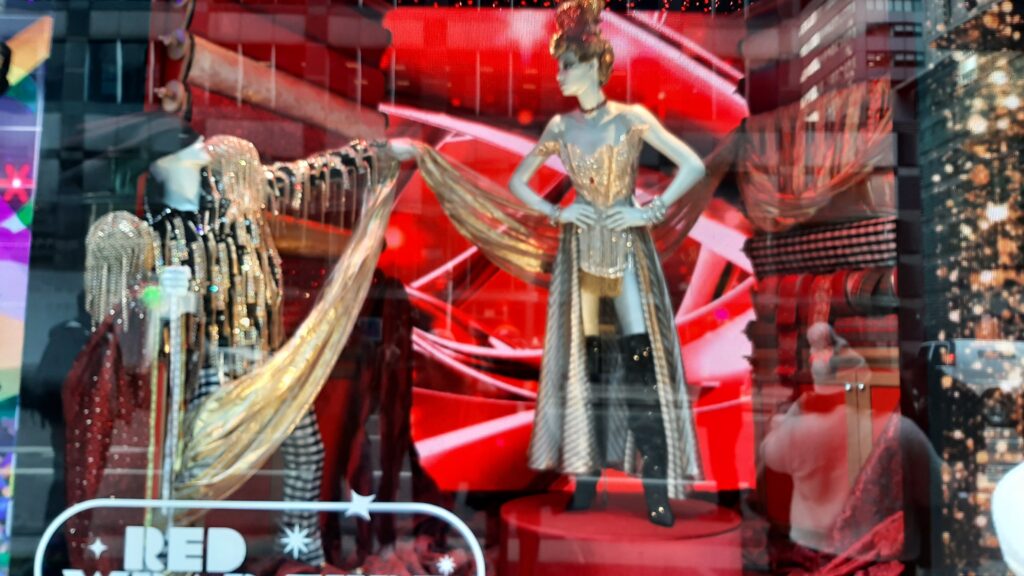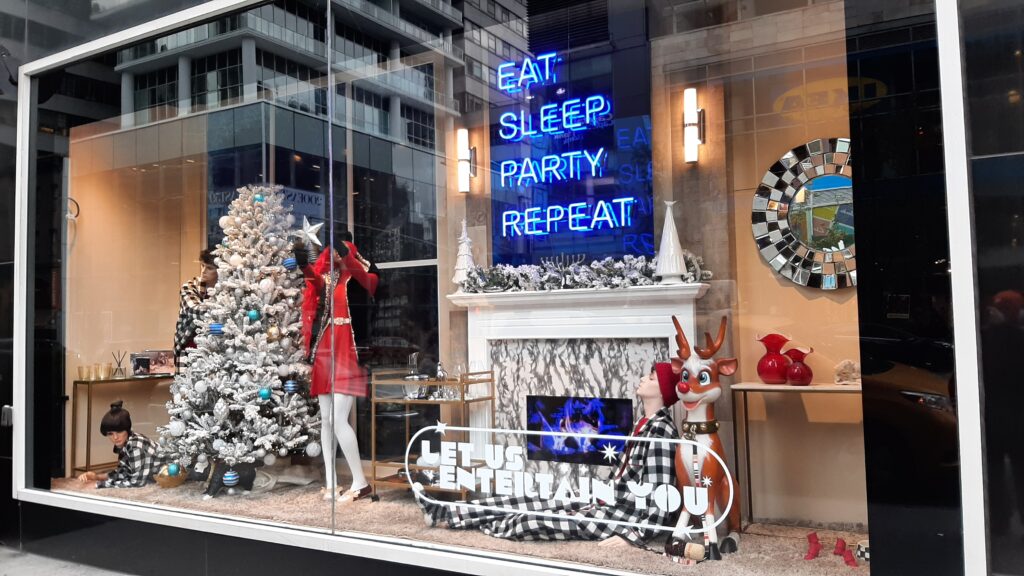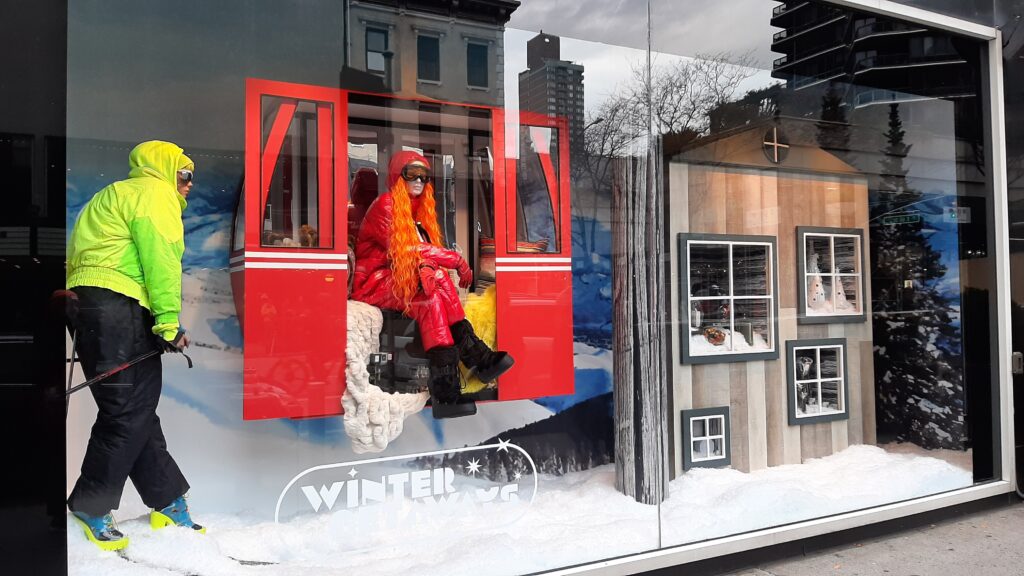 Tiffany's 2021 holiday windows
Tiffany's flagship store on 5th Avenue is still undergoing renovation, so they don't have their traditional windows. Most include videos in the windows. There is one traditional window, pictured below. Also, it's worth a stop to see the gorgeous doormen. Tiffany's is notorious for hiring good-looking men as their doormen. I didn't make it inside to see the renovations, but I'll go next time I'm in Manhattan without my cranky family.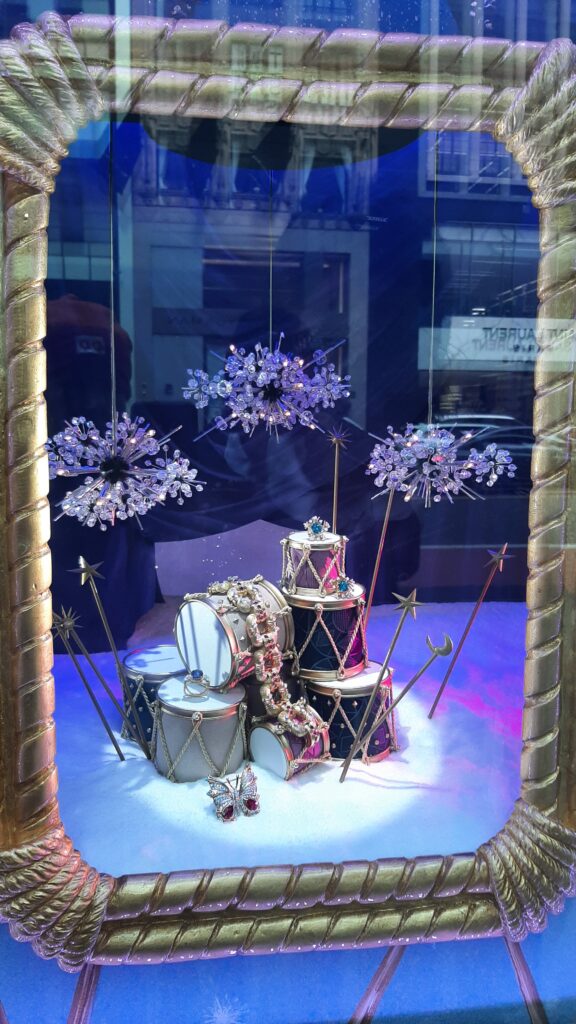 Bergdorf Goodman's 2021 holiday windows
The Bergdorf Goodman 2021 theme is The Present Moment.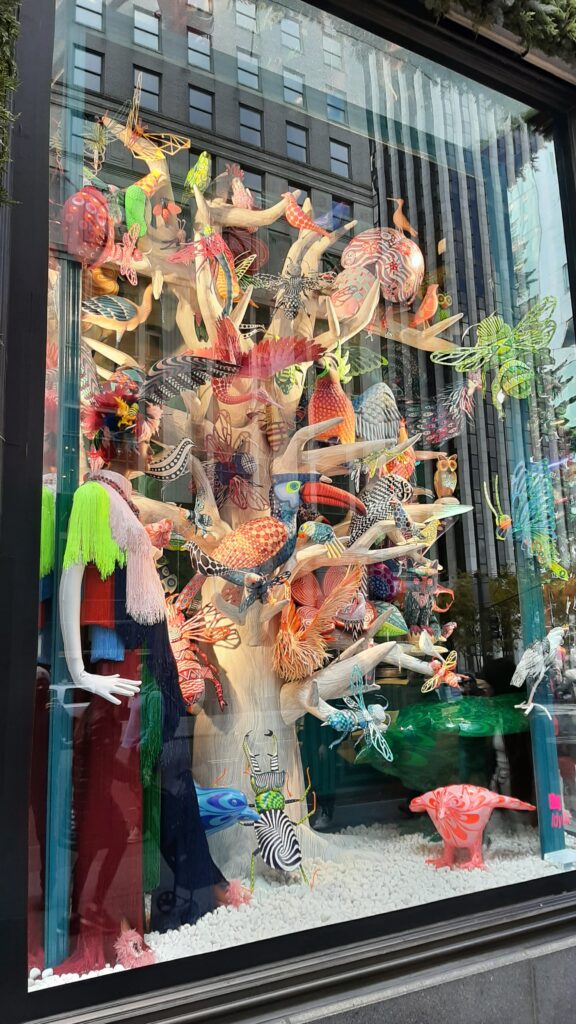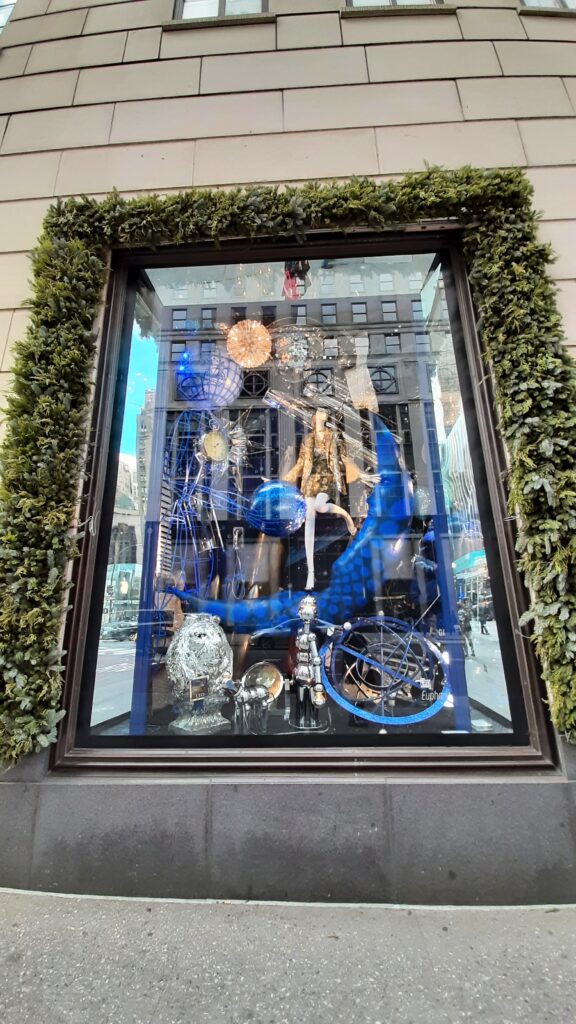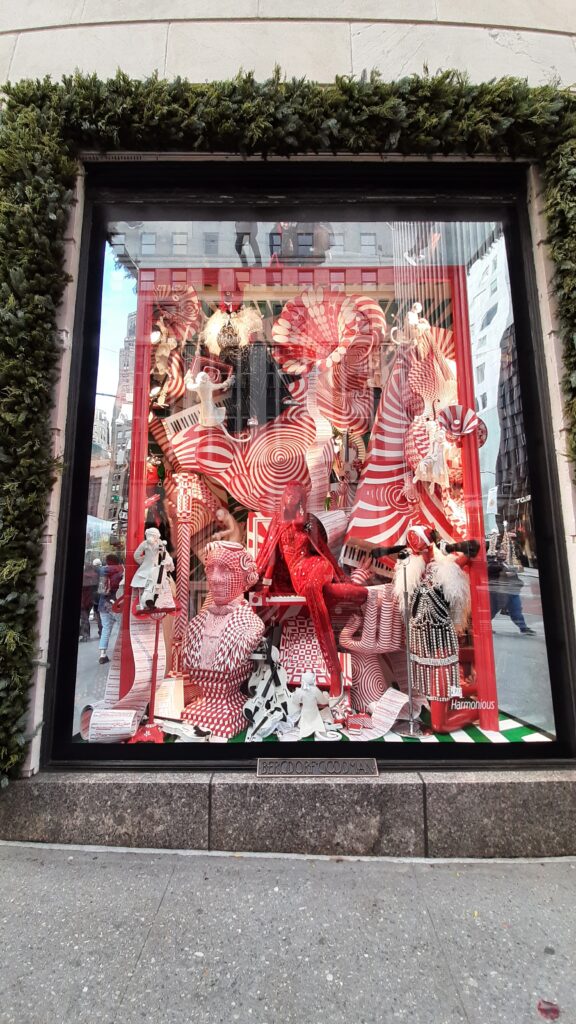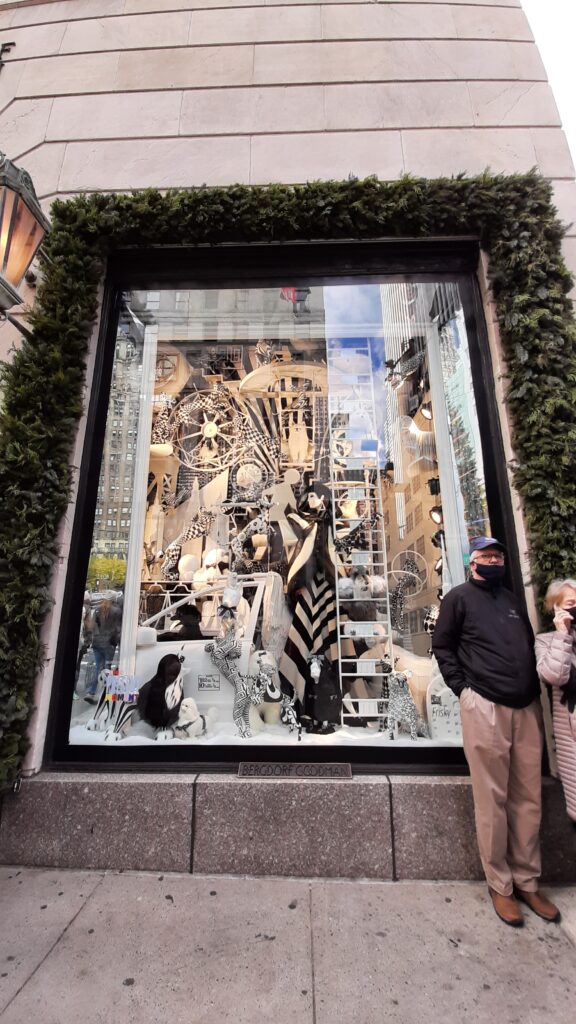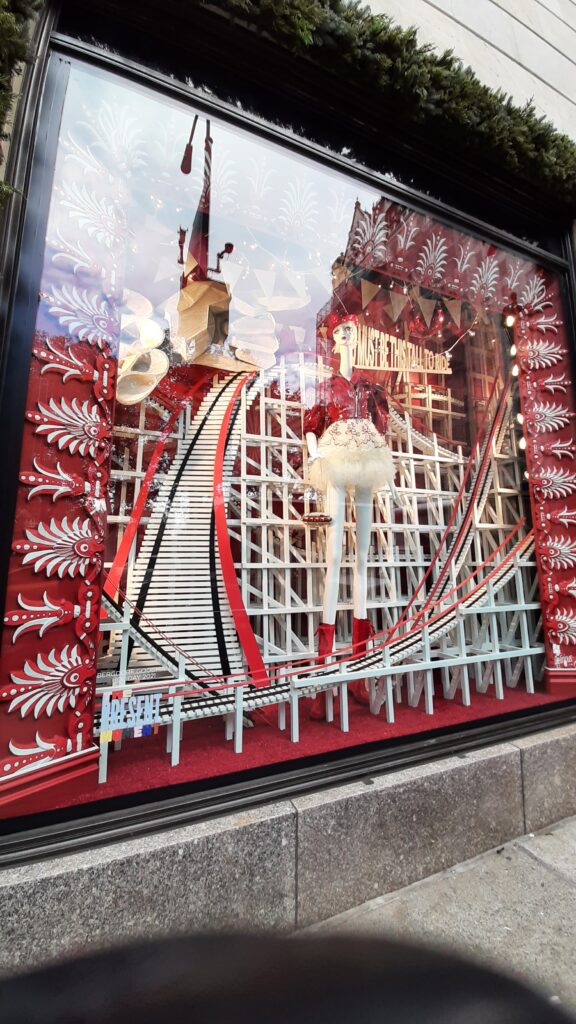 The New York Public Library
While not a holiday window, I wanted to share the vaccinated lions (one pictured) at the New York Public Library.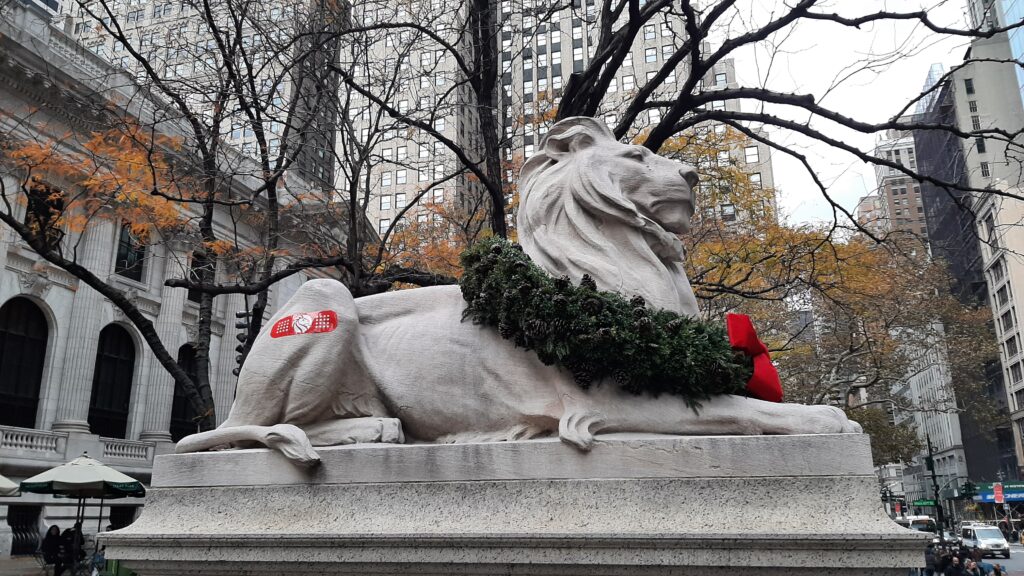 Which are your favorite NYC holiday windows 2021? Do you like them better than last year's windows?
Copyright for all photos: Deborah Abrams Kaplan