We visited Storm King this summer, having visited it in 2013. Given the COVID situation, it was time for an updated blog post, visiting Storm King during the pandemic. Keep in mind that the situation is always changing, so please check the Storm King website before you go.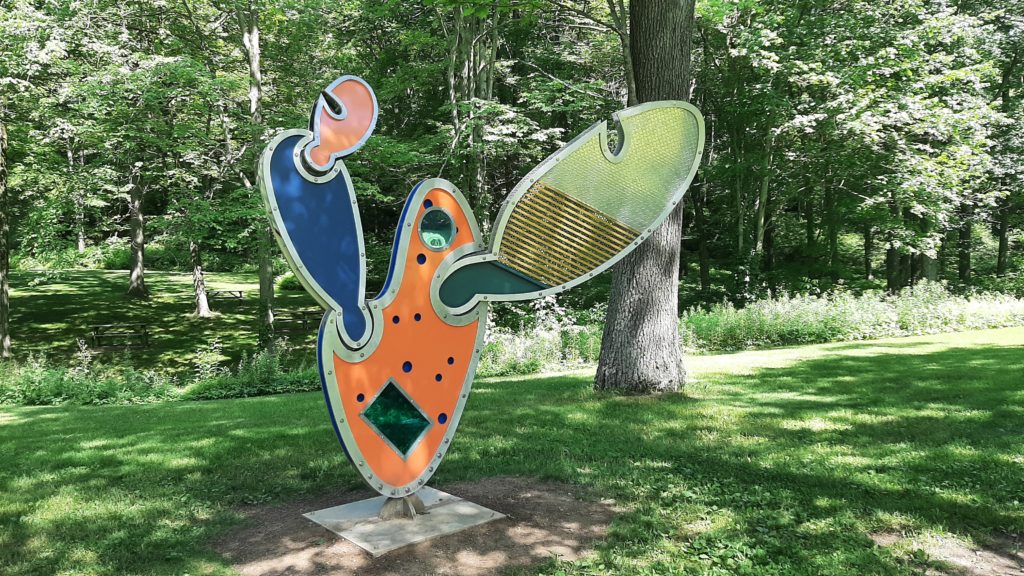 The biggest change for us was that you have to book your tickets in advance and they sell out. They start booking a month ahead. The tickets are rain or shine. You pay by the number of people in your car, but when I went (two weekends in a row), they didn't seem to be counting the number of people in the car – they sat in a tent and we shouted out our ticket number.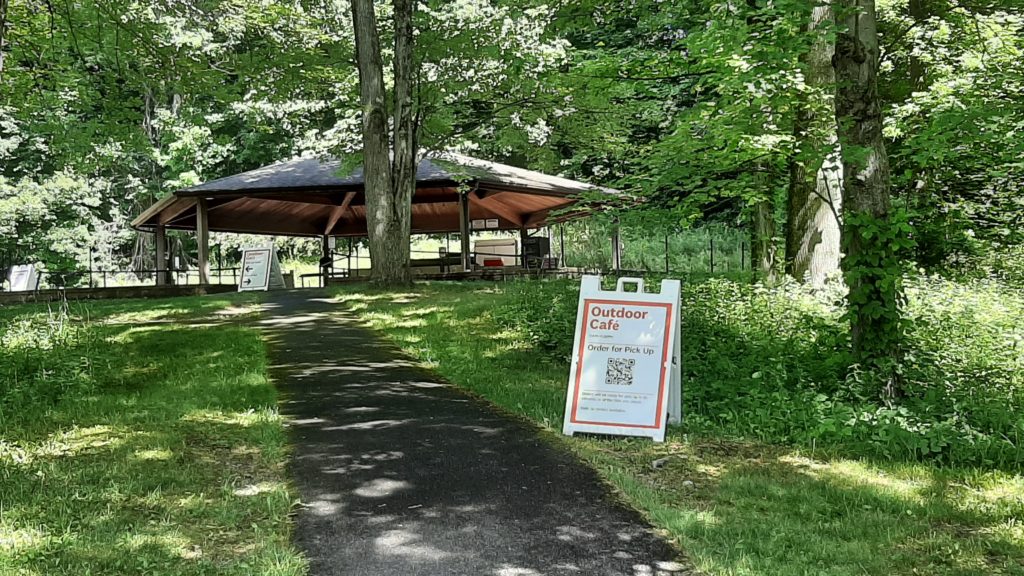 They do have an outdoor cafe, and you're also welcome to bring your own food and picnic. This summer they required you to order online, but now they are allowing you to walk up to the cafe. If you order online, you need to give at least 30 minutes notice.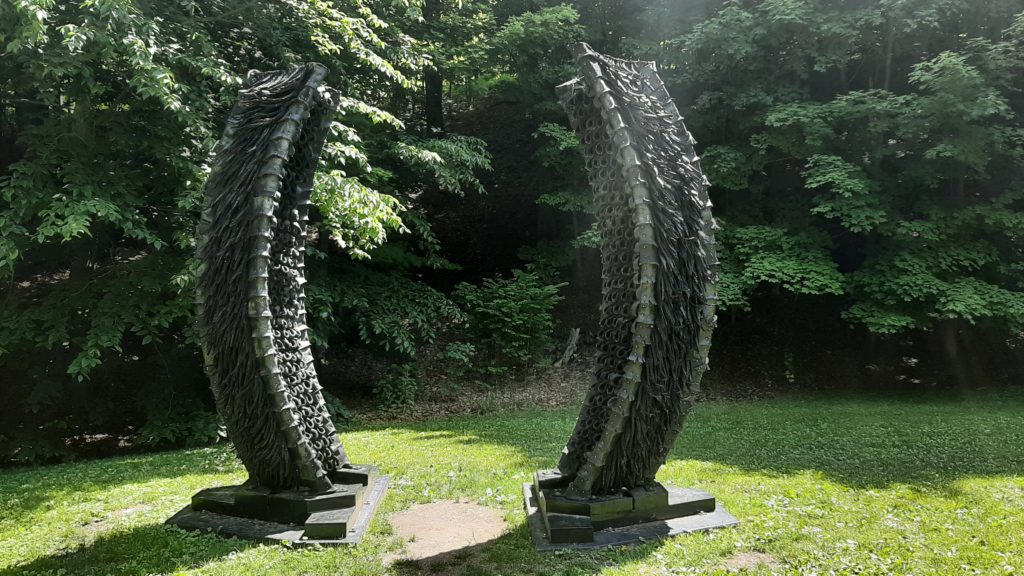 Last summer they weren't using the trams, due to COVID. The website says they are using the trams now again. This is great news because Storm King is huge, and it's difficult for some to walk it (especially in the heat) without a lift at times. They did have golf carts with drivers offering rides on the main stretch, this summer, and that was helpful. You can see Storm King tram details here. They do have accessible driving tours on certain dates – info on the same link as in the last sentence.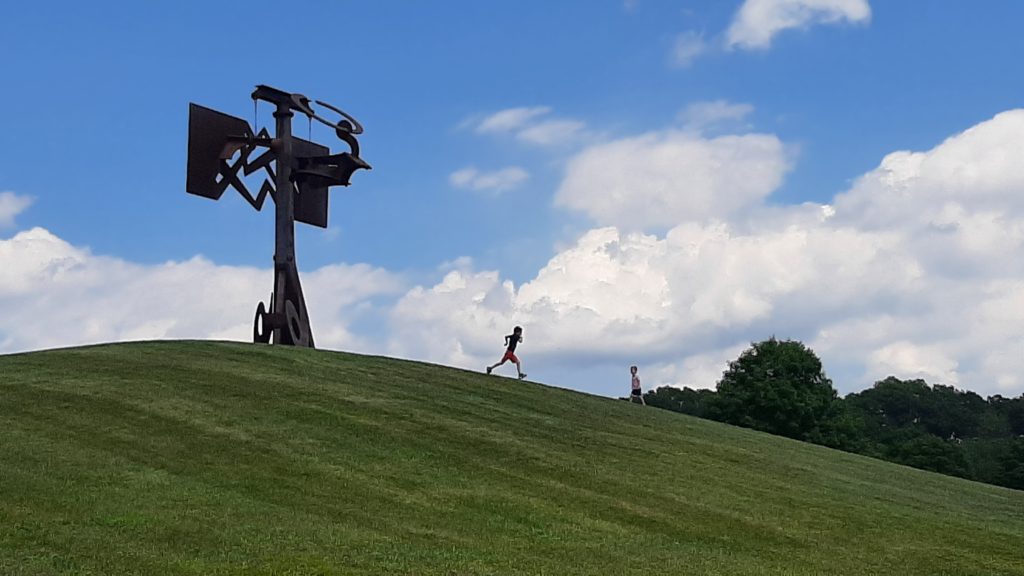 Storm King is renting bikes (you can't bring your own). Bikes are recommended for riders 4'5″ or taller.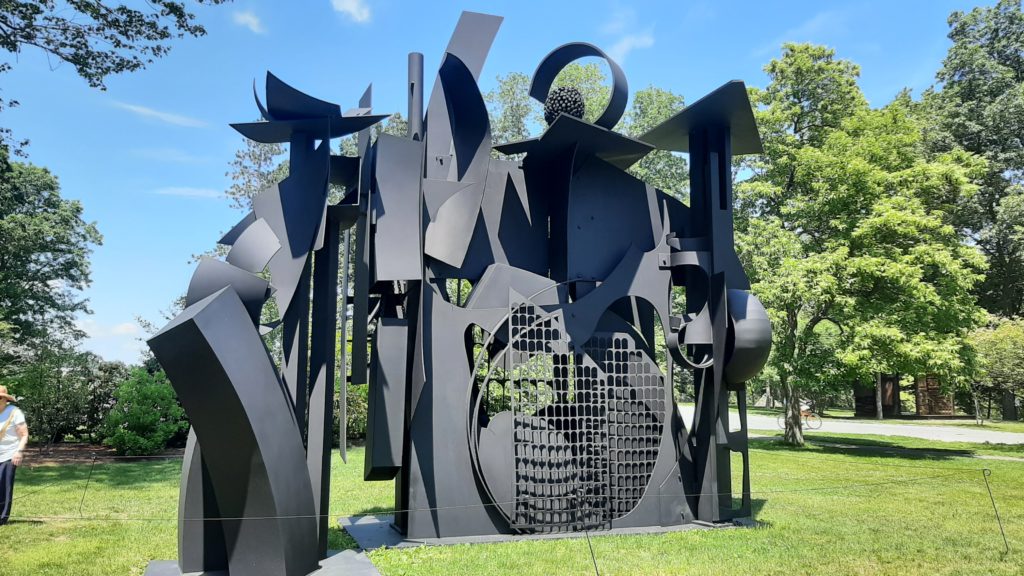 The restroom situation was fine. You can use the regular restrooms in the museum building, and they have a big group of porta-a-potties in the parking lot by the outdoor cafe. They have other single port-a-potties scattered throughout the grounds. You can also refill your water bottle at a fountain outside the museum building. Bring plenty of water or at least big bottles!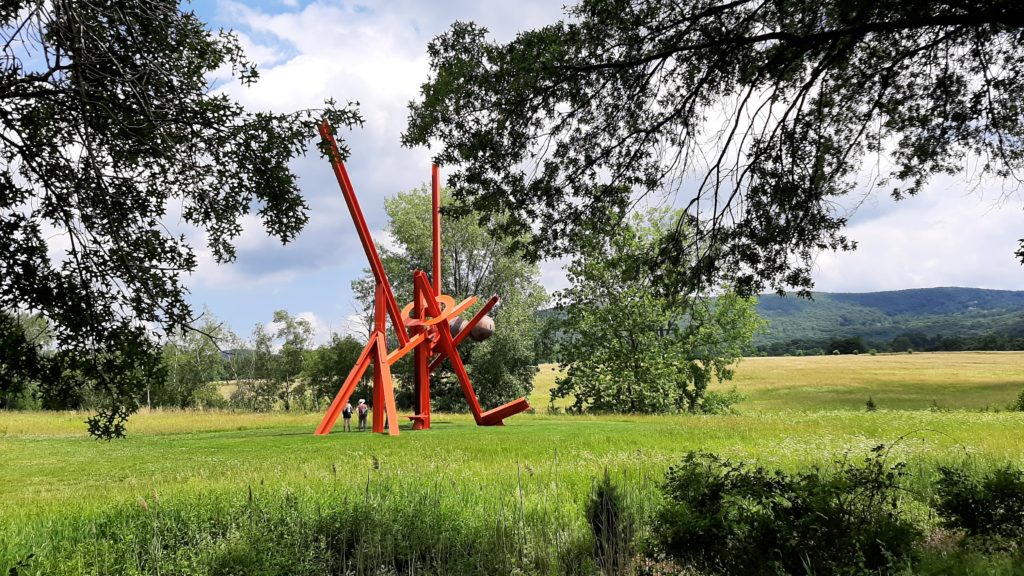 They have massive and beautifully landscaped grounds. You will be tired after walking around all day. Plan enough time.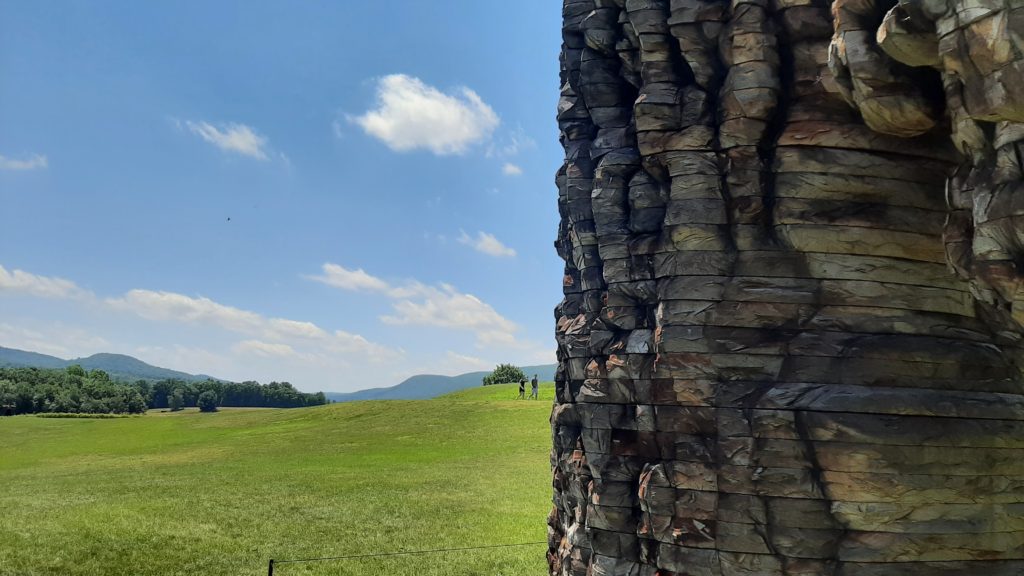 The Maya Lin Wave Fields (below) are accessible half the month. They close them down two weeks a month to allow them to regrow. It's important to know that ahead, so you're not disappointed if you can't walk on them.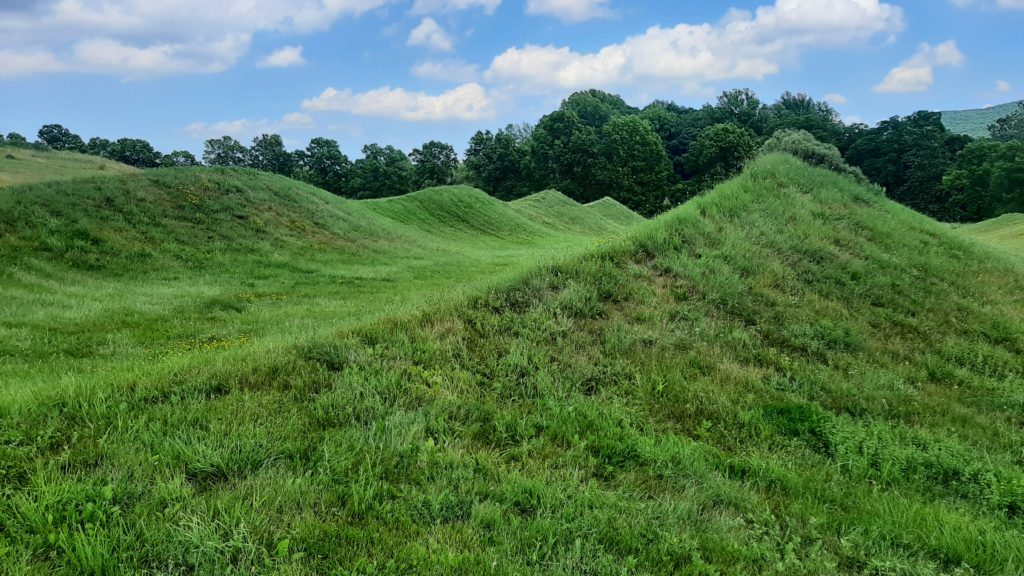 Visiting Storm King during the pandemic: if you go
You need advanced tickets for Storm King, and they start booking 30 days out. Some libraries offer Storm King passes, so check with your library! You'll need a timed entry and you're allowed in during that hour. You can stay as long as you want though. Everyone enters through one entrance – there's a tent where the Storm King person checks your ticket number. You're then allowed in by car and they'll tell you where to park.
They have a QR code you can use to get access to the website with museum information and a map, and the entrance by the cafe has paper maps. Maybe others do too, but I just saw them there. You can pull up a map on your phone as well, from the website.