I had no idea that NYC had a dog museum. I found out because the Smithsonian Free Museum Day included this as an option, so I had to check it out. The AKC (American Kennel Club) Museum of the Dog "preserves, interprets and celebrates the role of dogs in society and educates the public about the human-canine bond through its collection of art and exhibits…"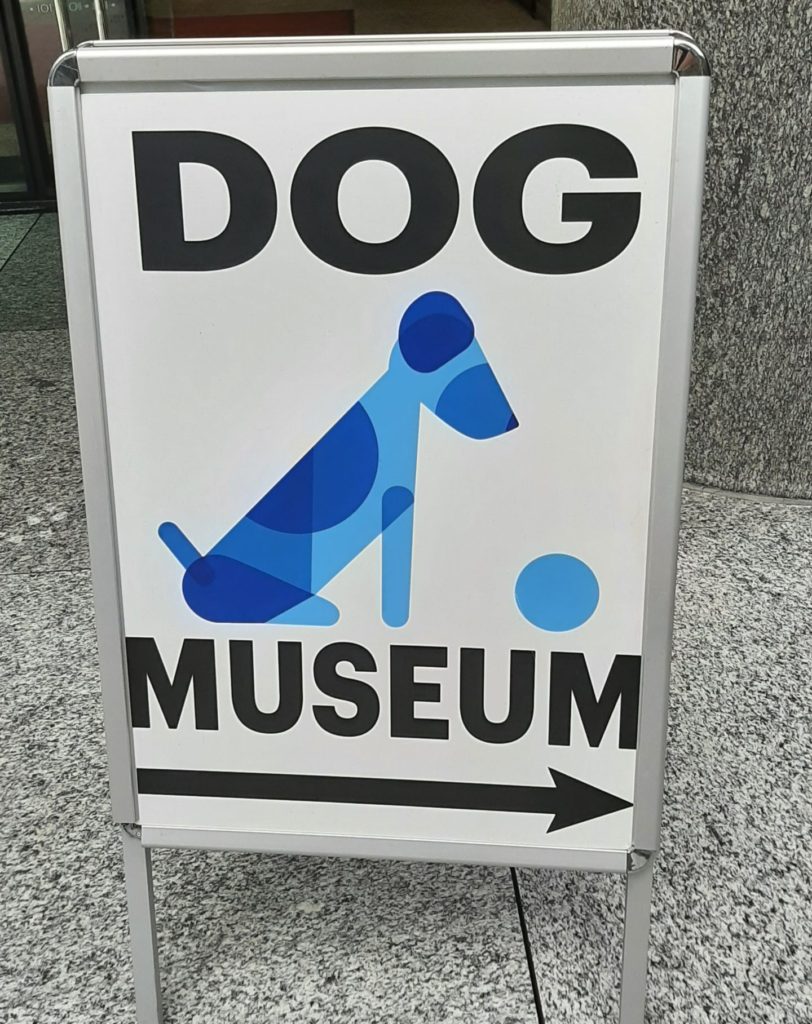 The Museum was founded in 1982, originally in NYC as part of the American Kennel Club's headquarters. But then it moved to St. Louis Missouri for 30 years. And now it's back in New York, very close to Grand Central Station. I felt compelled to write this review AKC Museum of the Dog with Kids.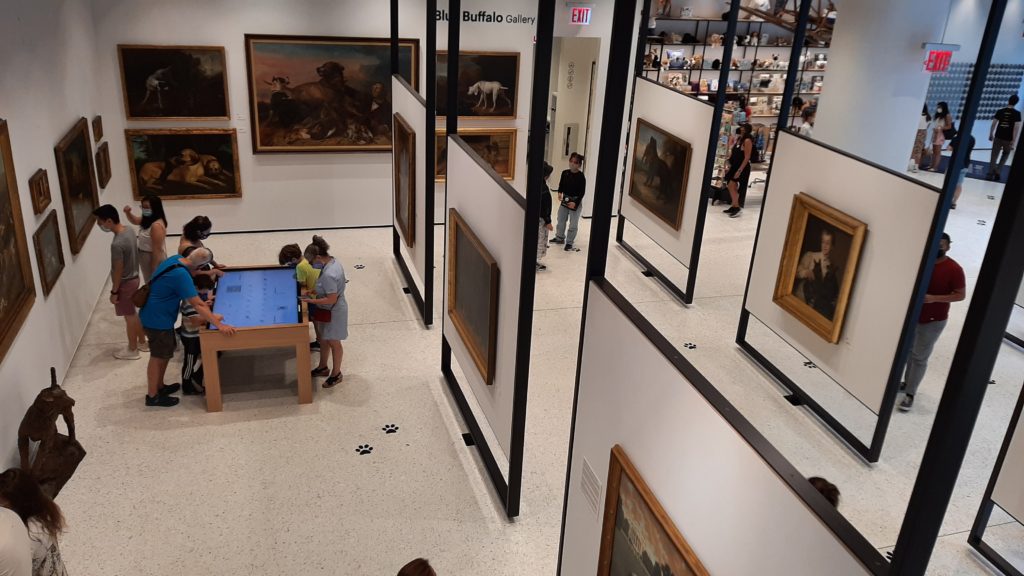 When you first walk in, there's a computer screen (large) where you can take your photo and then find out what kind of dog you're most like using visual recognition software. Kids and adults love that. We didn't try it because it was very busy there.
There are some other interactive elements, like the table you can see in the photo above. You can use that to explore various dog breeds.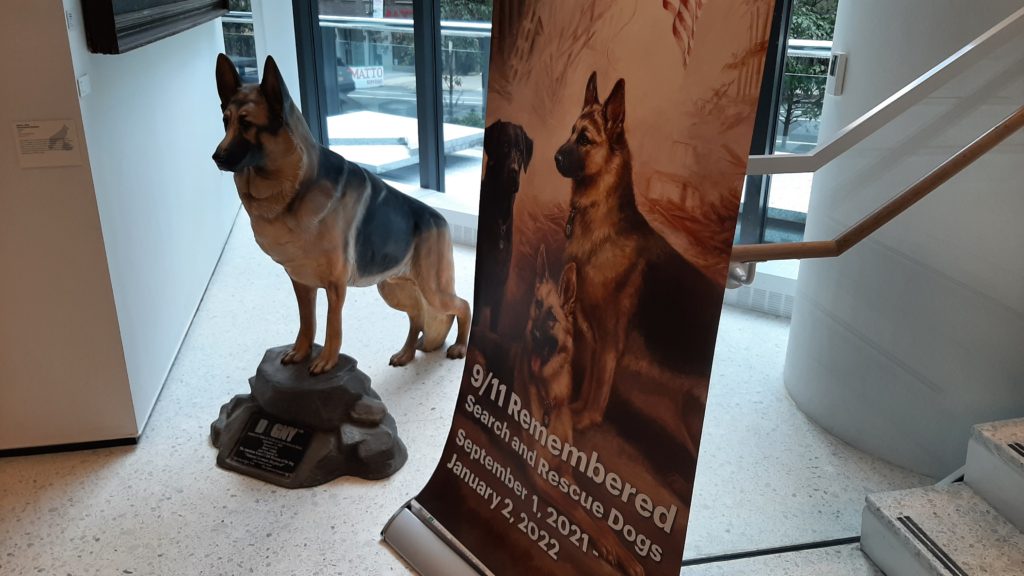 The museum has 1,700 pieces in its collection. When we were there, there was an exhibit of 9/11 dogs that helped with search and rescue efforts, with stories about them as well. There were sculptures like the DOGNY one above, that were painted and had been auctioned off as a fundraiser. There's also a DOGNY book you can buy. The 9/11 exhibit will be there through January 2, 2022.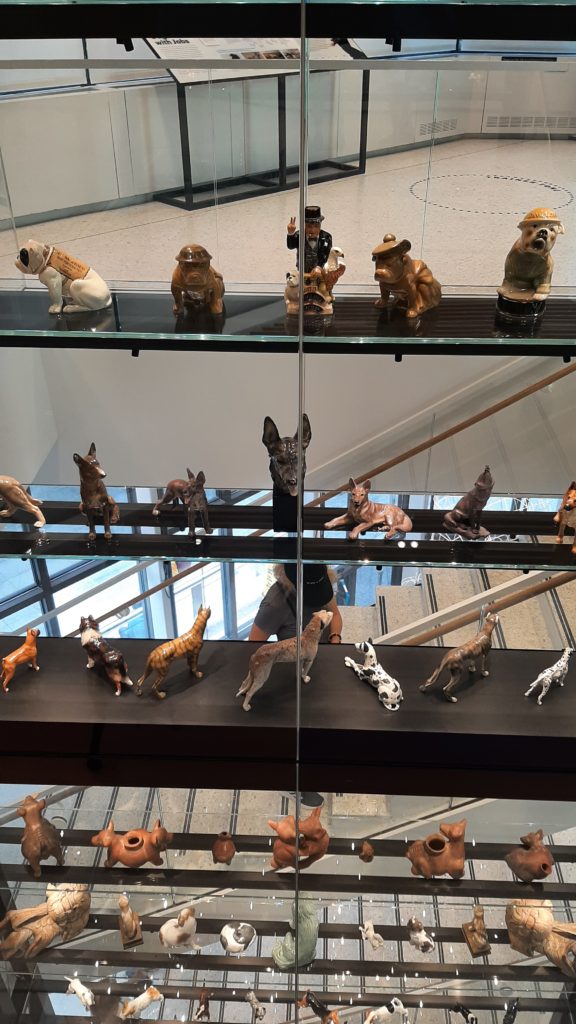 There is a multi-story case showing figurines of dogs through the years.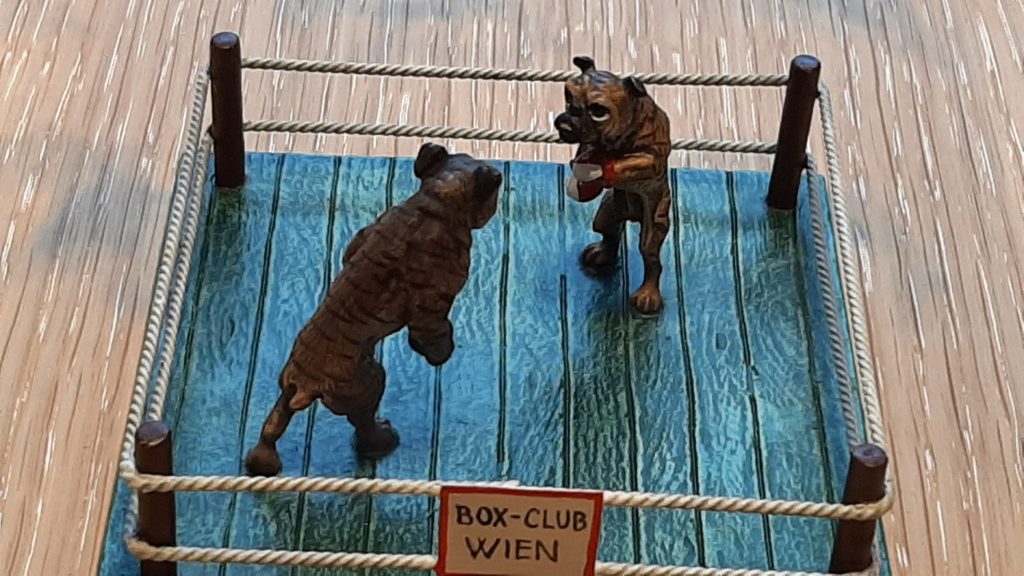 Upstairs, they have some art pieces like this sculpture of dogs boxing, and another of dogs playing in an orchestra.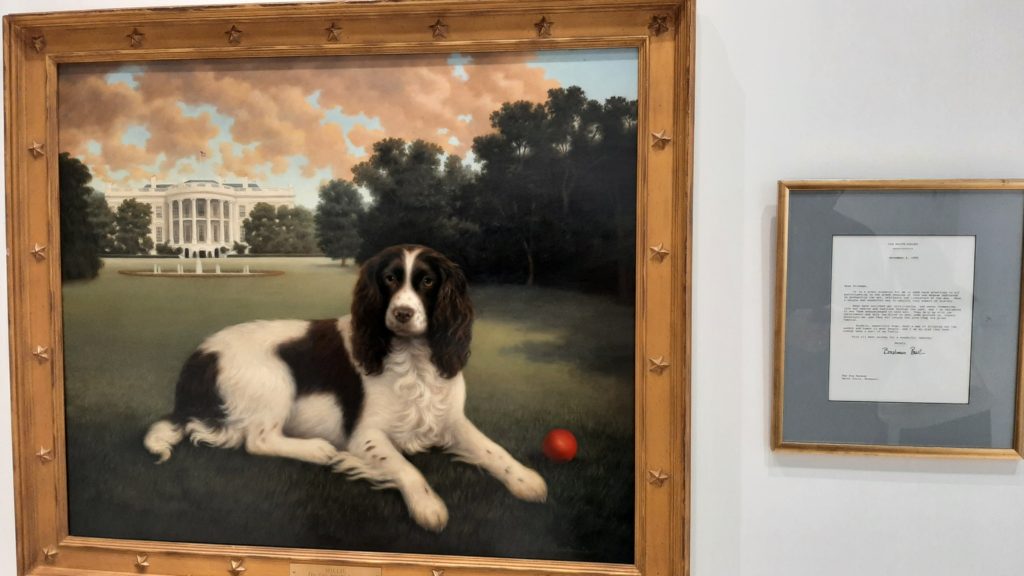 On the main level, they have a display of some presidential dogs. This one has a letter from the White House about Millie and how thrilled they are this painting will be in the museum.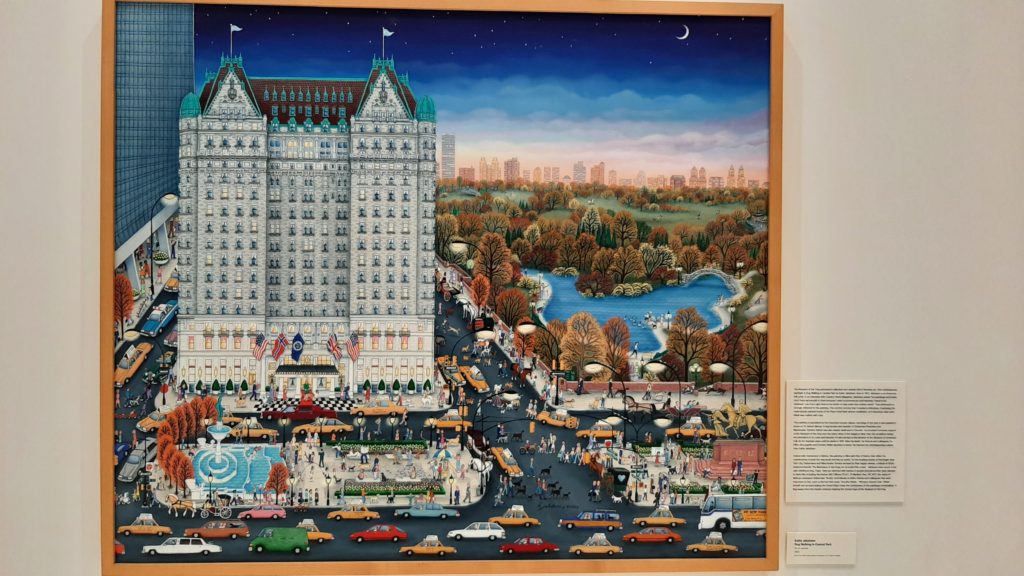 The painting above by Kathy Jakobsen, Dog Walking to Central Park, was my favorite in the museum. She's a folk artist.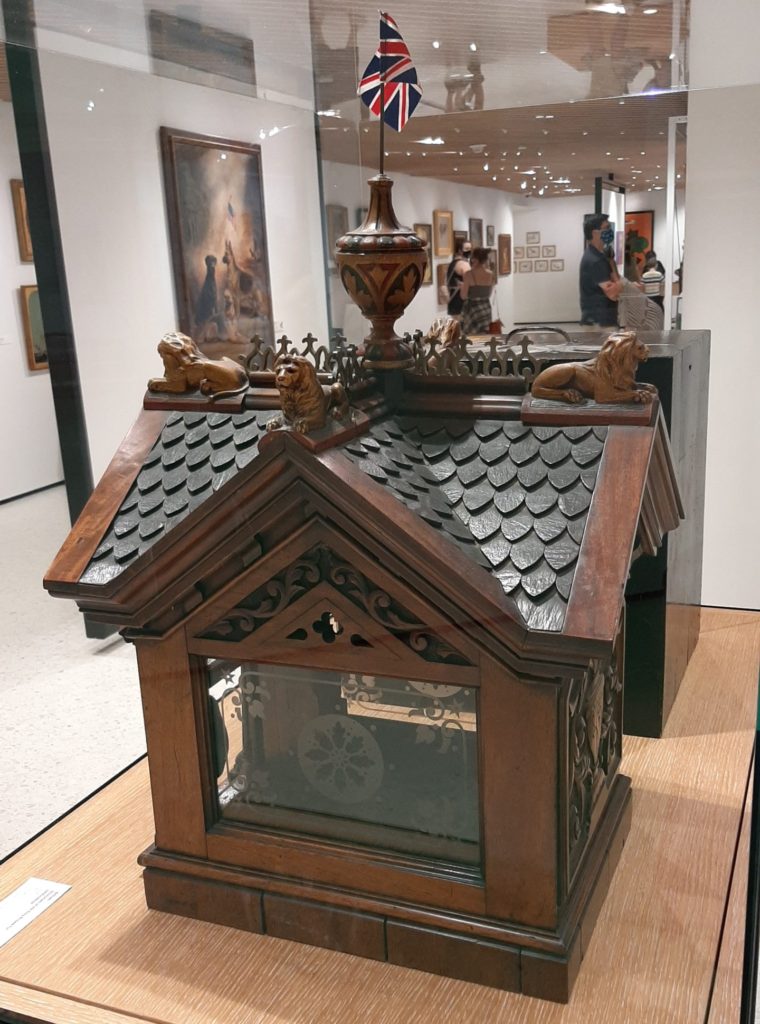 This is a Chinese dog house for chihuahuas, and it was quite ornate.
No review AKC Museum of the Dog with Kids is complete without more on the interactive features. You can learn how to train puppies with this interactive program. You stand on the floor in front of the screen and they walk you through how to do it, and you try it out by moving your hands.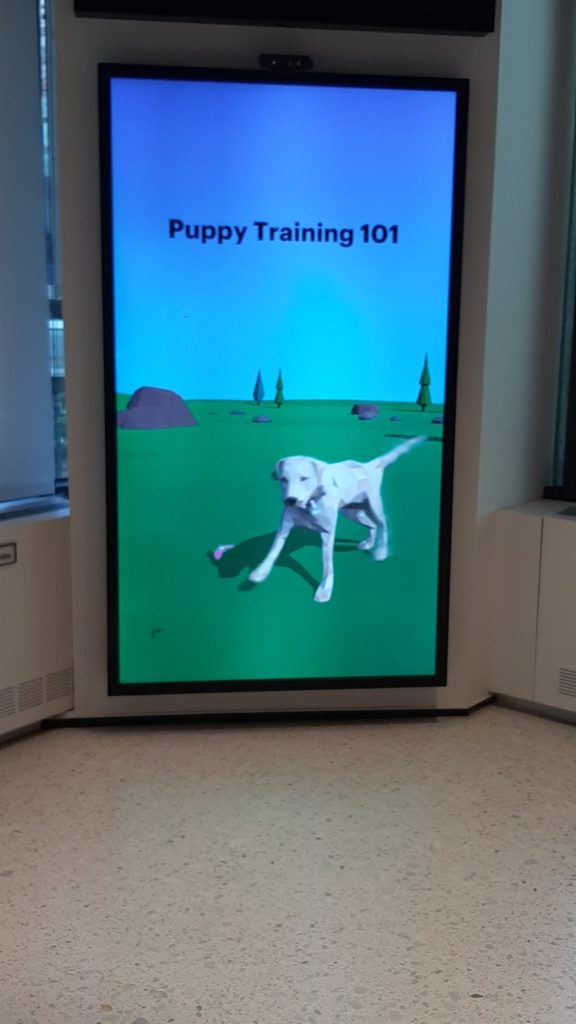 The library has 4,000 volumes and was open to browse. They have kids' books and topics like photography, training, military, sport, and police work.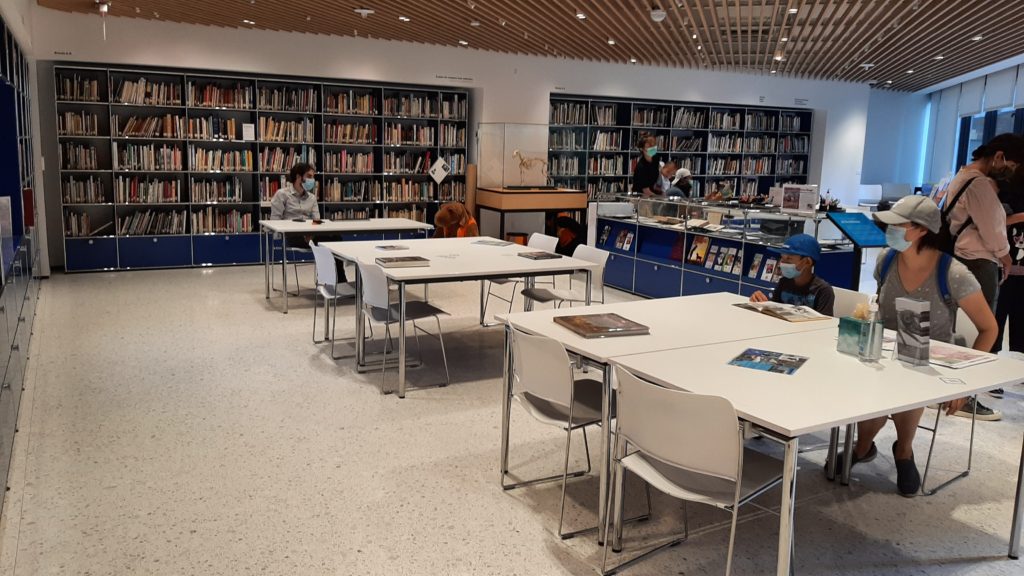 While we didn't see any TV work happening, they have a studio set up in the museum in a corner by the staircase.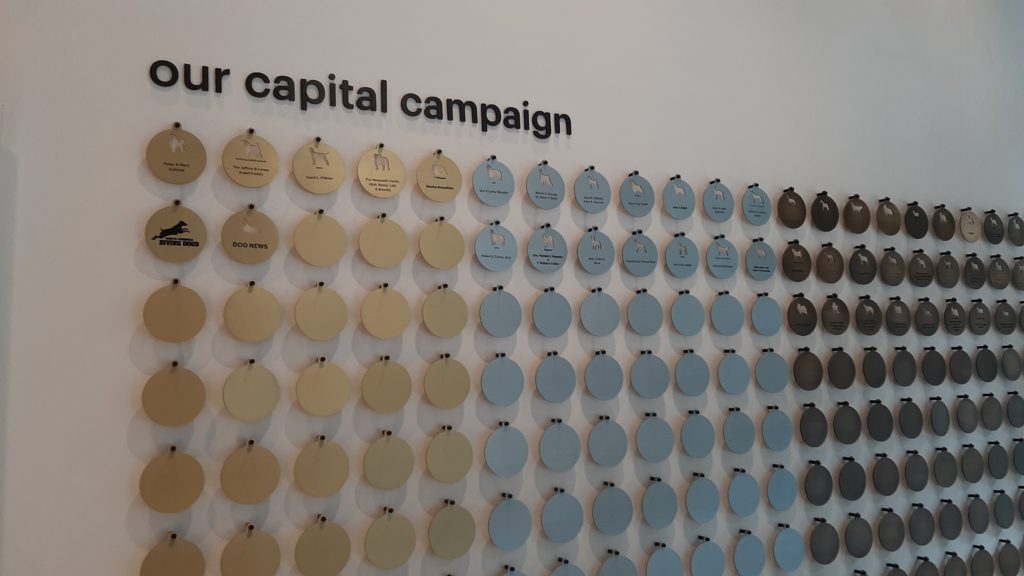 I love dogs, but I don't love dog art. So while it was fun to walk through this museum, it's probably best for people who are more obsessed with everything dog. I'm not really the target audience. That said, it was a nicely presented museum and it's clear they have a lot of passion for dogs.
Where: AKC Museum of the Dog: 101 Park Avenue, NYC