We loved the Bloomingdale's windows this year, which feature chandeliers. They're all going to be auctioned off to benefit the Child Mind Institute.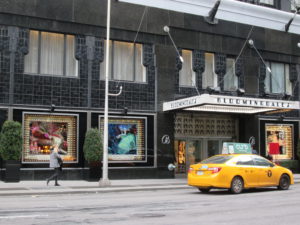 Each window features a chandelier from a different artist.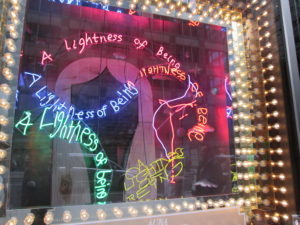 Don't forget to go inside, as they have additional work in the front entryways.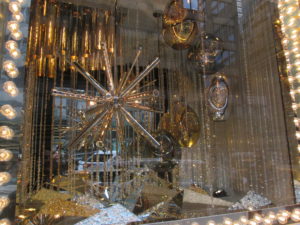 [ad name="Native ad"]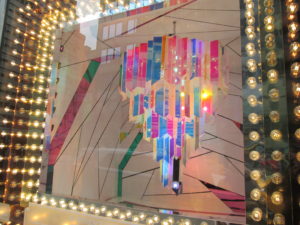 The one above shimmered in different colors depending on where you stood.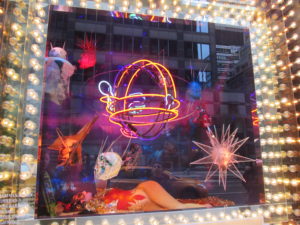 We liked the space themed lights, and you got different views when they rotated.
This under-the-sea one was quite elaborate. We had fun picking out the different sea creatures in mosaic as well. And who doesn't want an octopus chandelier?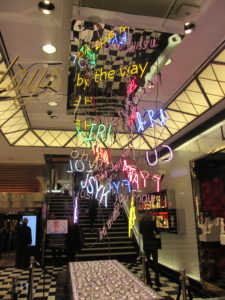 Go inside and you'll find more neon lighting fixtures that are fun to read.