We spent a few days in New York City over Thanksgiving. On our last day, we would be finishing up in the Times Square area, taking either the bus or the train back to New Jersey. It made no sense to leave our luggage at the borrowed apartment across town. We weren't going to lug it around with us all day, and we didn't think a hotel (given all the security issues these days) would randomly take someone's luggage for the day, if they're not a guest.
I did some research and it turns out there are plenty of luggage storage options outside of hotels, in the New York City area. My sister pointed me to Penn Station, where she usually keeps her bags when going into the city for fun time, before heading to the airport. And that's where we went.
Amtrak has a luggage storage area (see photo below), in the main waiting area between gates 5 and 6. Technically it's for Amtrak customers only, but they didn't ask me for a ticket or proof that I was going on Amtrak, nor did they ask my sister the four times she stashed luggage there.
The cost? $5.50 a bag (it might be more if you leave it overnight or more than 24 hours). You can see a map on this link. Look at the second photo, of the upper level, and you can see the "Amtrak baggage" area on the bottom left.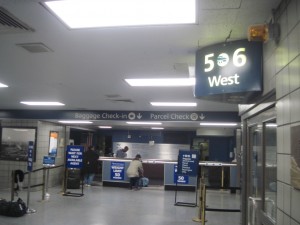 I scoped out other luggage storage as well, in case this place didn't work out. Here they are: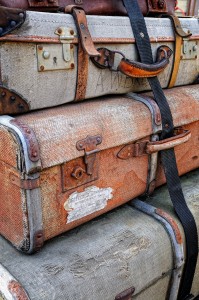 ————————————————
[ad name="Google Adsense"]
————————————————
357 W. 36th Street, 2nd floor
Phone: (212) 967-0026
Cost: $5 (small), $7 (medium), $10 (large)
Other services: free wifi, printing, bathrooms
270 W. 36th Street at 8th 
Phone: (646) 682-9613
Cost: $10
Other services: internet access
43 W. 46th Street between 5th and 67th – in Chips/Salsa building
Phone: (646) 543-1831
Cost: $2-10
Other services: printing, free wi-fi, TV/lounge, free snacks and water, baggage fashion customization
357 W. 37th Street (at corner of 9th)  – ground floor – next to Dunkin Donuts
34 W. 46th Street (between 5th and 6th) – 5th floor
lower Manhattan location opens in spring, 2015
Cost: $2/hour, $10 max.
Other services: baggage shipping, luggage and travel accessories, bag wrapping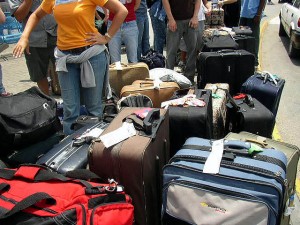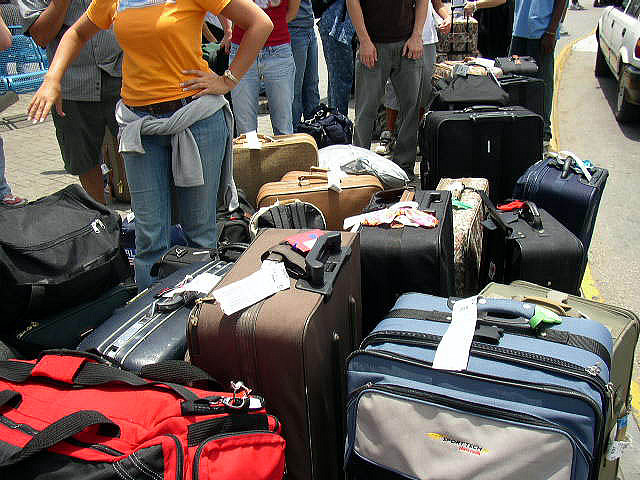 Nyc.com has some helpful information on luggage storage in New York City.