We finally had time to check out the new Moynihan Train Hall, which opened on January 1, 2021. It's across from Penn Station and Madison Square Garden between 8th and 9th Avenue between 31st and 33rd Streets.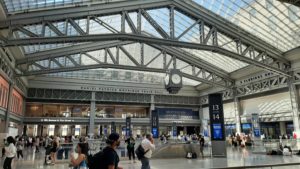 Moynihan Train Hall gives access to Amtrak and Long Island Railroad, and apparently connects directly to the platforms under Penn Station. You can get the subway there as well, with access to the A, C, E, 1, 2 and 3 lines.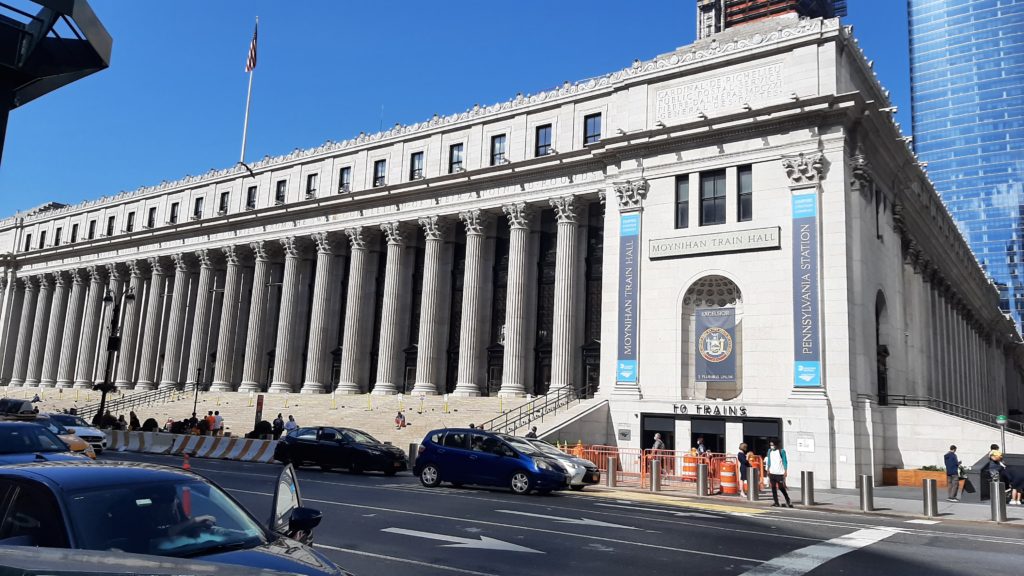 Facilities: They have free wi-fi, charging stations, and luggage storage by Amtrak (regardless of what railroad you're using),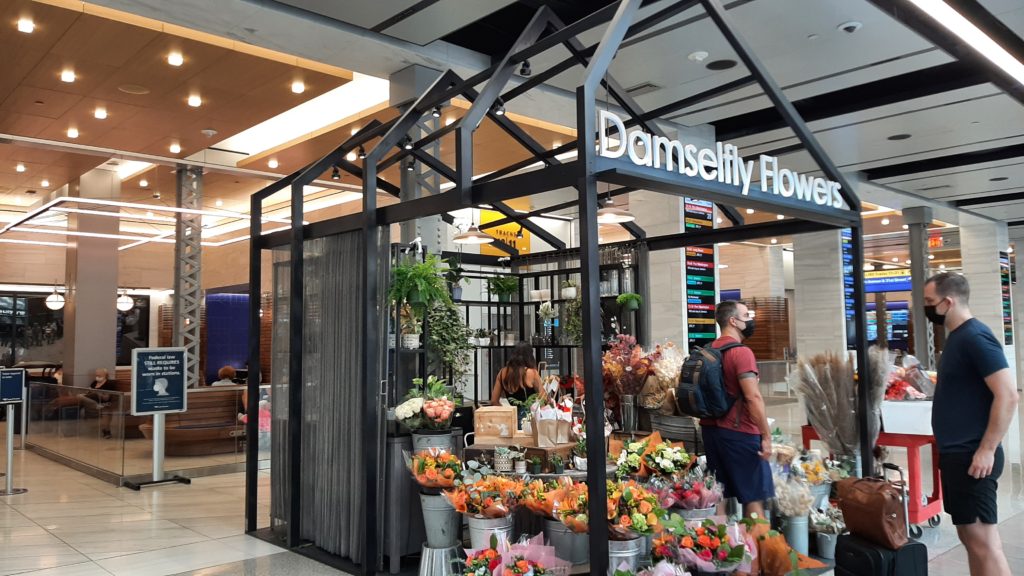 You can read more about the building's history on top of the original Penn Station and as the US General Post Office.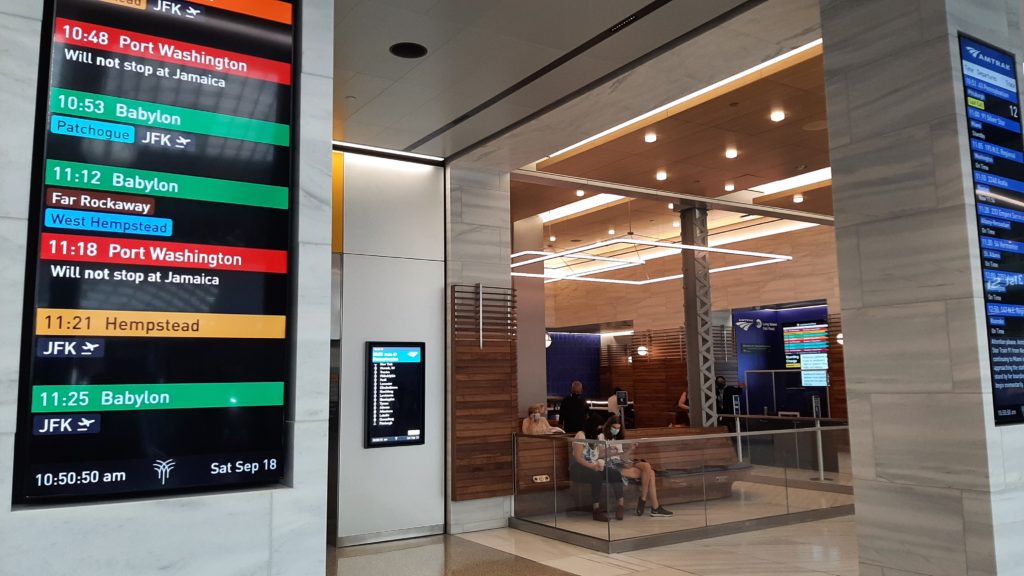 The panels below are digital art.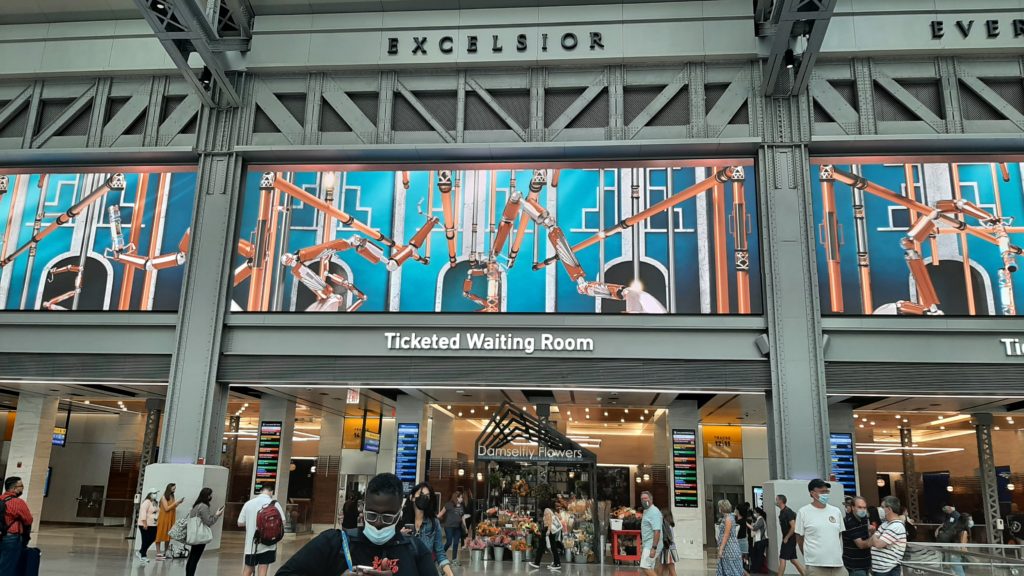 The Moynihan Train Hall and Farley Building has a 200,000 square foot facade, along with 700 windows, copper roof, and steel trusses that were restored.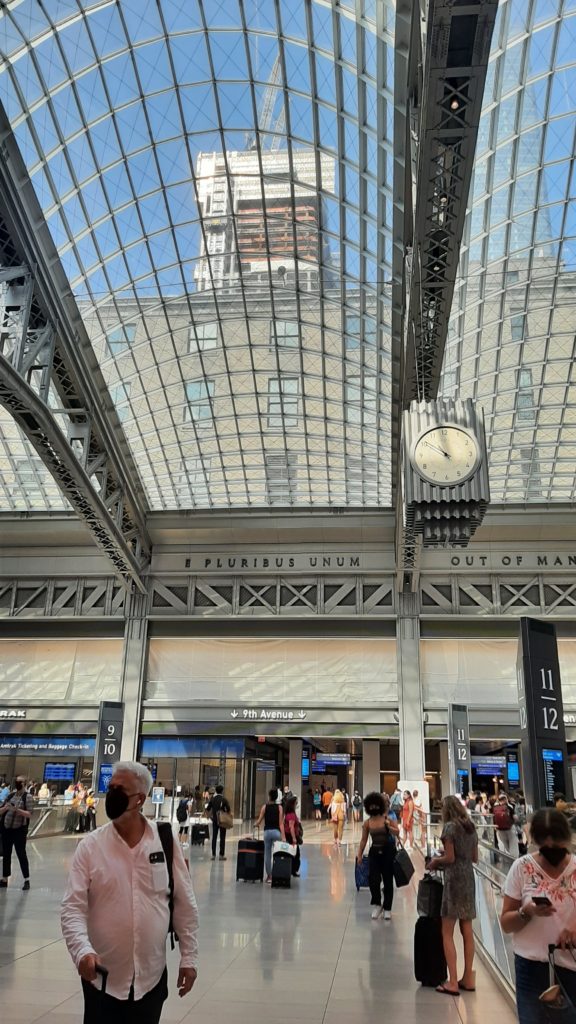 The Train Hall includes a public art program, apt for a gorgeous 1910 Beaux Arts masterpiece building. This piece (below) at the 31st entrance, is by Elmgreen & Dragset and is called The Hive. This is hanging from the ceiling and includes dozens of illuminated high-rise buildings. The skyscrapers are not NYC or famous ones, they are part of a fictional city and they use landmarks and silhouettes from many cities. It's supposed to evoke a beehive and melting pot. The buildings are up to 9 feet tall and include .8 miles of LED strips.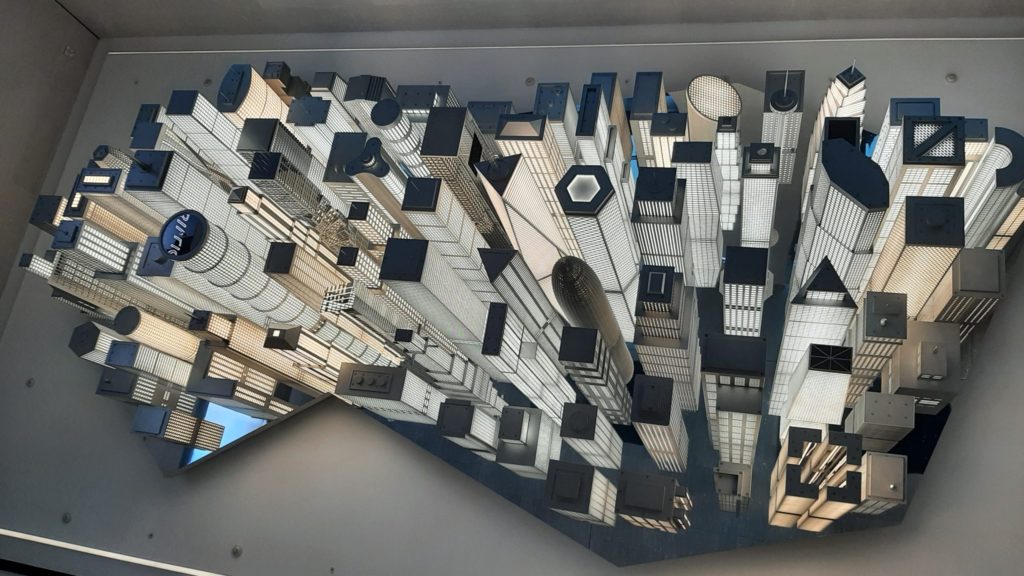 There are two public restrooms on the main level, but both were closed when we went in (one is in the food hall that is not yet open – the other is toward 9th Avenue on the 31st Street side). There are restrooms on the second floor as well.
Moynihan Train Hall is open 5 am to 1 am daily.