I love foreign grocery stores and all the better when they're in my backyard! After visiting Sojo Spa in Edgewater, we headed to Mitsuwa Marketplace. Unfortunately not everything was open, since it was 7:00 pm. I especially wanted to visit Kai Creamery to get some funky ice cream but they were closed. We still had fun looking around.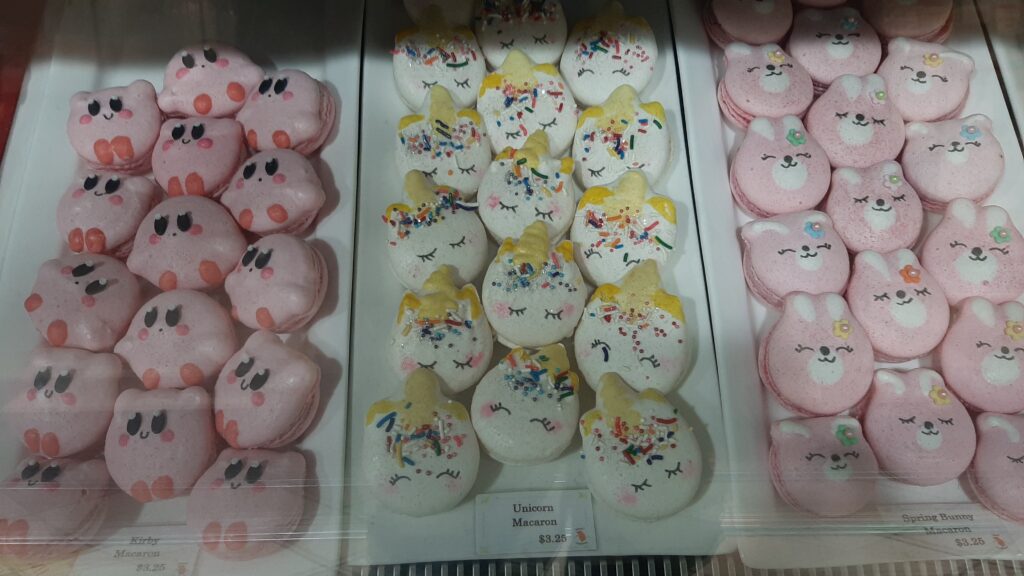 Mitsuwa with kids
Cafe KAI Sweets was also closed, but their adorable macarons were visible in the display cases.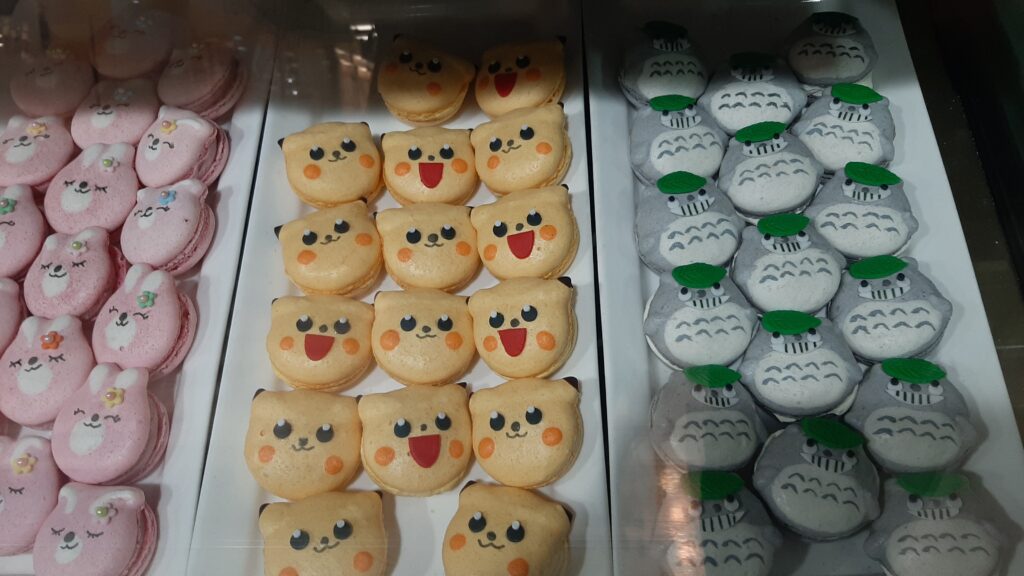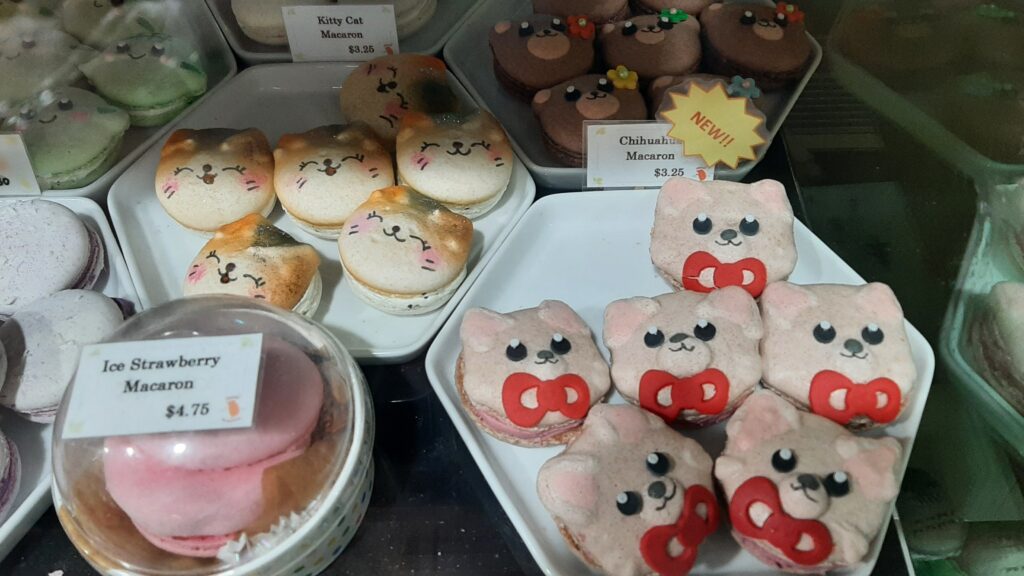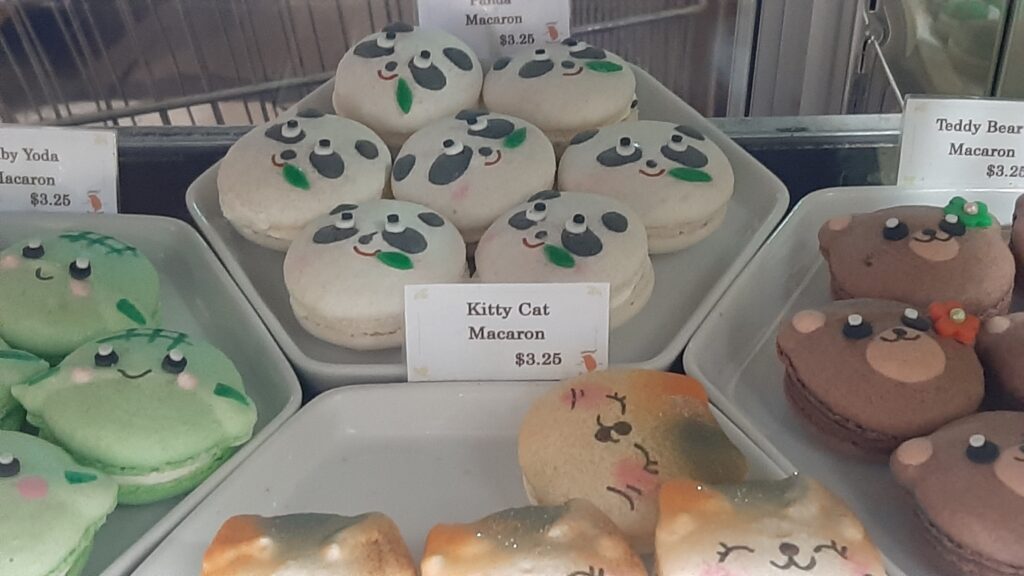 I was not very hungry, but had a great time looking at the food in the windows here. If going to Mitsuwa with kids, the models make it easier to choose what to get.
There is also a large grocery store in this marketplace, with prepared foods like sushi, as well as fruits, housewares and other groceries.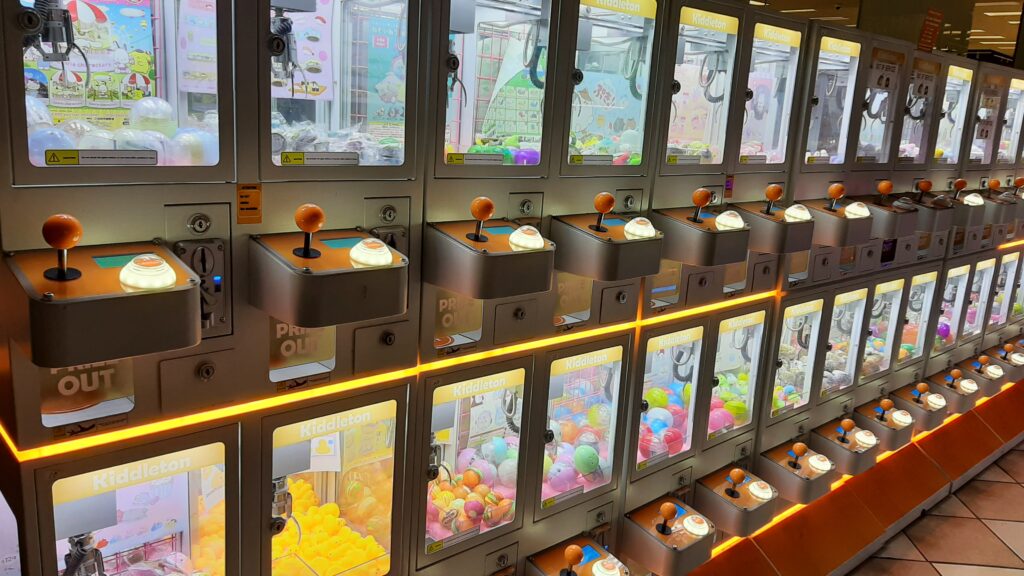 Toward the front of the marketplace, there were a ton of kid vending machines with grabber games and a few other types as well.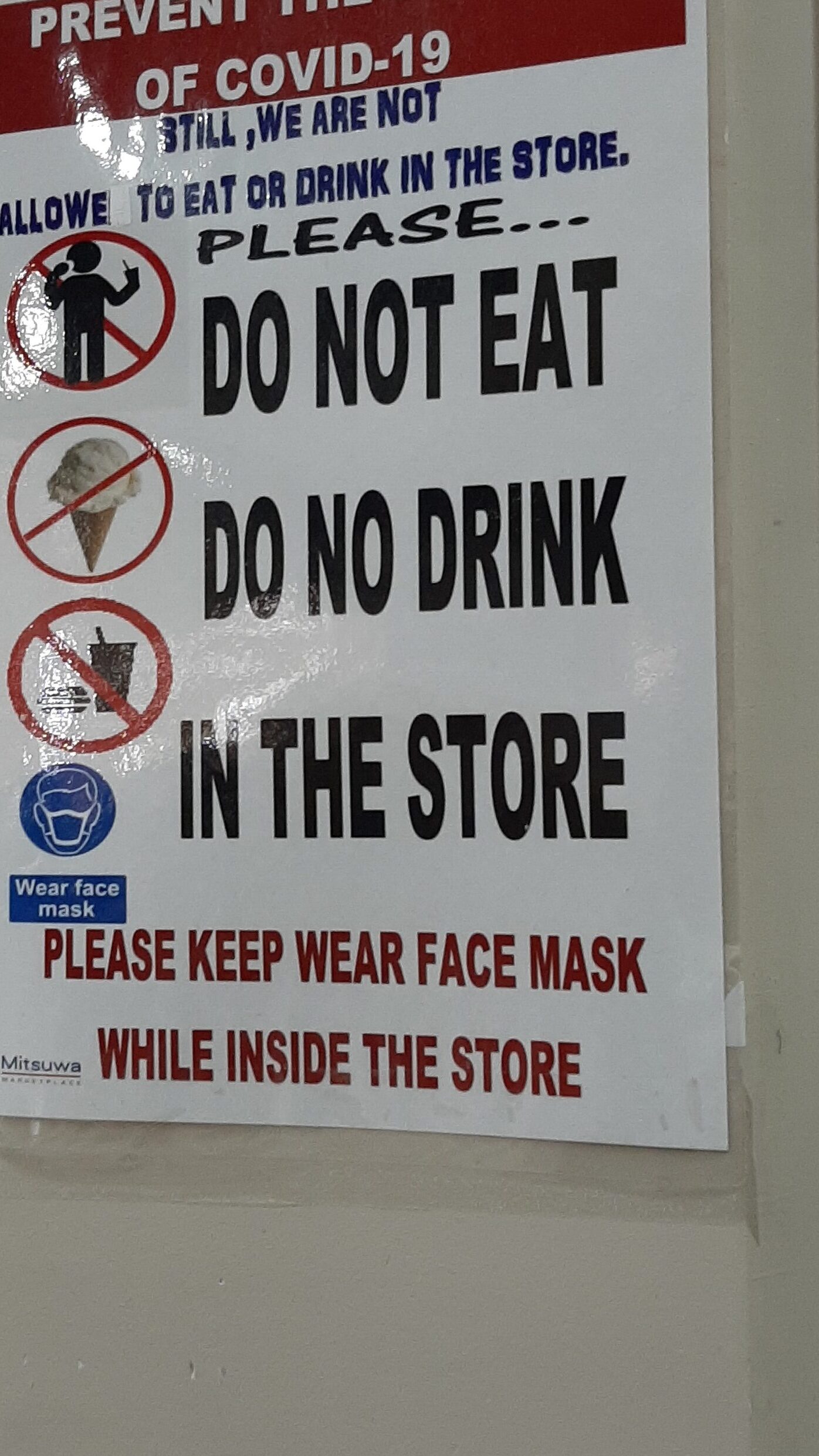 I look forward to going back to Mitsuwa with kids at some point. They'd have a blast there.