We visited some of the NYC holiday windows 2022 edition and we're excited to share them here.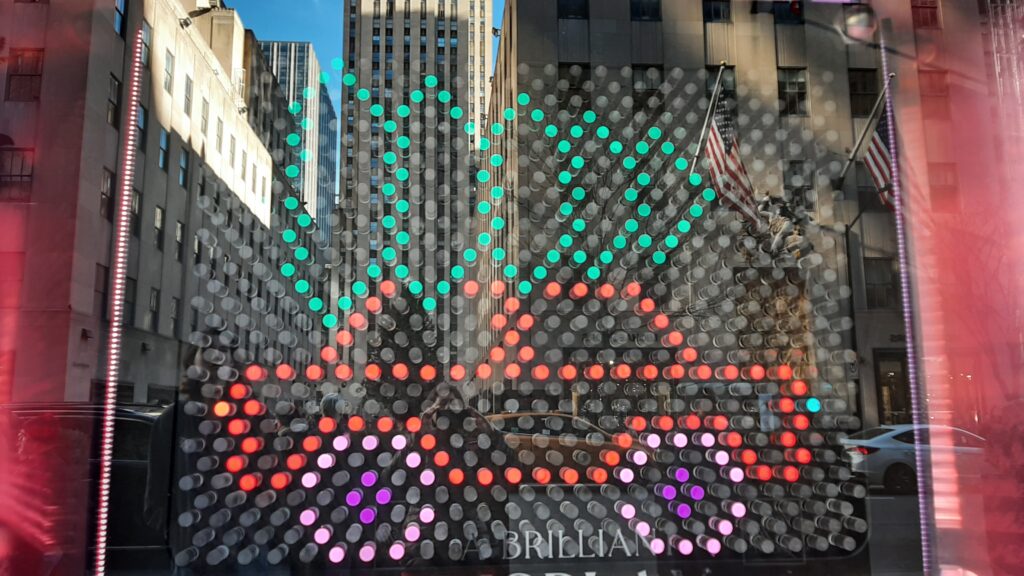 Saks Fifth Avenue featured a theme "Dreaming of Holiday Gaming" with retro games from years past. Those of us of a certain age will feel some nostalgia for the games and toys of our youth, like the Lite Brite.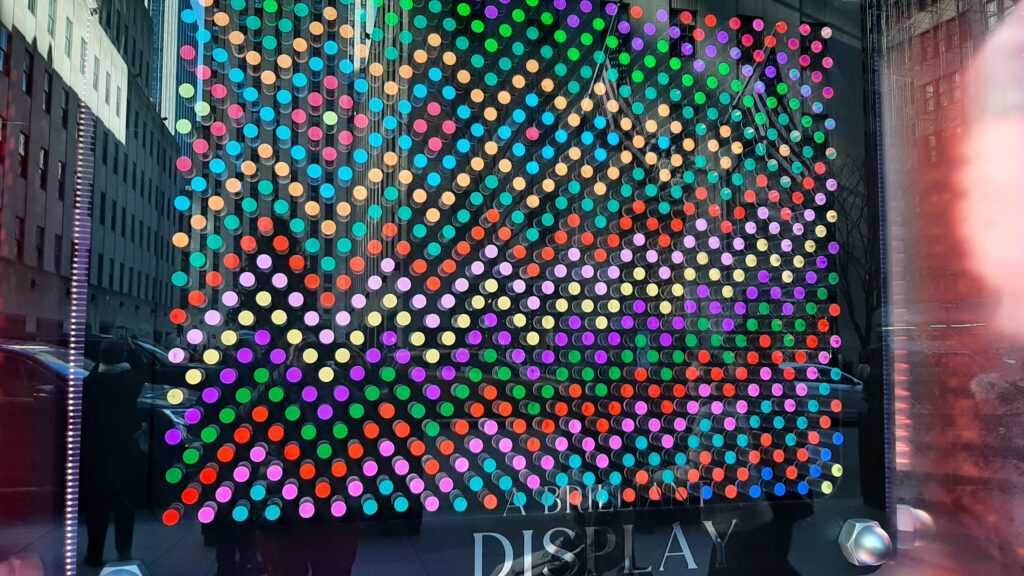 Another fun window was the View Master, below.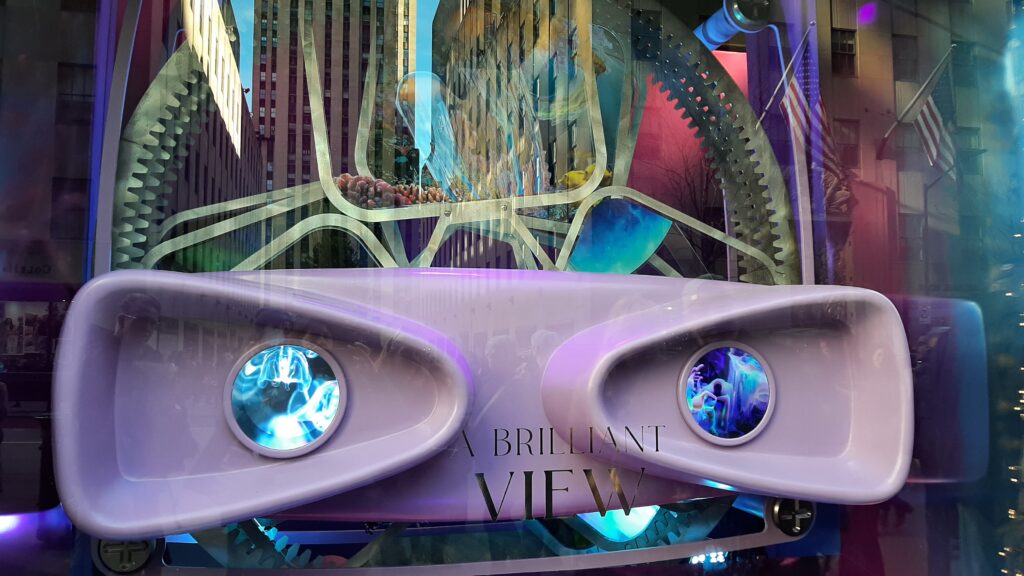 We don't typically check out the Louis Vuitton windows, but we were interested because of the LEGOs in them. Seemed like an odd combination, but it was fun to see the LEGO backgrounds and they built some trunks out of LEGOs as well.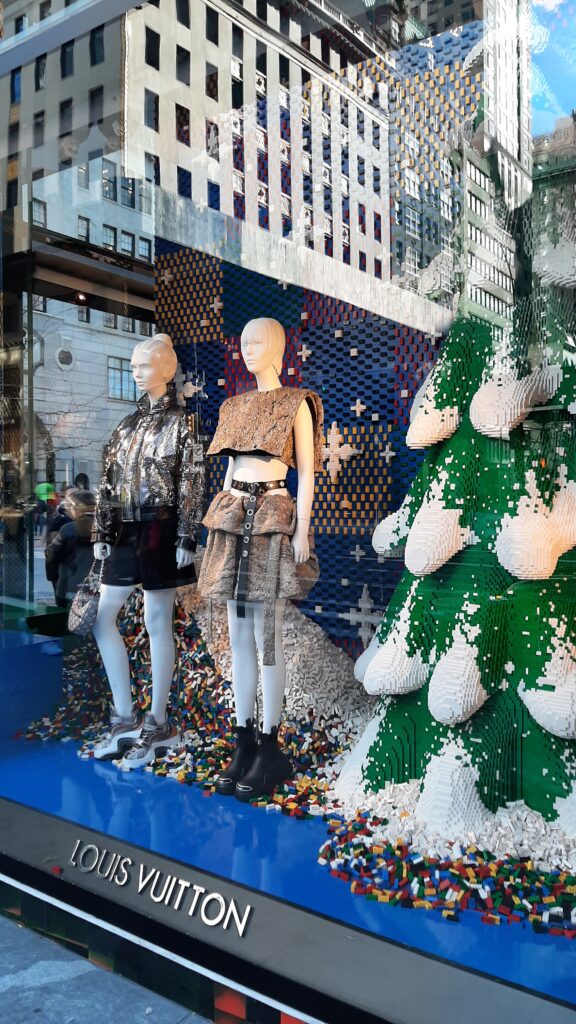 My favorite windows are always at Bergdorf Goodman. These did not disappoint.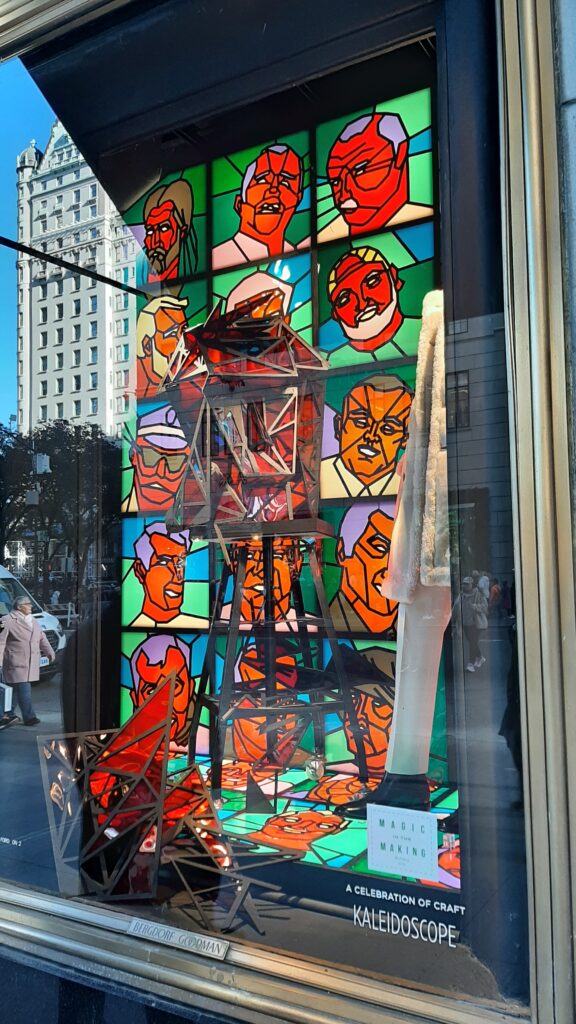 This year's Bergdorf Goodman NYC holiday windows' theme was Magic in the Making, celebrating craft. Each window featured a different type of craft. Above you can see stained glass, on the men's side of the street.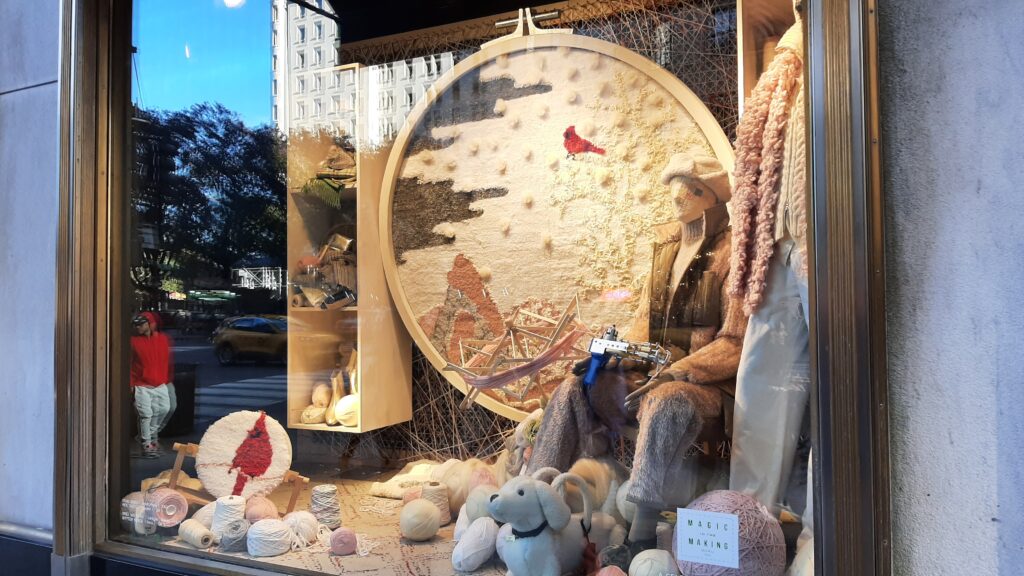 Also on the men's side was this display on yarn-based craft.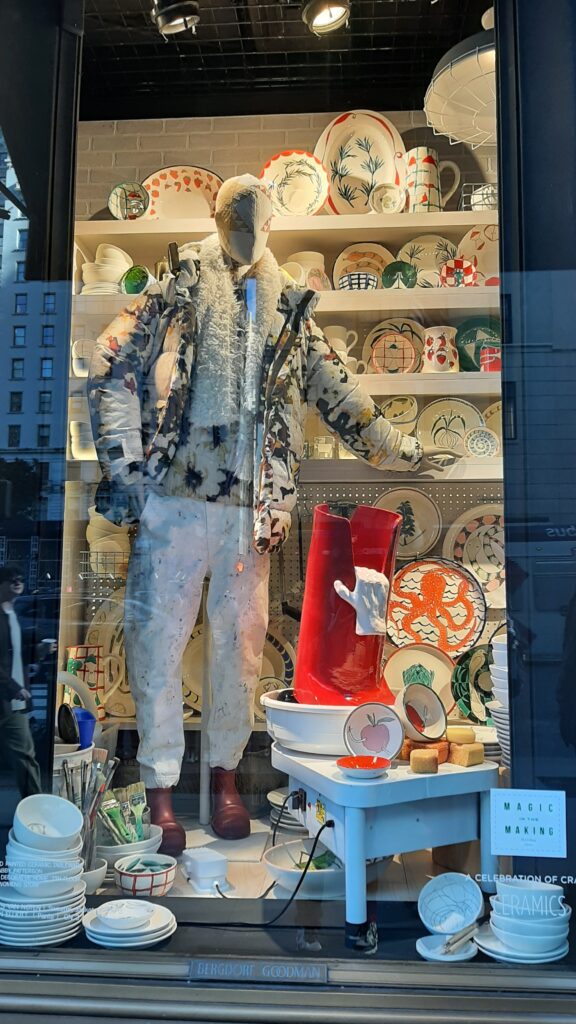 The last window on the men's side featured ceramics.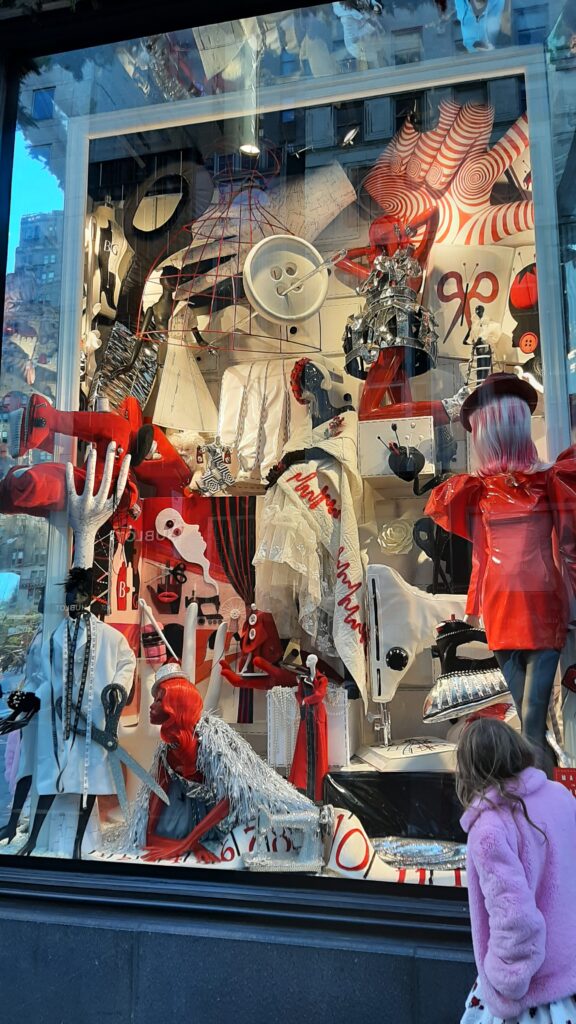 The window above featured clothing making.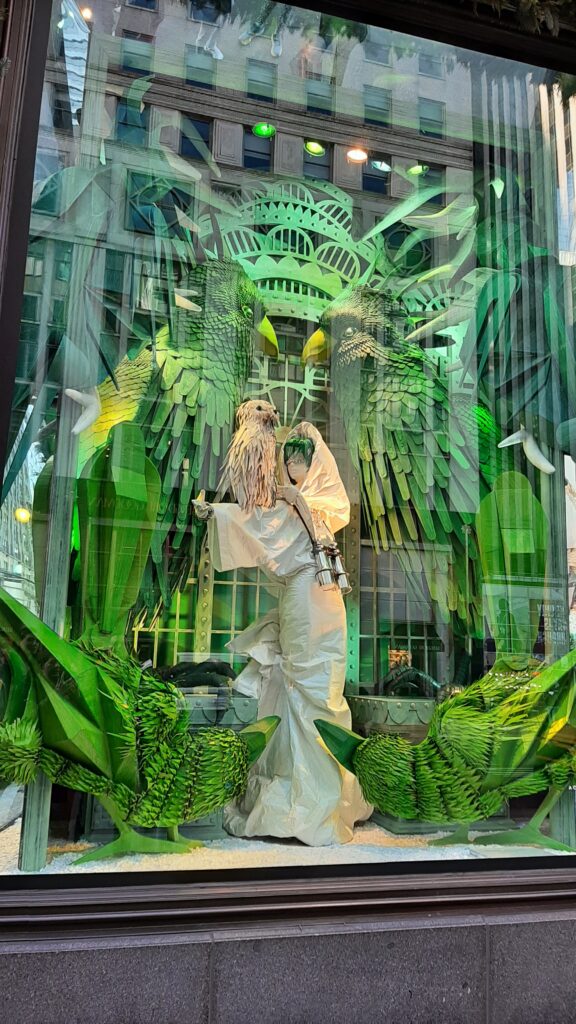 This window above featured paper mache.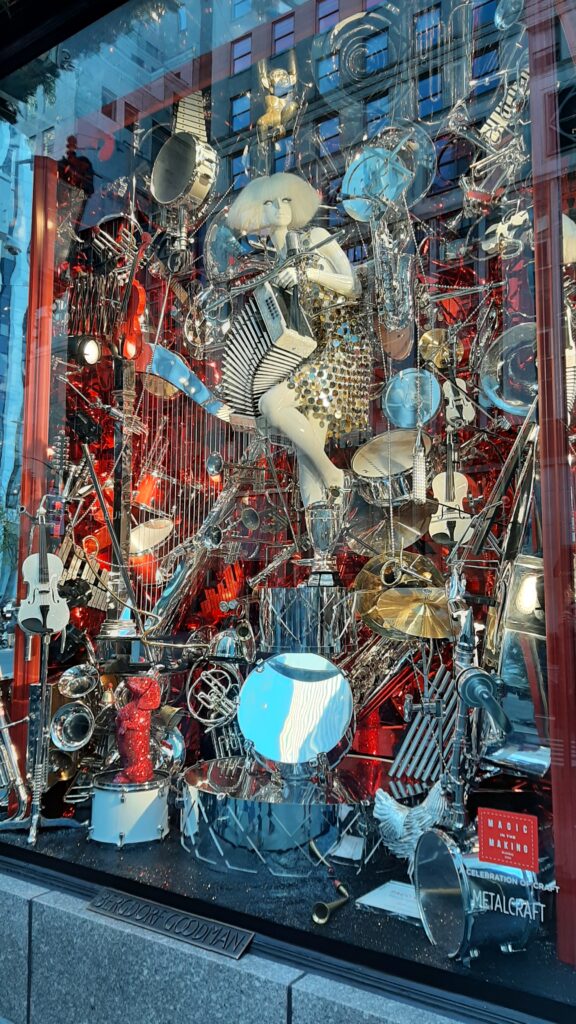 Though featuring metalcraft above, it was a stunning display of musical instruments.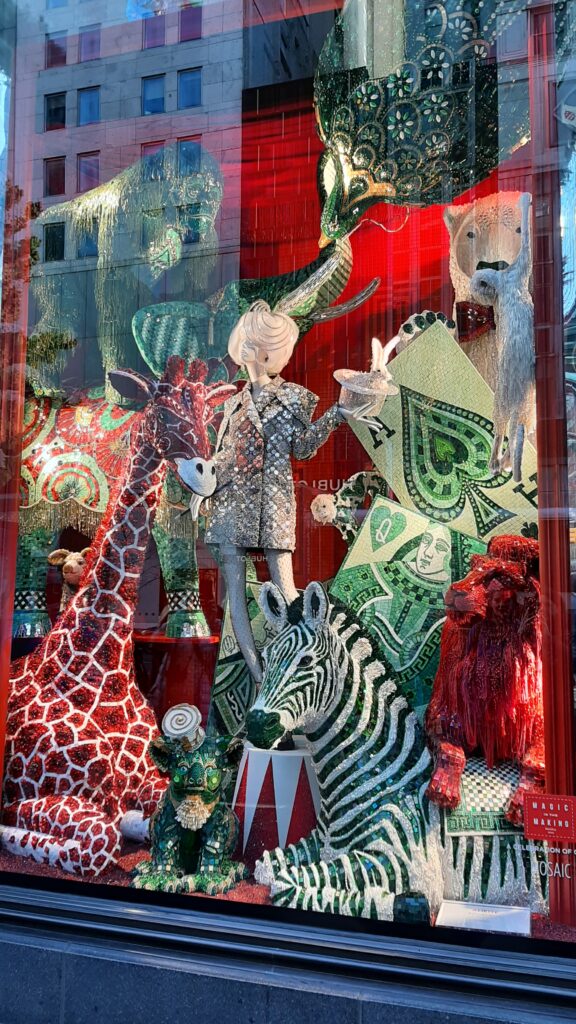 The window above featured mosaic work.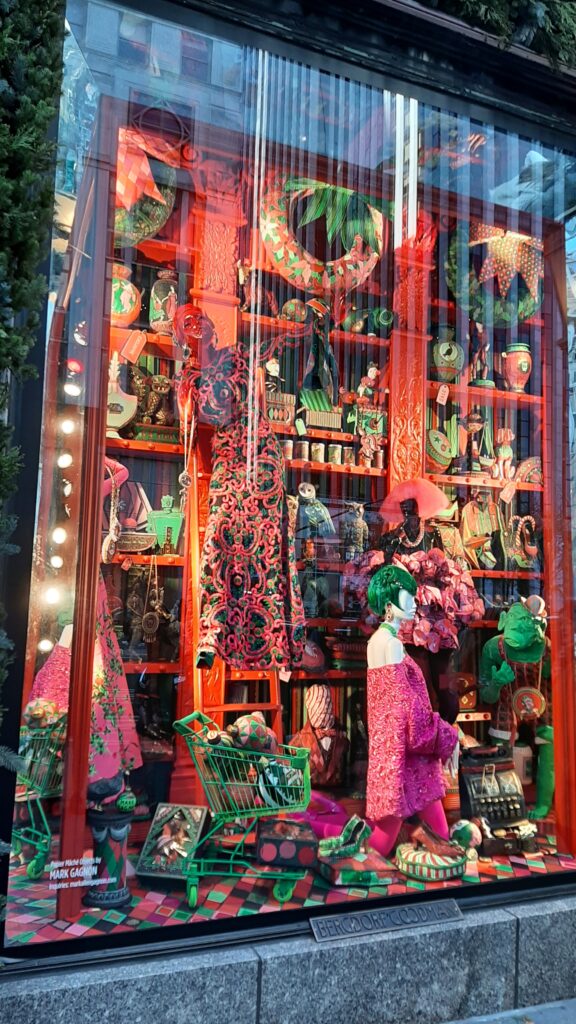 This window below featured clock making, all done with paper. It was exquisite.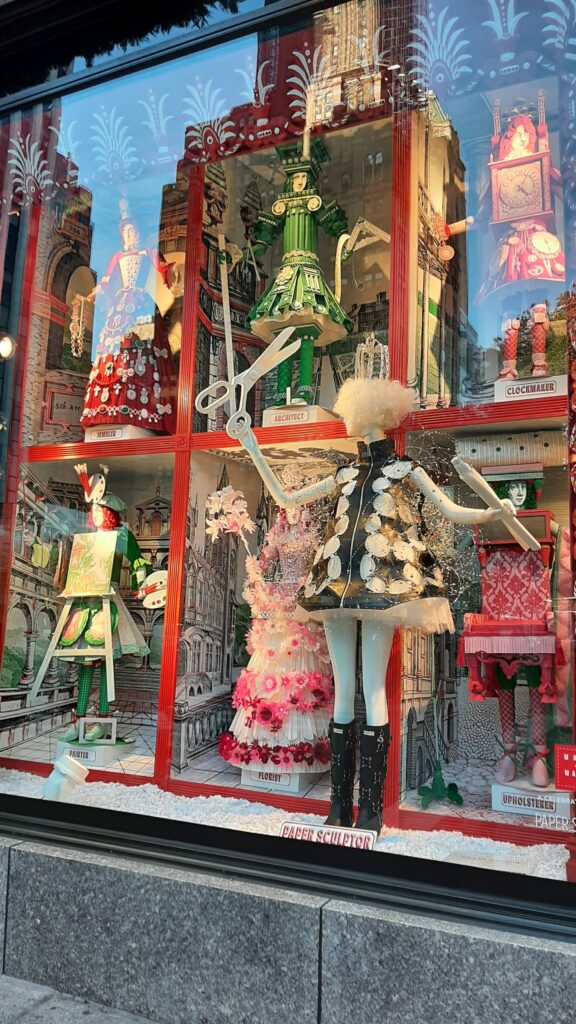 Above, the clock scene feature papercraft. Below, the scene unfolded like a pop-up book, for scrapbooking.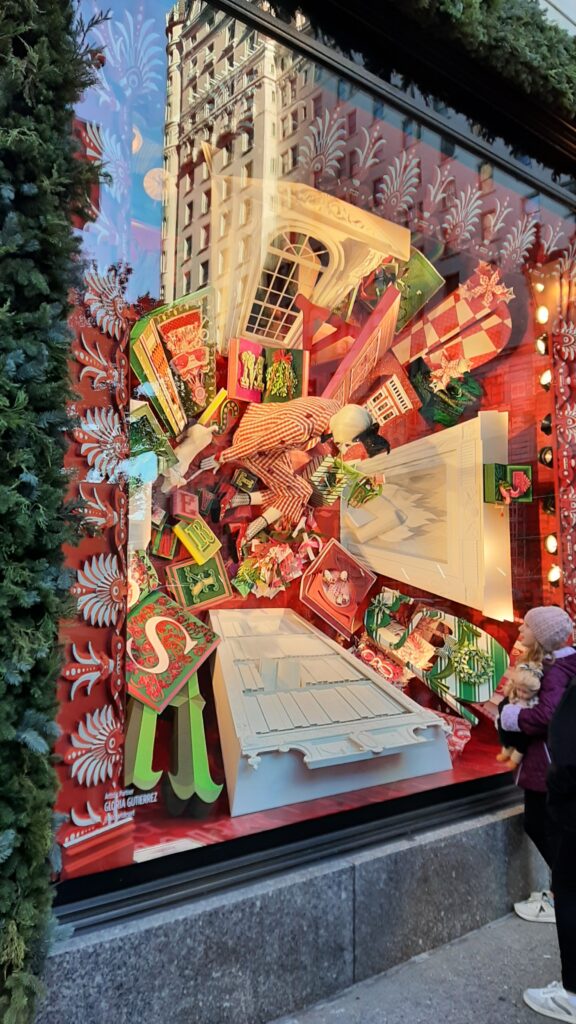 Read more about the making of these windows in the New York Times.