We visited the Whitney Biennial shortly after it opened. It will be there through September 5, so there is time to go! Should you go to the Whitney Biennial with kids?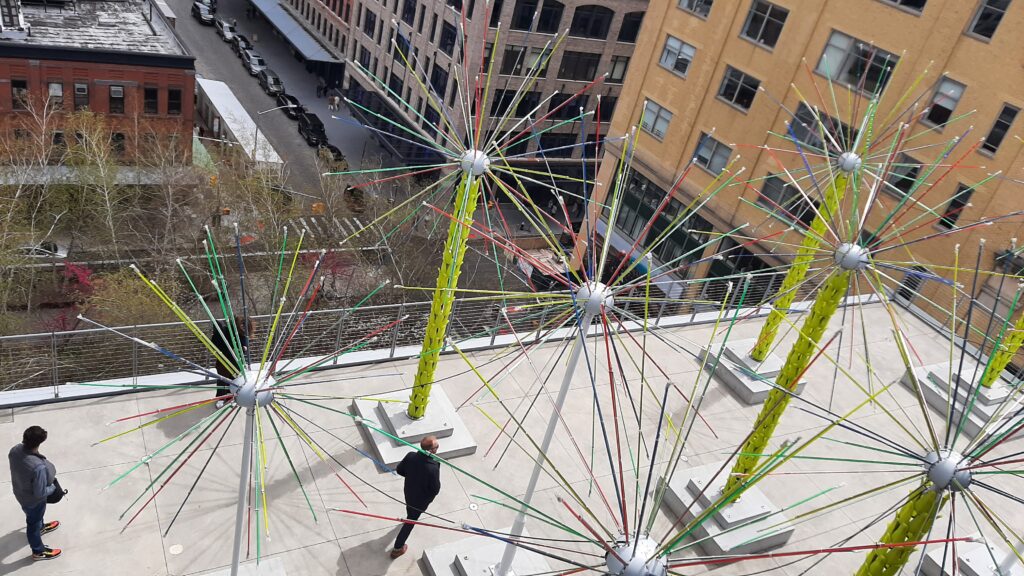 Definitely take the kids to the Whitney Biennial. They won't understand everything. Well, I didn't understand everything! But there's a lot to see and think about and plenty that will interest the kids.
From the Whitney about the installation above: "Alia Farid fabricated this installation of artificial palm trees specifically for this terrace. Farid, who is from Kuwait and Puerto Rico, makes work that explores "the complex and fragmented histories of the places (she is) from…The installation is part of a group of works that probe how nature and landscapes are weaponized, harnessed, and destroyed by governments and extractive industries." 
From the Whitney: "Jonathan Berger's An Introduction to Nameless Love explores profoundly transformative experiences of non-romantic love. The full work consists of six text-based sculptures…The texts emerged from dialogue between Berger and these subjects that sometimes took place over years. The final distilled texts were generated collaboratively by Berger, the individual subjects, and a guest editor of specific significance to each story, including journalist Esther Kaplan and radio and podcast producer Erica Heilman…Inspired by historical forms of embodied language such as illuminated manuscripts, Berger created a font with designer Julian Bittiner, which he then used to cut letters from tin. A team of associates hammered and soldered each letter by hand to make the final sculptures. "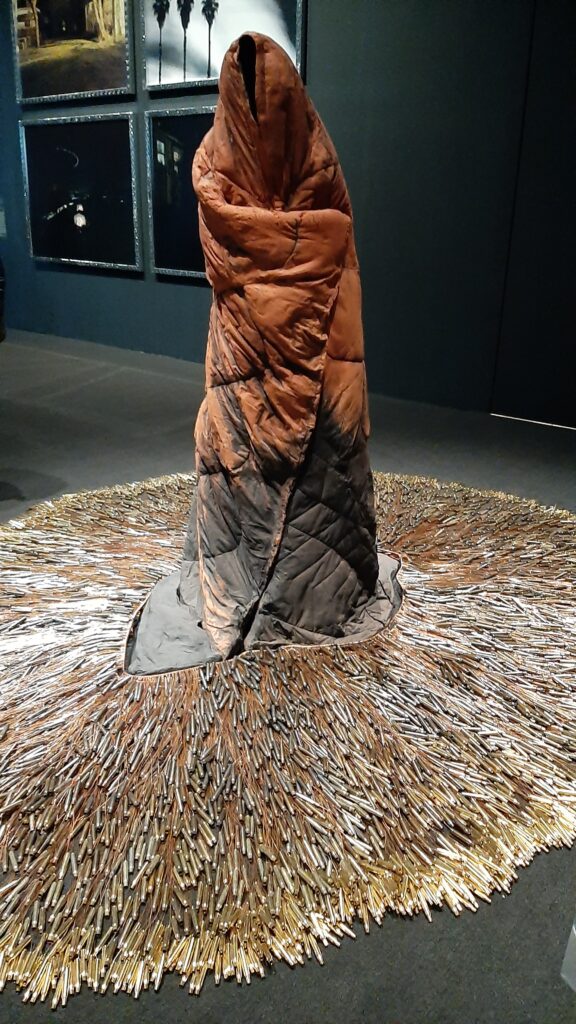 From the Whitney: "To make the figure in this sculpture, a sleeping bag was draped to suggest the contours of a human body and then cast in clay. The thousands of empty bullet casings that surround the ceramic form become a protective barrier. "In some way," Belmore has said, "the work carries an emptiness. But at the same time, because it's a standing figure, I'm hoping that the work contains some positive aspects of this idea that we need to try to deal with violence." The title of the work, iskhode, means "fire" in Anishinaabemowin."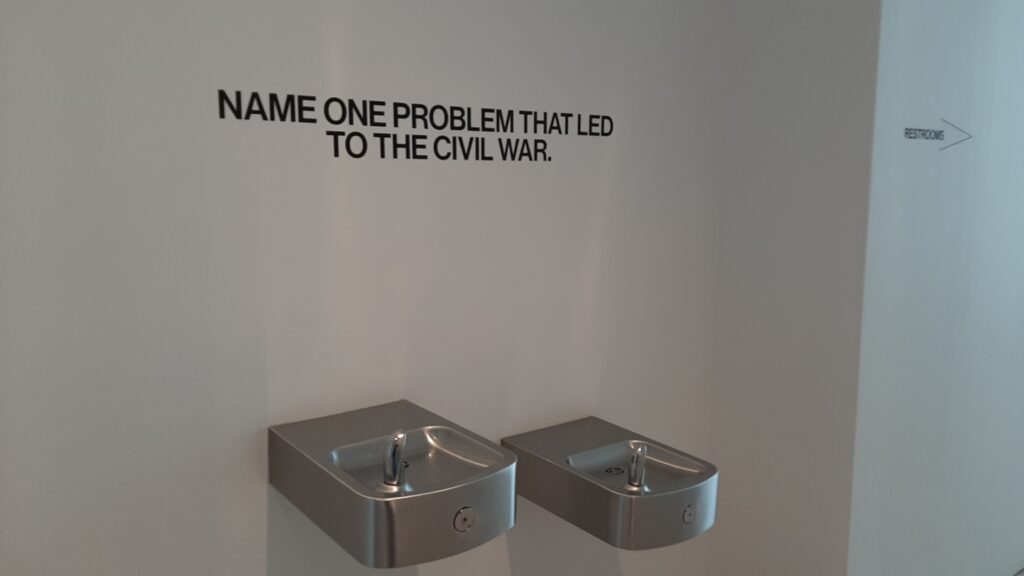 From the Whitney: "For the 2022 Whitney Biennial, Rayyane Tabet has populated the Whitney with questions from the U.S. naturalization test. The project, 100 Civics Questions, comprises physical interventions in the Museum's building, as well as questions that populate at random beneath the main navigation menu on whitney.org and are disseminated through the Museum's social media channels. A corollary four-channel video, Learning English, draws from the list of one hundred words included in the exam study materials. Together, these works form a larger project entitled Becoming American.
I realized that if these questions and phrases were taken out of context and disseminated throughout the space of the museum and across the website, they could be read like concrete poetry or open-ended, contradictory, and often hermetic questions."
Side note: this is a great way to engage the kids. Look for the phrases throughout the museum. I had fun finding them myself, on staircases, windows, random walls, etc. Sometimes they blend into the other museum descriptions, so you have to pay attention.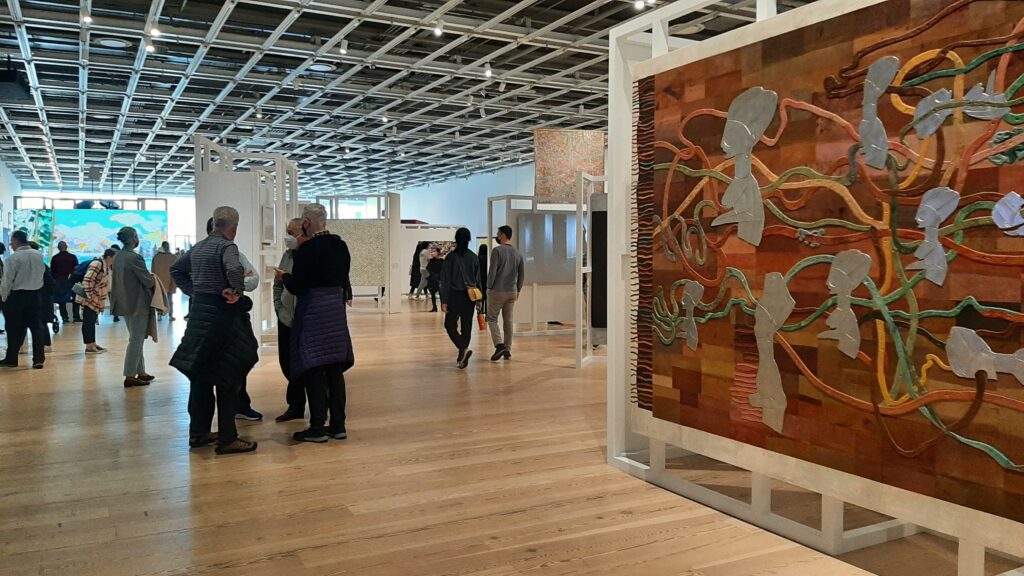 From the Whitney: "Ellen Gallagher develops her work as an archaeologist might, through a multi-part, simultaneous mode of embedding and extracting history and matter. The surface of her paintings, interwoven with stained penmanship paper that has become a kind of carrier for pigment, alongside other materials, evokes unsteady movement, unreliability, impossible alignments, the overlooked, and abstraction as a means of escape and possibility. The suggestion of water has deep historical resonances, from the violence of slavery and the slave trade to environmental catastrophe."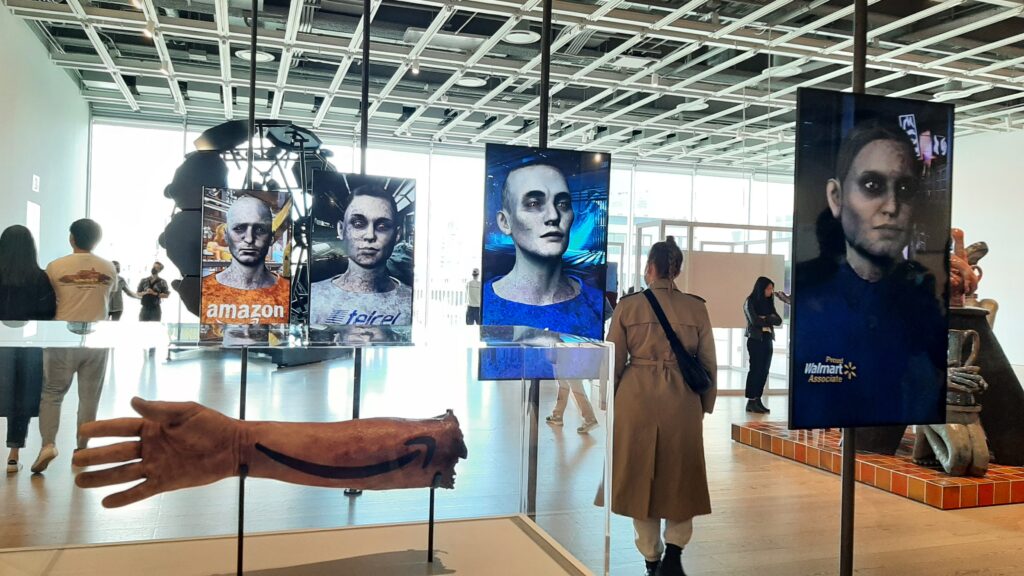 From the Whitney: "Andrew Roberts embraces the zombie as an allegorical figure and as a stand-in for the artist, who situates himself "as a Latino and queer person confronted by a crossfire geopolitical war where bodies and identities similar to mine are treated as disposable."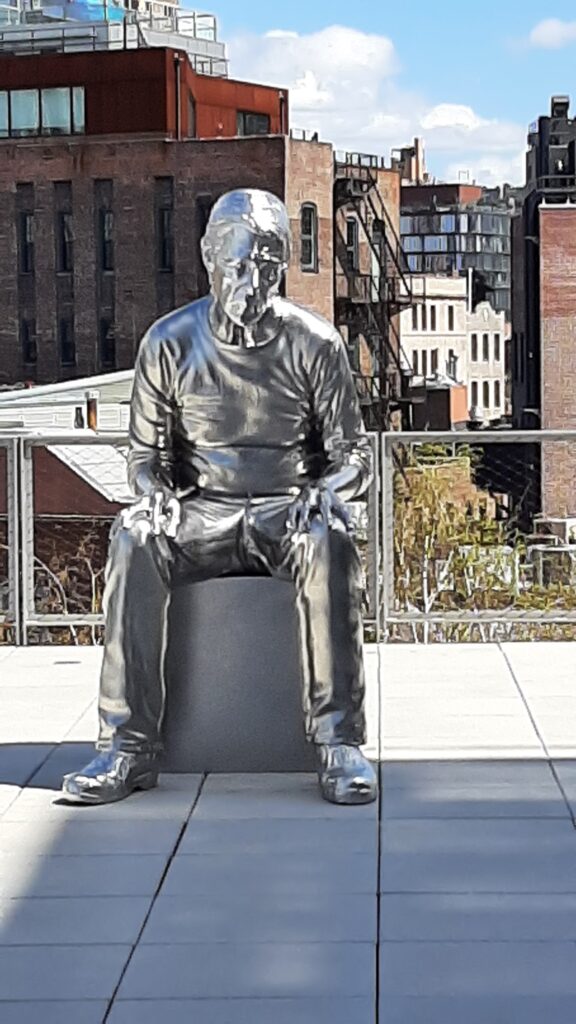 Here is the curator's statement about the Biennial, titled "Quiet as it's Kept."
"Since the start of the pandemic, time has expanded, contracted, suspended, and blurred—often in dizzying succession. We began planning this Biennial in late 2019: before Covid and its reeling effects, before the uprisings demanding racial justice, before the widespread questioning of institutions and their structures, before the 2020 presidential election. Although underlying conditions are not new, their overlap, their intensity, and their sheer ubiquity created a context in which past, present, and future folded into one another. We organized this Biennial to reflect these precarious and improvised times. Many artists' contributions are dynamic, taking different forms during the course of the exhibition. Artworks change, walls move, and performances animate the galleries and surrounding objects. The spaces of the Biennial contrast significantly, acknowledging the acute polarity of our society. One floor is a labyrinth, a dark space of containment; another is a clearing, open and light-filled."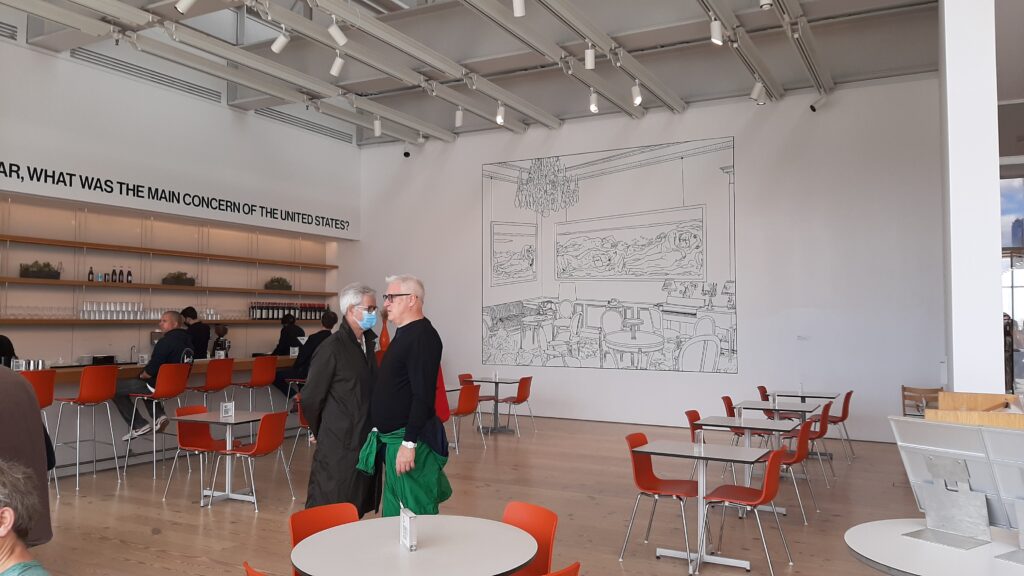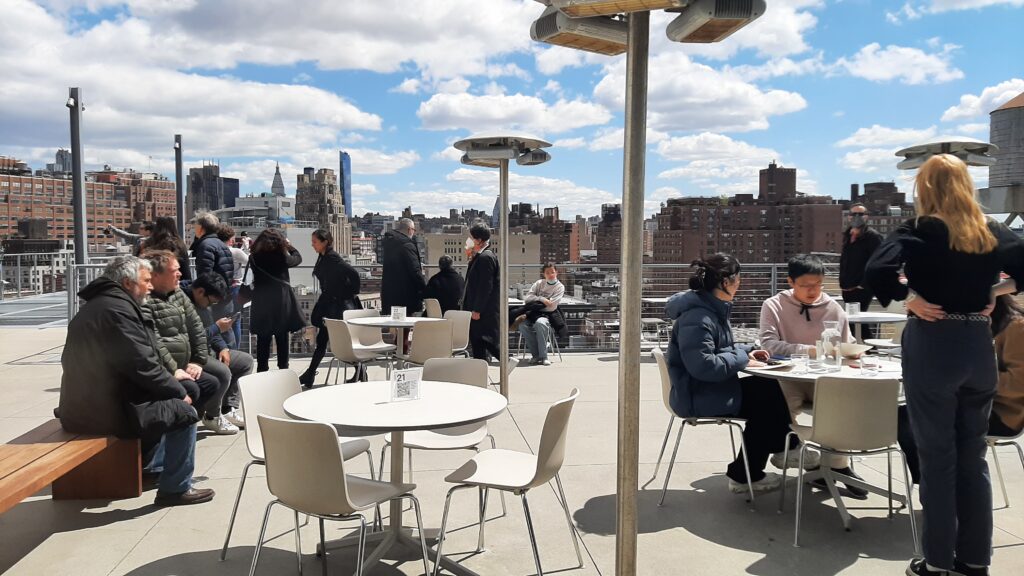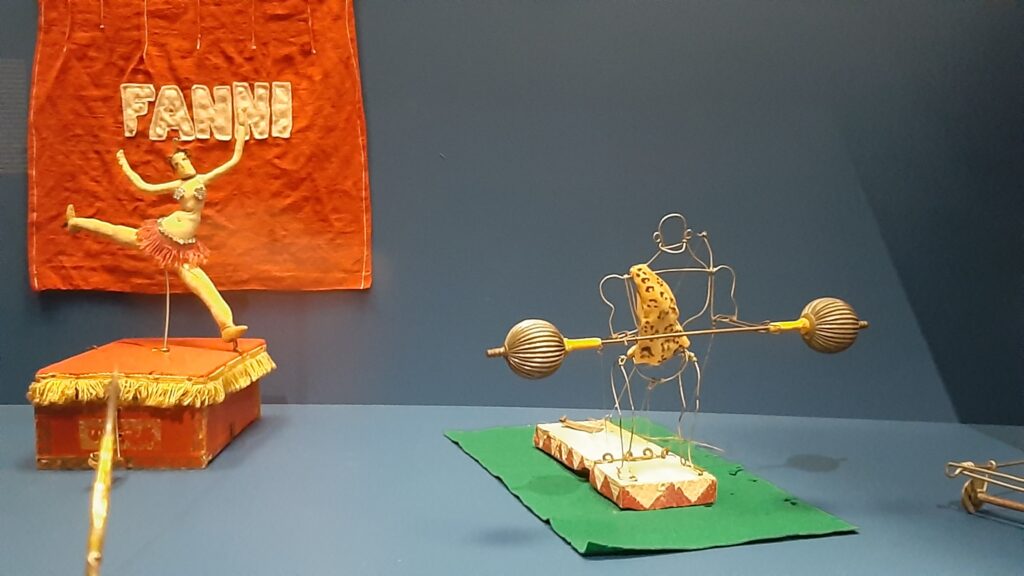 Ways to experience the Whitney Biennial with kids
Audio guides – you can listen from home or listen while you're there.
100 Questions – do a scavenger hunt looking for all 100 questions throughout the museum.
Plan around an event: There's a daily event, whether the building of Sutter's Mill, a tour or member events.
A note about membership. I became a Whitney member before getting tickets for a group of us to see the show. The membership part of the website does not say how many discounted guest tickets a member can get with membership. I did not realize there would be a limit. Only after I got my membership I saw that when you go on the website to buy guest tickets, you're limited to two (because that information is not accessible without your membership number). I immediately tried contacting the Whitney about this and no one answered my phone call – the message for membership and the main line said they were busy with the Biennial and I should email. They never responded to my tweet and it took two weeks for a response to my two emails. When they answered, they were very nice about it, but that did not help when I was trying to figure out what to do for a visit two weeks prior.
In any case, I was able to go in multiple times to buy guest tickets in groups of 2 from the website – it just took time to do that. They told me during the phone call that the membership desk (in person) could have helped me buy more tickets. However since tickets are timed (and we were going on Easter Sunday), and I did not know the membership desk would do this, I had to figure it out myself. The membership desk did allow us to change our ticket time that day, something they would not have done had I not been a member.
Have you been to the Biennial? What were your favorite pieces and why? What did you think of the exhibit? What did your kids like about it?