I've seen the ads for Holland Ridge Farms, and finally went – on opening day. What a glorious place! What's it like to go to Holland Ridge Tulip Farm with kids? Here's the scoop.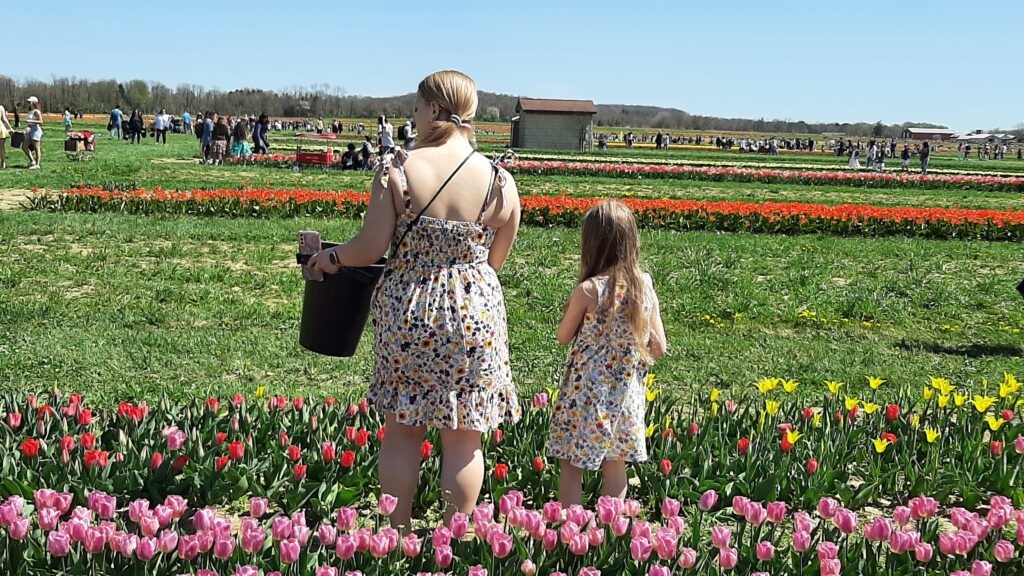 The tulip farm opened on April 15 this year. The opening depends on nature, so you can only plan so far ahead. Fortunately it was a sunny day (a bit breezy and cool, but sunny), especially since the tickets are not refundable. You need timed tickets and they give you a block of 4 hours, asking you to arrive at the starting time.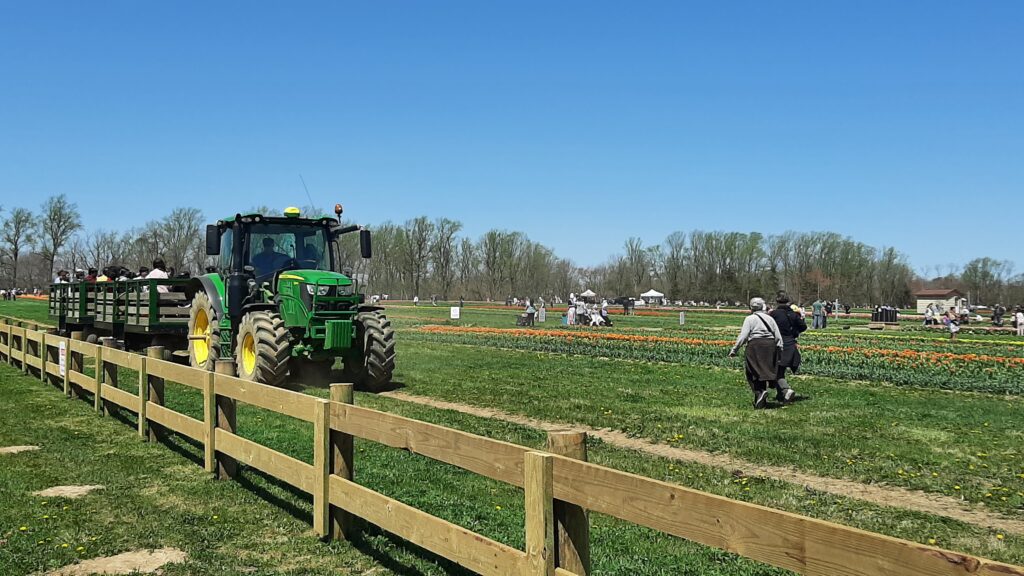 They have some free activities, including the tractor ride that takes you around the very large field. You can get on and off. We planned to get the tractor later in our visit, but ended up not going on. There was a big line to get on and they have several tractors going at once. But we ran out of time (we had plans, so we had to leave at a certain time).
After you enter the field area, you'll see buckets at the end of some of the rows. You can use a bucket to hold the flowers you pick. They have signs showing how to pick the tulips, but it's harder than it looks. In the future, we might bring some sheers with us to cut them off instead.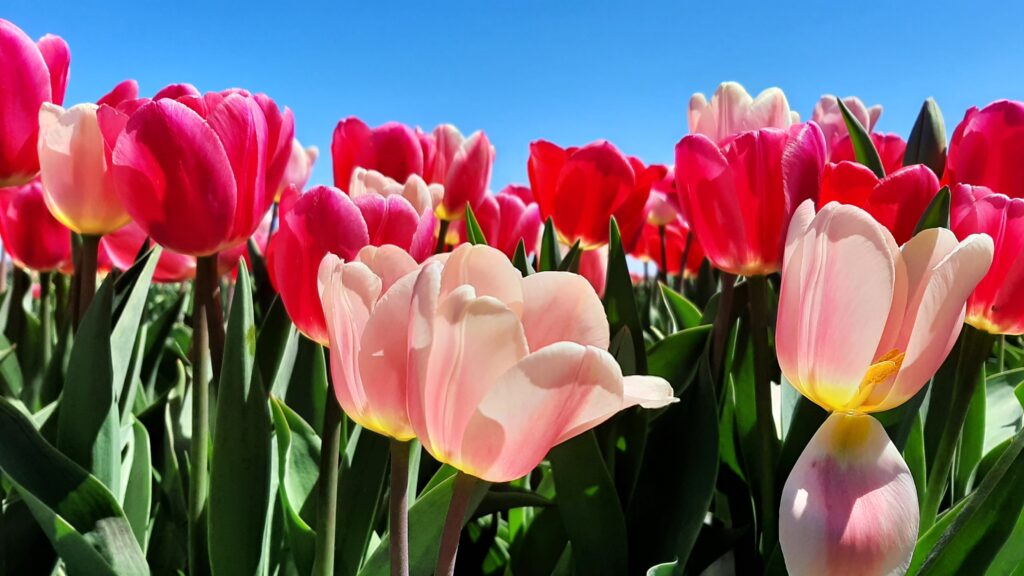 The rows are spaced out, so there's plenty of room to walk between them. The row below wasn't fully in bloom on opening day, but I saw on Facebook that the fields are now in full bloom. We still saw plenty of the 8 million tulips that were there. The fields were huge (300 acres) and very spread out.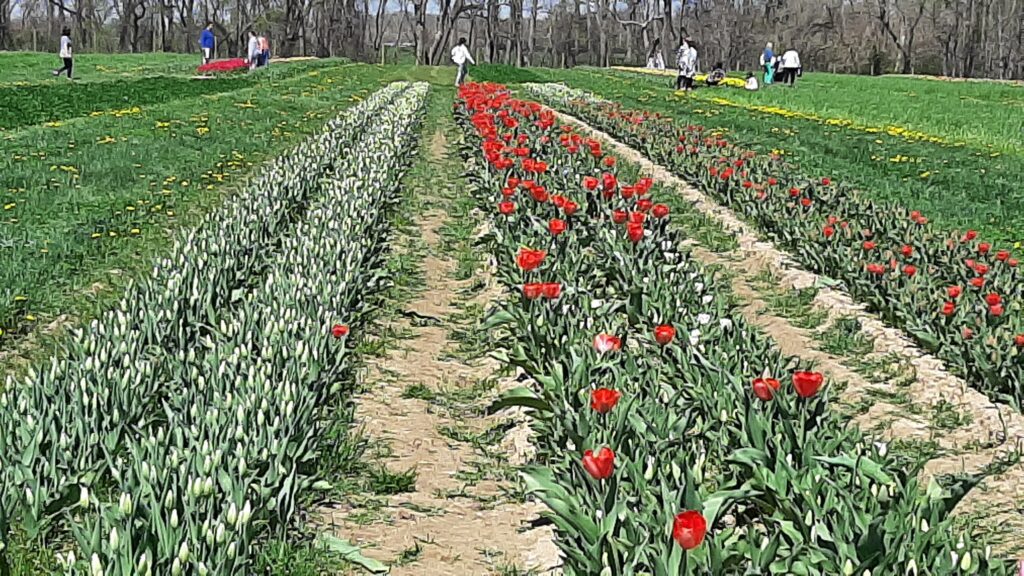 According to the Holland Farm website, they have the biggest U-pick tulip farm in the country. The family has been in the business for more than a century, with the great grandfather being a bulb grower and seller in the Netherlands. The Cream Ridge site where the U-pick farm is, was purchased by the family in 2018. They also sell their tulips wholesale across the country, grown in greenhouses in Monroe Township.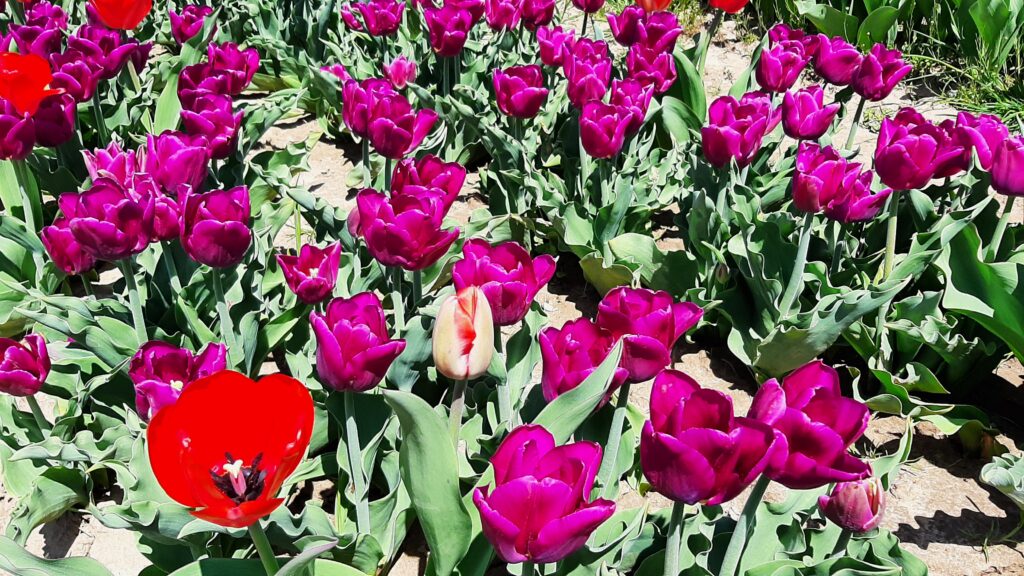 What to see at Holland Ridge Tulip Farm with kids
We spent three hours at the tulip farm and easily could have stayed another hour or two – we didn't make it very far back into the fields. We missed the feeding zoo, the horse rides, the Dutch dike display with sailboats and some of the photo props. We also missed the bigger food area and barns. We did get pictures on the stationary tandem bicycle, in the giant yellow wooden shoe, and at one of the Instagram frames.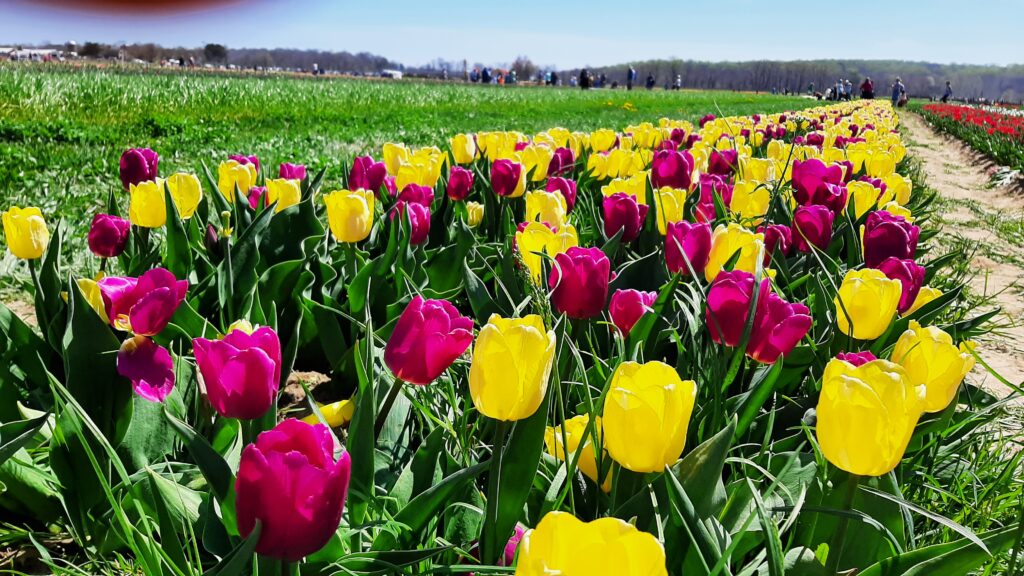 Bring a picnic and eat at one of their many picnic tables. Or get food from the food trucks. You can see the food truck list for Holland Tulip Farms here. I recommend bringing water and snacks, though they are available for purchase. Given how large the property is, it's helpful to have them handy in case you're too far away. They also have garbage cans scattered throughout the property.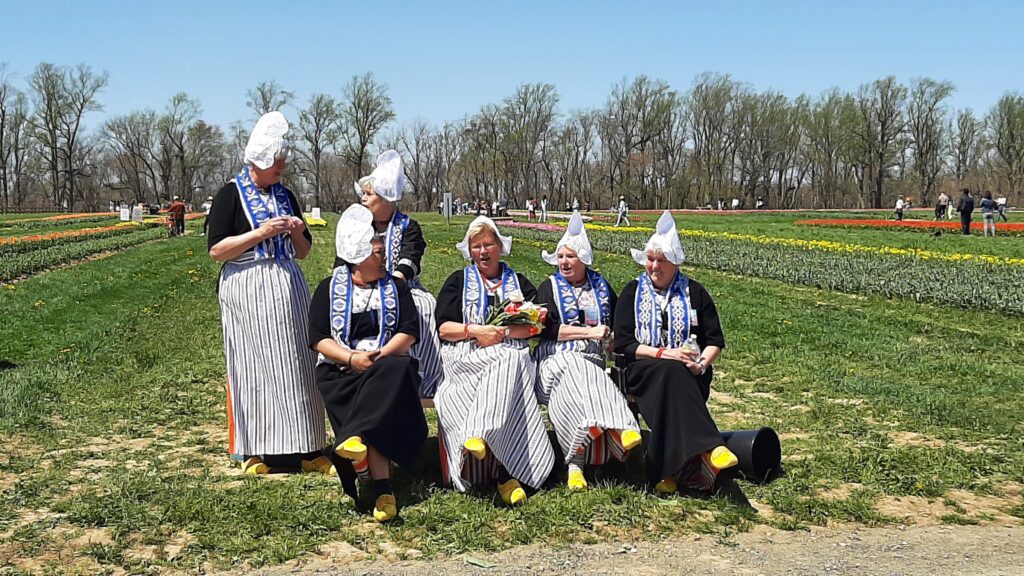 These ladies in traditional Dutch costumes. were singing some songs in the tulip field. They would have had a more captive audience if they sang by the line where we were checking out!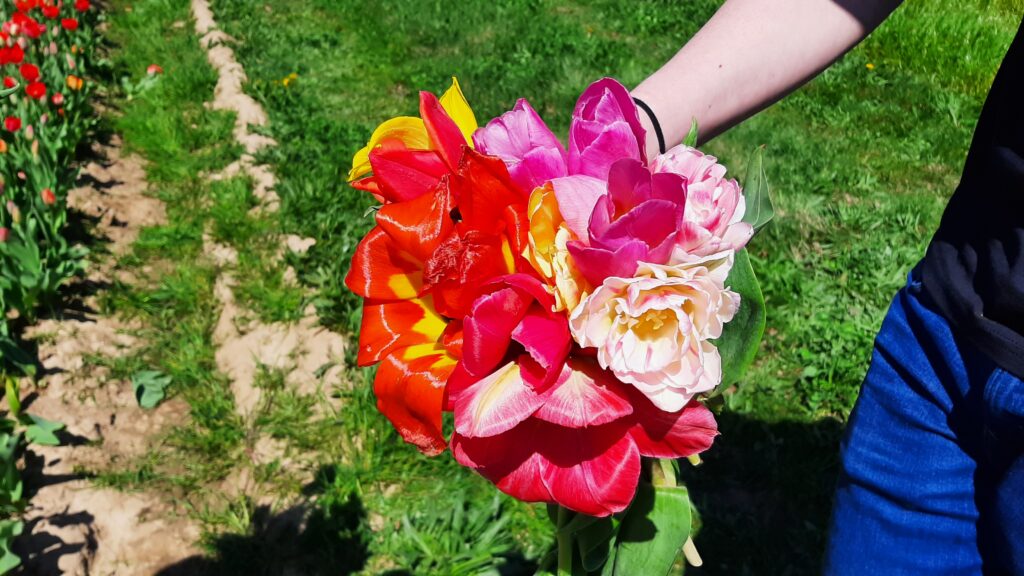 We saw a lot of tulips that were picked and abandoned in the fields. I made a big bouquet (bigger than above) – it grew as we walked!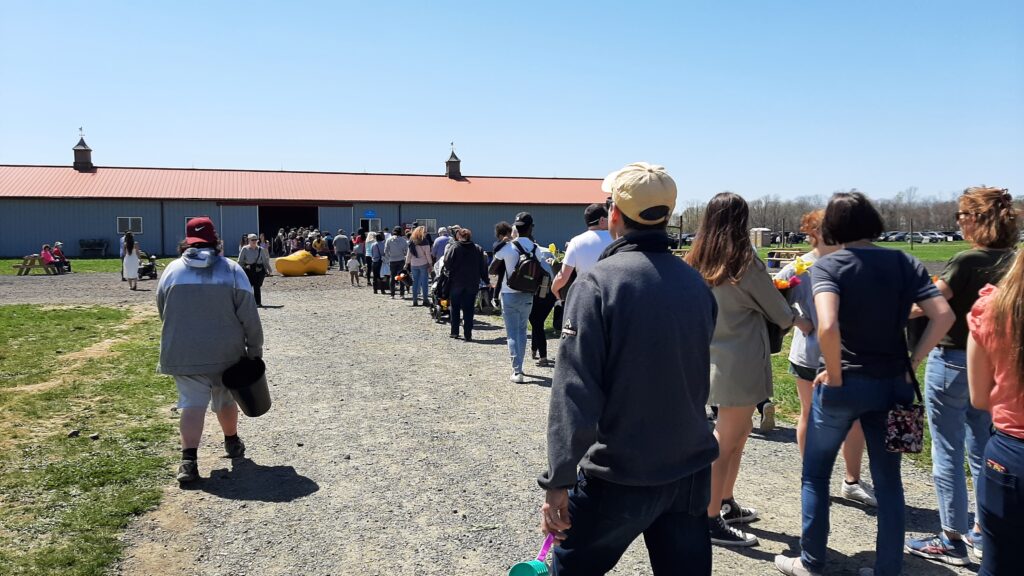 Make sure to leave enough time for checking out. This line is pretty long, but it does move. There are a bunch of women inside counting tulips and taking the money for them. There's another exit on the right of this picture, but with fewer employees helping with check-out.
You'll see signs for buying tulip bulbs, but we didn't see any inside. You can order them online as a "surprise box." It's $19.99 for 50 bulbs, with free shipping. They ship in the fall.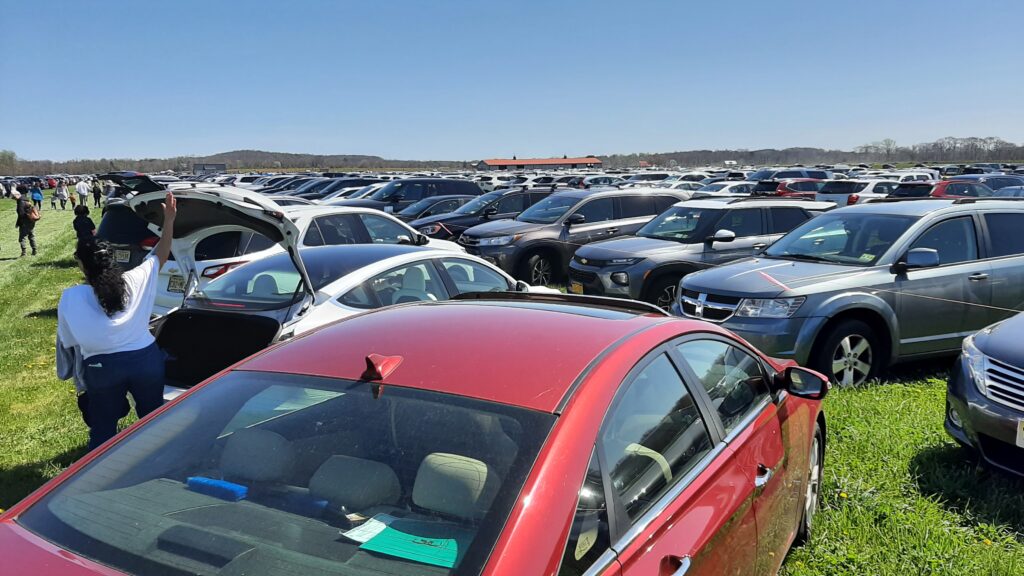 Getting into the property was quite an ordeal, though it was smooth. It was like going to a giant corn maze, with cops, traffic attendants and signs. They ask you to come at the top of the hour, when your time starts. They move cars through different sections, depending on the time. They have numbers on the posts, so remember your aisle number for when you're done! They all look the same.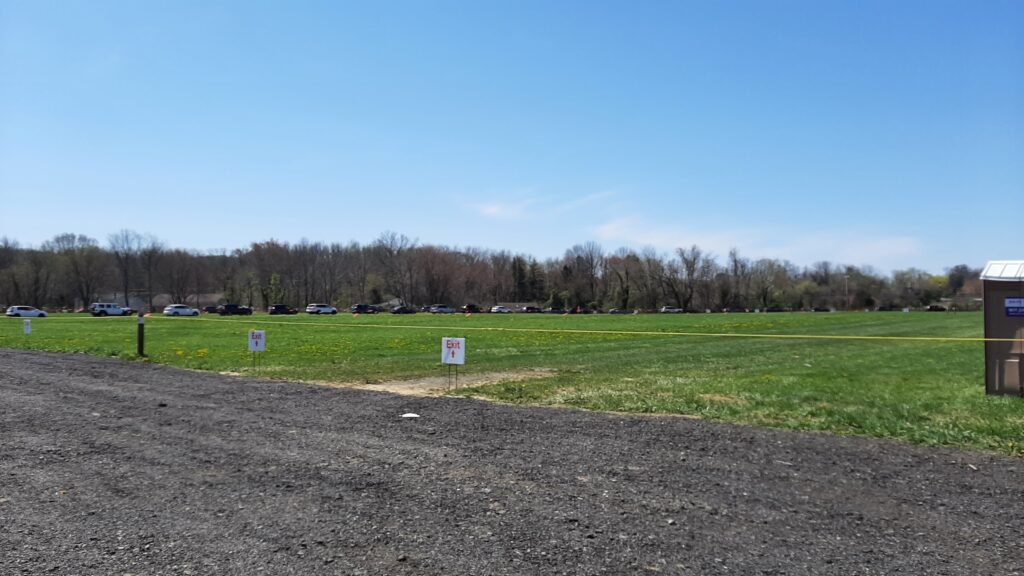 They have plenty of porta potties in the parking area, and some scattered throughout the property too.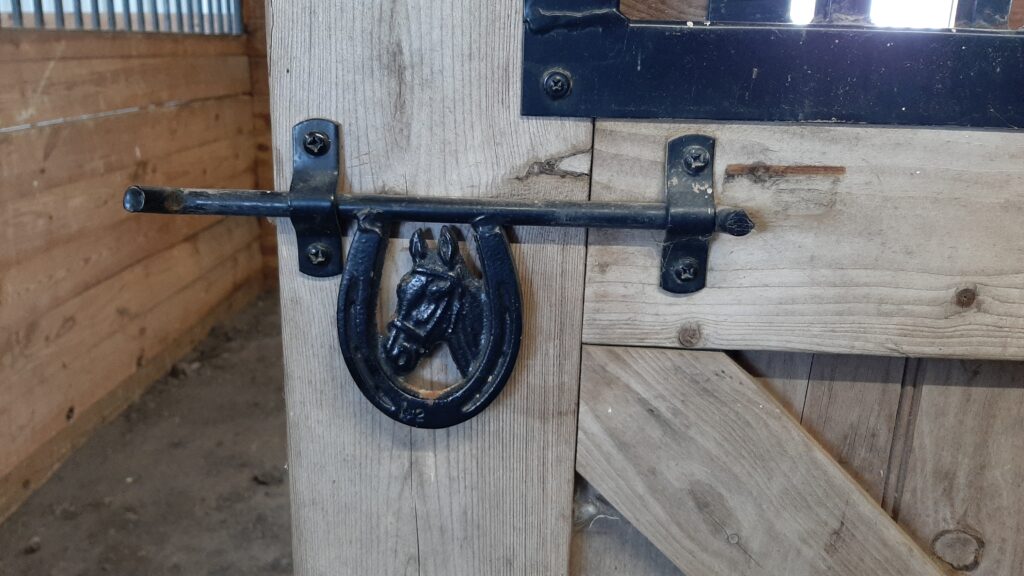 Tulips are $1 a stem. They were looking a little sad when we got them to the check-out area, and in the bag. But they perked up at home in the vases. We poured some water into the bags so the stems were in water for the ride home.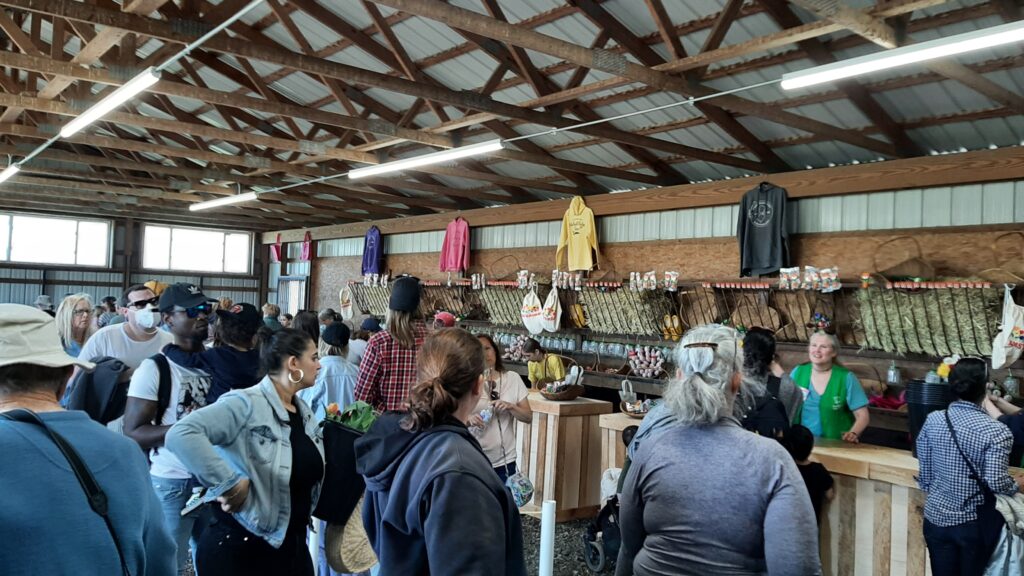 If you go to Holland Ridge Tulip Farm with kids
Holland Ridge Farms Tickets: Ticket dates depend on the flowers. For 2022, they are selling tickets at least through Sunday, May 1. There are no refunds or exchanges.
Cost: Tickets are $13 a person ages 3 and up. Each tulip you purchase is $1. Please don't pick and then abandon the tulips in the fields!
Where: Holland Ridge Farms is at 86 Rues Road, Cream Ridge, NJ.
Accessibility: The property is stroller and wheelchair accessible, though the ground is not paved, so there are some bumpy areas. It's a lot of walking, though you go as far as you want. They have handicap parking. We did not check out that area and it was a different entrance. I did not see (or look for) handicap-accessible bathrooms.