When visiting the holiday windows, the Macy's holiday windows are always just a wee bit out of the way. So we made a separate trip to see them. What to expect from the Macy's holidays windows in 2021? Take a look.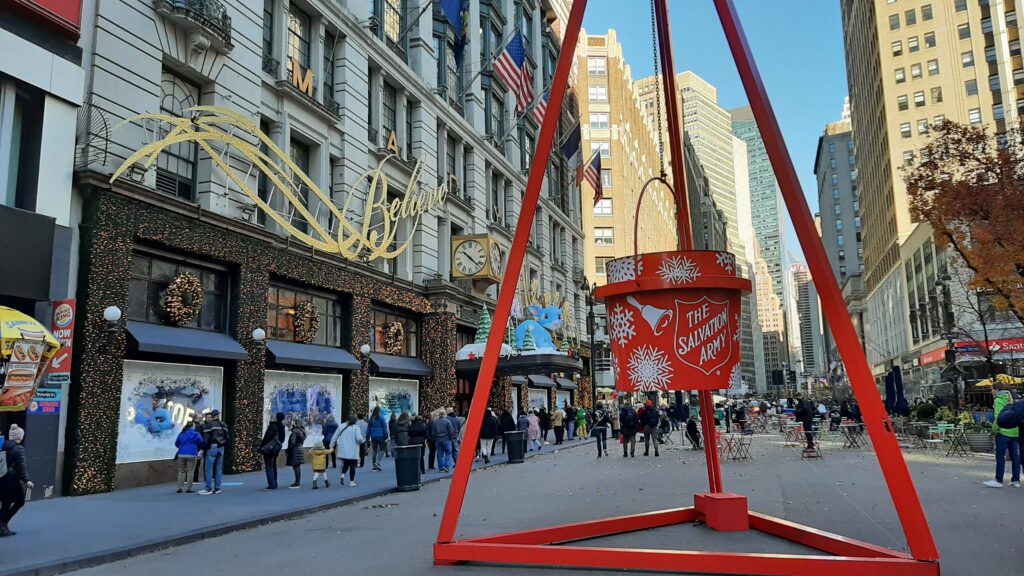 You'll notice the very large Salvation Army bucket, which I can't recall if I've seen before. They do have actual bell ringers there, probably one of the prime spots in the city for Salvation Army collections.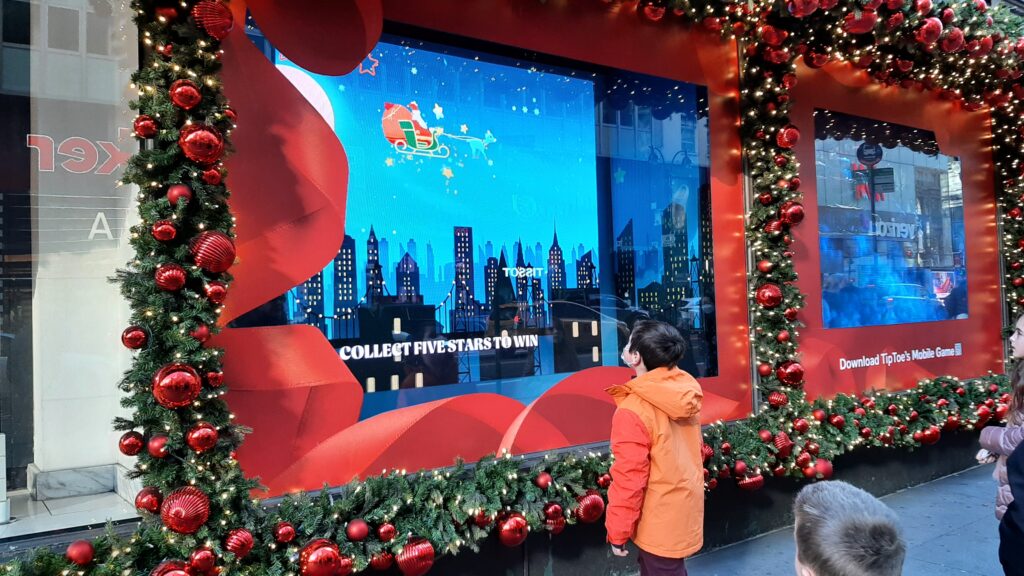 I was surprised not to see the Yes, Virginia, There is a Santa Claus display on 34th Street. Instead, they have several screens with games that you run with your feet, with buttons on the street.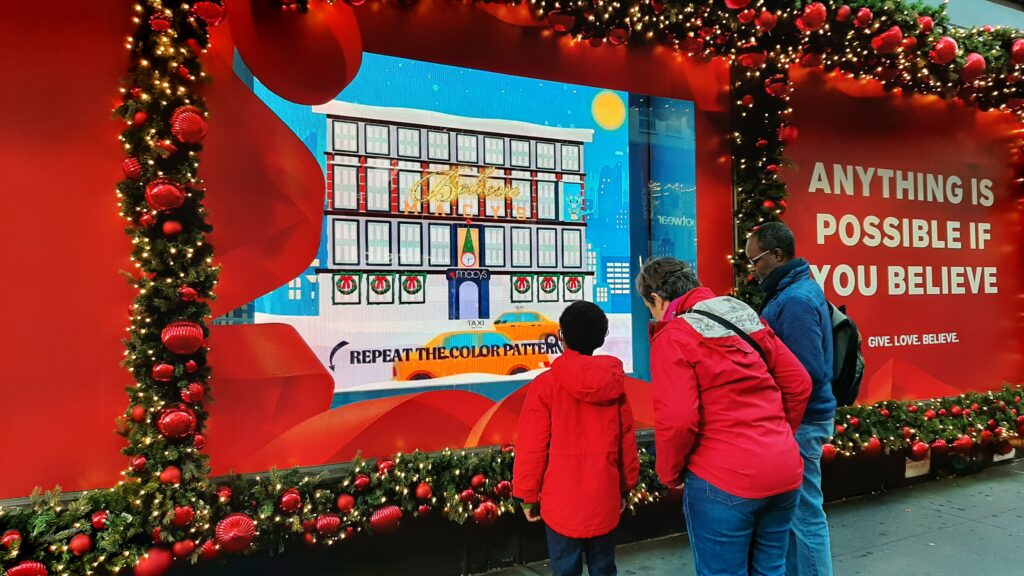 I tried this one, which had three color buttons on the street. I got it right, but somehow after several times trying, it kept telling me I got it wrong. Oh well.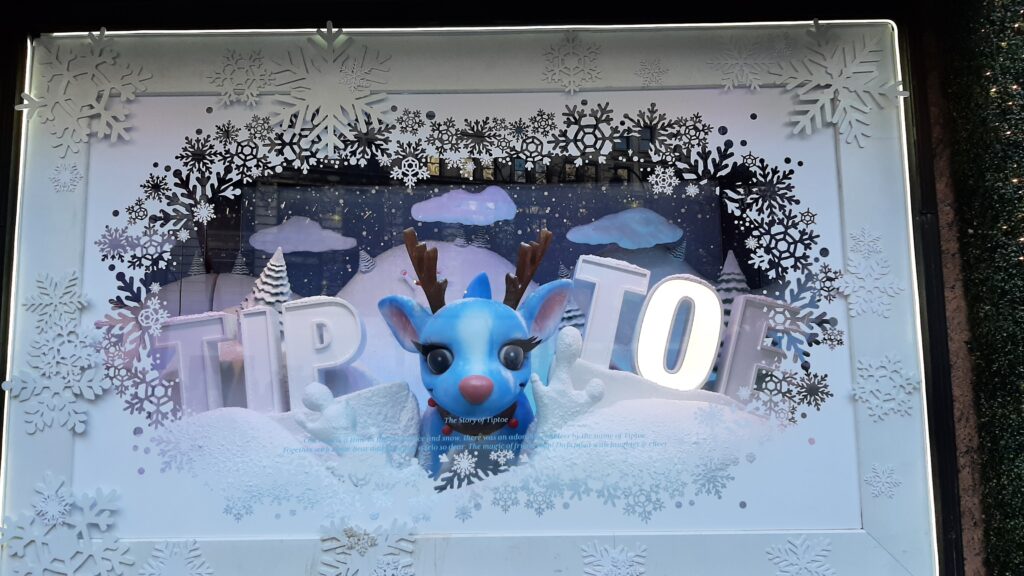 The main windows on Herald Square showed the story of Tiptoe, about belief and joy in the holiday season. Tiptoe dreams about being part of Santa's crew, and goes to school to learn how to fly.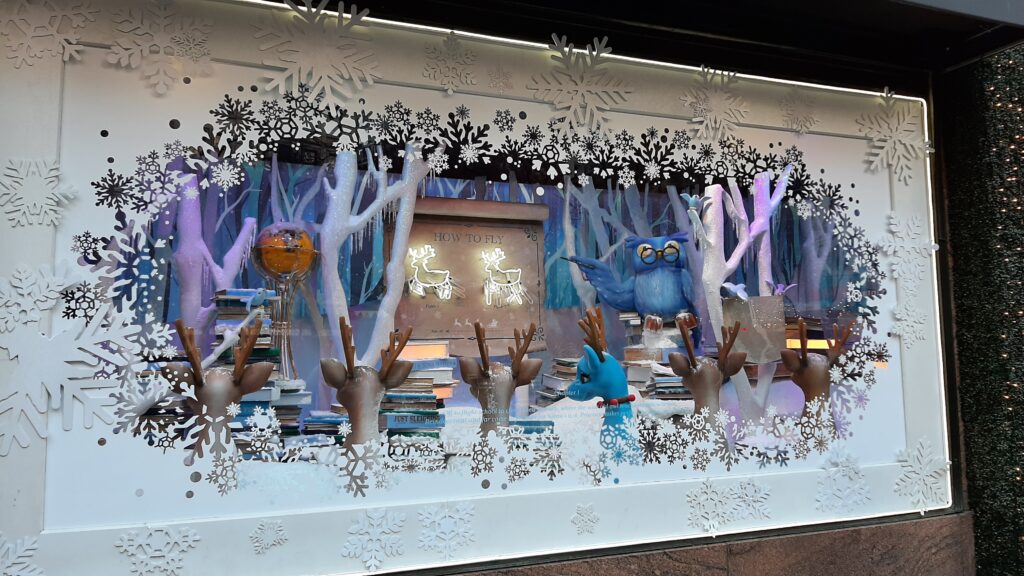 Tiptoe tries and finally succeeds, with its friends telling Tiptoe to believe.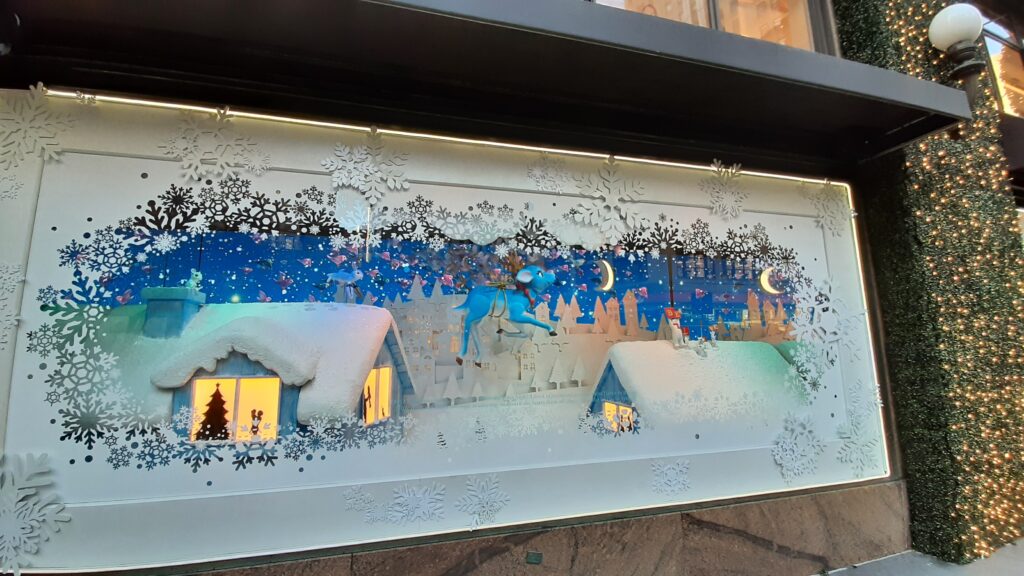 These cute creatures go up and down.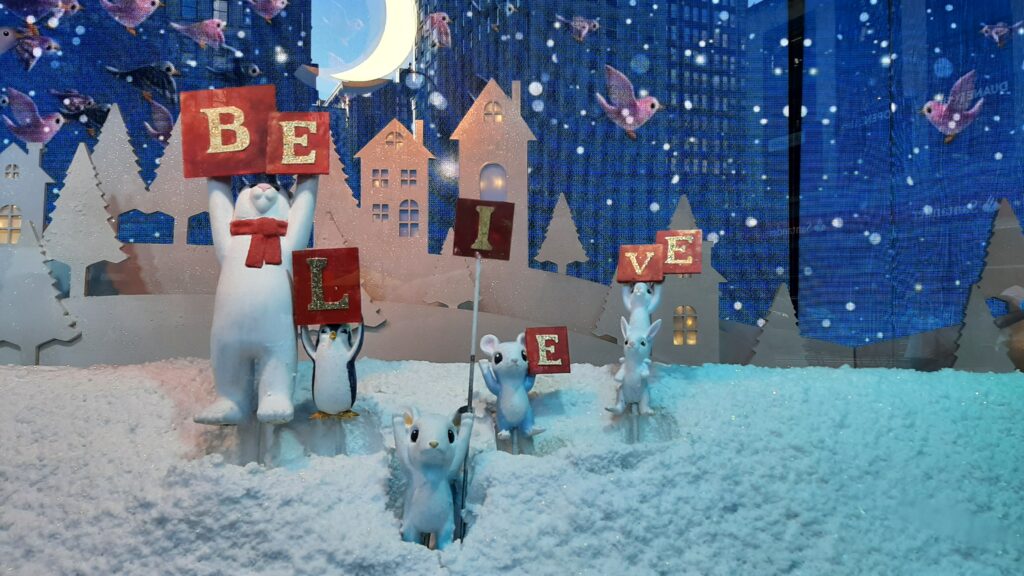 Spoiler alert: Tiptoe succeeds and pulls Santa's sleigh. Yay for Macy's holiday windows in 2021!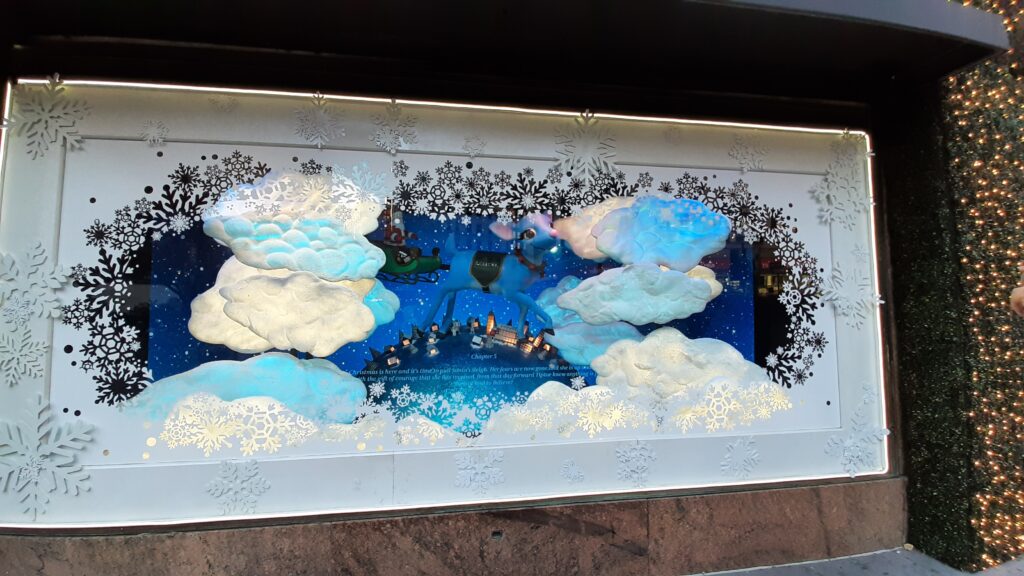 It's worth walking into Macy's to see the decorations inside as well.