We often visit Tiffany's during our holiday window walk in November or December. They have fantastic windows and the store is great to poke around (and they have nice bathrooms). The flagship store is going through a major overhaul, but I still wanted to go in during this holiday season. The renovation isn't expected to be complete until fall 2022. You can now shop in the Tiffany Flagship Next Door store, which looks polished enough to be a regular jewelry store.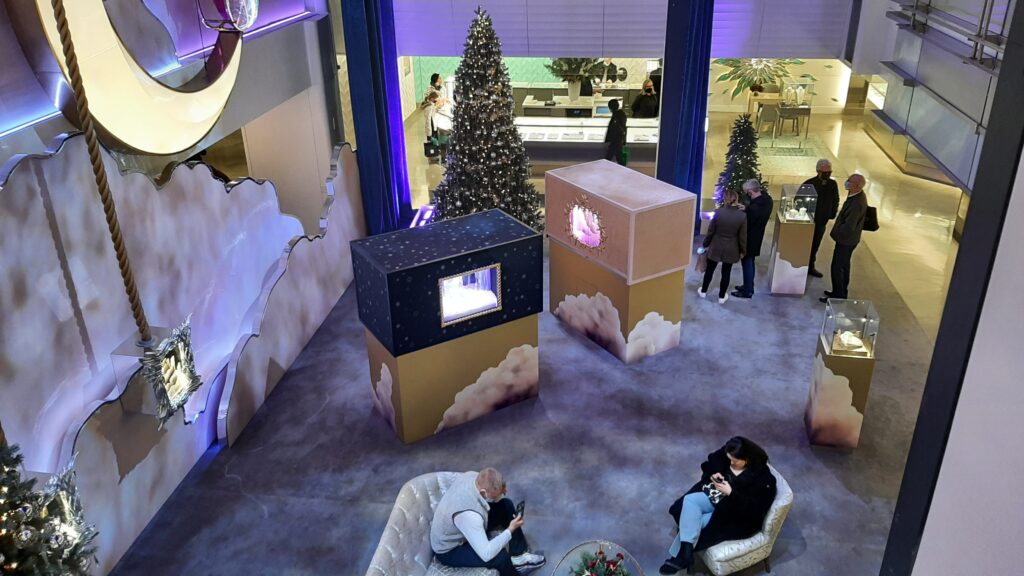 As always, the doormen are gorgeous and it's worth the stop just to see them. They famously hire beautiful men for the entrance. See one on my friend Cathleen's blog, The Jewelry Loupe. You'll need to enter on 57th Street, after walking under the scaffolding, rather than entering on 5th Avenue.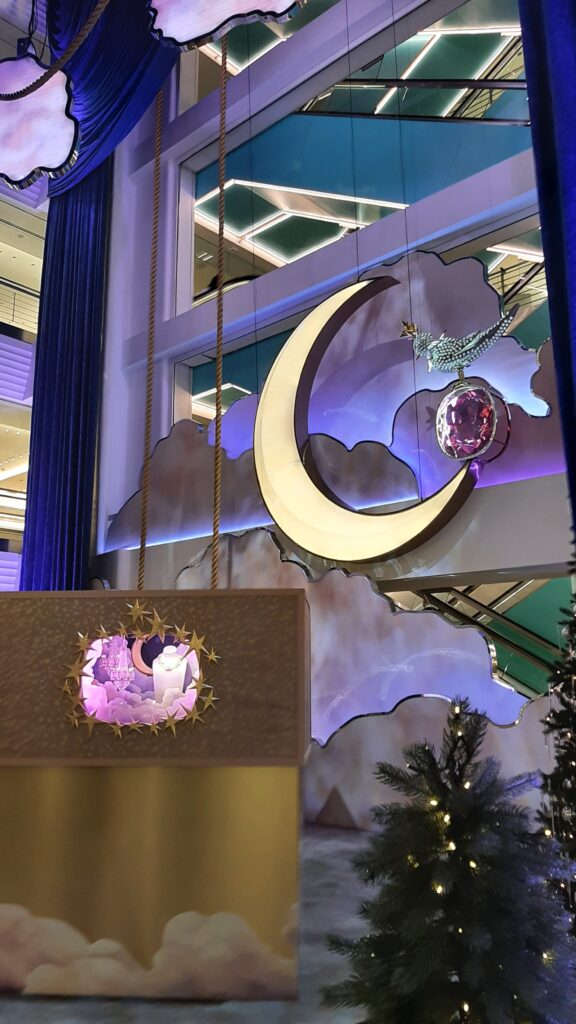 While I was quite taken with the cloud theme they used, the website shows a 42.5 foot Empire State Building in Tiffany Blue.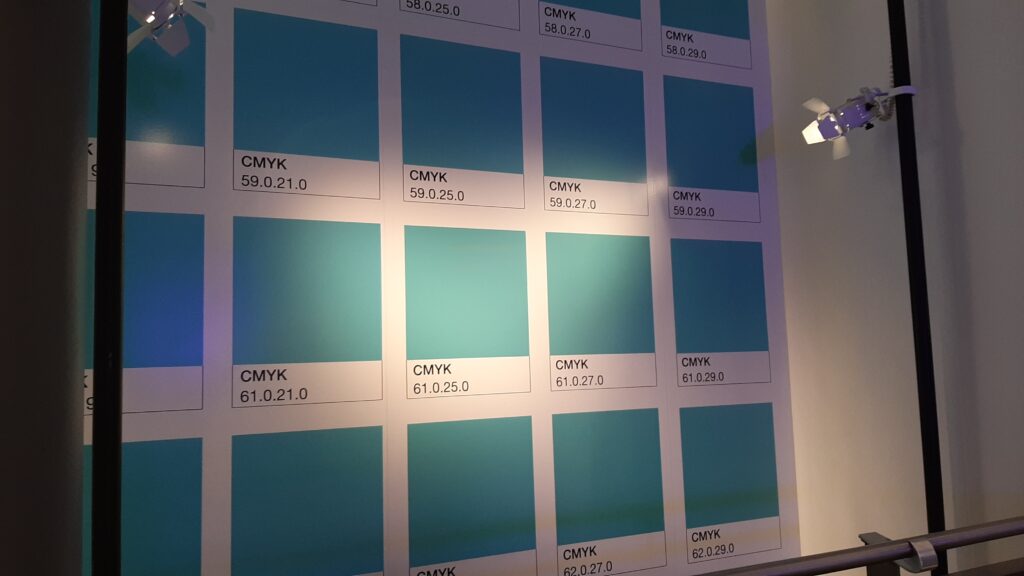 The flagship store will expand upwards, to be 10 stories tall when it is complete. You can see some of the exterior renovations here, and the final result in this NYT story.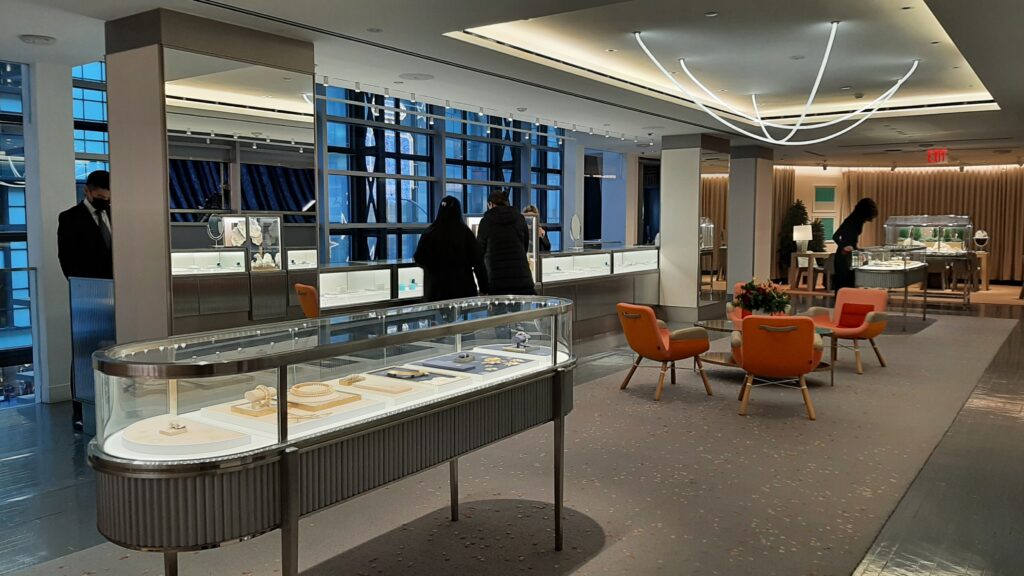 The Flagship Next Door store has lots of seating areas and beautiful views out the glass front. You'll see employees walking around with trays of champagne, sparling water and coffee, for those seriously looking at jewelry.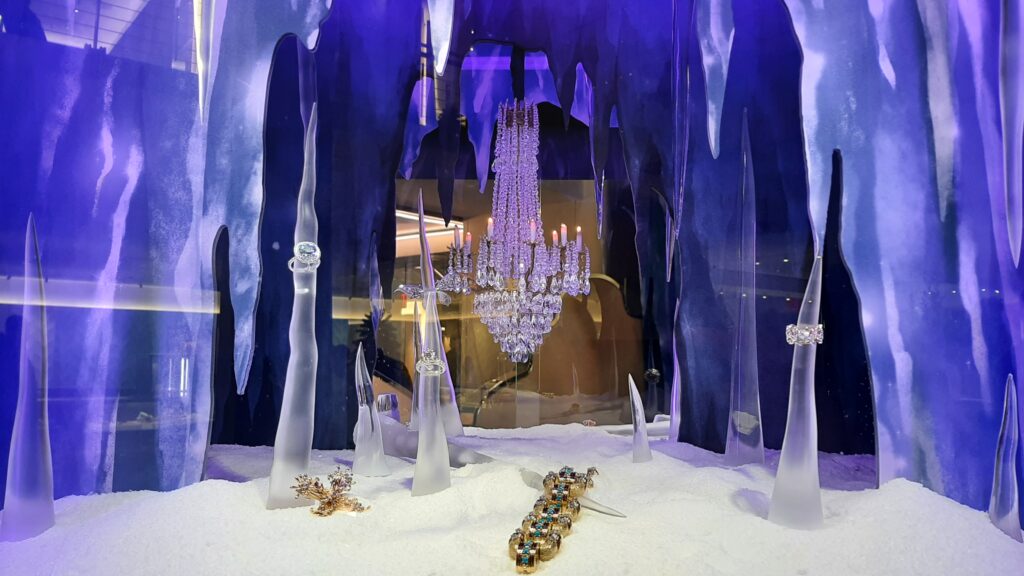 The lobby area has some displays like the one above.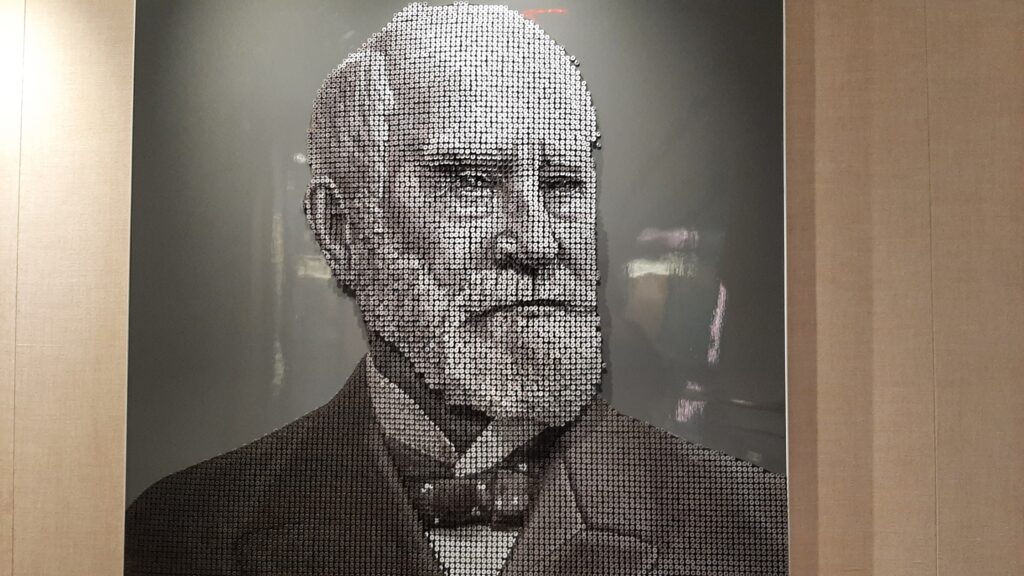 I loved this artwork of Charles Louis Tiffany on the 2nd floor (or 3rd?). Look at the picture below to see how it was made.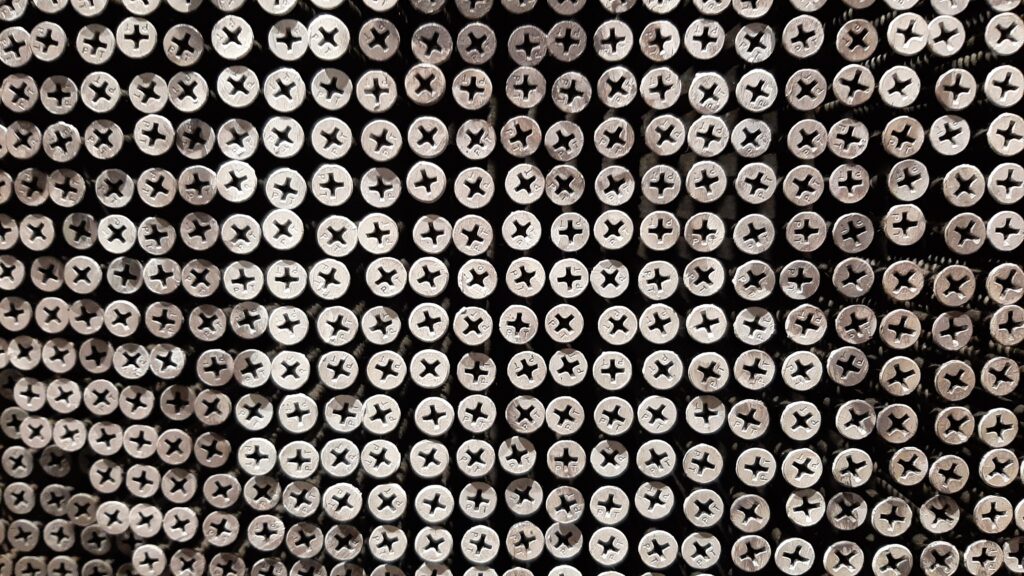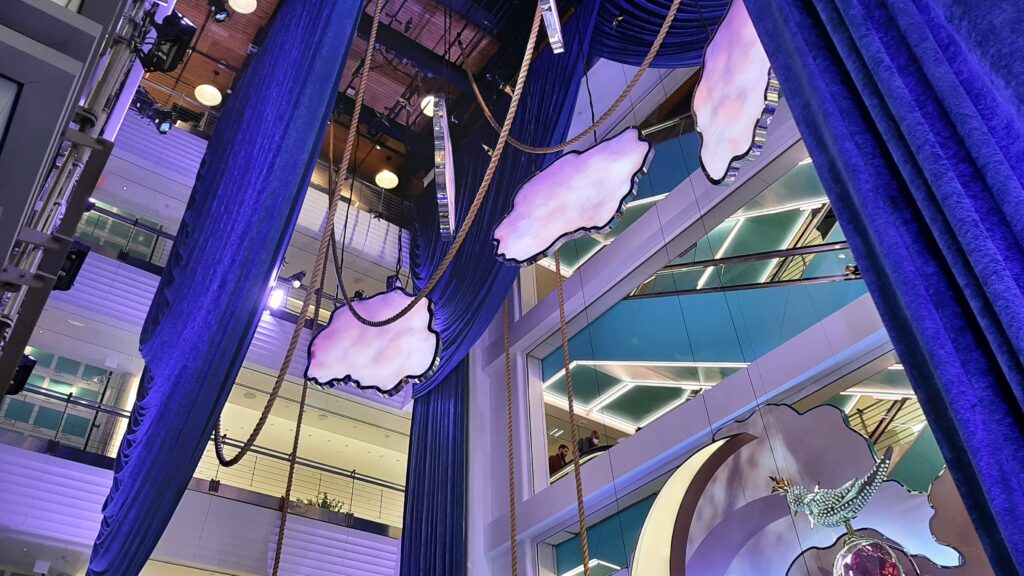 Tiffany's Flagship Next Door is at 6 East 57th Street.