I have never received so many emails before a Broadway show as I did in the past few weeks. As the first shows reopened around September 17, I had gotten tickets to the Lion King and Chicago. I wanted to share our experience on what to expect on Broadway during COVID.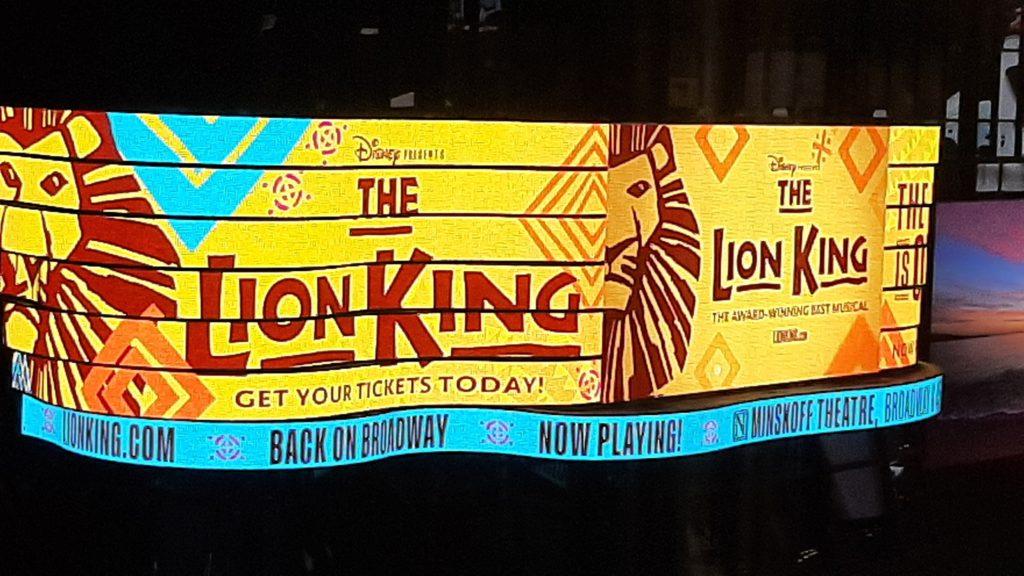 As of this writing, Broadway shows require proof of vaccination to enter, and mask-wearing at all times. This is per an agreement with the Actors' Equity union and Broadway League and affects Broadway productions and major sit-down engagements, per Playbill. All Equity members and those interacting with them who are eligible for a vaccine, will have received it, other than potential exemptions at the producer's discretion. Vaccinated actors will be tested weekly. More on how to show proof of vaccination and additional details at the bottom of this post.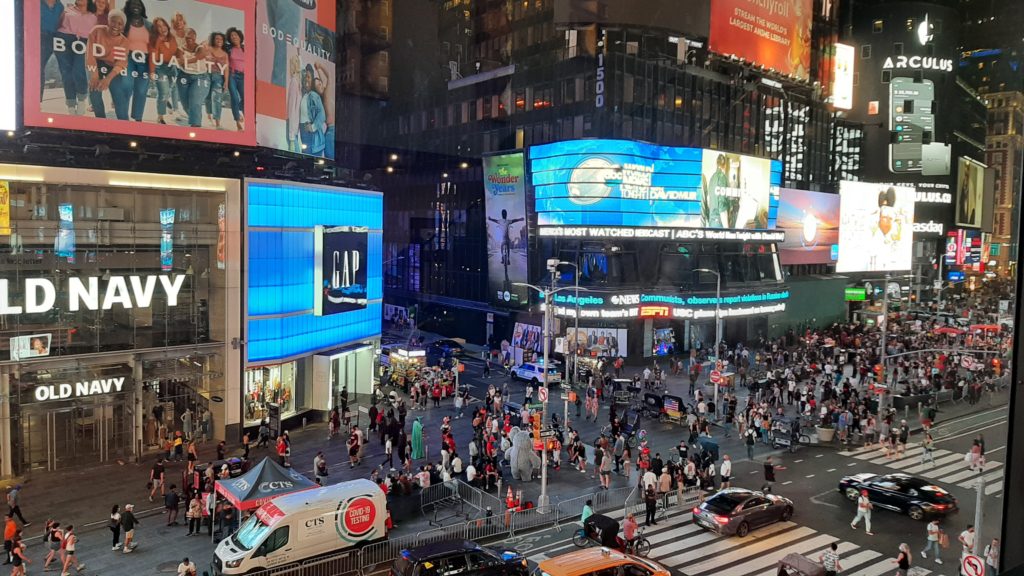 What to expect on Broadway during COVID: Booking tickets
When booking tickets to both shows, it was clear that vaccination was required along with mask-wearing the entire time. What was also unique was that you can switch your ticket dates or get a refund up to 48 hours before the show, at no cost. Granted, if you get sick the day of the show, this doesn't help. They're trying to make it easier for people to come back to Broadway. There are rules (of course) and they may require you to buy your tickets through a specific venue like the box office or an authorized sales venue.
The Lion King required us to download our tickets to the phone – there was no print option. Not sure if that was new with COVID. The Lion King also sent us an email telling us what time to arrive depending on our seating. We did arrive at a different time (shhhh) and they didn't care. I think they're trying to space it out so there's not a massive rush just before the show. Staff members outside held up signs asking you to get your vaccine information ready.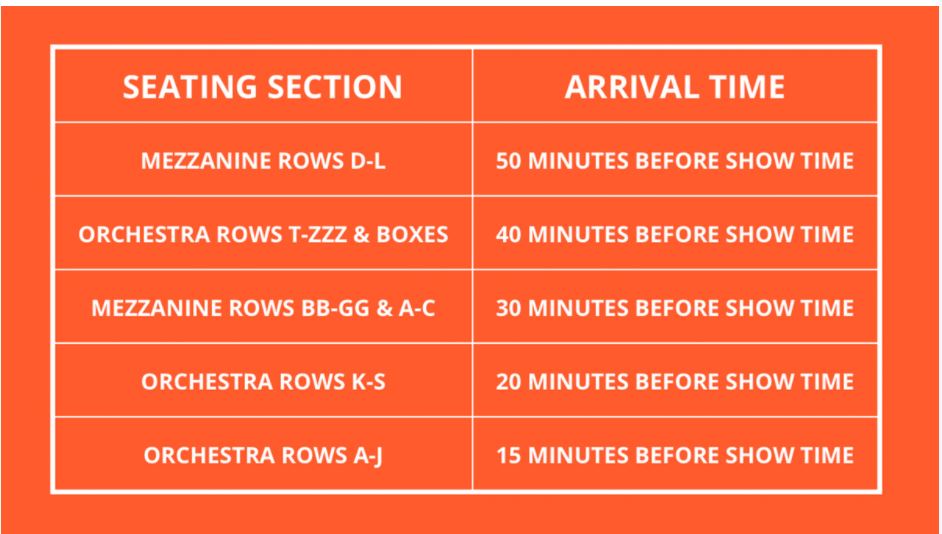 I was pleasantly surprised to see that people were great about wearing their masks in the theater. I did tell the woman behind me to put hers on when she was talking before the show to someone, and she did. If you're eating or drinking, you can take your mask off for that part only. They made an announcement before the show to wear your mask at all times.
The theater was full. We got our tickets maybe 2 weeks before the show and there weren't many left on the website. I've been to a lot of Broadway shows and have never heard such a roar when the curtain went up. Before Rafiki even started singing, people went nuts cheering and clapping. It really felt like a giant celebration. The actors could have messed up everything and they still would have gotten a standing ovation.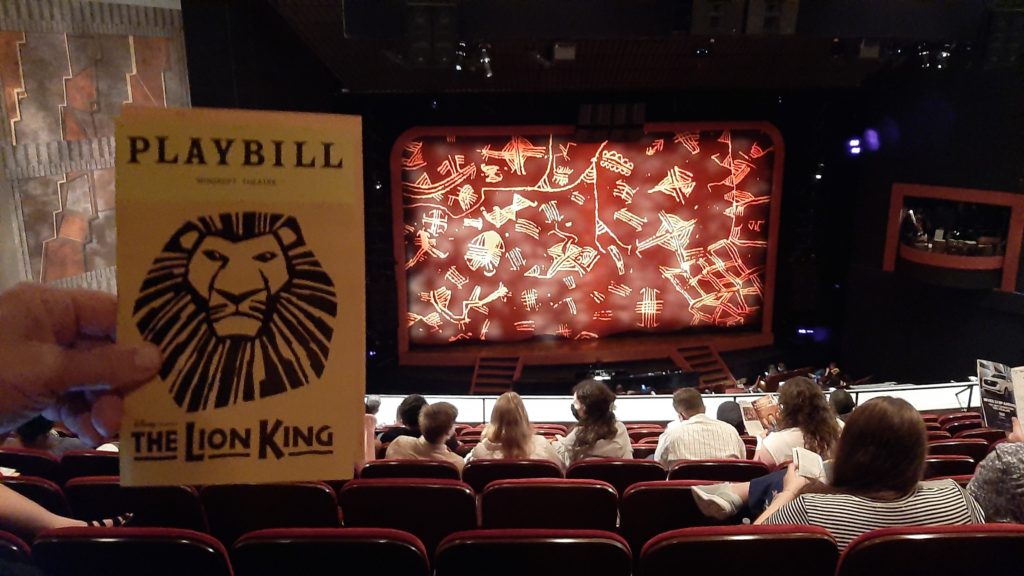 That said, they didn't mess anything up, and they did a fantastic job. I had wanted to see the Lion King for a long time, but could never get decently priced tickets. Turns out that on a Saturday night (not matinee shows), I scored 2 mezzanine tickets for $99 each plus fees. We could see just fine, but were excited to see the costumes up close at the Showstoppers NYC exhibit the next day. We did miss out on a lot of the detail from that high up.
What age is appropriate for seeing the Lion King on Broadway? The show recommends ages 8 and up, and they do not allow anyone under age 4. There are a few scary parts in there, and I know someone who brought a 6-year-old, and they spent much of the time in the hallway. If in doubt, wait until your child is a little older!
What to expect on Broadway during COVID: Chicago
On Sunday, we saw a Chicago matinee. Chicago told everyone to come 30 minutes before the show started. It's a smaller theater, so perhaps that's why. Staff members outside held up signs asking you to get your vaccine information ready. When your vaccine card and tickets are on your phone, it's hard to show it all quickly.
Again, at the start of the show, someone made an announcement about wearing masks. This time someone came around to each section to make the announcement, but there was also a full announcement before Chicago started.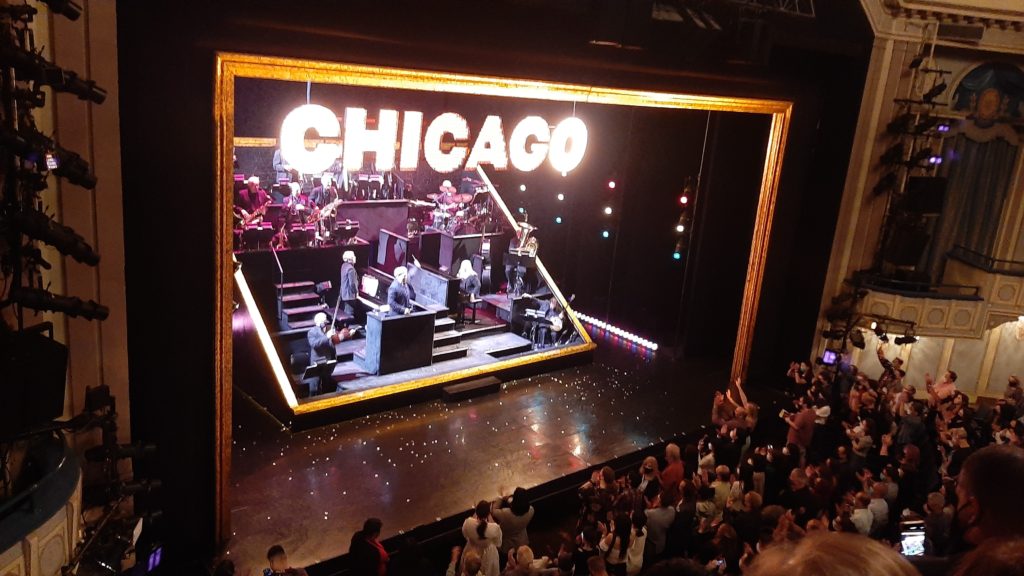 In case you're wondering whether Chicago is child-friendly, it's not. Don't bring your kid. Maybe bring a high schooler. The show recommends ages 13+. The very first part of the show tells you it's a show with murder, cheating, lying, etc. The costumes are sexy. The dancing is sexy. Don't bring your kids. But see Chicago. It was fantastic. It's been on Broadway for a while, and having seen the movie, I wasn't eager to see the live show. I'm so glad I did. It was fantastic.
What to expect on Broadway during COVID: Vaccine rules and requirements
Read more about vaccination and health/safety information for the Lion King. The current vaccine requirements are for performances through October 31, 2021. They will be reviewed for November performances onward.
Chicago on Broadway's COVID vaccine and health/safety information shows that requirements are also through October 31, 2021 for now. Kids 12 and under and those who have vaccination exceptions must show proof of negative COVID test (within 72 hours for PCR and 6 hours for rapid test). Chicago currently allows those purchasing tickets through January 17, 2022 to refund or exchange their tickets up to 48 hours before the show. Terms are subject to change.
To show your vaccine status, the theaters accept the actual document, a smartphone photo of the document (we used this in NYC and had no problem), or proof through a digital app like the Excelsior pass which is NY's chosen app, or the Docket app, which is NJ's chosen app. They also require (and check) your ID, which can include a school ID if under 18.
Have you been back to Broadway? Share your experience in the comments.