When visiting Seattle before the pandemic, we spent a wonderful afternoon at the original Starbucks Reserve Roastery Seattle in the Capitol Hill neighborhood. With many seating areas inside, we plunked down near the fancy coffee bar serving Chemex-prepared coffee that looked like a chemistry experiment. We had fantastic dessert coffees that were presented on adorable wooden trays and cost a pretty penny. Though we ended up not having to pay, because the server couldn't find our bill, and said it was on them. Score! Why was there not a Starbucks Reserve Roastery NYC?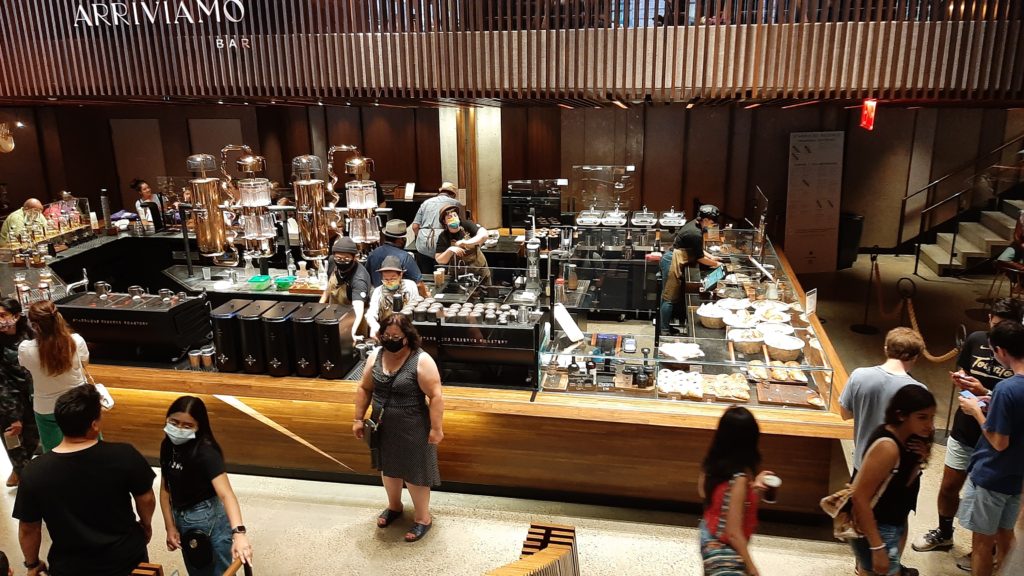 Soon after I saw that Manhattan was getting its own Roastery next to Chelsea Market. But then the pandemic hit and I didn't go into Manhattan for more than a year. We visited recently when we had family in town, and planned to eat at Chelsea Market. However this happens every time we go to Chelsea Market – there's very little seating and we all want something different. And we were getting hangry after walking and walking. Starbuck's Reserve had outside seating AND an available table. And they provide table service. We sat down and said, "I can't believe we're in Manhattan and we're eating at Starbucks."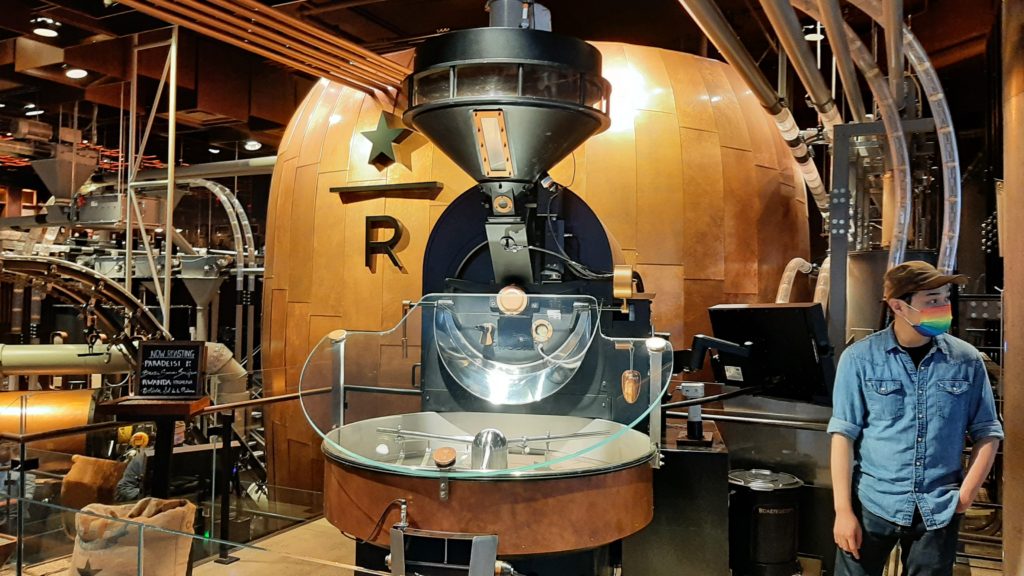 That said, dining at the Roastery hit the spot. We got pizza, several salads (farro/chicken, nicoise), and a trio of cold-brewed and nitro cold-brewed reserve coffees (on the cute wooden tray). The server went inside with my son so he could pick out a pastry that was not on the menu, and added it our bill. There was no service fee for table service either, and the prices were quite reasonable for what we got. Now sated, we went inside to poke around.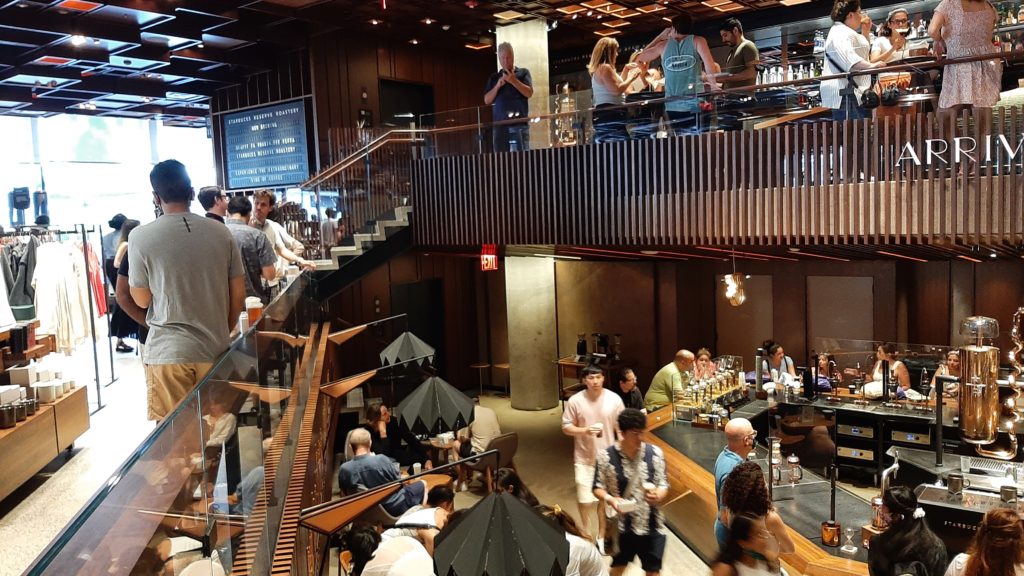 The space is large at 23,000 feet, and you may need to wait to go inside (crowd control). It's a split-level open space. There's a coffee bar when you walk in and also downstairs. And a bathroom all the way downstairs (hint: it's a public restroom! Though it's super dark down there and it's a co-ed bathroom with individual stalls). Upstairs is a bar with expensive cocktails running $16-25.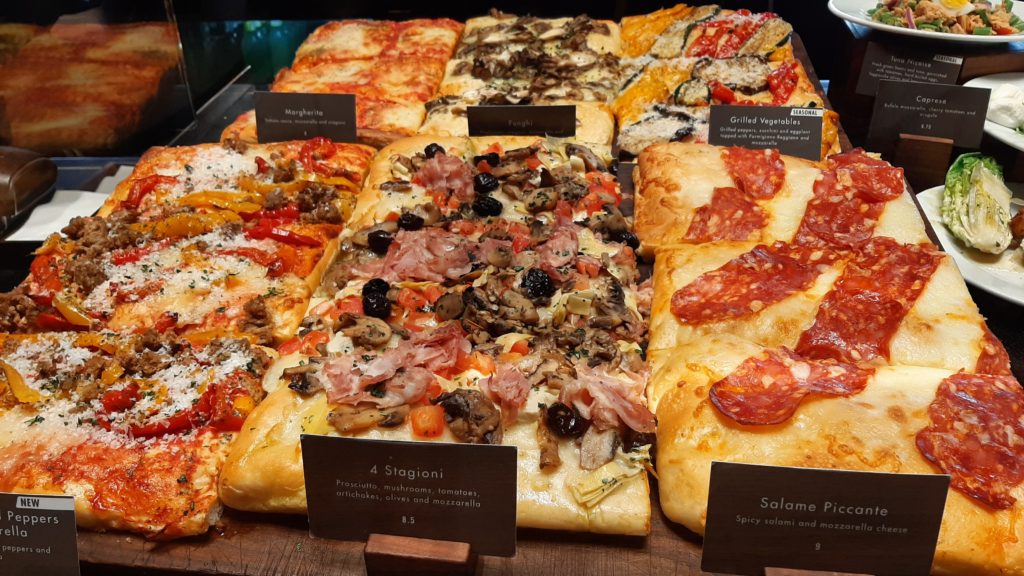 The food throughout is prepared by Princi, and their sourdough breads are awesome. Sourdough rolls came with our salads, and we ended up buying a loaf to take home.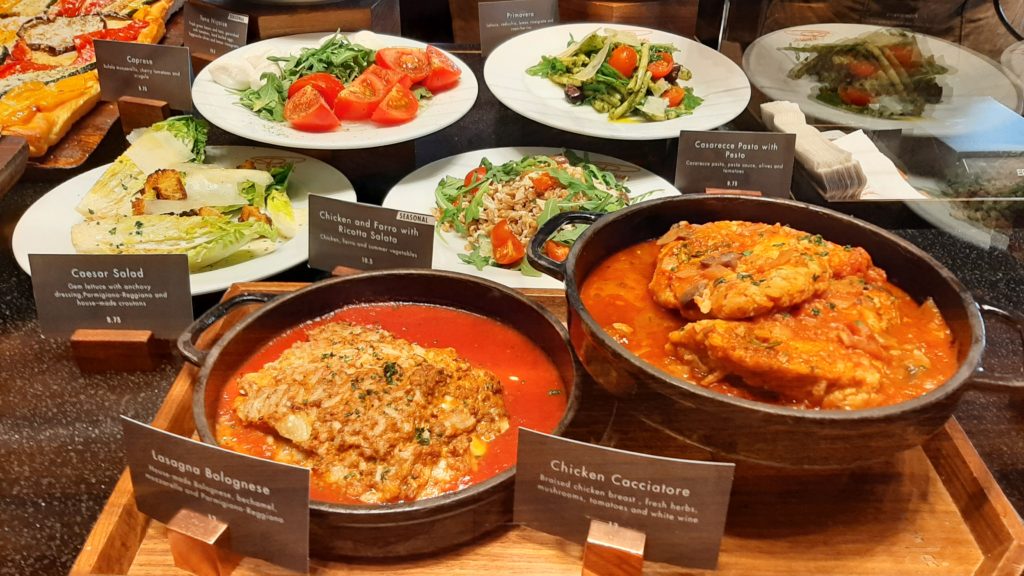 You can also order the foods at the main bar once you walk inside – they have both a coffee bar when you walk in, and the foods above – plus pastries. There is seating with tables scattered throughout the space, and you can also sit on the window ledges. In addition to the regular coffees (latte, cappuccino etc.) they have reserve coffees only available there, and other preparations.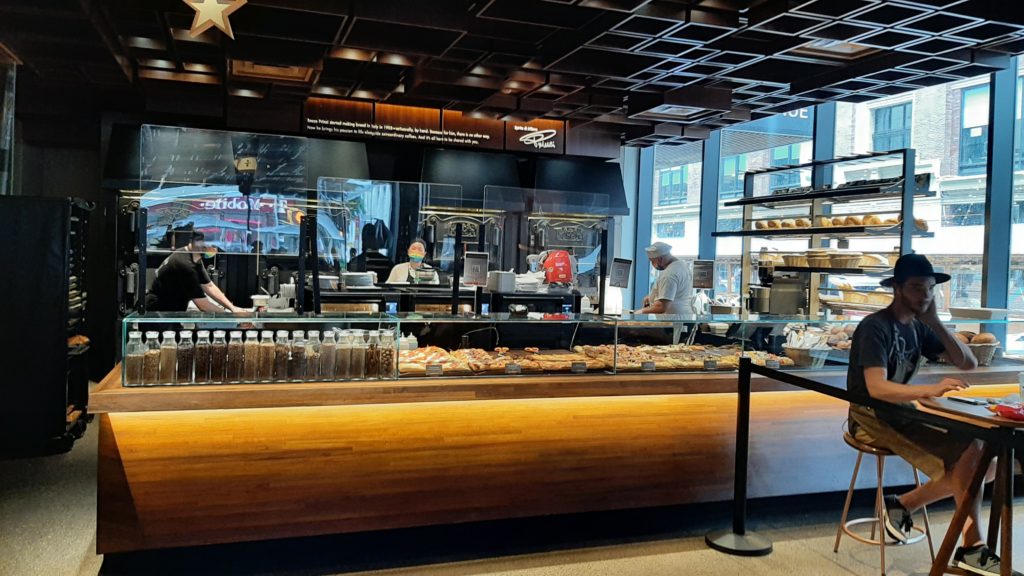 In addition to NYC Roastery, there are five other Reserve locations: Seattle, Chicago, Shanghai, Tokyo and Milan. I'm not a huge Starbucks fan in general (I don't hate it but I don't go out of my way to get drinks there), but the experience of this Roastery concept is fun.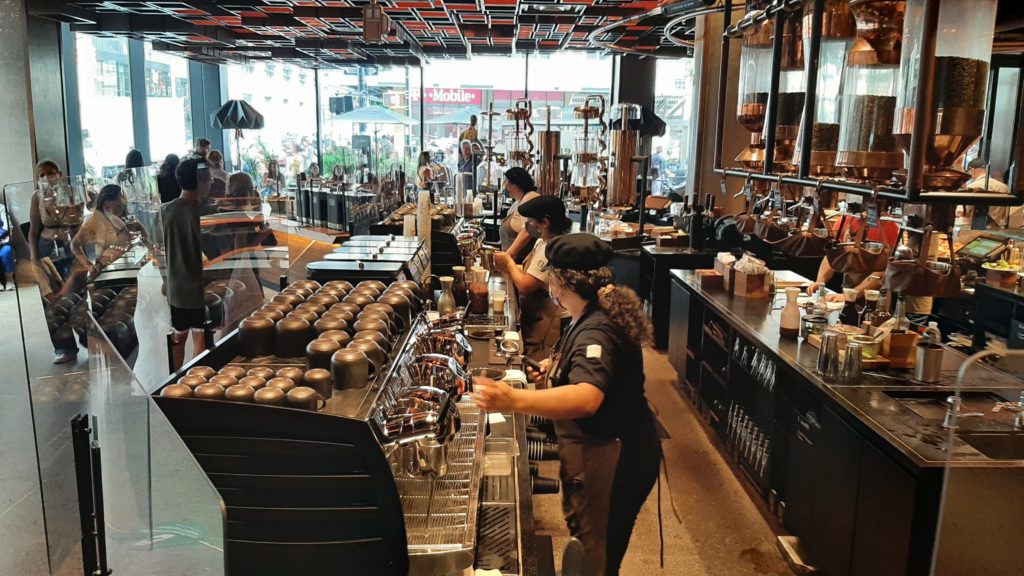 The Starbucks Reserve Roastery NYC is at 61 Ninth Avenue, in Manhattan. You can learn more about its interior from the Starbucks site.
They offer an augmented reality (AR) app to use in the Starbucks Reserve Roastery NYC, but we did not try it. They also offer tours (fee) which include learning about the roasting process and they give you a pound of coffee. Add-ons include coffee and truffle tastings