I guess it's been awhile since I've shopped at the Short Hills Mall, because I didn't realize there was a new Italian marketplace. They invited me for a visit to their 17,000 square foot space. Here's my Review – Primo Mercato at Short Hills Mall!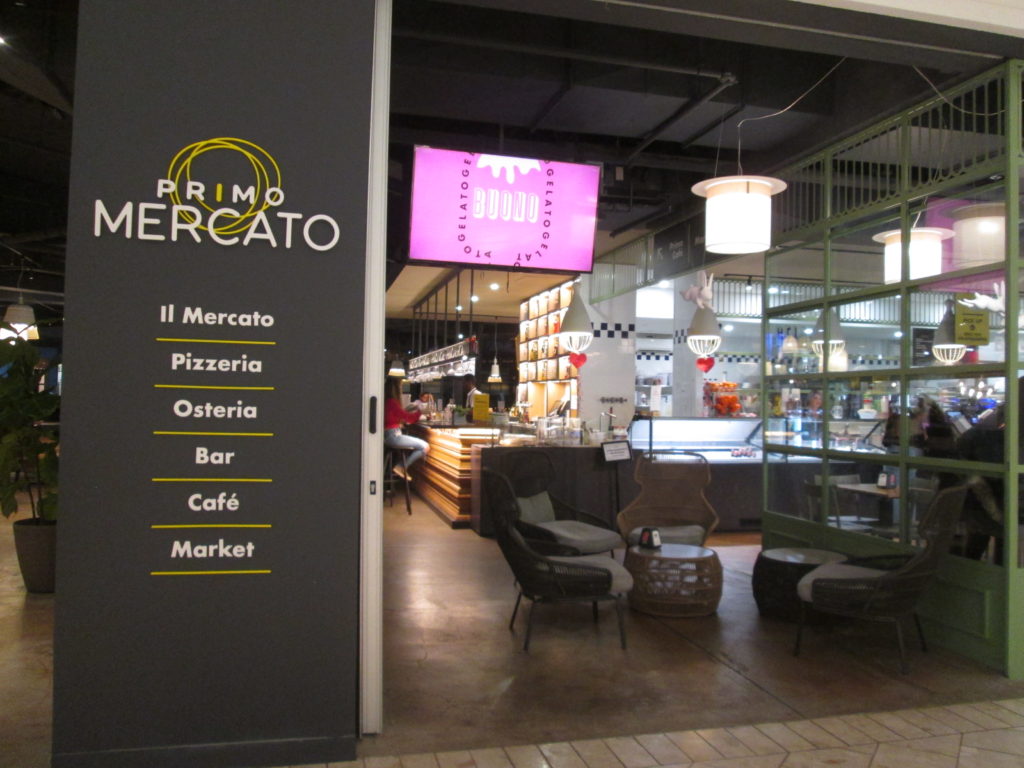 Primo Mercato is a cross between a fancier food court and a sit-down restaurant, kind of like a smaller Eataly but without the dry goods shopping – just the eating and drinking. They have five food stations, plus a cafe with bakery/gelato, a pizza making station, and a nice restaurant. And yes, there's sit-down eating if ordering food fromt the stations. You'll see some picnic style tables (much nicer looking, of course), and some other types of seating configurations.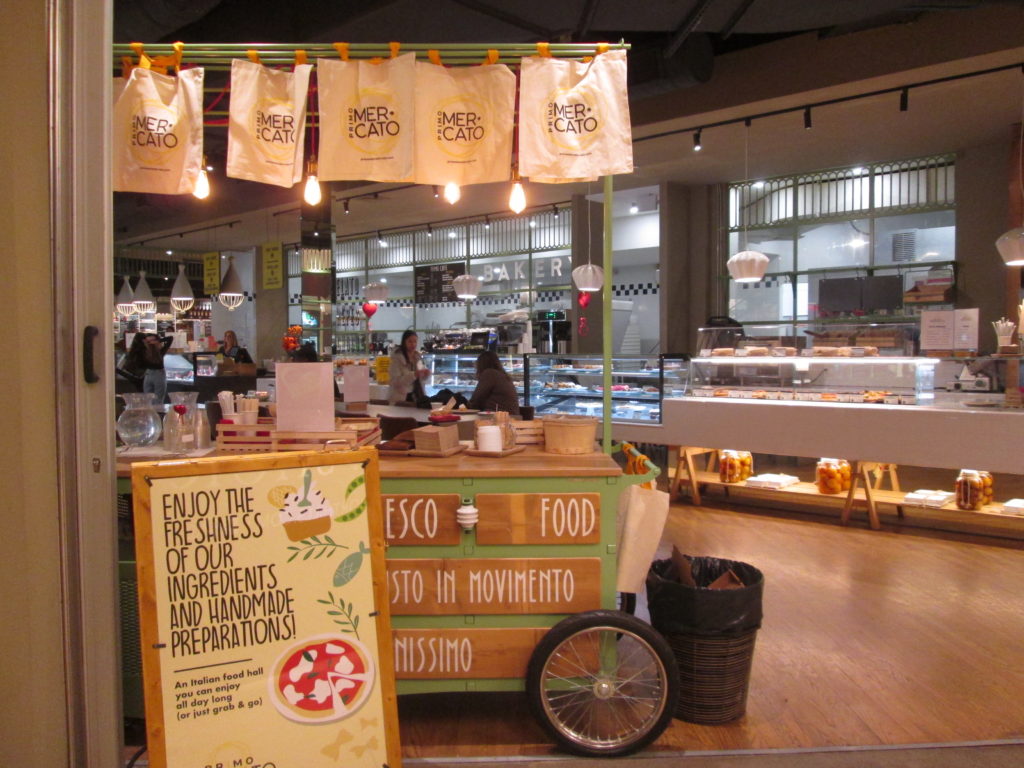 The stations include freshly made pasta, deli, salad, meat and fish. The cafe not only offers bakery items, but gelato and of course coffee drinks. There's a lovely full bar serving Italian wines (though a variety of beers, not all Italian). The sit-down restaurant also has a bar.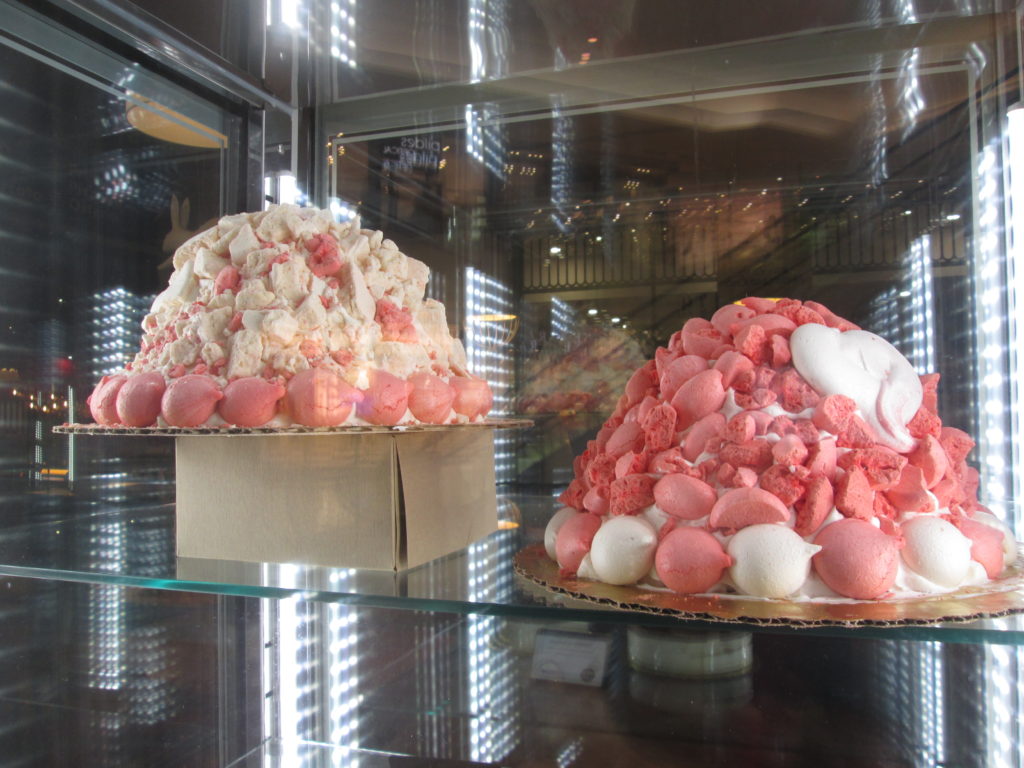 Primo Mercato opened in fall of 2018. It is truly Italian, not just a catchy Italian name. I met with the assistant manager and executive chef, both of whom came from Italy to open Primo Mercato. This is the company's first location in the continental United States (they have one in Puerto Rico).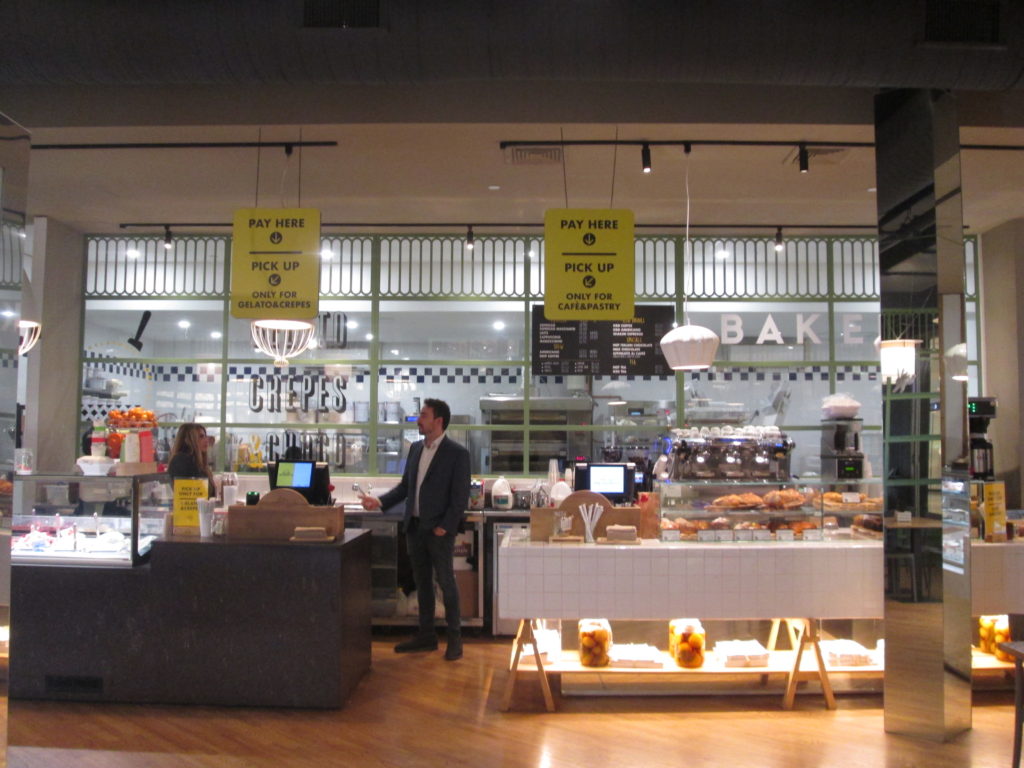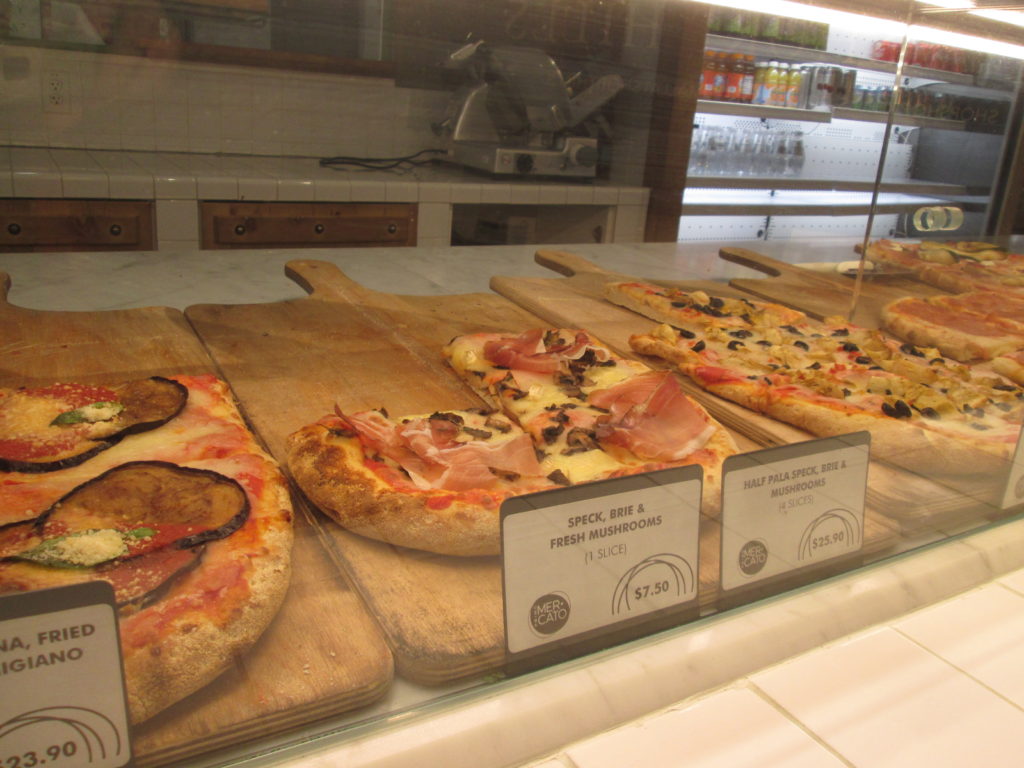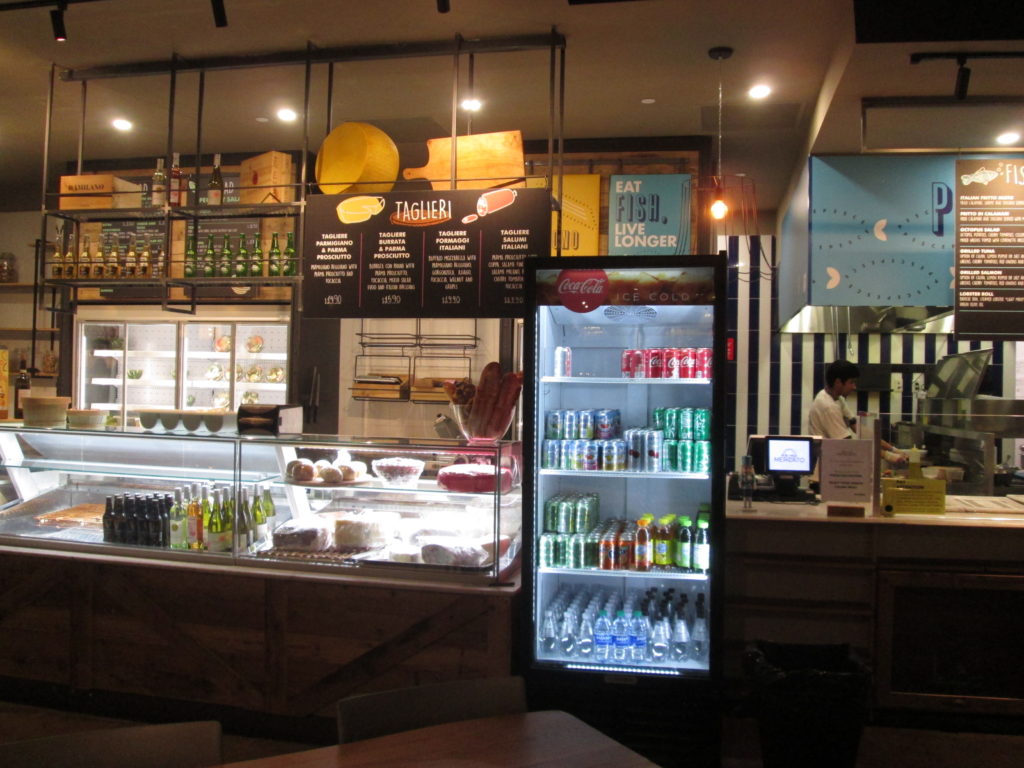 You have a choice of multiple pasta types, and sauces like ragu bolognese, butter and parmigiano, pomodoro sauce, and carbonara sauce. You can add in chicken, meatballs or shrimp.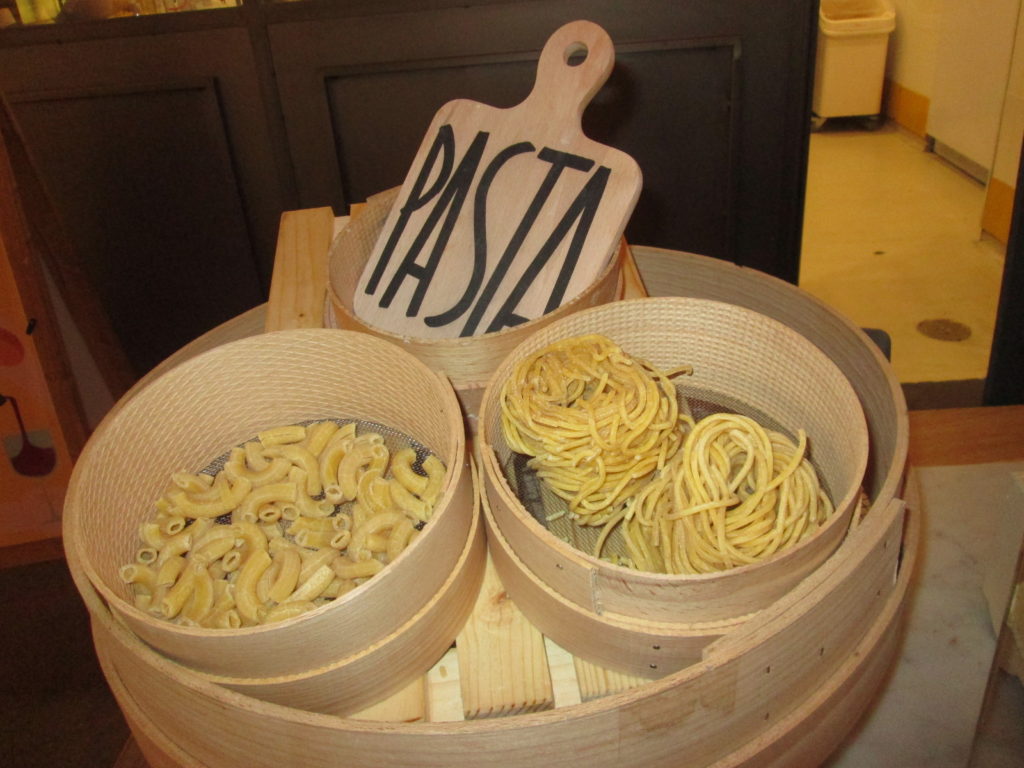 We tried several items in the main mercato section. You can see what we tried below. It included pesto pasta, which they make with no nuts. We also tried the lobster roll, which they conceded is not Italian, but is popular. And then fritto calamari and zucchini, with a spicy sauce. We really enjoyed what we thought was our dinner. But it turned out to be just a snack for us.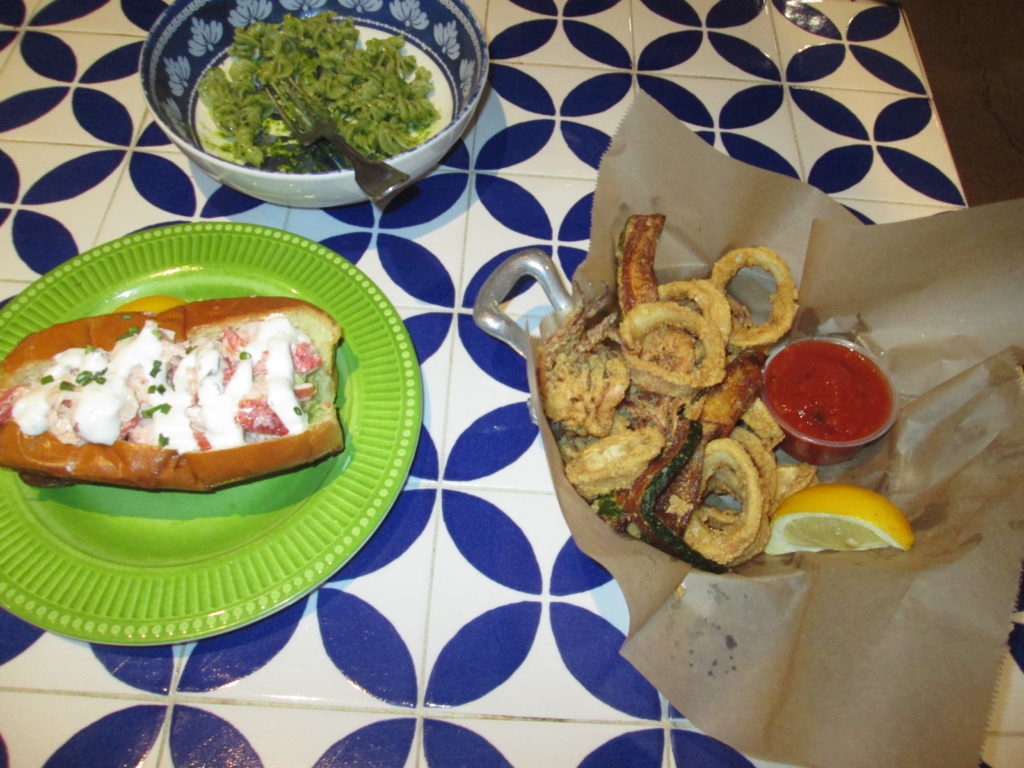 We made our way to the 100 seat Osteria restaurant, which is in the back of the marketplace. It did not feel like we were in the mall, especially if you're seated in this back area.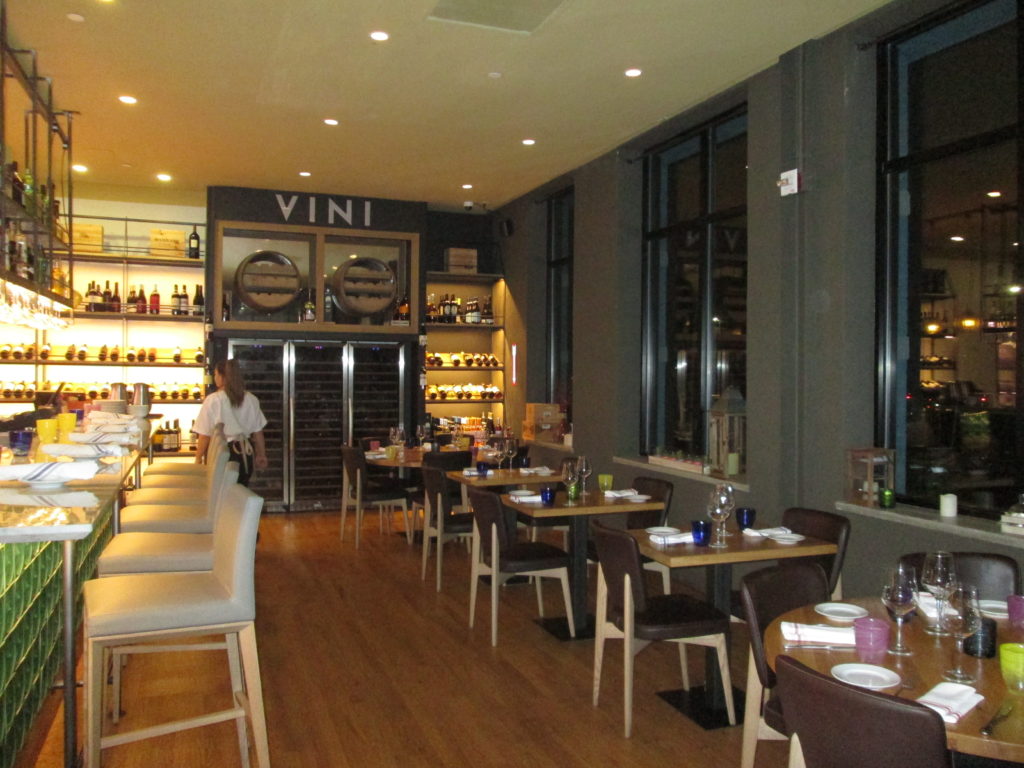 They have an open kitchen concept, with some bar seating. The bar would be a fun place to dine.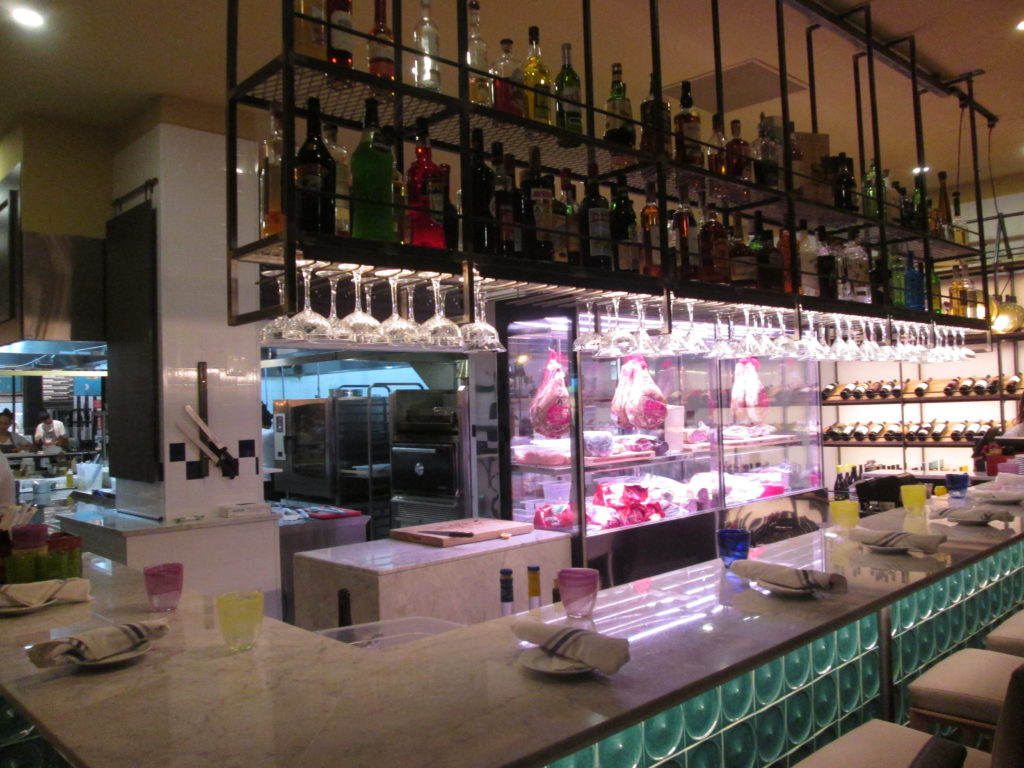 We started with a beet salad – two types of beets, with flavorful tomatoes, goat cheese, walnuts and greens.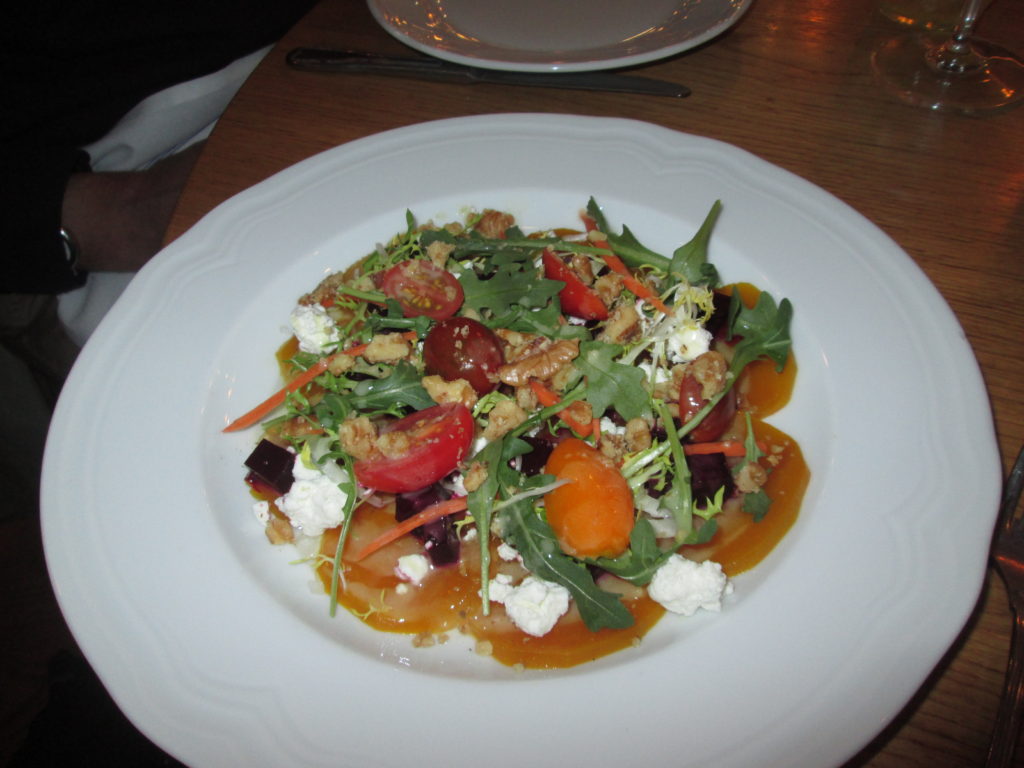 By this point I was stuffed, but I did manage to eat most of the delicious salmon, topped with sea salt flakes, with wilted spinach, baby potatoes, and red bell pepper puree – it was good. Of course they bring bread and you can see the blue and white bottle of olive oil. The menu is posted the Primo Mercato website. Their appetizers include grilled octopus, truffle burrata with parma prosciutto, and beef carpaccio with raw vegetable spaghetti, shaved parmigiano and mustard mayo. Entrees range from fresh pasta (with more elaborate preparations), to sirloin steak, to the wild salmon that we had.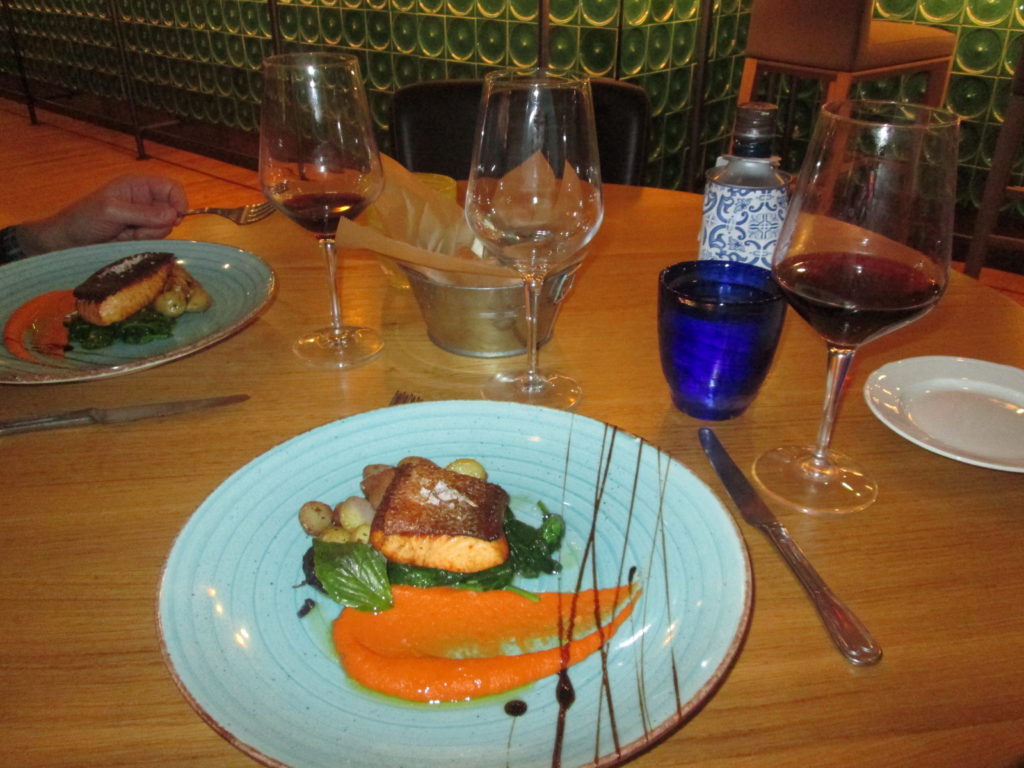 There is some crossover between items in Osteria and items offered in the marketplace. The lunch menu at the sit-down restaurant also has the lobster roll, along with burgers, quinoa salad, pizza, and the fried calamari/zucchini. While not pictured here, we tried some cookies for dessert, made at the cafe's bakery. And a lovely cappuccino, made with love (as you can see).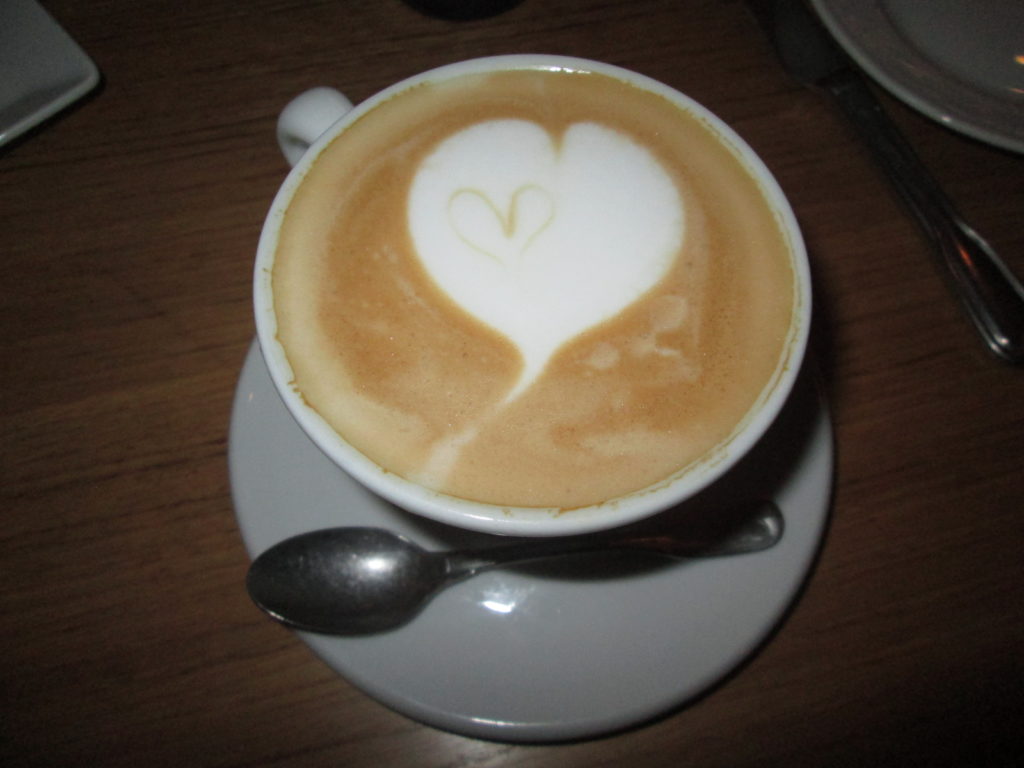 I would definitely head back to Primo Mercato. If you go on a weeknight, it's quieter. Weekends tend to be busy. They offer various events open to the public as well, like a Super Bowl watching party, a dinner and comedy show, and happy hour. Check their Facebook page for details. They open at 8:30 a.m., and you can get breakfast foods and of course coffee, there. They close at 9:30.