The MaxPass was introduced at Disneyland/California Adventure since we last went. It's currently $15 per person per day. We are FastPass experts, and the FastPass is free, so we debated whether to spring for the extra cost. We are so glad we did. Here's why.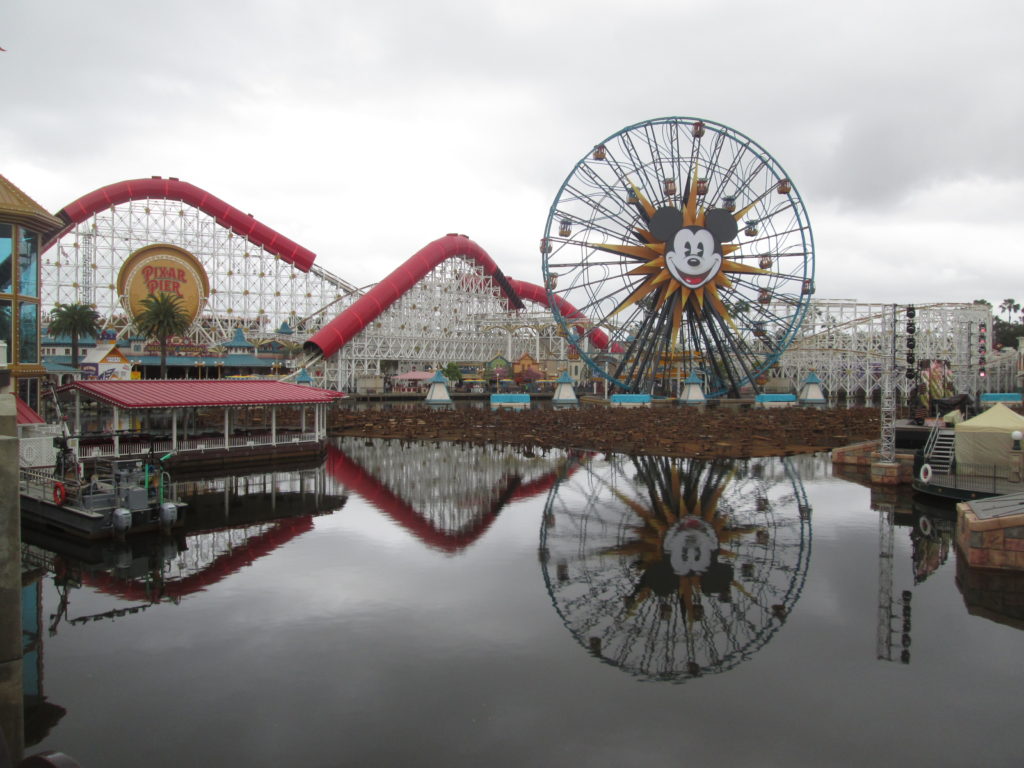 Benefits of the MaxPass
What is the MaxPass? It's part of the official Disney app, and provides these benefits:
FastPass reservations: The MaxPass allows you to make FastPass reservations on your phone, instead of having to go directly to the FastPass distribution spot. Typically, our family has a FastPass runner (that's me), and I run to the chosen ride's FastPass spot when the next one is available to select. I hold everyone's tickets, which you need to scan to get the FastPass. The FastPass allows you to go in a very short line instead of the "stand-by" line – thus saving potentially hours of waiting. Here is the list of FastPass rides – which has expanded since we last were at the park.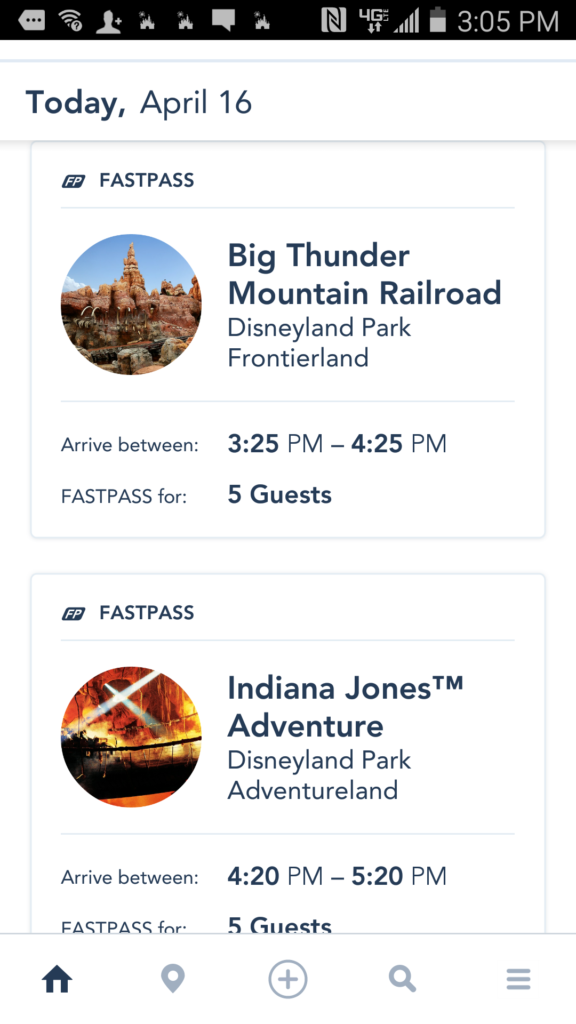 It's not usually a problem to physically get the new FastPass within a short amount of time after we're eligible, but sometimes we're in line for a ride or at a restaurant, and one person getting in/out of line is either impossible or feels like cutting, so we have to wait until we're out. With the MaxPass, you do it from your phone. So even if you're in line, you can get it. Unless you're entering a ride's inside area where you may not have internet access (that happened a few times).
MaxPass or not, the FastPasses are now stored electronically on your park tickets (if you use MaxPass you also store them on the app, which can be scanned by the cast member), so you no longer need the paper FastPass tickets. They will distribute those paper tickets at the booths, but they're for reminder only, not for scanning. So they're saving paper, which is good.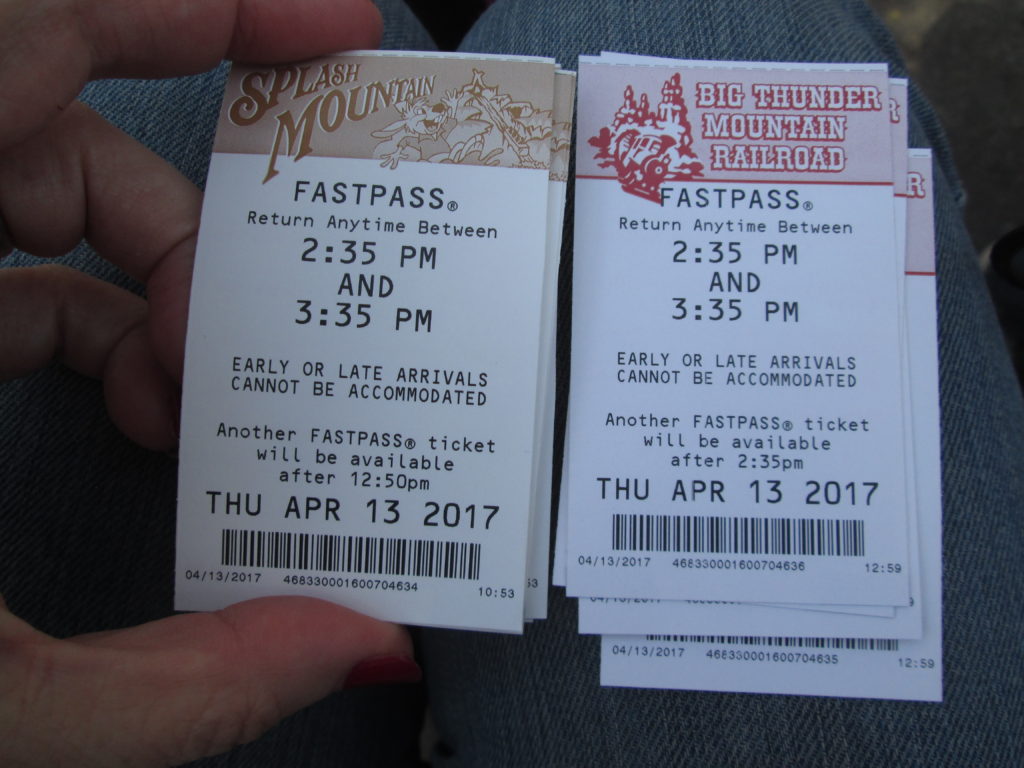 When you set up the app, you add your tickets (you should be able to scan them with the app, so you don't have to enter every number), so you can manage your group on there (including meal reservations). Multiple people can do this. When you select a FastPass, you click which members of your party want it.
For the first time ever, we got a ParkHopper pass, which allows you to go back and forth between the parks on the same day. The MaxPass was really helpful with that, as you can make a reservation in one park, while in the other. That was a key benefit for us. You do have to watch the FastPass return time, however, if you don't want to run back and forth between parks for every ride. That meant managing which ride was next and keeping an eye on the FastPass return times for both parks.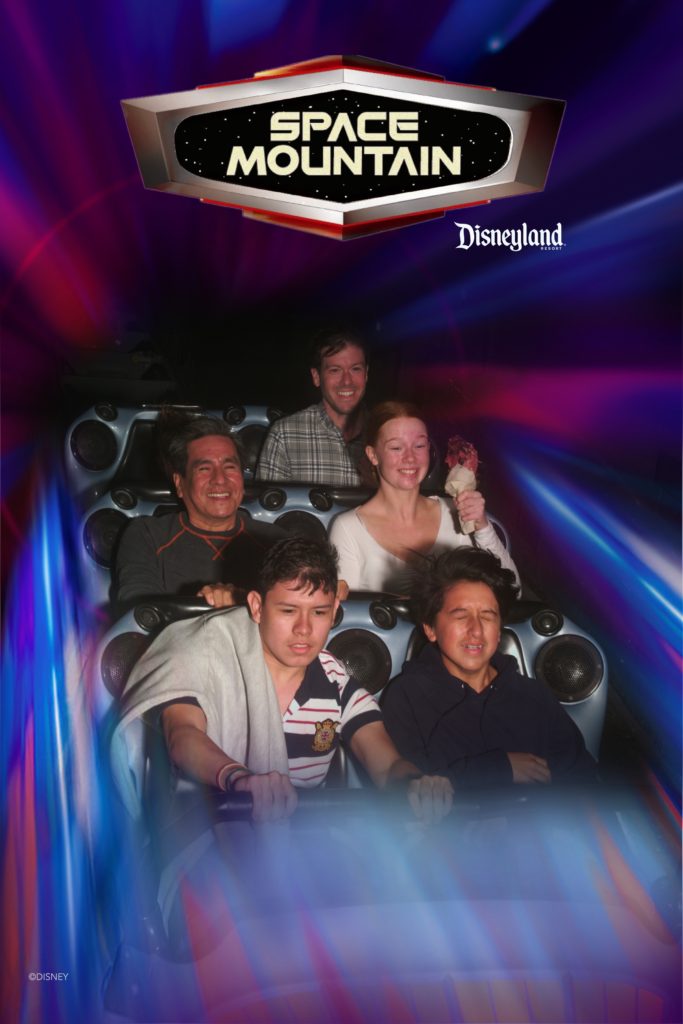 If you're not going to use a FastPass, you can cancel it on the app, making it available for others, and allowing you a shorter window of time before getting a new FastPass. That's probably why a FastPass may appear for an earlier time than expected, and then when you click on it, it may already have been claimed, and it now gives you have a later option.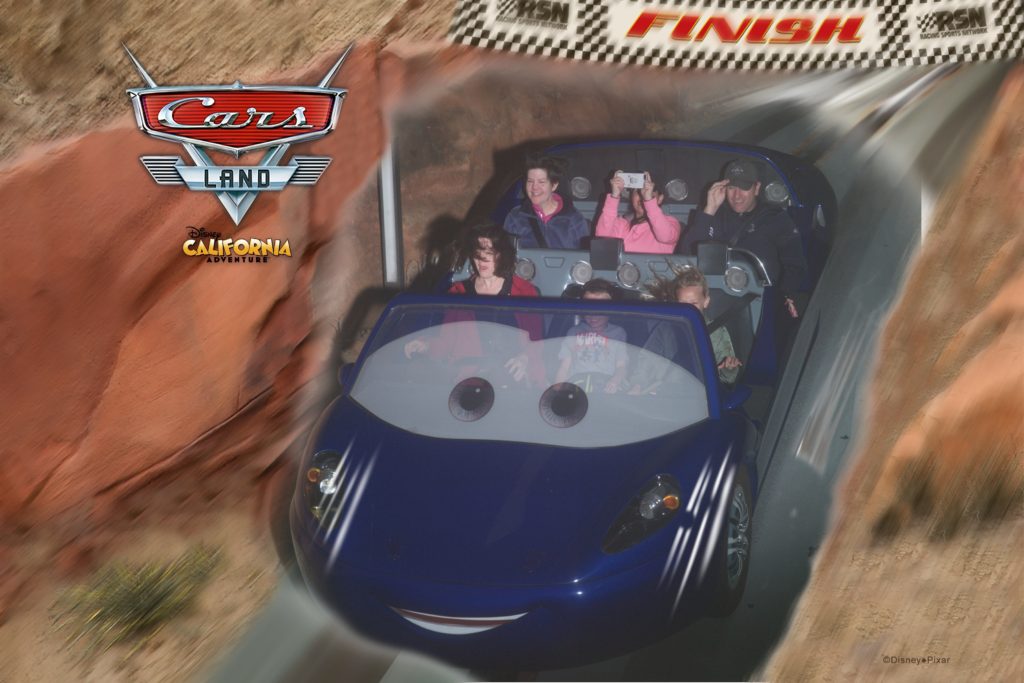 We used the FastPasses first thing in the morning for rides that were immediately available (or within an hour) for the first few, as there was a very short wait to get the next FastPass. Sometimes it was immediate if the return window started for that ride, and sometimes it was 30 minutes. Then we started scheduling the FastPasses further out, because we knew we'd have to wait longer to get the next one. Apparently the maximum times in between getting another FastPass are shorter for the MaxPass (90 minutes) compared to the traditional wait (120 minutes). So that's another benefit if you're going to be using the FastPasses a lot, which is what we did.
You can't book the same ride twice in a row, without having ridden it already. If your ride is not available during your return window due to ride malfunction, the FastPass turns into a Universal FastPass, which means you can use it for any ride at any time or a Replacement pass. There are different ride tiers, so if your scheduled ride was a top tier ride (think: Space Mountain), then you'd get to choose another top tier ride. If it was a second tier ride (think: It's a Small World), you'd choose from those. It happened to us once. It converted on the phone and we got a message about the change. We ended up using it for Space Mountain and htere was no time restriction.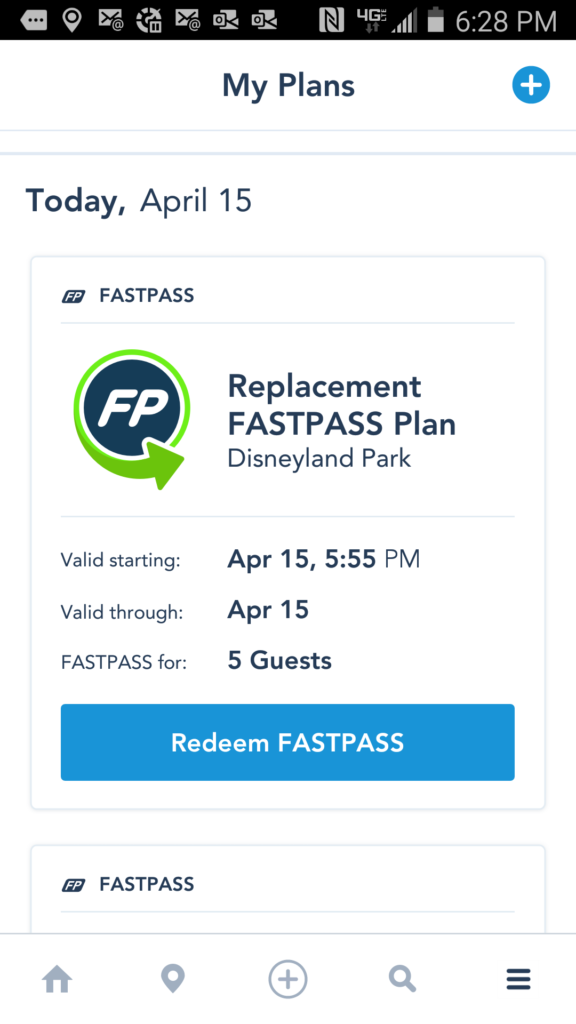 Photo downloads
The other great thing about the MaxPass is that you can get unlimited photo downloads. In the olden days, this unlimited download was $99, which later dropped to $39 with the increase in cell phone usage. Photo downloads includes all those ride photos, as well as any Disney photographer photos. Normally we don't take advantage of those, but we did with the MaxPass. Not only did we get really nice photos from the rides (rather than me taking a picture of the screen with the number on it), but we sought out the photographer to get family photos.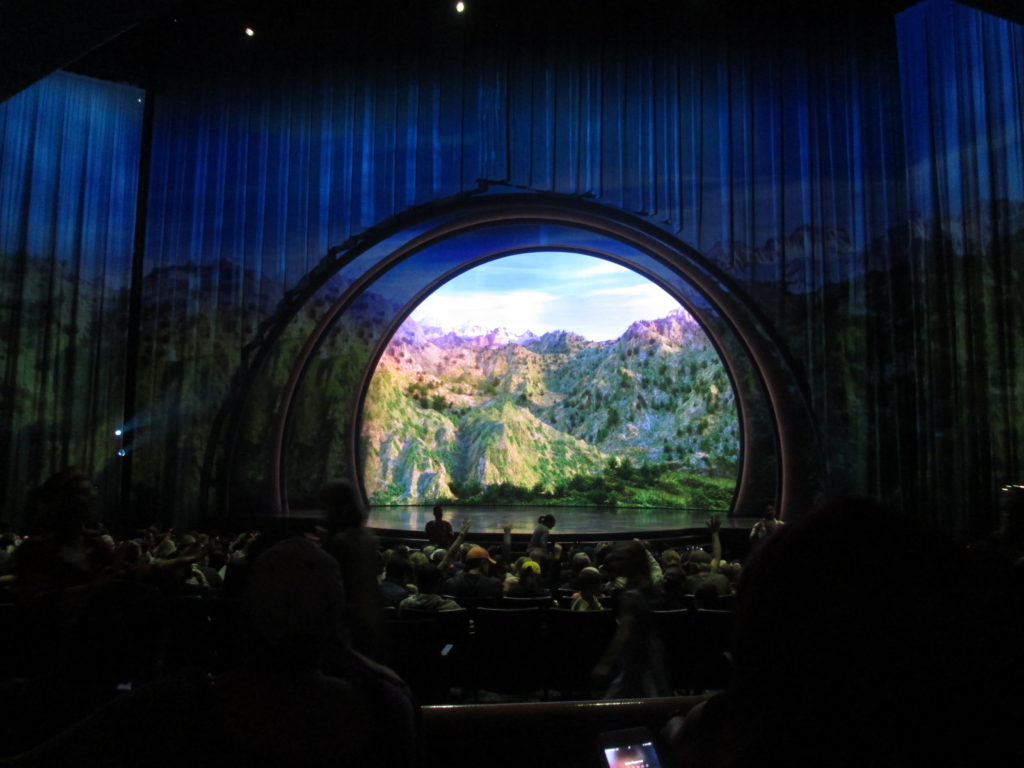 Some of the family photos turned out really well, and it was like having our own photo shoot with different family configurations. We saw a ton of photographers at California Adventure, but hardly any at Disneyland. I'm sure they were at the character areas, but we didn't go there at Disneyland. We saw one photographer by the teacups (and at the park entrance just after the ticket booth – very long line), but otherwise they were not around.
Here were the best spots for these photos at California Adventure:
-Carsland by Radiator Springs ticket distribution site
-Carsland by the entrance sign
-With characters (Toy Story, Incredibles)
-The main walkway's Grizzly Run photo spot (it's on the right – the Golden State area) – by the waterfall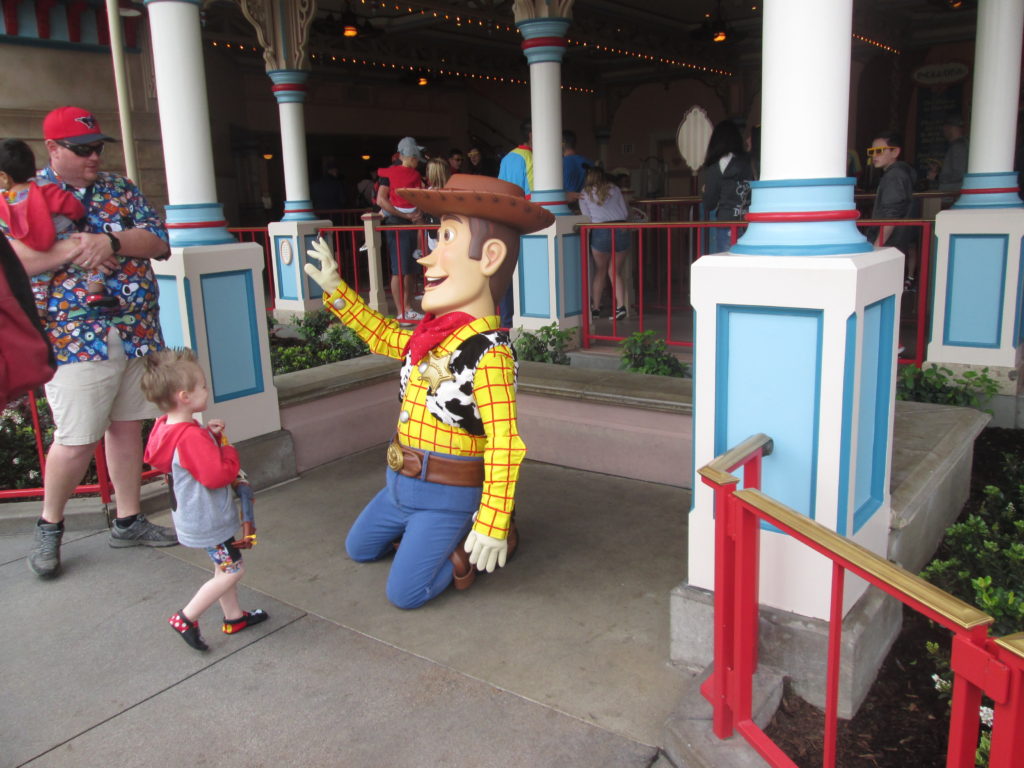 They scan your MaxPass bar code and the photos appear on the app within the hour. Or they'll give you a scan card just in case. Also, take pictures of the ride photos, so you can add them in manually.
If you're using the MaxPass primarily for the photos, your entire group does not need to buy the MaxPass. One person can do it, and the photographer can scan the buyer's code or you can just manually enter the number. They are fine with that. Also, you can only get free photos from the day you bought the MaxPass, so if you buy it for one day but are there for two days, you'll only get free downloads from the purchased day.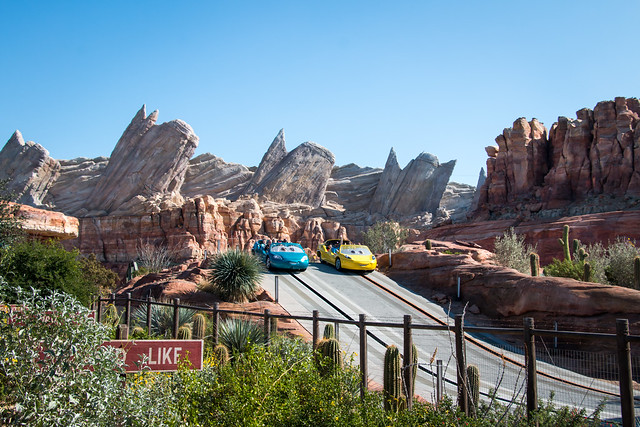 The photos live on the Disney app (you can access them from your computer) for a month or two – so download them before they disappear.
Setting up the MaxPass
You can buy the MaxPass when you buy your tickets ahead of time on the Disney site, or on Undercover Tourist, where we got our Disneyland tickets. Disneyland tickets are sold at a slight discount on Undercover Tourist, plus I clicked on my Rakuten (formerly Ebates) link first, and got money back from the purchase. Yes, this is an affiliate link, but I earn money every year from shopping I'm already doing. There's only a $5 minimum for the check to be sent each period, which is easy to earn with online shopping. There's my ad.
There is no savings for buying the MaxPass ahead of time on either Disney or Undercover Tourist, but if you know you want it, it's easier to do that. They do not offer refunds. We did not buy the MaxPass ahead of time. It was not a big deal, but once we entered the park and they scanned/activated our tickets, we went to a bench to enter my credit card number in the app to buy them each day (you can save your credit card number there, so it's faster the second day). At that point, we could schedule FastPasses – basically from the gate. Apparently you can access the FastPasses as soon as your ticket is scanned from any official location, so even the Monorail would work. There was a line for the monorail at Downtown Disney, so we didn't try that. Also, we weren't sure if that would work the first day, when we just had our paper ticket – if they would convert it to an official ticket for us at the monorail. Does anyone know?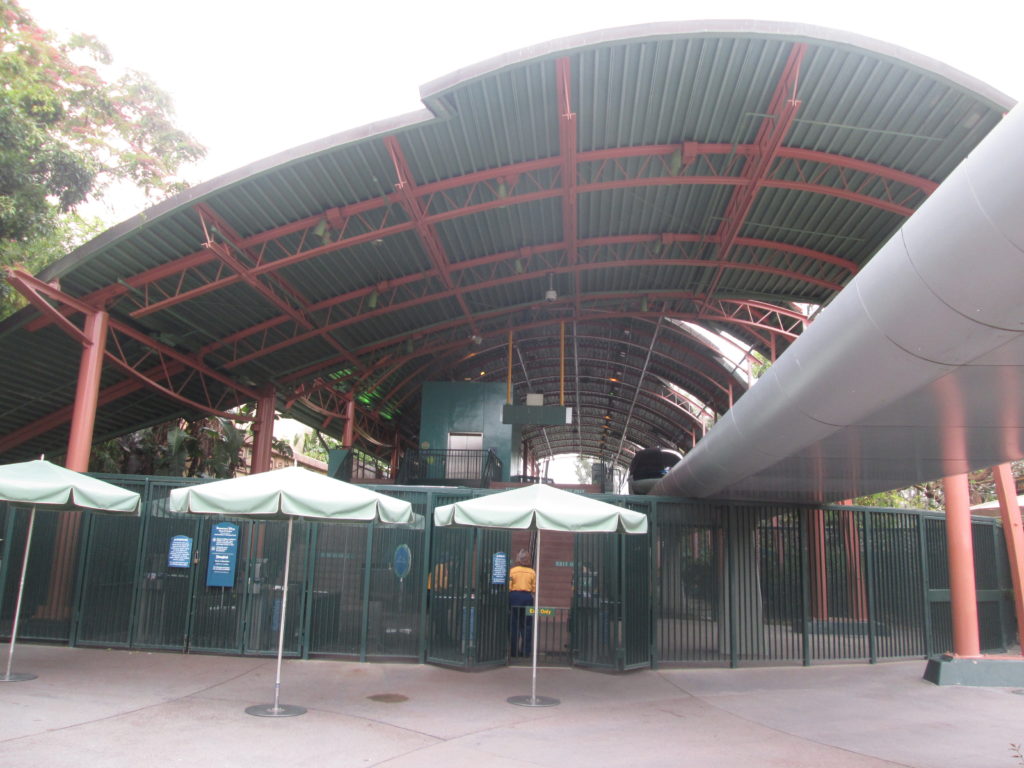 Whether or not you have the MaxPass, the Disney app will tell you what the FastPass times are, so you can decide what you want to get. We found that getting the FastPass on the MaxPass a little wonky at times, in term of when we were able to get a new one. Basically, there's a time listed on the FastPass that says when you're eligible, but it wasn't always very intuitive.
Bring a spare battery or charger for your phone. They do rent chargers at Disney, and you can use the charger and then return for a fresh one – I read somewhere that it's $30. Undercover Tourist has an extensive post on the MaxPass – it's worth a read. I had a spare charger (and used it) and also had others in my group set up with the app on my account just in case.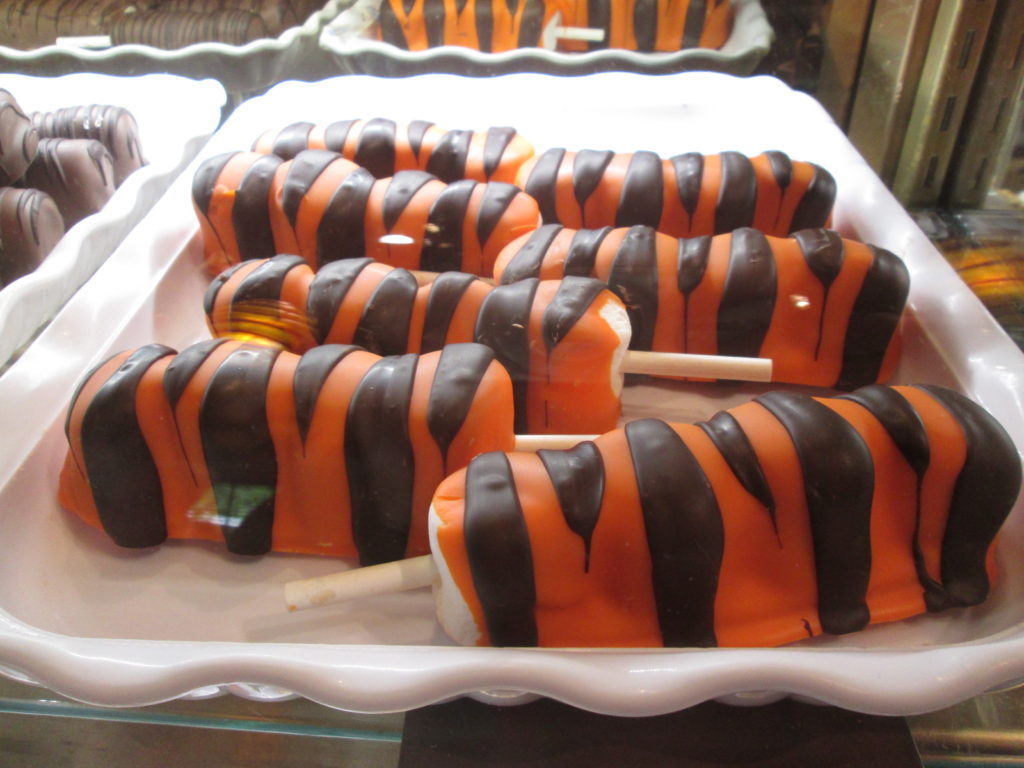 In our two days at Disneyland and California Adventure over spring break (e.g. peak prices/crowds) we hardly waited in lines. We managed to hit all the big rides – sometimes multiple times in BOTH PARKS – in one day with our Park Hopper, and still had plenty of leisure time. We would definitely get the MaxPass again.
Here's what's new at Disneyland and California Adventure.
Here are more tips on how to make the most out of your Disneyland trip.