We used to make an annual spring break trek to Disneyland and California Adventure. We did so again this year, but it's been a few years since we did both.
2019: went to both
2018: went to neither
2017: Disneyland and Universal Studios
2016: Disneyland and California Adventure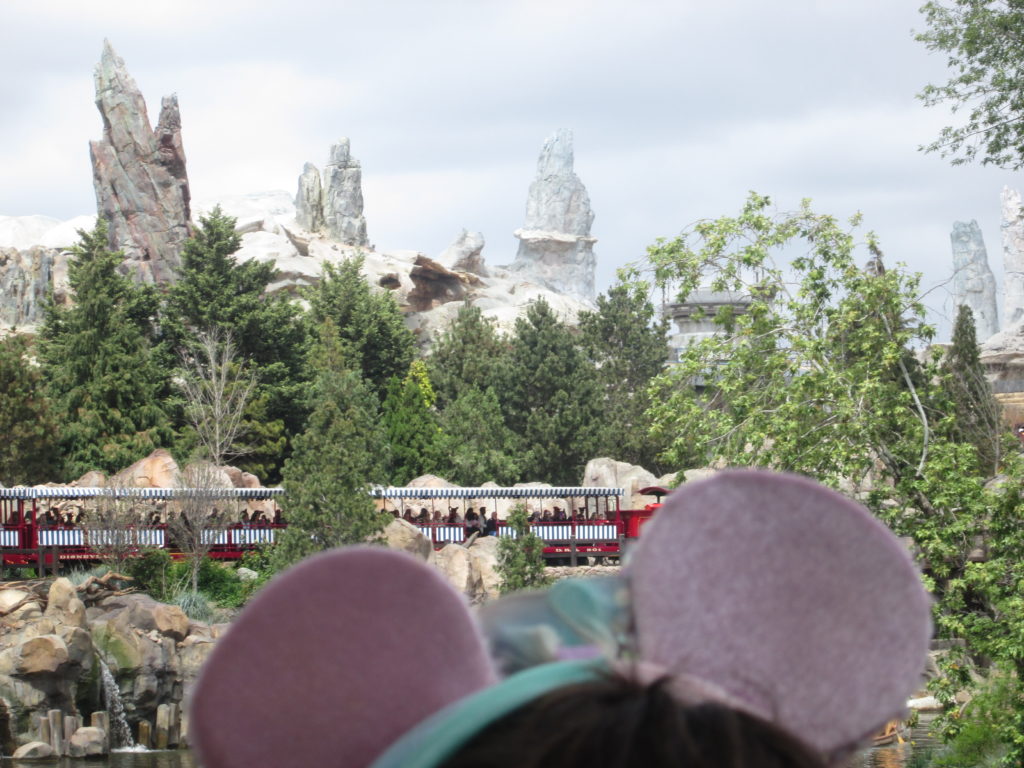 There have been a lot of changes in the past few years, (hello Galaxy's Edge!), mostly for the better. Here's what's new at Disneyland and California Adventure for us. And no, we weren't there in time for the Galaxy's Edge opening. But we'll have a guest post on that soon.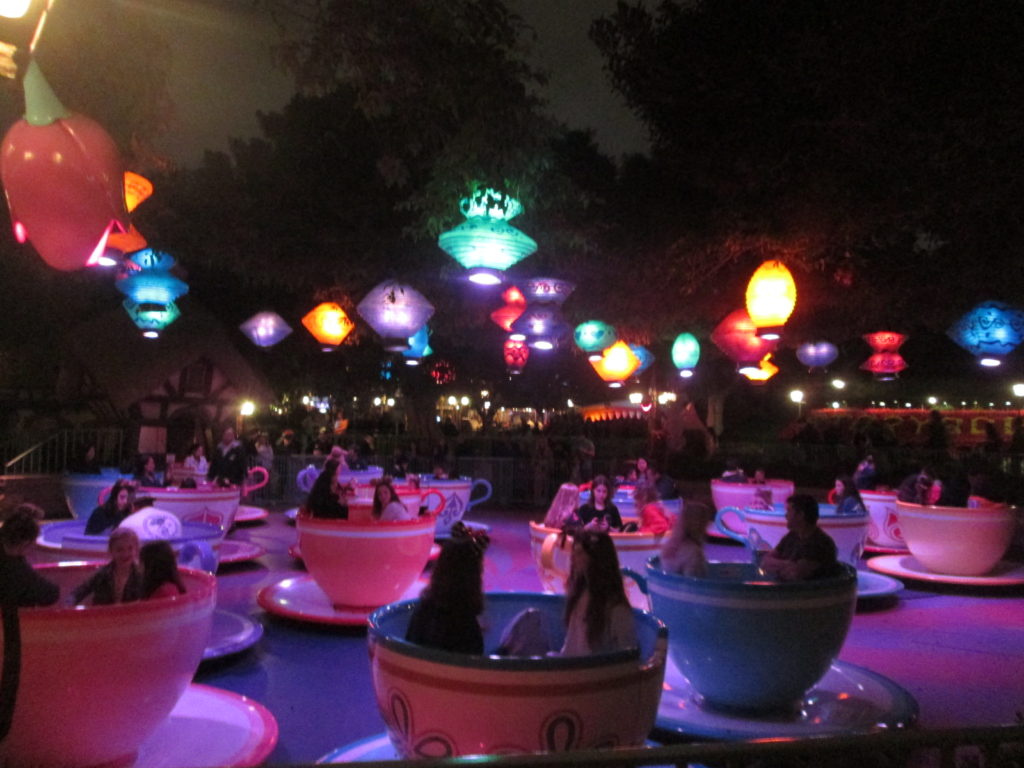 Changes to both Disneyland and California Adventure
Walking to the parks: The hotel (we stayed at one of the fleabag places off Katella) told us the walk to the parks would be 20 minutes, which seemed crazy, since it was less than half a mile. But then we realized why. When walking from Katella and Disneyland Drive, we used to cut through Disney's Grand Californian Hotel to get to the parks – you entered very close to the security area and park entrance. No longer. You're not allowed into the Grand Californian unless you're staying there. And the entrance to the hotel via Downtown Disney has a turnstile and security. Instead you have to walk a few blocks out of your way, around a parking lot on the other side of the street, and then enter at the beginning of Downtown Disney. It was not well marked. We ran into a British family who had been wandering up and down the street multiple times, and they asked for help getting to the park. A Disney employee had to tell us how to navigate it.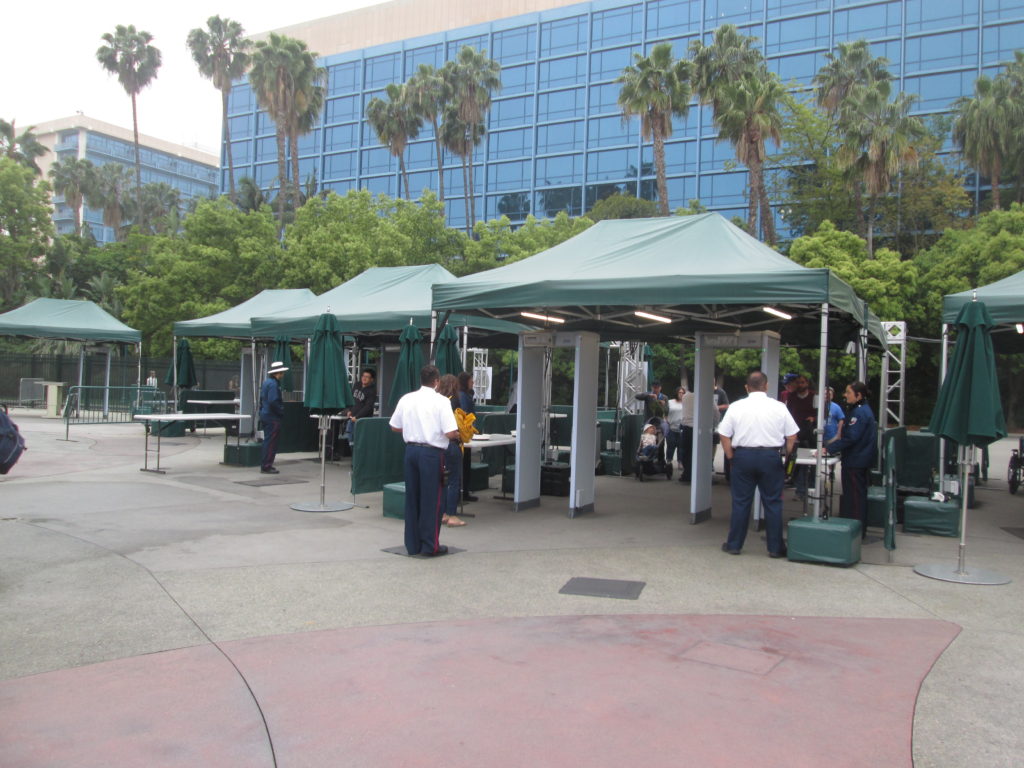 Security: The bag check and metal detector used to be very close to the park entrances. Now it's at the beginning of Downtown Disney.
Downtown Disney: We did enjoy walking through and seeing all the shops and restaurants. The LEGO store has some great LEGO sculptures outside (including Beauty and the Beast) and a big Aladdin and magic carpet inside.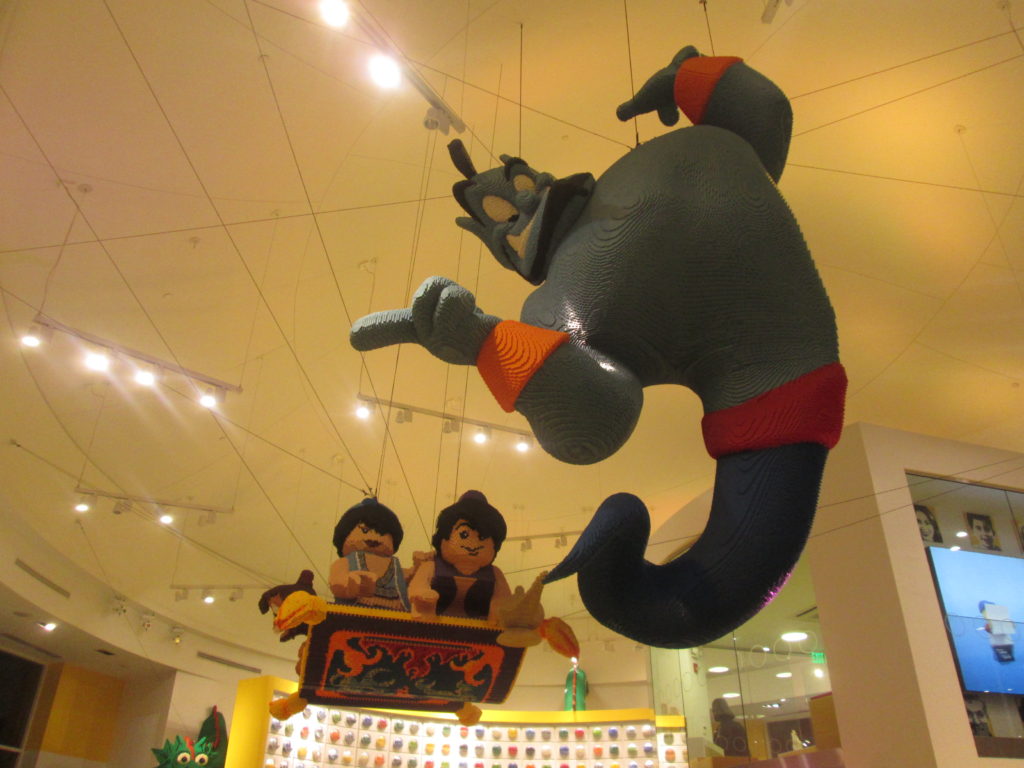 FastPasses: They finally added FastPasses for Disneyland's Matterhorn, It's a Small World, and California Adventure's Toy Story. Long overdue! The FastPass has a one hour arrival window – use from noon to 1:00 p.m. for example. It used to be that once you reached the entrance time for the FastPass (let's say noon), you could use it at any time after, regardless of the expiration time. That changed years ago. Now, you can use your FastPass 5 minutes before it starts, and up to 15 minutes AFTER it expires. We tested this out, arriving 10 minutes after the expiration period, and could still use the tickets. We asked the cast member, and she told us 15 minutes is the latest. So you do have to watch the times when planning out your FastPasses.
Also FastPasses no longer use paper tickets – the paper ticket is given by the machine as a reminder, but it will not work as your entrance ticket. Your FastPass is stored on your actual Disneyland ticket (also on your Disney app if you pay for the MaxPass – reviewed here). This is a paper saver for MaxPass users, but means you can't give someone your unused FastPass or possibly use the FastPass multiple times in a row late at night if the cast member doesn't collect it. Not that we've done that. Many times.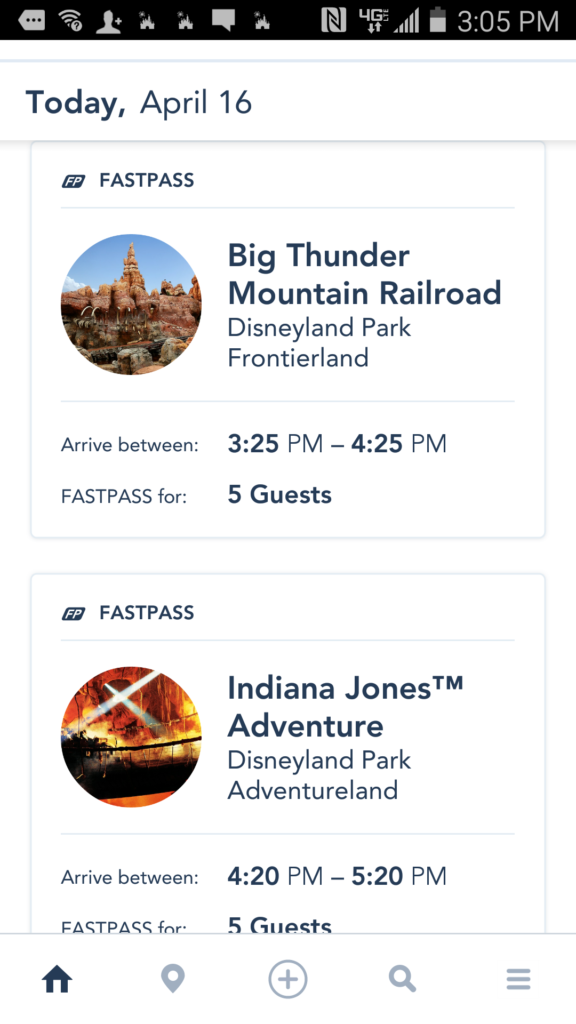 Mobile ordering: This was around a few years ago, but we finally tested it out. I can't believe we didn't use it earlier. At certain restaurants, you can order from your app, and put your credit card information in (the app will store the credit card number if you want). Then when you arrive at the restaurant, you click "I'm here" and go to a specific window. You will avoid the line and hardly wait any time at all for your food. We tried this at Bengal Barbecue and also at the Dole Whip place outside the Tiki Room.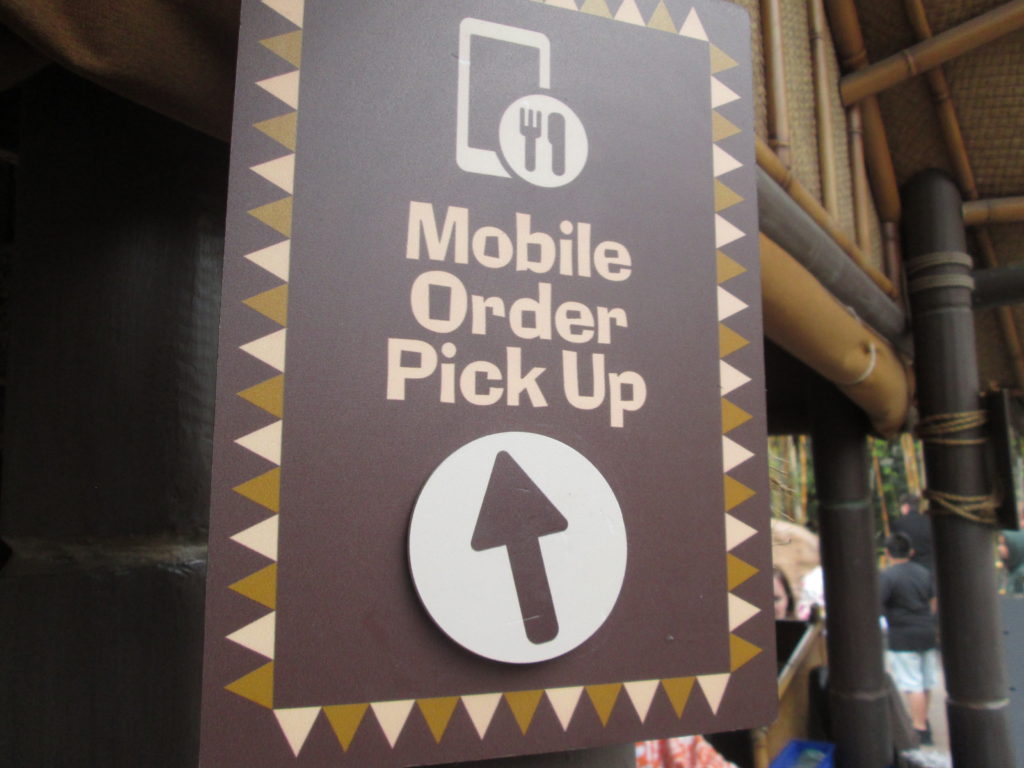 As usual, the Dole Whip place had a huge line. We literally walked into the Tiki Room outdoor waiting area, ordered a Dole Whip in 20 seconds, clicked "I'm here" and told the woman at the register who we were. She then walked over and got the Dole Whip for us. It took all of 60 seconds, while the other losers were still standing in line. It costs nothing extra to use mobile ordering. Note that participating restaurants may not have the entire menu. We tried mobile ordering at Pacific Wharf in California Adventure, but ended up waiting in line because the menu options were too limited.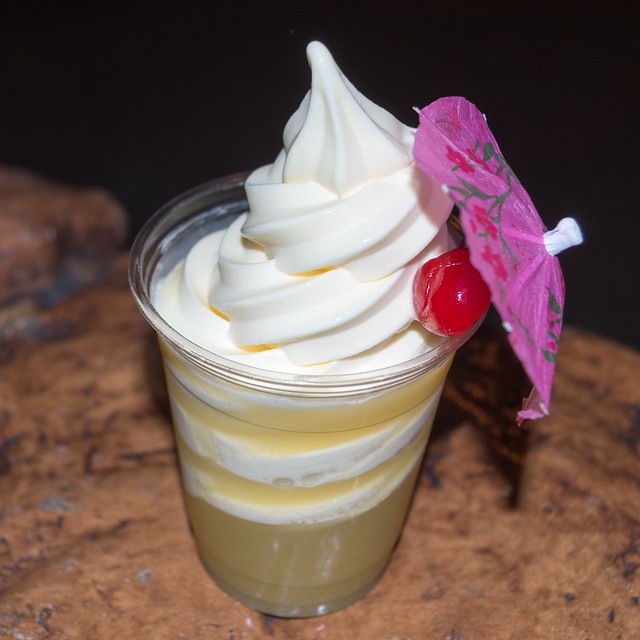 Max Pass: This is such a big thing we covered it in another post – is the MaxPass worth it?.
Disneyland
Star Wars: Galaxy's Edge: This opened at the end of May, and we were there in April. We could see the mountains rising in the distance, behind Toontown. We got a glimpse from Big Thunder Mountain, but the best view we got was from the railroad and a little view from the top of Tarzan's Treehouse. Also, a nice view from the Rivers of America, on the top deck of the Hungry Bear Restaurant.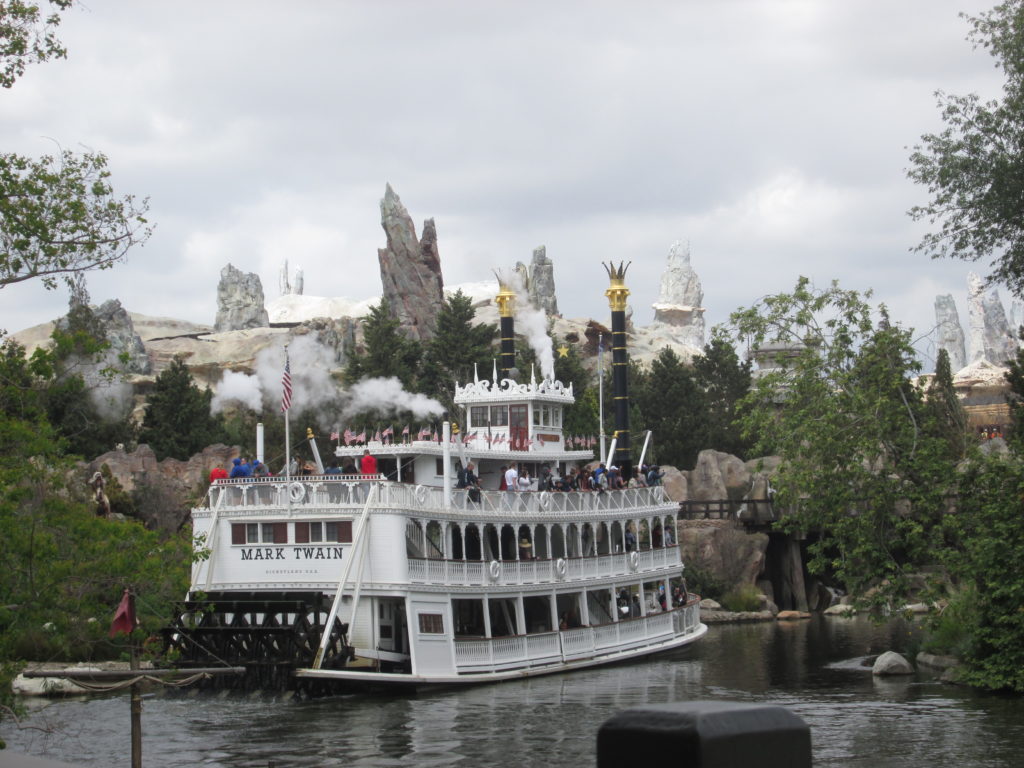 Scene changes: A few additions/changes in the Haunted Mansion (a hitchhiker holding a cage with a head), Pirates of the Caribbean had a new octopus holding gems and the water vapor with a pirate talking was gone (too bad – we liked it). In Indiana Jones, they added a vapor strip with something on it – it wasn't done well. We asked, and you're supposed to see rats running across the vapor, but in our 3 times through the ride, that was lost on us.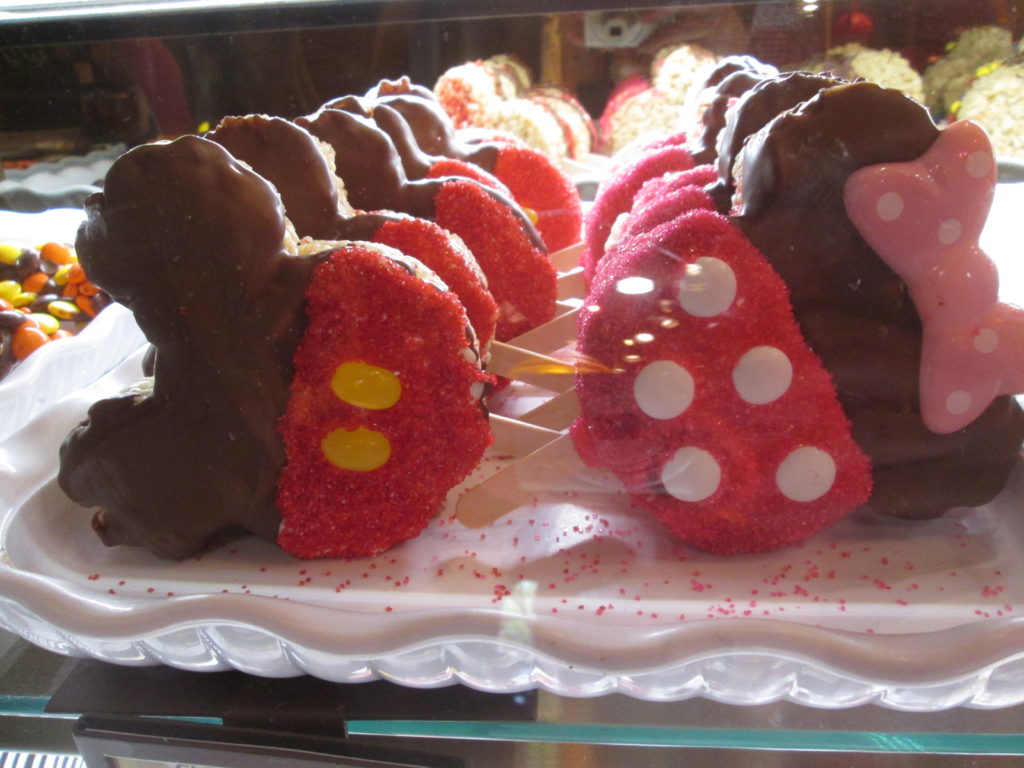 California Adventure
Pixar Pier: They updated the former California Pier to Pixar Pier. It's mostly subtle, but there's the Pixar lamp on top of the Pixar Pier sign, and it moves.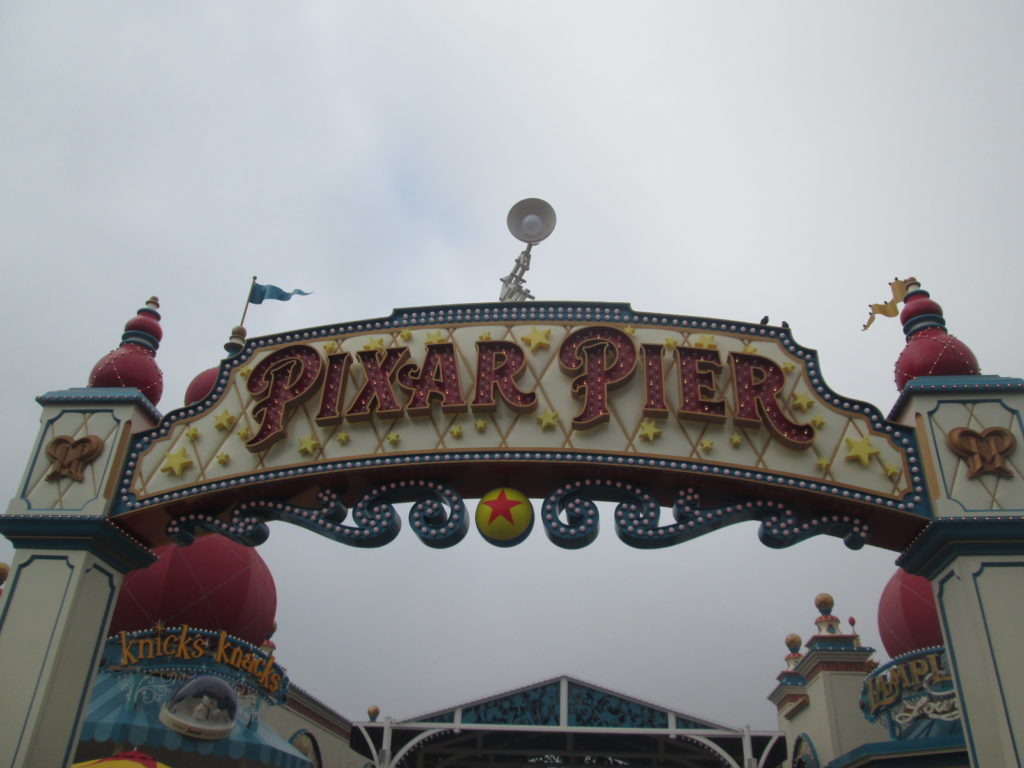 Incredicoaster: The California Screaming roller coaster became the Incredicoaster. They added a plot line (basically, try to catch Jack-Jack) a new soundtrack, and a few scenes throughout (plus the actual cars are now themed). Disney cleverly uses the covered arches to further the story line with lighting, and the big reveal was that in the second arch, when Jack-Jack is offered a cookie, you smell chocolate). I missed most of the story line because I was too busy trying not to throw up. Some interesting facts: it launches you from 0 to 55 MPH in four seconds at the beginning. It's the 8th longest roller coaster in the world, and 3rd longest steel coaster, which is not so good when you feel ill.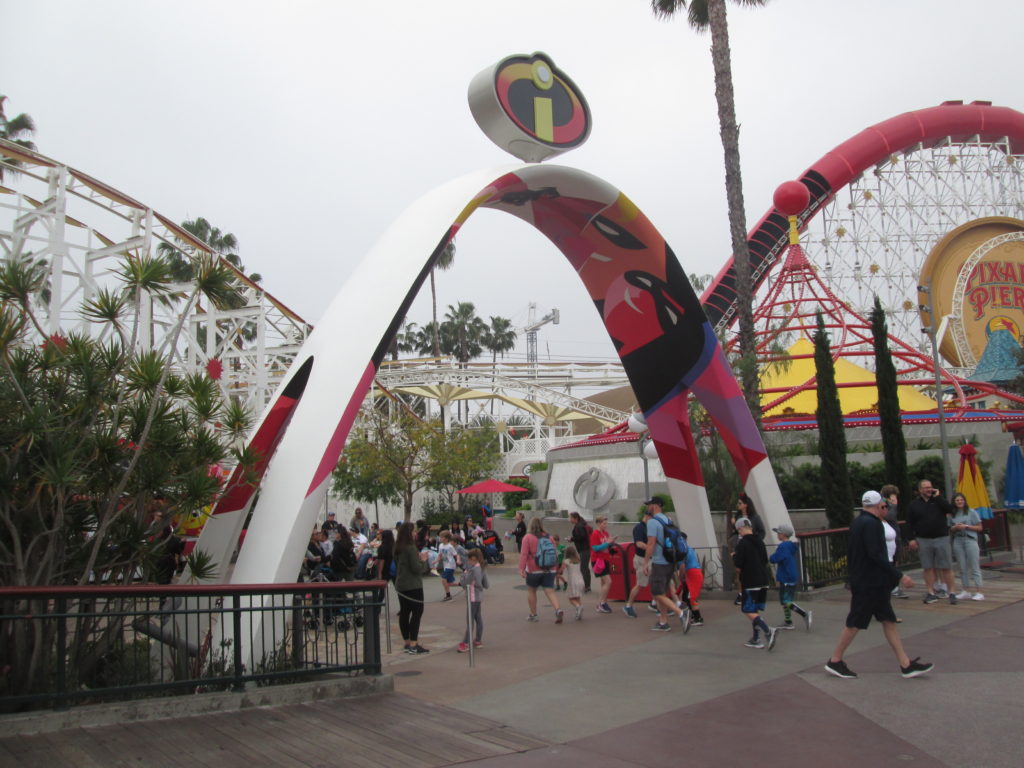 A Bug's Life becomes Marvel Land: A Bug's Life is now closed (and unfortunately, so is the cut-through). Marvel Land is in the works.
Tower of Terror became Guardians of the Galaxy: We were NOT happy that they closed Tower of Terror, especially to convert it to a Marvel ride. That said, they did a good job. The interior lobby was themed as Tivan's collections (in glass boxes). The Guardians had come on a "tour" and ended up in cages. You come in and get your biometrics scanned, and the raccoon will use that identification to cause generator problems, so the Guardians can be released. The lift you're on goes into chaos (it's a drop ride) and spoiler alert! The Guardians are released at the end. The ride is generally the same as Tower of Terror, but the drops are a little different, and you only look out the top open window once (photo is taken). See more about the collections here.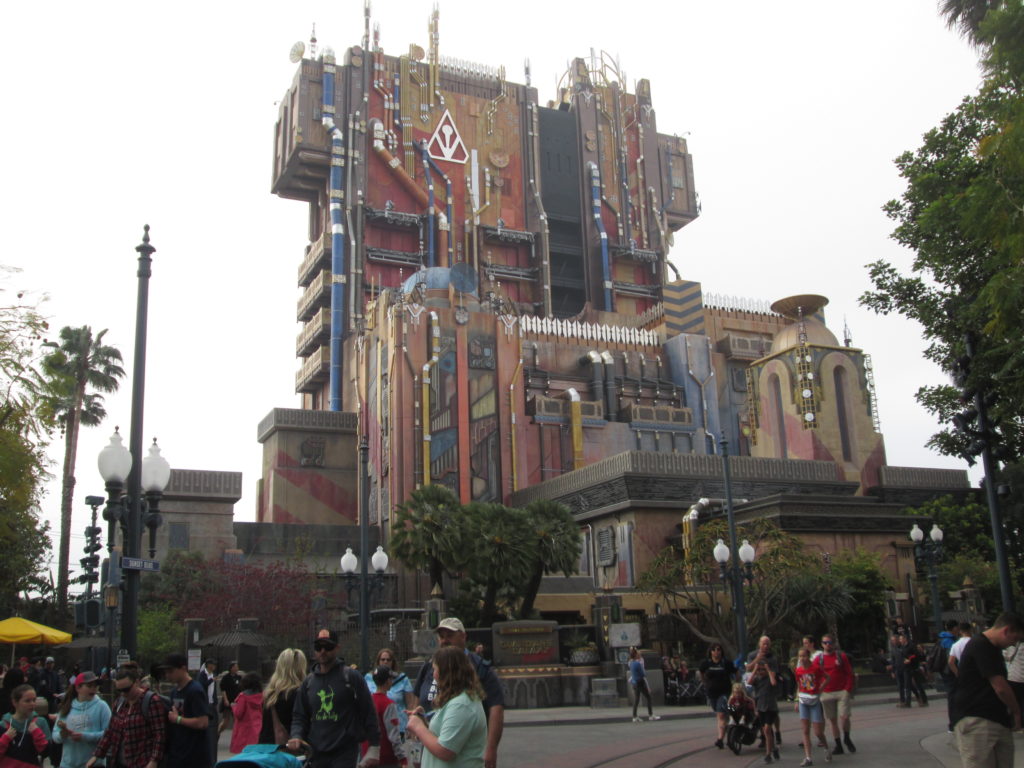 Radiator Springs Racers: The Fast Pass distribution area was moved due to the dismantling of a Bug's Life. It's now in the Ornament Valley area overlooking the track, when walking past the ride. It's also a great place for photos. The distribution kiosks are adorable, and there's a national park type sign showing the landscape. Read it. It's really clever. Also, if there's a Disney photographer around, take advantage. We got our best photos of the day here.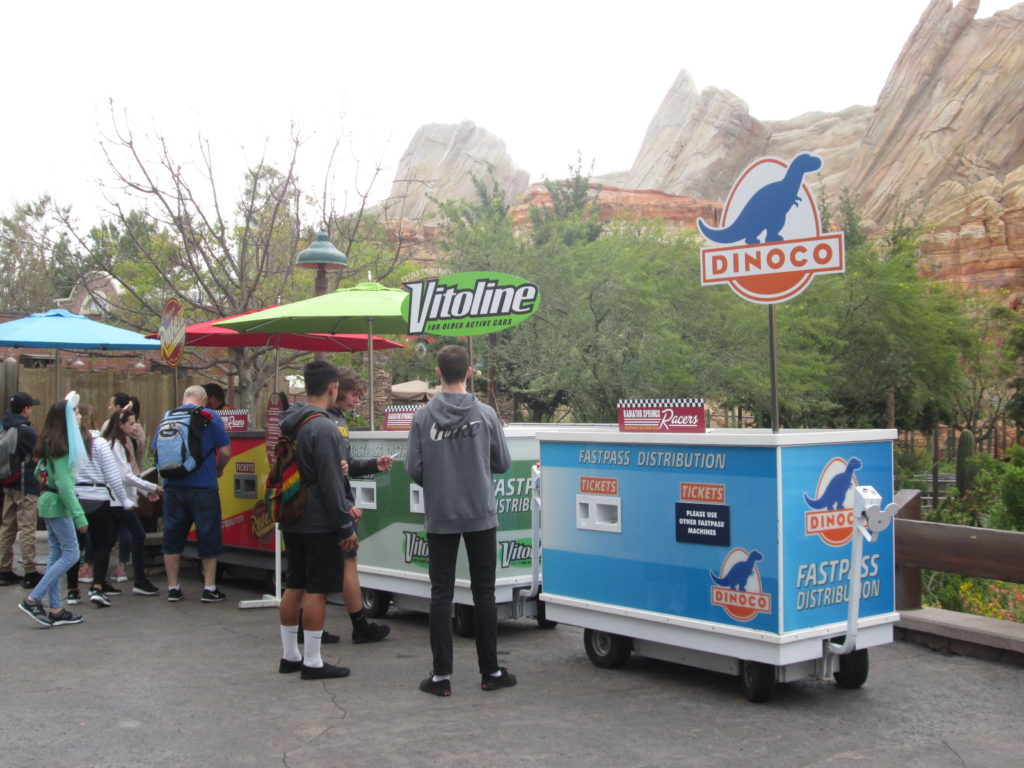 You can see more closings and refurbishments on Undercover Tourist. We bought our discount Disneyland tickets through them, in spite of some nerves that maybe they weren't legit. Not only are they legit, but I clicked on my Rakuten (formerly Ebates) link first, and got money back from the purchase. Yes, this is an affiliate link, but I earn money back every year from shopping I'm doing anyway – a $5 minimum for the check to be sent each period, which is easy to earn with online shopping. There's my ad.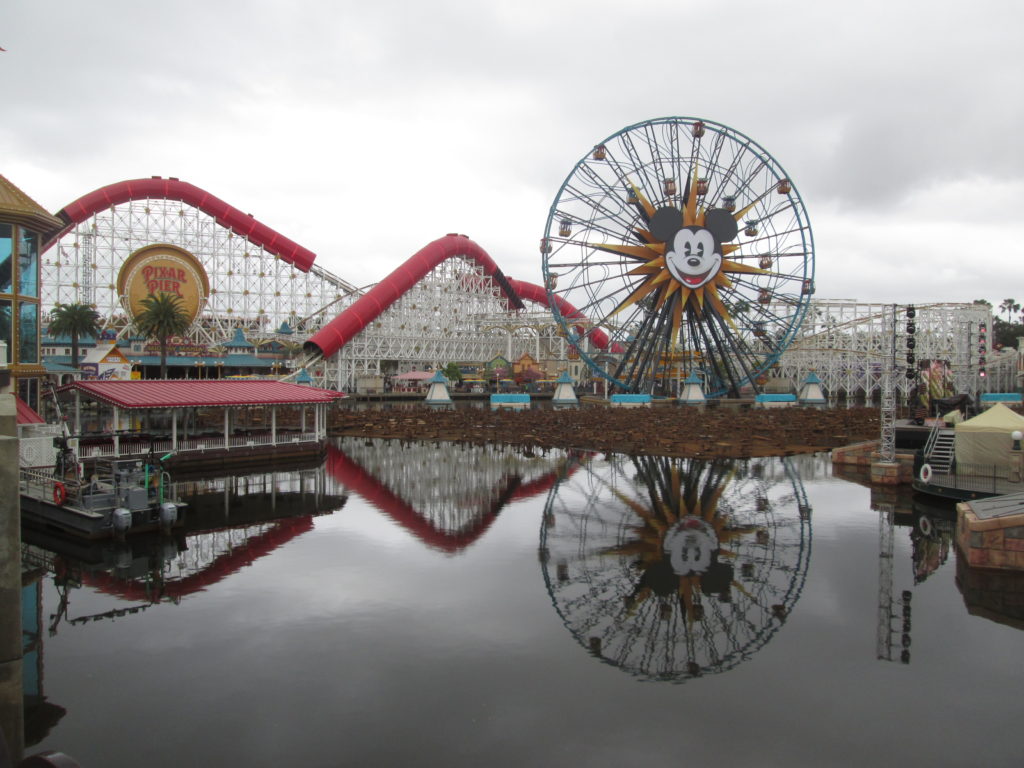 Read more about the MaxPass here.
Deciding between Disneyland and Universal Studios? Here's our comparison.
And here is advice for newbies to Disneyland and California Adventure.