This is Mark Kaplan, Debbie's husband, guest blogger for this post. When Debbie daytripped to Philadelphia for a sorority reunion, it was left unsaid that there was no way the kids or I would be tagging along….for everyone's sake. "So guys, what do you want to do this Saturday?" I inquired.
"Paintball!" said the boy.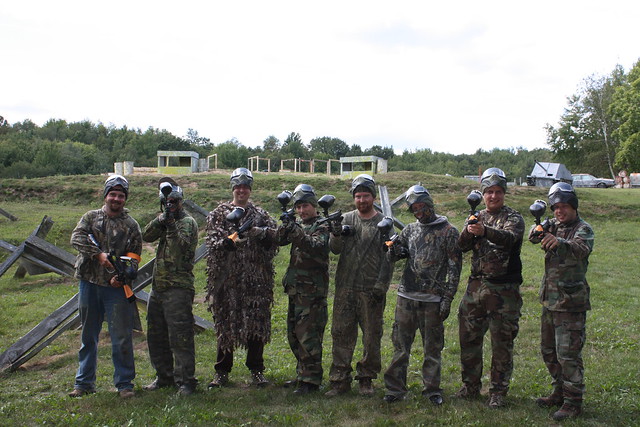 It was one of those parenting moments – I'm sure you've had them too – when your child blows you away with a completely unexpected answer. Fortunately – unlike New Year's Day 2015 when I was in California with the kids, Debbie was in Asia, I was hung over, and I asked the kids what they wanted for breakfast (bacon!) – this was a pleasant, unexpected answer. Yes, paintball! Why indeed not? None of us had ever done it before, and we were all interested in trying.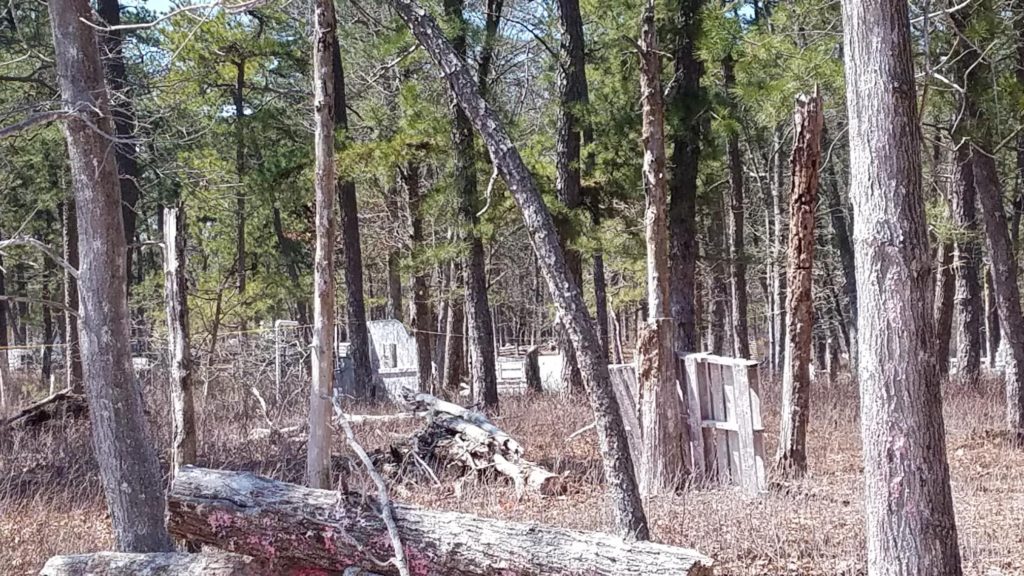 Where to go for Paintball
A quick Google search landed us on Cousins Paintball, (yes the owners are apparently first cousins). They have several locations in the New Jersey/New York area, and while Staten Island was closer, we went with the NJ location (close to McGuire-Dix-Lakehurst Air Force Base in central NJ) for a few reasons:
The field was bigger field and seemed woodsier. Playing in Staten Island next to a former prison site didn't seem to have the right ambiance
Afterwards, you can go to Wawa! Truly the nirvana of convenience store refreshment.
This blog is Jersey Kids, after all.
I was chatting with the owner and he said the New Jersey location was "more sedate" which also sounds good for beginners. He also mentioned that the Long Island has an annual Big Game with among other things includes a helicopter gunner over the field if you're into the Blackhawk Down kind of thing.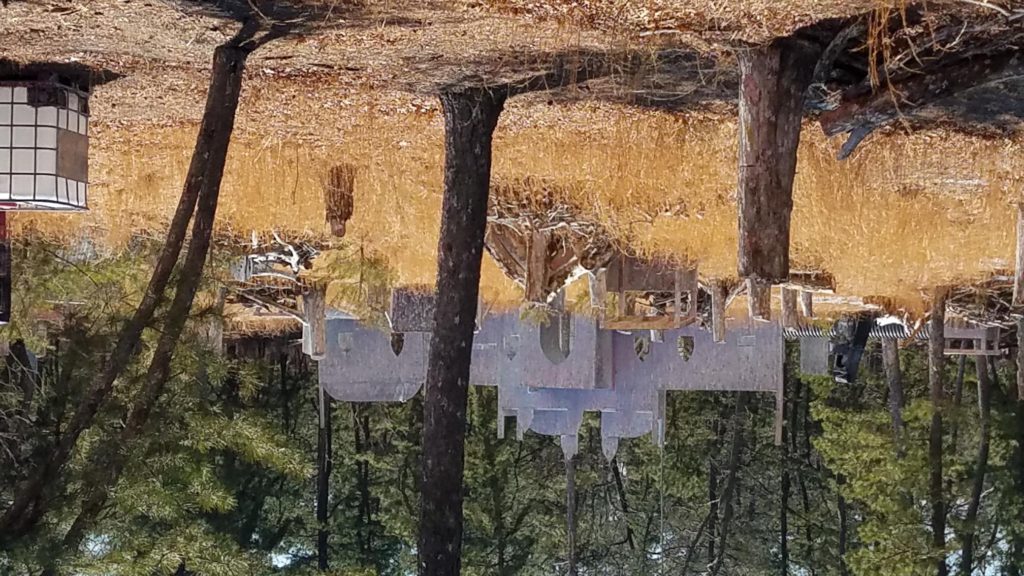 How much is paintball?
Beyond picking a location, you will have other decisions to make. First, which package you want. The basic package is $39.99, which includes all rental gear (mask and gun) and 100 paintballs. We went with the value package at $49.99, which included 500 paintballs. This was a good choice; you use up paintballs surprisingly fast. Second, there are other add-ons. For $8 a person we went with disposable coveralls, which had two advantages: they keep the mess off the clothes and thus keep my wife happy, and they are camouflage colored so they look cool.
Who do you play paintball with?
As we went on a weekend, we participated in their public games (they also do private events like corporate outings and birthday parties, and can have up to 12 games going simultaneously). In essence, you play pickup with whomever shows up. Our games had about 10-13 players, divided into two teams (armbands and non-armbands), which I was told was a relatively quiet day. The games vary:  kill everyone on the other team (one hit with a paintball is a kill; you are also supposed to surrender if the other team yells "surrender" within 15 ft), storm the castle (one team tries to touch the castle, while the other defends), and capture the flag (self-explanatory). A game lasts 5-10 minutes, and then there is a break when players will swap in and out. There are also at least two referees at any time.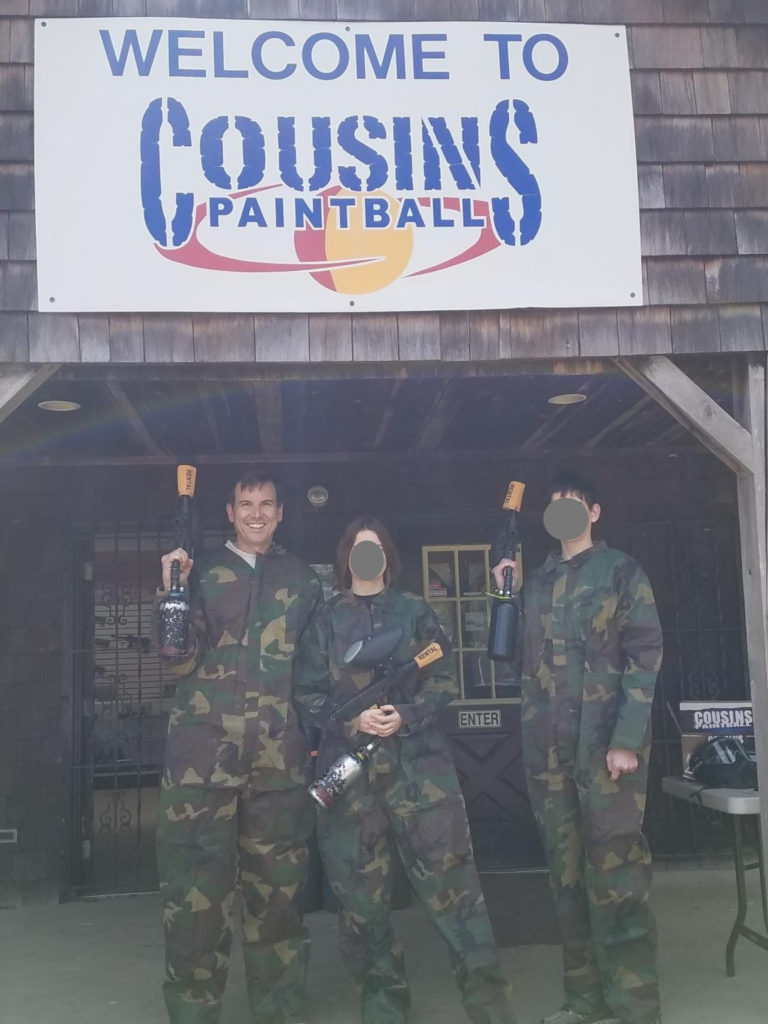 What did we think of paintball?
We all had a very good time, despite not having any apparent aptitude for this activity. I myself was killed in all four games, and I don't think I made any kills myself. But it's fun to shoot a paint gun, exciting to dash between taking cover (between being in the woods and the man-made obstacles there were lots of opportunities to duck and cover) and it was a nice day to be outside. It stung a bit when I was hit in the hand, the abdomen, and the thigh, but only for a couple minutes (the bruise can last a few weeks). Getting hit in the mask was actually preferable, since they take the impact (and provide a good reminder why you're wearing it!). We spent a bit over an hour actually playing, and finished up at their target range to use up the rest of the ammo.
Paintball tips
Other tips: spring or fall are good times to go, since long sleeves will be comfortable and those will take some of the sting out of the paintballs. There are cubbies in the "safe zones" where you wait between games and also when you're killed, which is a good place to have water and snacks. Conversely, I would not bring valuables on the course, and certainly not a phone, since they will just be in the way as you duck and run, and also can be shattered by a paintball.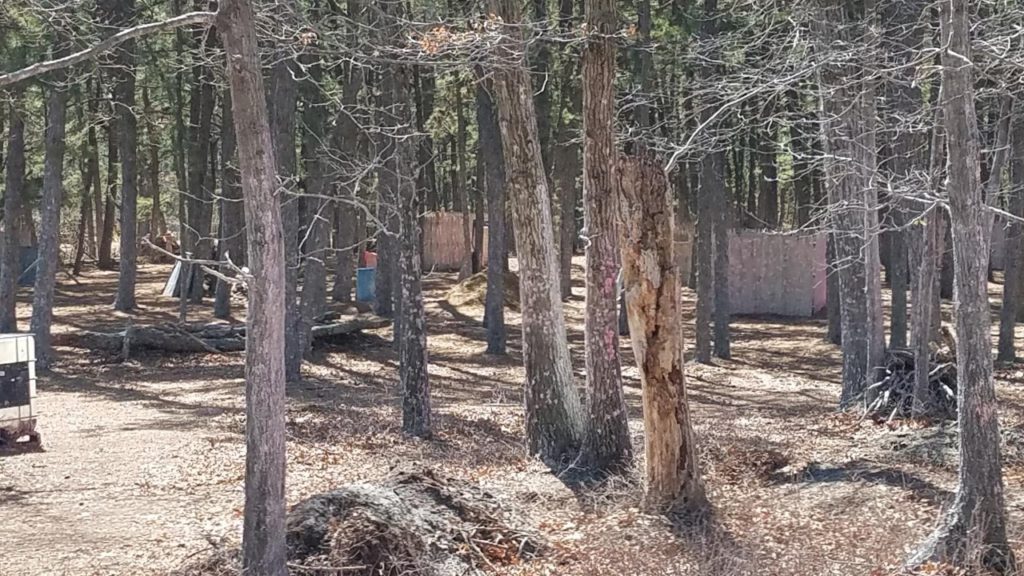 Where: Cousins Paintball – 750 Whiting New Egypt Rd (Rt 539), Manchester, NJ
When: Saturday/Sunday 9-5