We've been to the Meow Parlour cat cafe a few times in New York City. But living in Jersey, we wanted to find a local NJ cat cafe to indulge in our need to pet and play with cats, since we don't have any ourselves.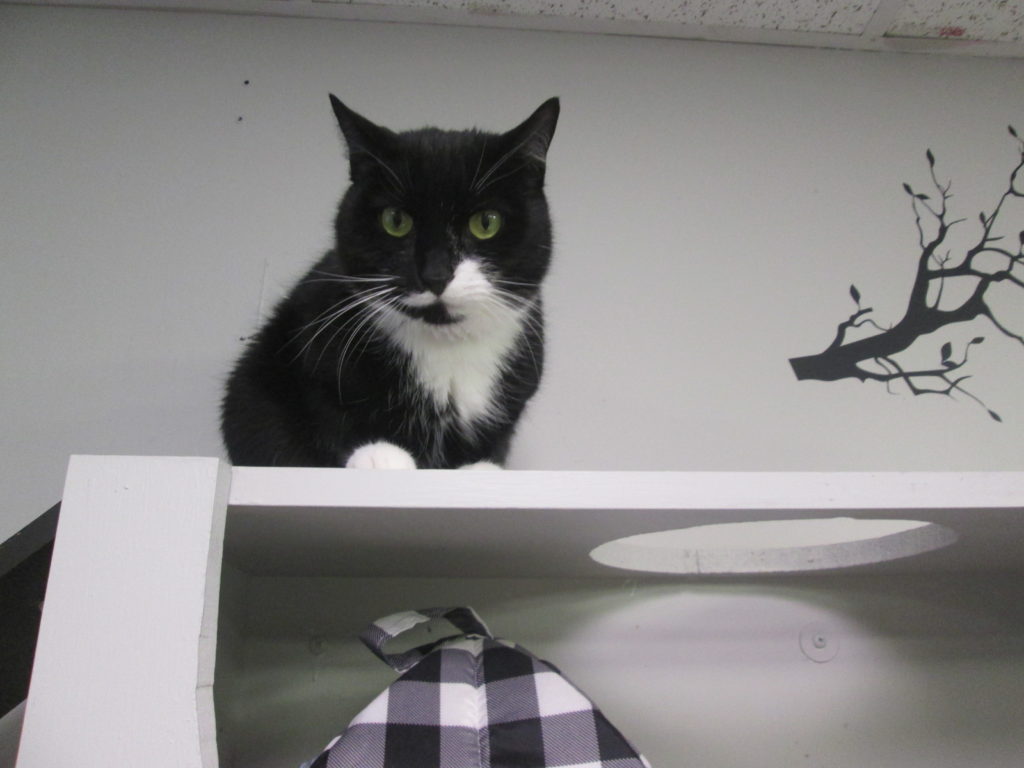 Luckily, Kitty Hall opened in April, 2017, and we made it over there recently to check it out. Kitty Hall has up to 12 cats at any given time. We were initially disappointed they didn't have kittens, they do have some cats that are 5-7 months old, which are just as fun to play with. They were super playful with each other and with us. And it's very similar to Meow Parlour, the place the owner modeled it after.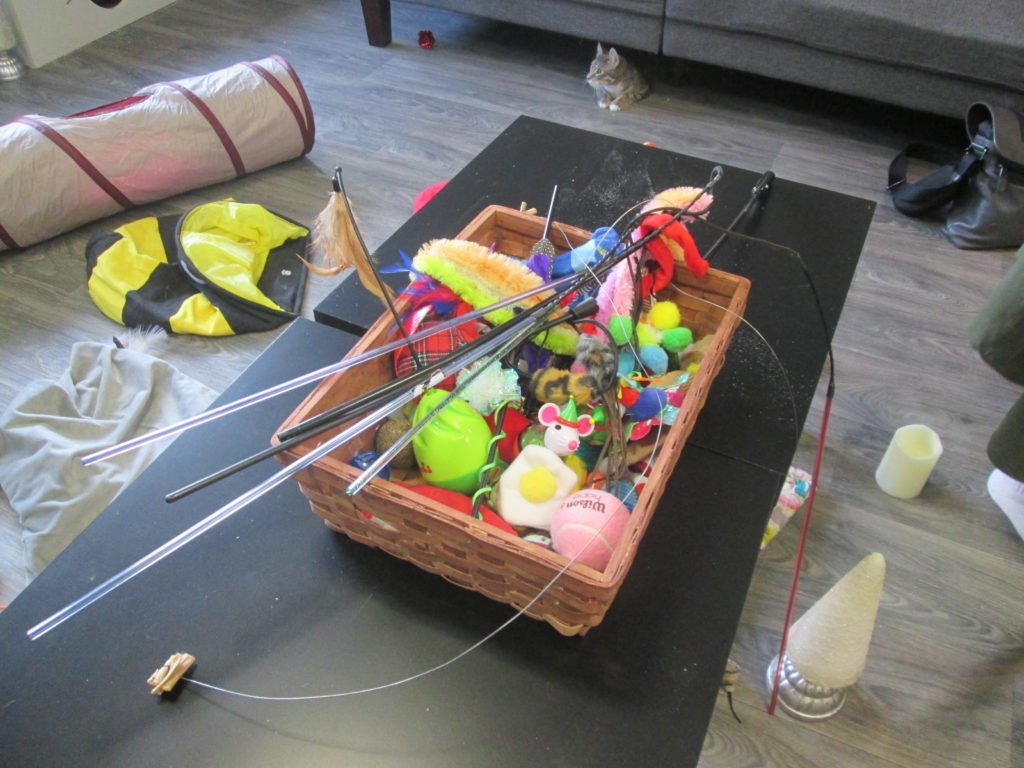 What's a NJ cat cafe? Basically a cat cafe is a room with lots of cats and cat toys, where you can hang out and play with cats.  At Kitty Hall you can order drinks from the restaurant next door – $1 for soda, coffee, tea, hot chocolate etc. – they'll bring it over. But no food is allowed in.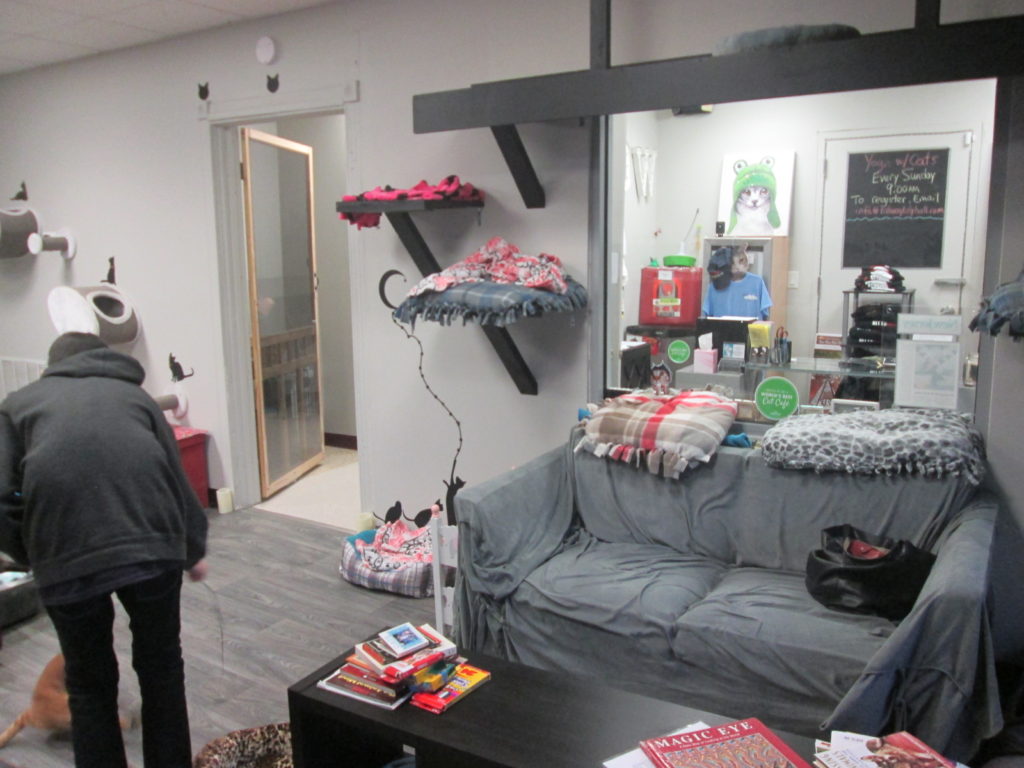 This NJ cat cafe owner is Kristin, a high school biology teacher who runs Kitty Hall during non-school hours, which explains why it's open late afternoons/evenings and weekends. She was friendly and it's obvious how much she cares about these cats.
The cats are available for adoption for $100, which I think includes shots and a microchip. They partner with Angel Paws. But even if you don't want a cat in your house (like us), it's fun to get your fix here.
There's plenty of seating for humans (and for cats), plus board games, cat toys and a television (one cat hung out on top of the TV).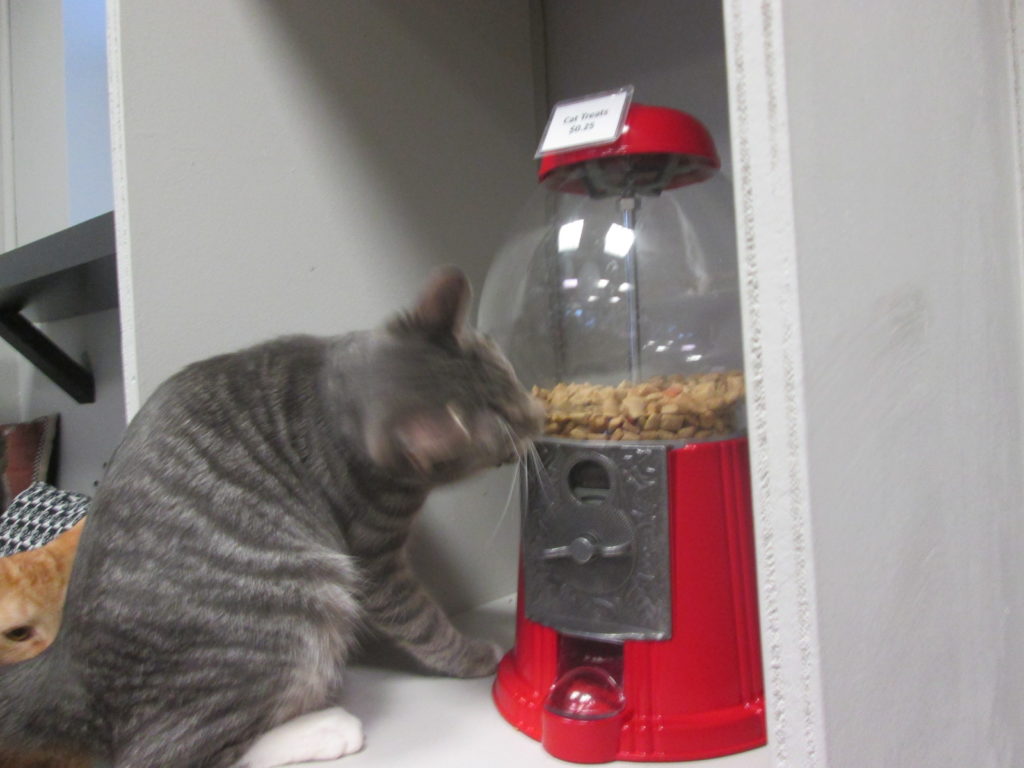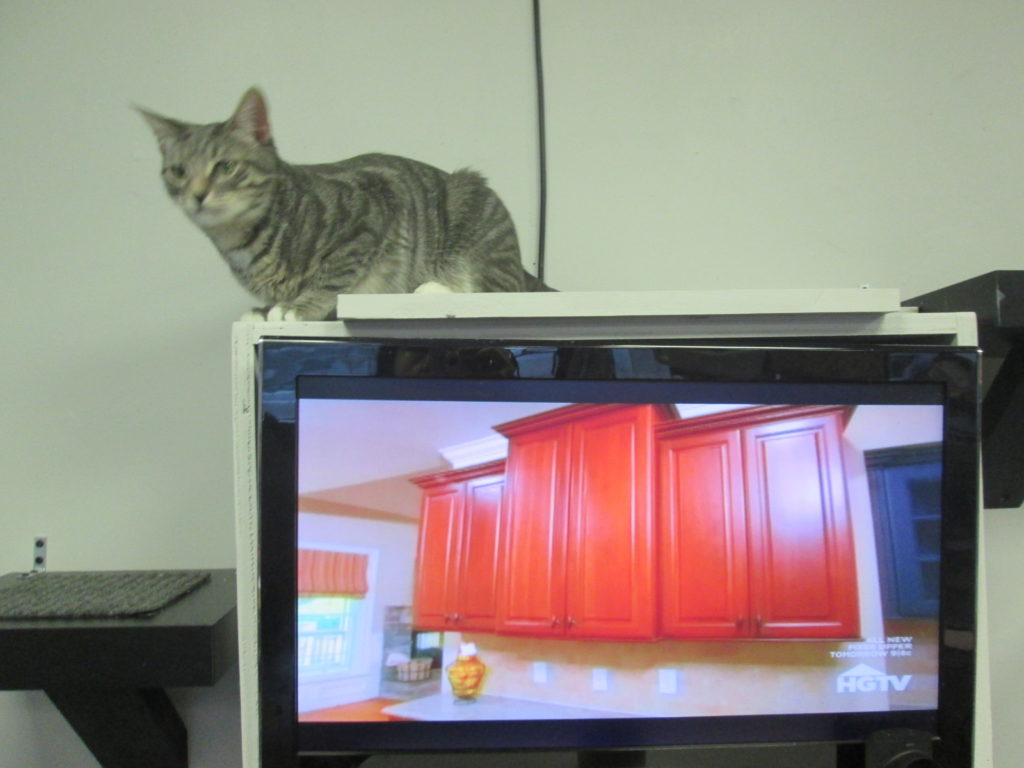 Cost: You pay by the hour – $10/person/hour, and reservations are recommended.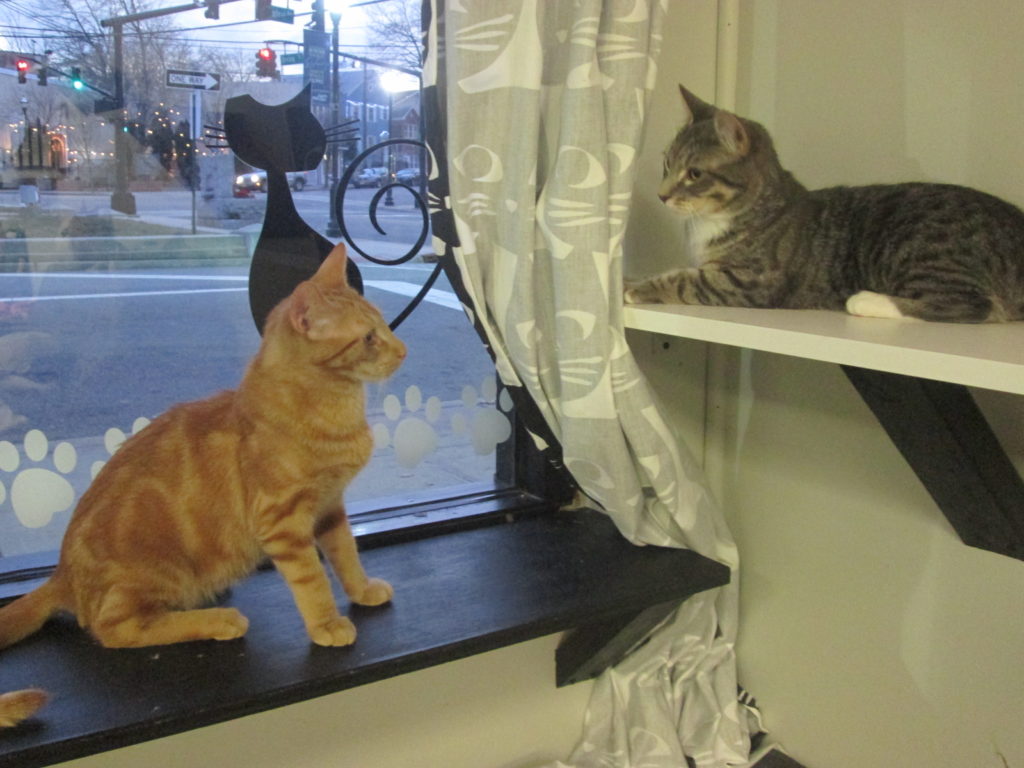 Age: Ages 5+ are welcome. You can have kids' birthday parties here (though presumably not the cake part).
Where: 209 W. Main Street, Rahway NJ
Parking: Street parking is available, so bring some quarters. It's also walking distance from the train station.