We posted about visiting Gulliver's Gate with kids during previews, when the features weren't fully functional. My teen son saw my photos and really really wanted to go himself, so we made a visit in early November. Gulliver's Gate holiday figures were on display, though they were just wrapping up its Halloween theme, where they put more than 40 Halloween characters in the regular scenes.
One of two Ghostbusters scenes at Gulliver's Gate. Copyright Deborah Abrams KaplanJust a brief intro: Gulliver's Gate is a miniature world in Times Square, with more than 50 scenes in around eight separate rooms or sections. Using your magic key, you can activate different displays to see movement and hear sound, though there's already movement and sound in some without you even having to do anything (lots of trains and cars, for example, as well as flashing lights).
In addition to the pamphlet they usually hand out, showing "Easter eggs" you can find in each scene (Easter eggs are characters in a scene that are famous and out of place), they gave out a Halloween pamphlet. That way you can see what the Halloween characters are and what section they're hiding in.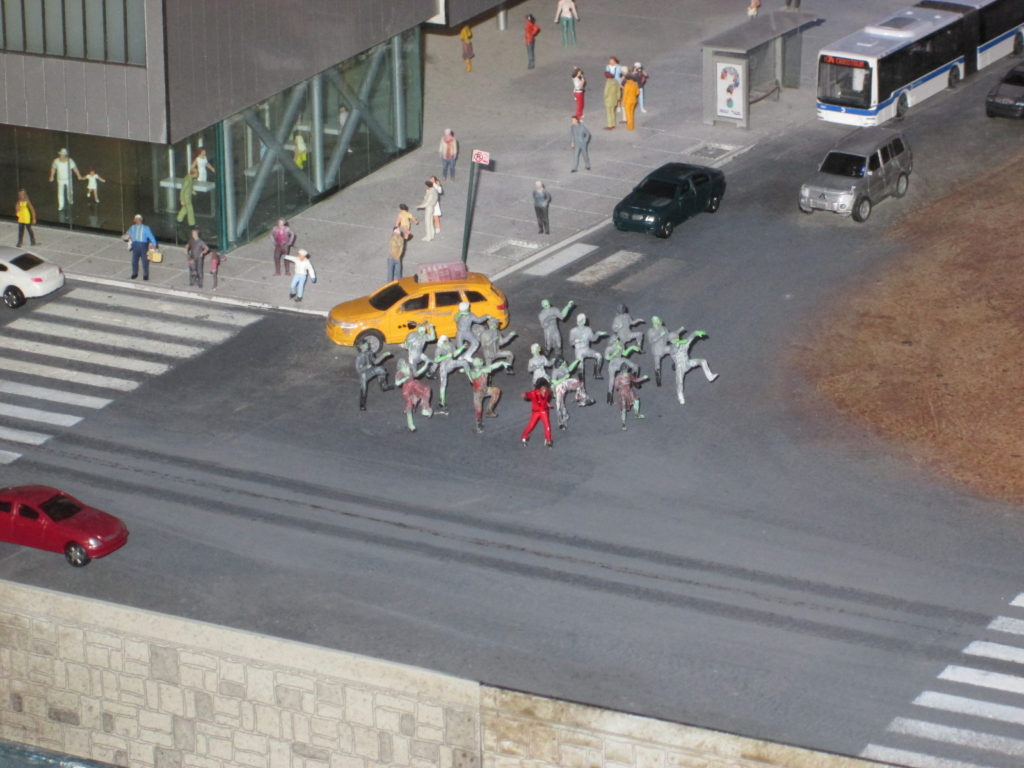 Thriller outside the Whitney at Gulliver's Gate. Copyright Deborah Abrams KaplanThat said, since we visited after Halloween, these pamphlets weren't regularly available, but we still found many of the characters without knowing what was supposed to be there. After talking with the manager, he went to get one for us. By the time this is posted, the Halloween characters will be gone, but hopefully the Christmas characters will be out soon.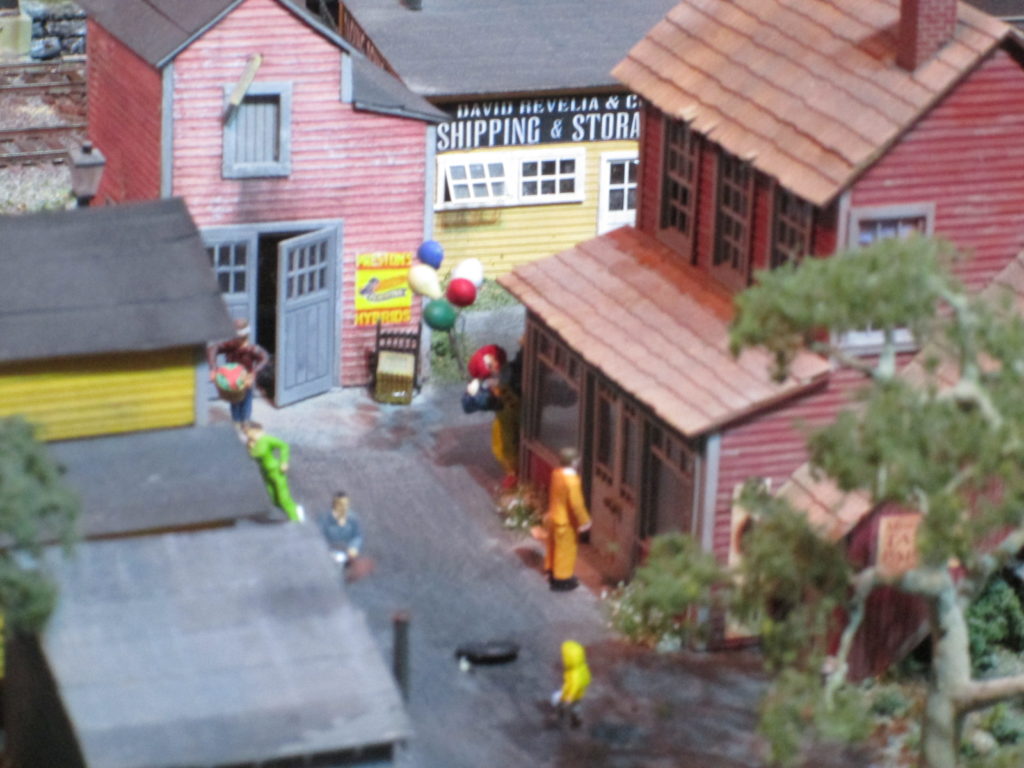 Pennywise from It at Gulliver's Gate. Copyright Deborah Abrams Kaplan"Navigators" roam the rooms to answer questions (like "where are the Obamas in Jerusalem?") and about the displays and how they're made. The staff is really nice and we spent a good portion of our visit talking with the manager, who was also walking the floors, and several of the navigators.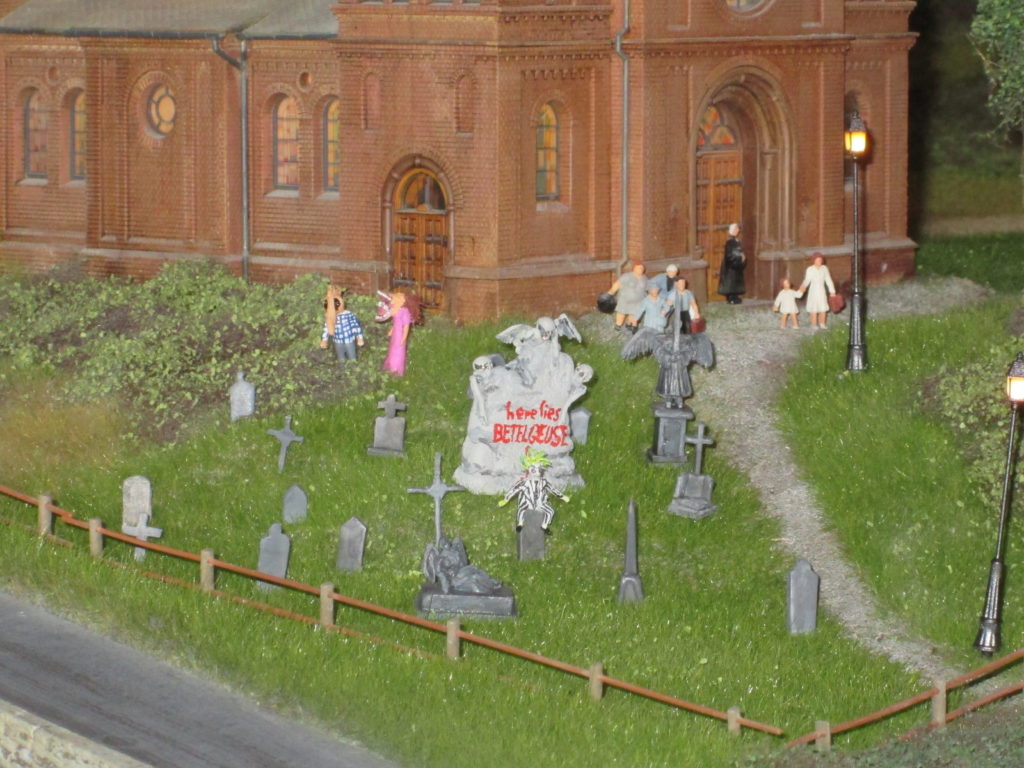 My son doesn't love museums and can lose focus pretty quickly when we're out. We spent 2.5 hours at Gulliver's Gate and he did not get bored once. He was actually interested in upgrading to their new annual pass.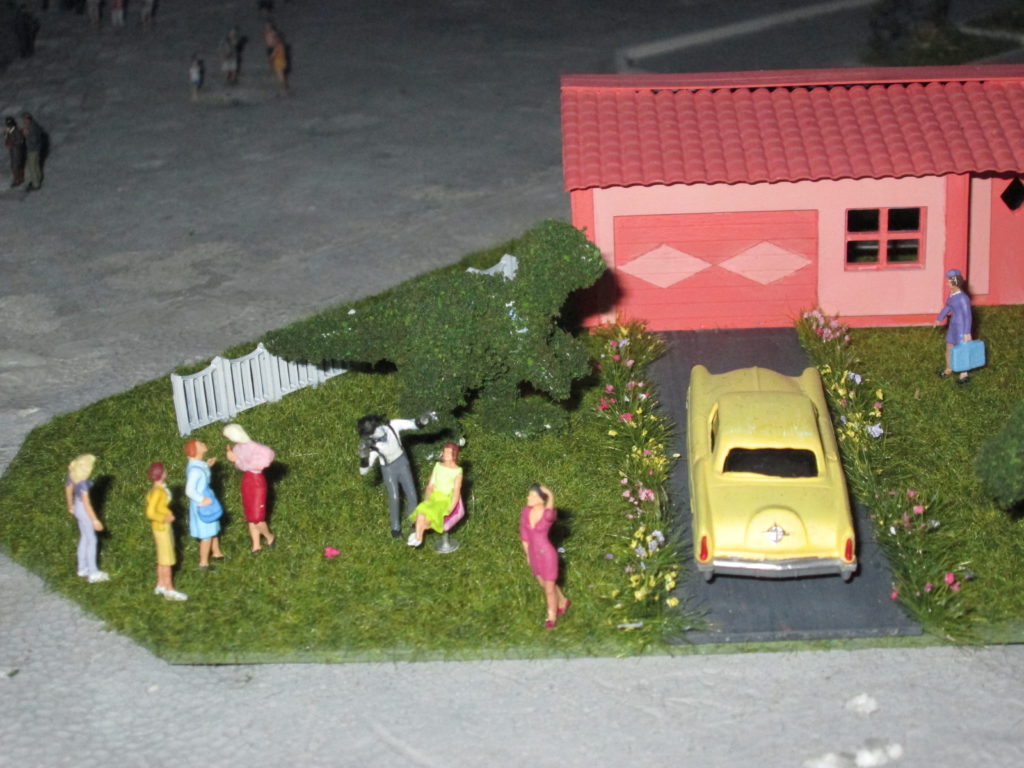 Whether there are special characters or not, you will always find new things at Gulliver's Gate, as there are 100,000 figures at least. Bring binoculars, to look at the scenes in the back. It's impossible to see everything there.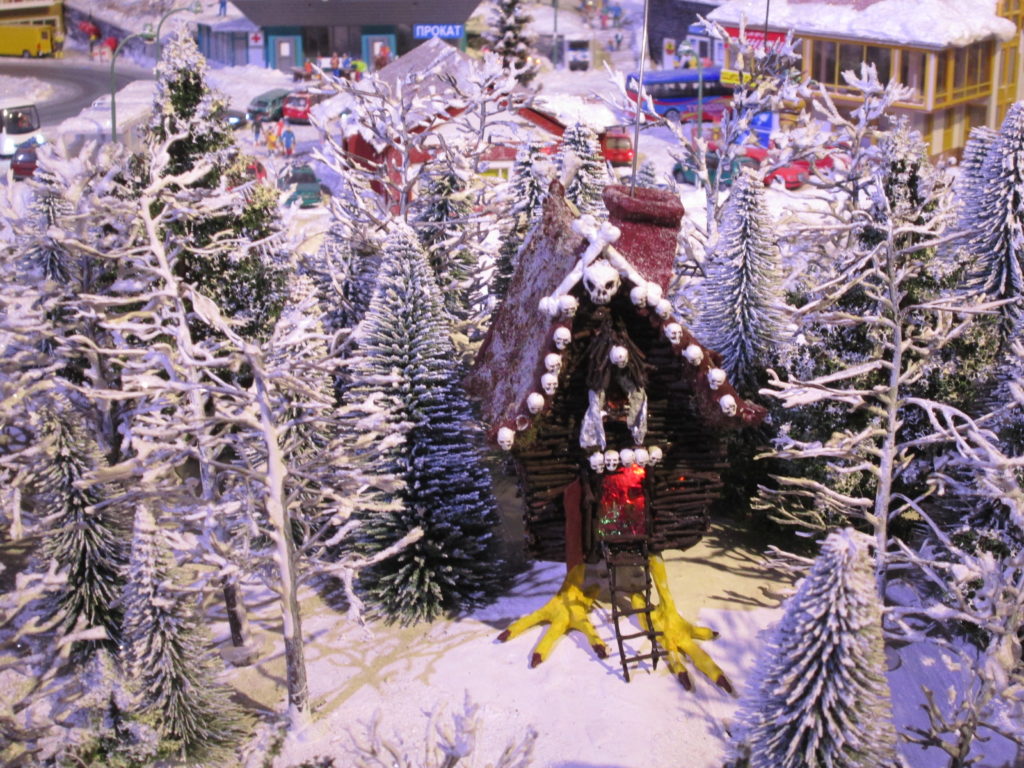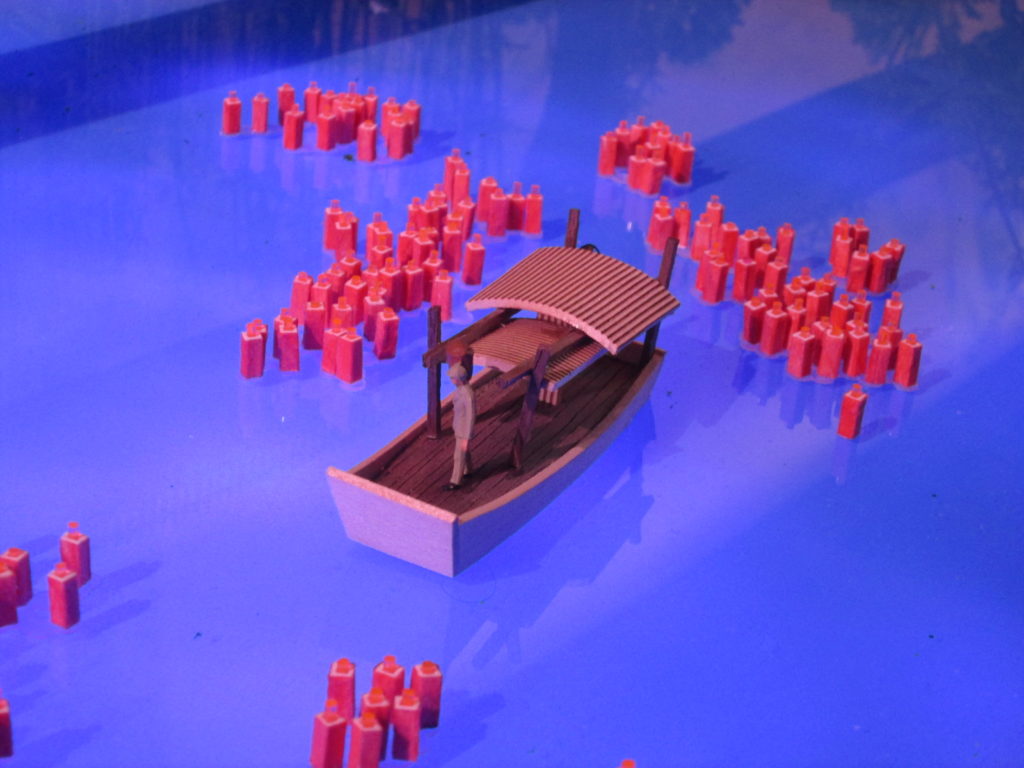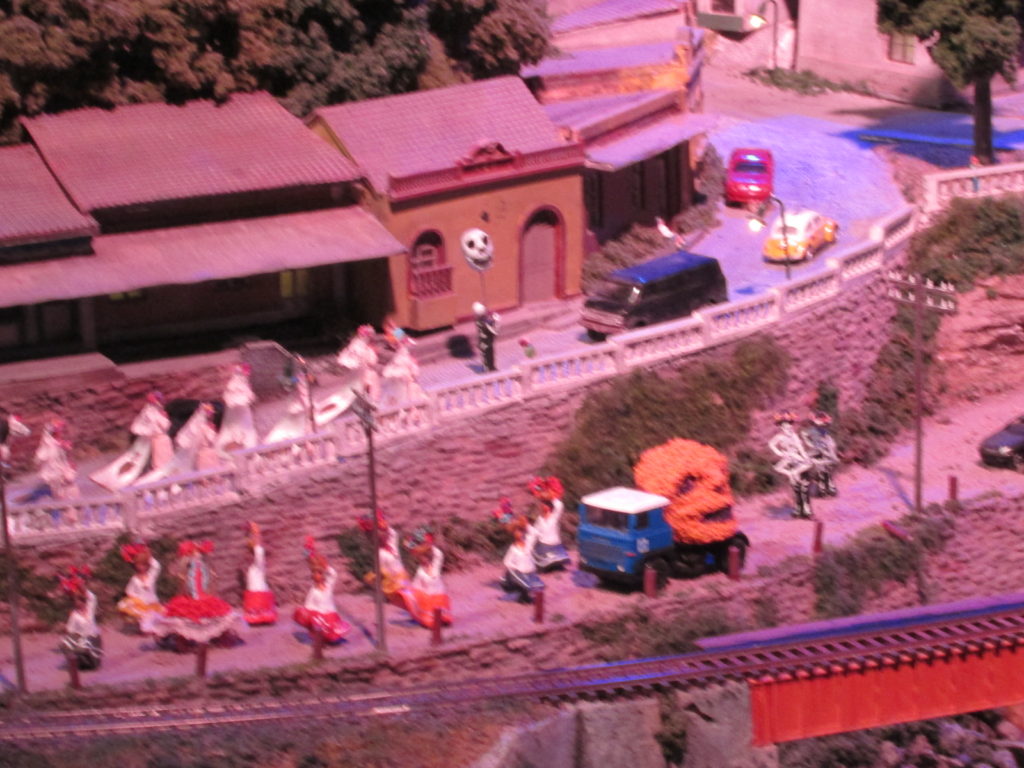 Not all the pictures here are exclusive to Halloween. Here are some I didn't notice or weren't up during my last visit. The model makers are constantly adding new things.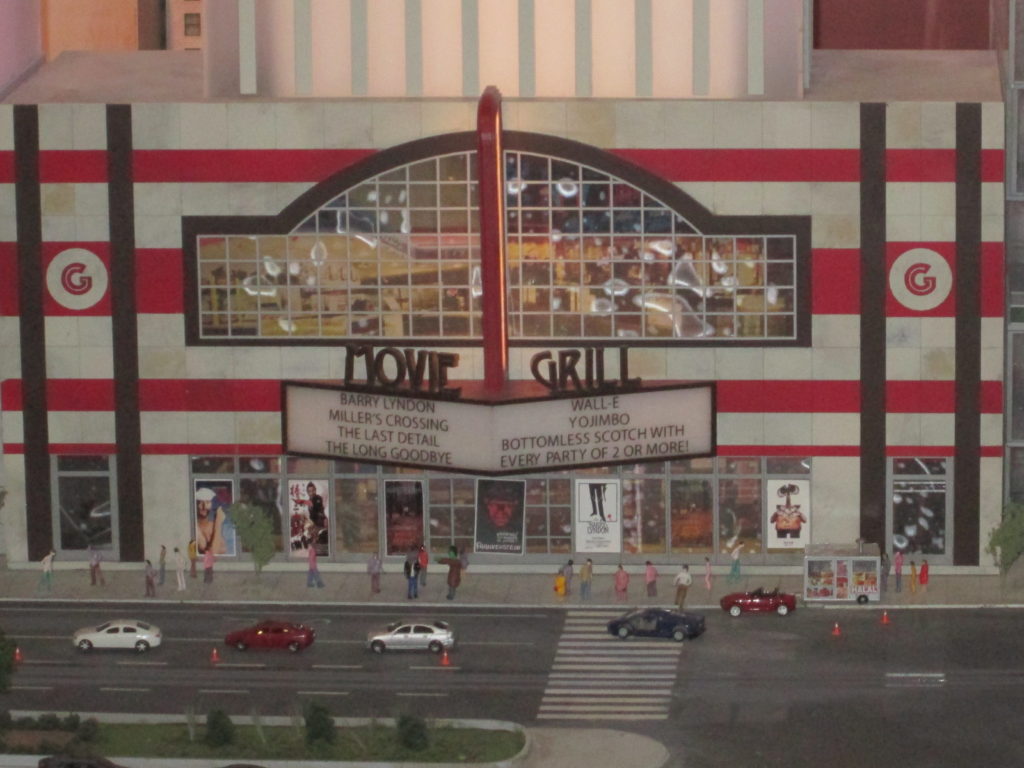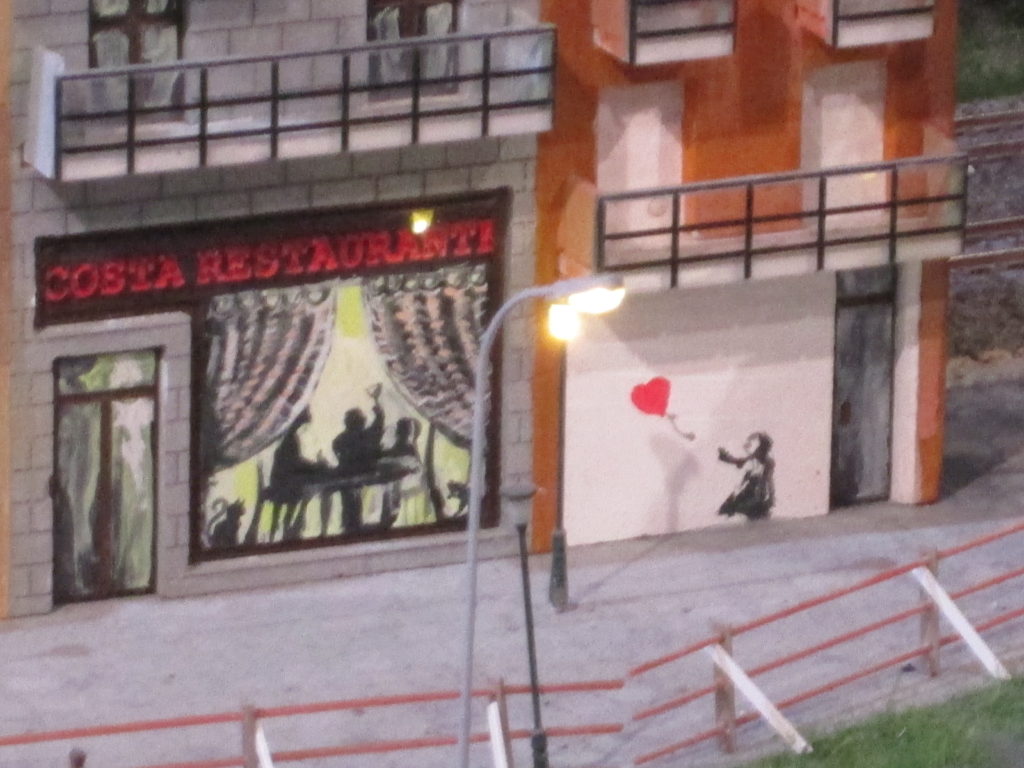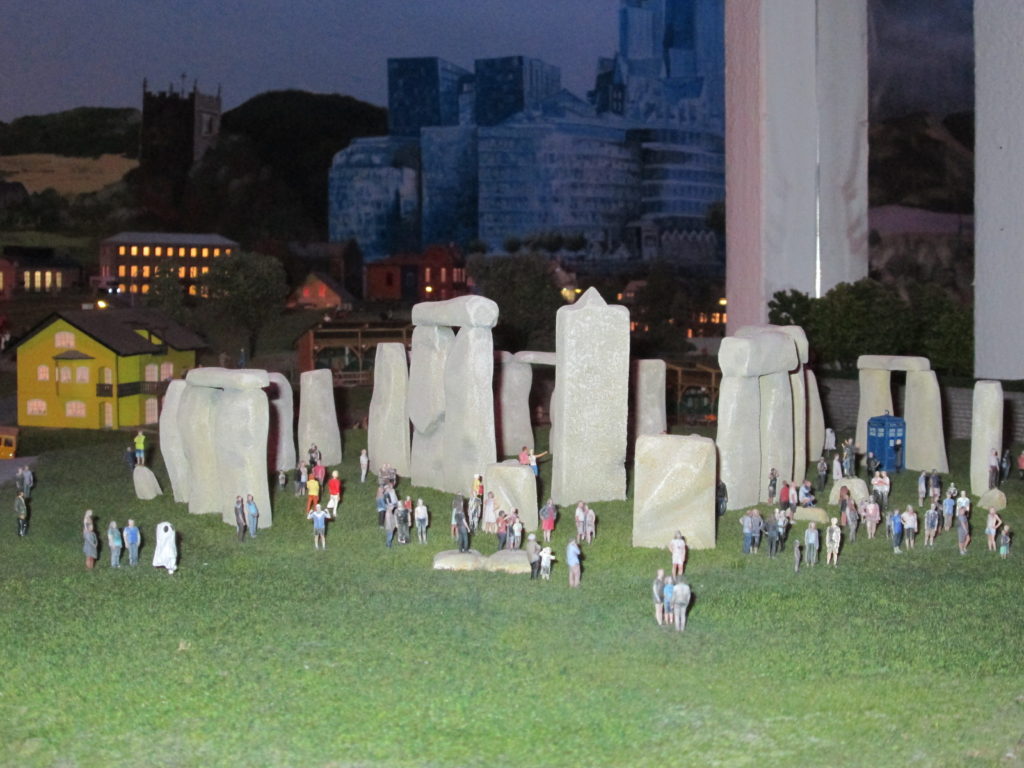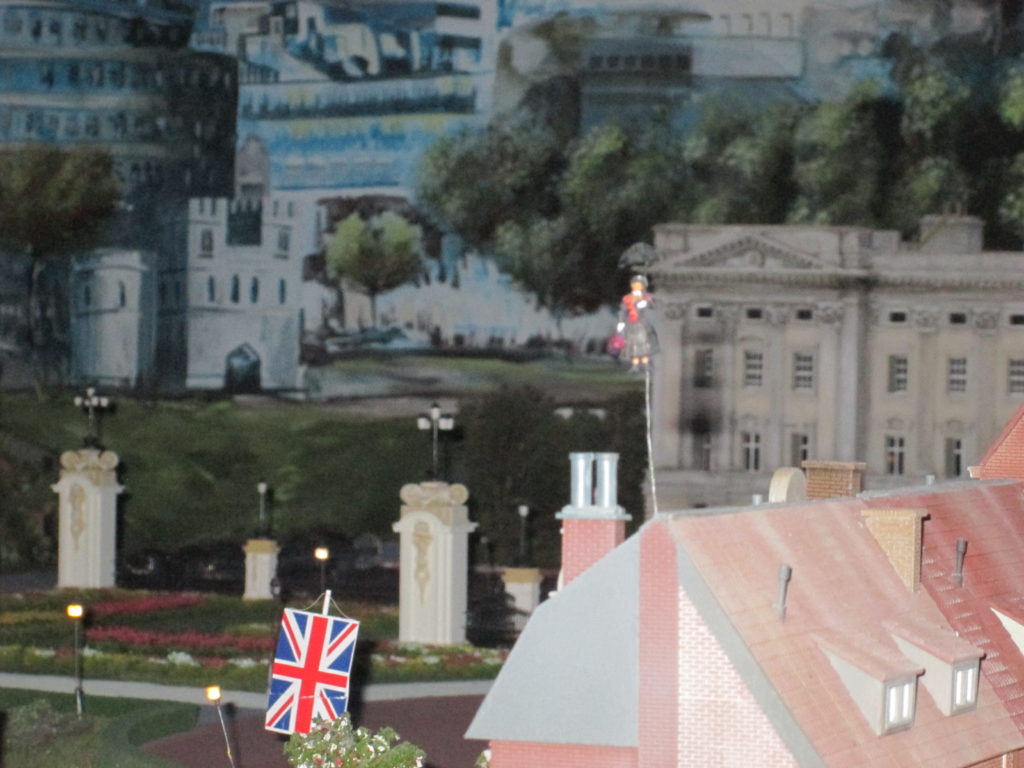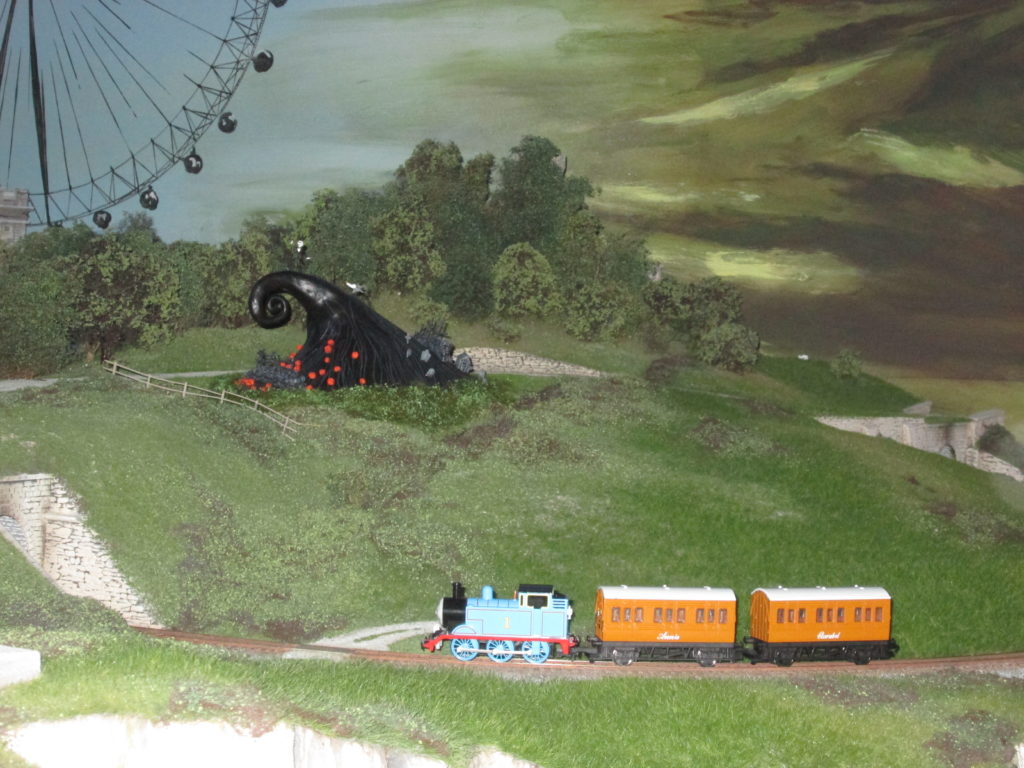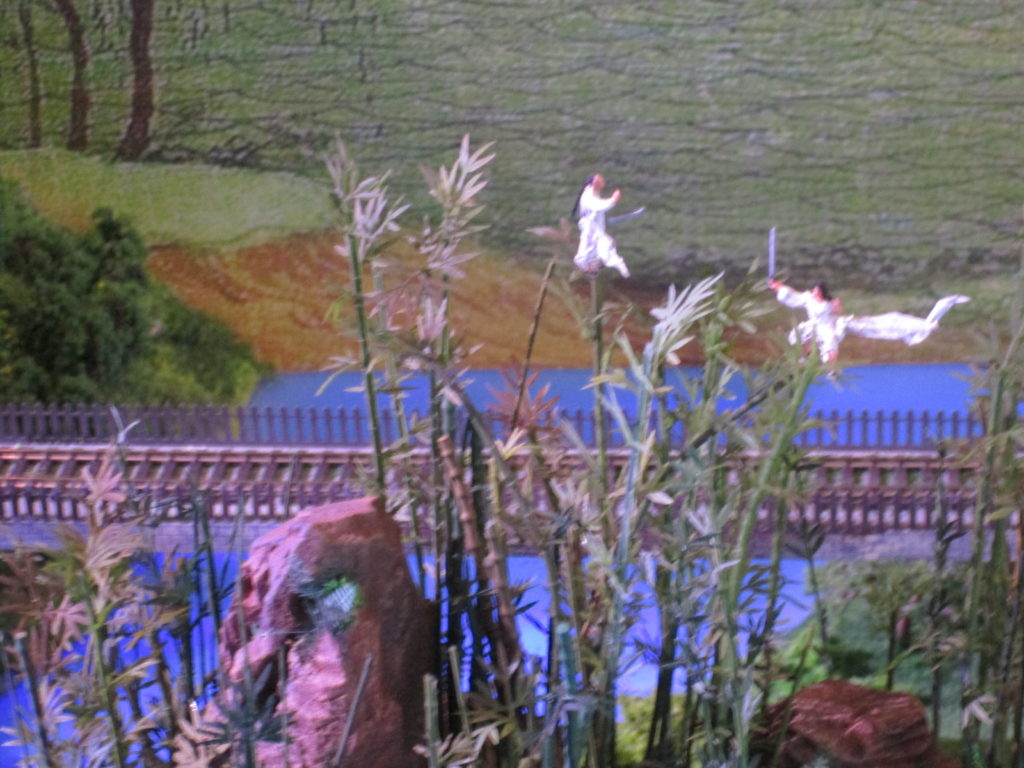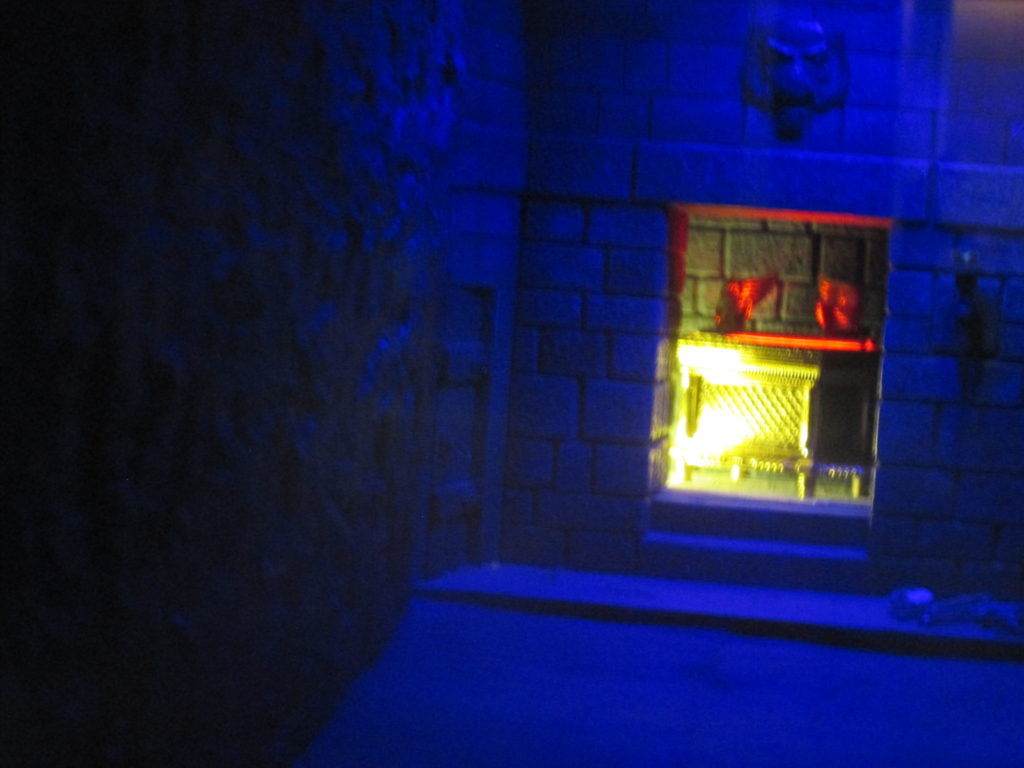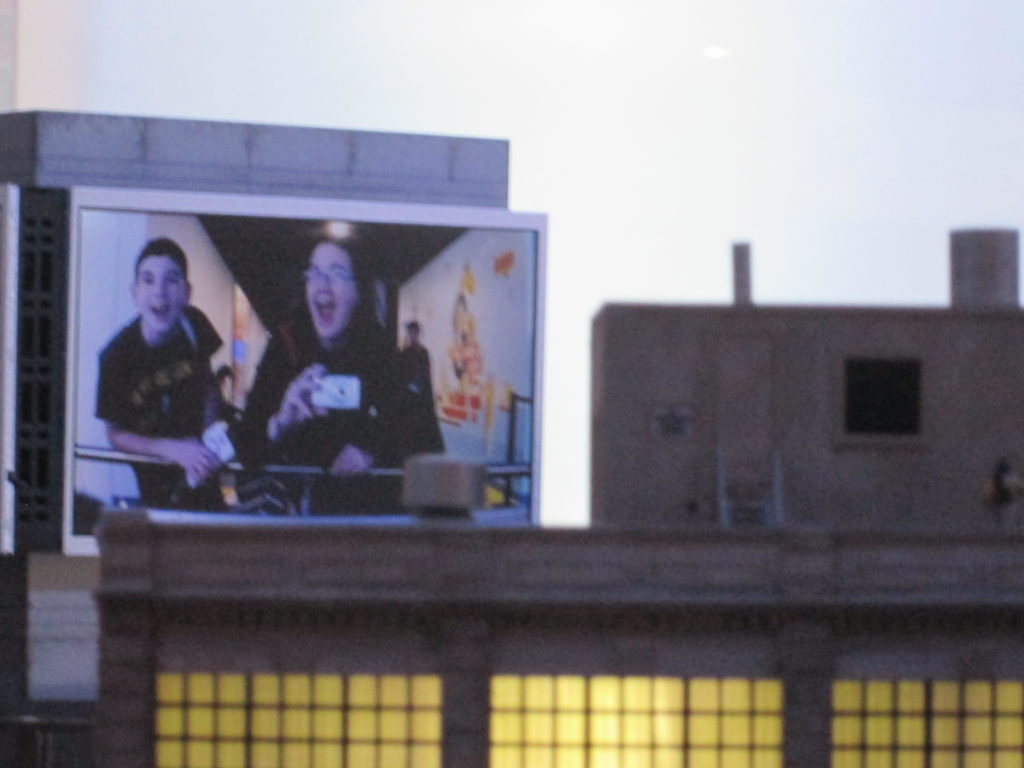 The airport is almost done. Update: It was operational when we were there in January, 2018.
Even if it's not operational, you can still walk around it and look at the figures (like the rubber duck in the entrance booth – and for Halloween, the Simpsons and regular alien figures).
Videos
We took a few videos to show what happens when the key unlocks an activity. Note that in the Spanish bull fight, the bull is holding the red cloth.
You can't see it in this video, but at times you can see Zeus' face in the clouds during the storm.
You'll want to use your key on Carnival several times, as the parade is long and each activation only shows you a small part of it.
Tickets: We bought Groupon tickets for our visit, which included non-timed tickets we could use at any time.