This post is written and brought to you by Tesco.
The summer holidays are fast approaching and what better way to keep your little ones entertained on a not so sunny day, than one of the many blockbusters hitting theaters and DVD this summer? To give you a helping hand navigating the hundreds of new releases, we rounded up our top seven picks, guaranteed to keep the kids entertained (and maybe give you a laugh as well).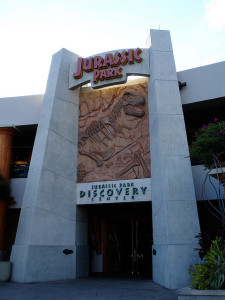 Jurassic World (PG-13)
Much like its predecessor, Jurassic World is a state-of-the-art dinosaur theme park. Once visitor numbers start to fall, a hybrid dinosaur, Indominus Rex is introduced to bring the crowds flocking back, with disastrous consequences. As one of the most highly anticipated movies of 2015, Jurassic World can be pre-ordered at retailers like Tesco. Combining brilliant visual effects and a thrilling storyline it will definitely keep even the most boisterous of kids quiet for a few hours.
Avengers: Age of Ultron (PG-13)
The Avengers have reassembled to battle Ultron, Tony Stark's latest creation gone horribly wrong. The epic fight scenes contain more than enough to keep the kids entertained, while the witty banter will give the adults a few laughs too, making it one for the whole family to enjoy.
Tomorrowland (PG)
Destiny brings together a curious teen and a disenchanted inventor and sets them on a dangerous adventure to find the secrets of 'Tomorrowland'. Definitely one for the Disney fans, packed with visual effects and bursts of action it's easy to see why watching Tomorrowland has been likened to a roller-coaster, good for a quick thrill.
Minions (PG)
After the monumental success of Despicable Me (loved by both adults and children alike) comes a feature film centered on the films breakout stars, Minions. On a journey to find a new evil boss to serve, the Minions encounter their most challenging mission yet; to save all of Minionkind. Fans of the original Despicable Me will not be disappointed.
Inside Out (PG)
'Meet the little voices inside your head' is the tagline for Pixar's latest offering and is the best way to sum up Riley's story. When her family move city Riley's emotions all struggle to guide her through her new life. Inside Out has been getting rave reviews and is set to become another Disney classic.
The SpongeBob Movie: Sponge Out of Water (PG)
Another wild and wacky SpongeBob adventure where our hero must chase down the secret recipe for Krabbie patties, lovers of the TV show are sure to enjoy this madcap adventure.
Home (PG)
Featuring an all star cast, Jim Parsons is cast perfectly as Oh, a misfit on the run from his own people. Through his adventures Oh must learn the value of friendship and family in this frivolous but fun film, the colorful visuals are rendered beautifully and will delight the younger ones.
With a mixture of animated and live action movies we've hopefully covered all the bases for a foolproof way to keep the kids happy when stuck inside this summer!