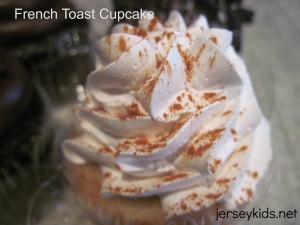 We spent last Saturday in Princeton, picking up the race packet for the Princeton half-marathon for the next day No, I wasn't running, hubby was. But we wanted to spend the gorgeous sunny day, bursting with fall leaf goodness, walking around the Princeton campus and downtown. Look for a post on that coming soon.
We're always on the lookout for treats – to hold over the kids' heads if they are good during the day. I spotted the House of Cupcakes after leaving the parking garage on Spring Street, near Witherspoon. I hadn't done my research. I didn't know that the House of Cupcakes won the 2011 Cupcake Wars competition on the Food Network (well, I didn't know until I read their sign in the window).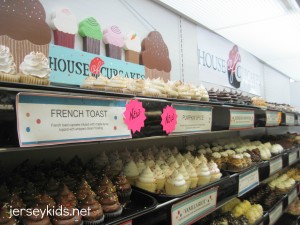 As much as I love the look of cupcakes, I'm not usually a fan. The cake and frosting rarely match up to the awesome look. So I opted for frozen yogurt instead. BIG MISTAKE. Fortunately the male side of the family opted for cupcakes, and my husband brought home a half dozen the next day, after the race. Yay!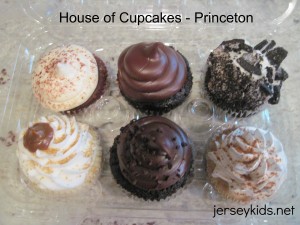 They make 30 varieties a day. I like that the cupcakes are normal size, not mega cupcakes, so you don't feel TOO guilty when eating the whole thing. Of the ones above, the French Toast (a new flavor for them) was my favorite. The cake actually tasted like French toast, with syrup soaked in. I didn't care for the topping, though. The whipped cream was a little too thick/dense for my taste. The espresso was delicious, but I also didn't taste the coffee flavor. It was still good. Dulce de leche was yummy. I wasn't allowed to taste the others, since those eating them wouldn't share.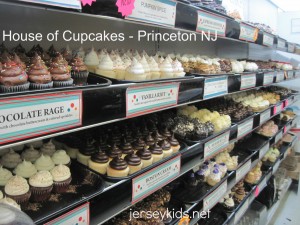 Where: 30 Witherspoon Street
Open: 9-9 daily, except open til 10 p.m. on Friday and Saturday