Here is the first in our occasional series we're calling TREAT OF THE DAY. We'll highlight a place for treats, mainly locally owned companies.
We've been to Cliff's Ice Cream in Ledgewood twice now, and it's a really fun stop. Plus, USA Today claims it's the best ice cream in New Jersey.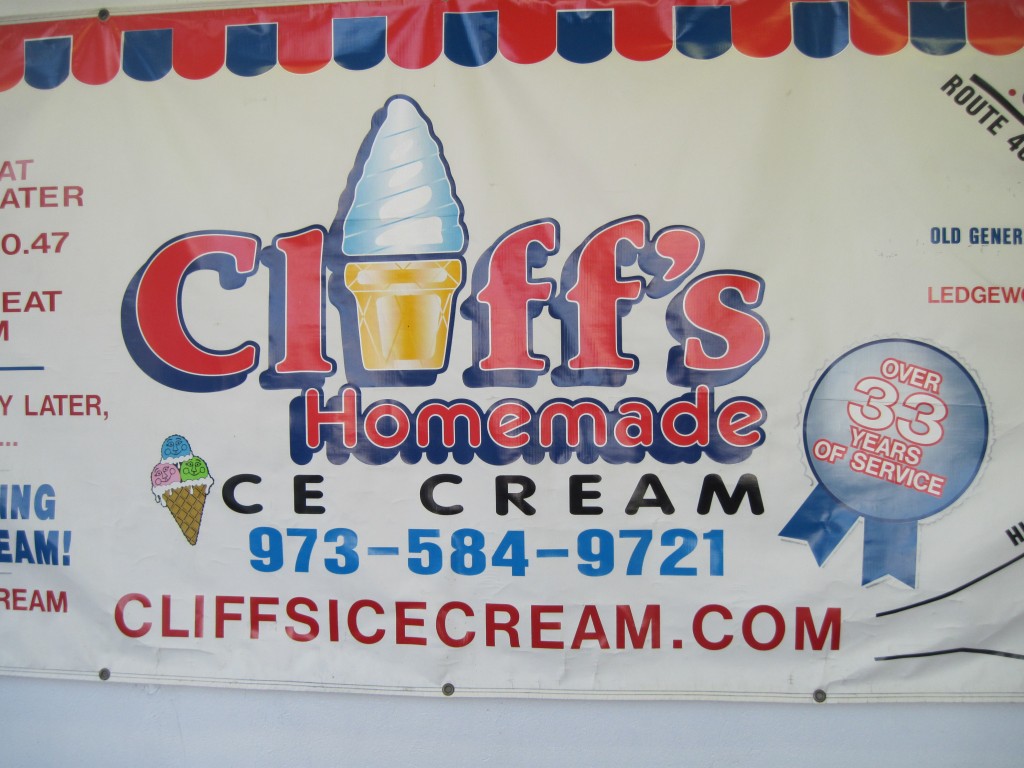 They have hard and soft ice cream. Check out the flavors: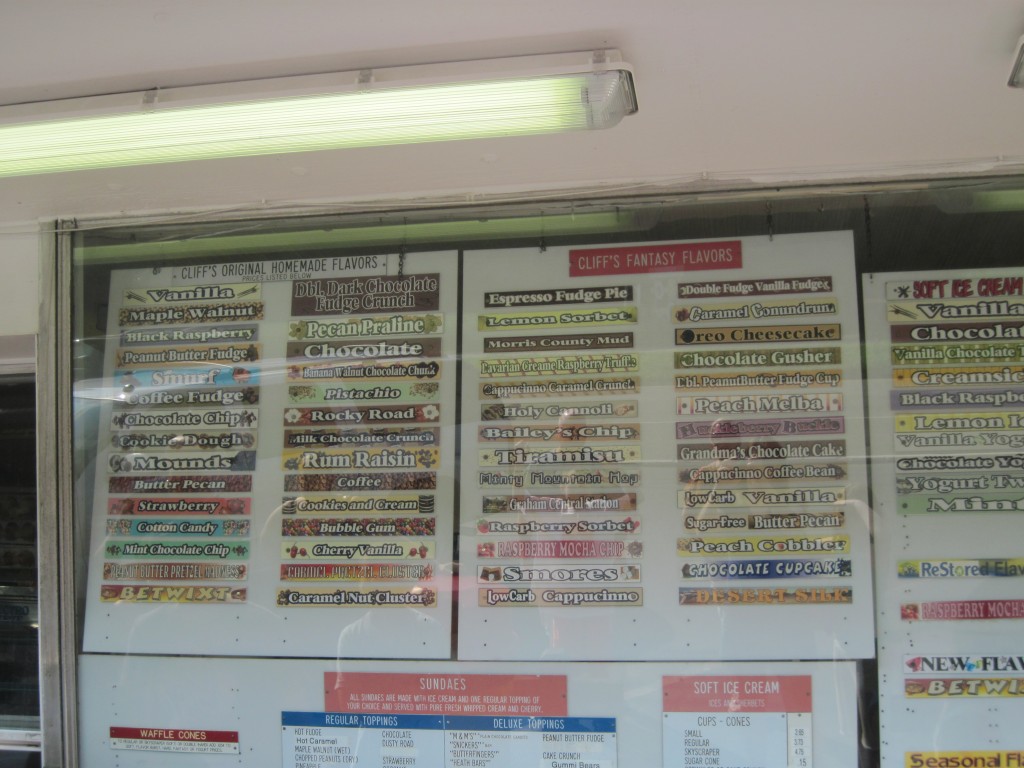 If you can't read them, I'll give you some examples: Betwixt (Twix bars), s'mores, peach cobbler, oreo cheesecake (fabulous, by the way), caramel conundrum, holy cannoli, Bailey's chip (yummy), Bavarian creme raspberry truffle, graham central station, chocolate gusher, smurf, Morris county mud, and of course…vanilla. (Soft serve flavors are equally inventive).
They have 11 soft serve flavors and 60 hard ice cream flavors.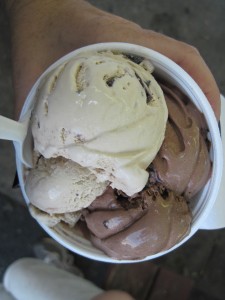 ———————————
[ad name="Google Adsense-1″]
———————————
Where: Cliff's Ice Cream is a few minutes off of Route 80, in Ledgewood. 1475 Route 46, Here's a map: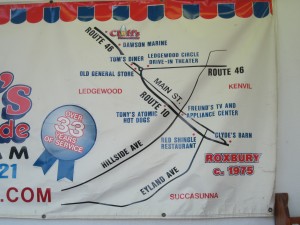 I saw this article in the Star Ledger a few days before we went (though we've been to Cliff's before). It's about how the cost of ice cream is going up because the ingredient prices are rising.
If you have ideas of where we should go next, leave us a comment! And find Jersey Kids on Facebook.
All photos are copyrighted: Deborah Abrams Kaplan