When Shucked the musical came out on Broadway, I thought it looked pedestrian and corny (yes, a pun!). Turns out I was wrong. Though it IS corny! But is Shucked appropriate for kids? Read on.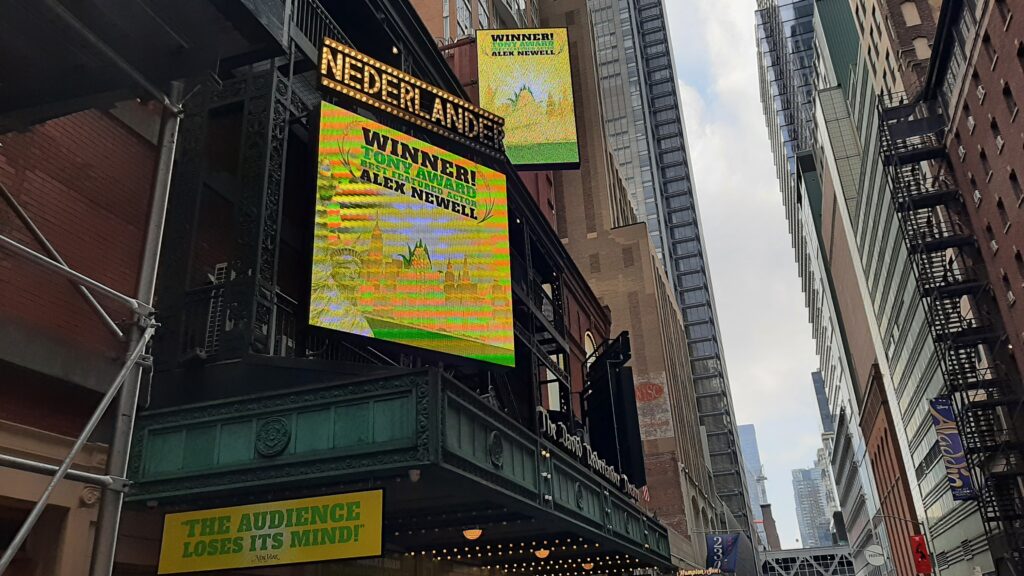 Shucked is a musical about…corn. Yes, corn. It takes place in Cob County in an unknown state. Let's say it's in the South. Or the Midwest. Certainly the residents of Cob County don't have New York accents.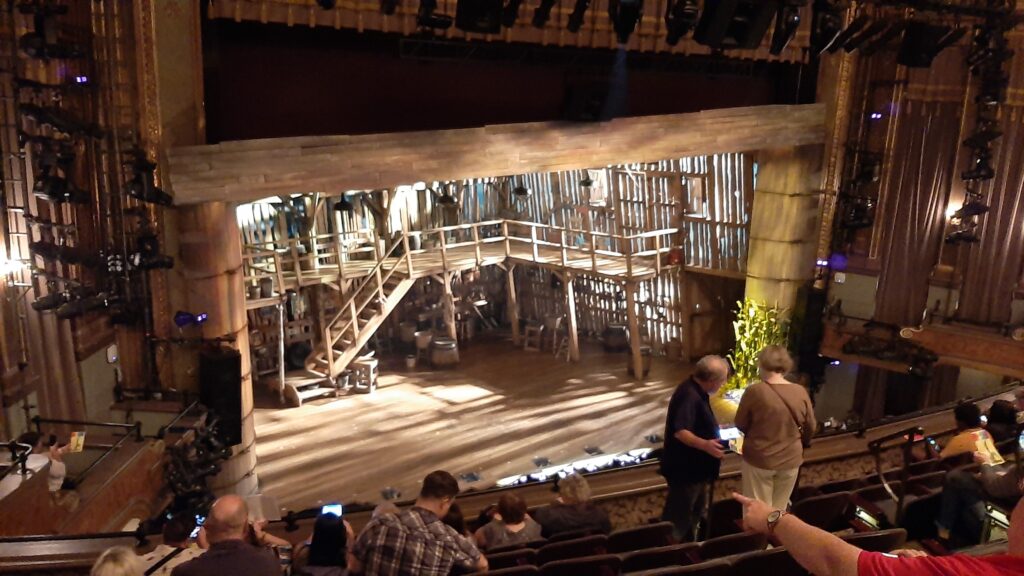 The plot of Shucked in a few sentences (avoid this paragraph for spoiler alerts): The corn cobs in Cob County are dying and no one knows why. Outsiders do not come into Cob County nor do the residents go out. They're afraid of life outside of their corn-walled town, and outsiders don't even know it's there. Maizy (yes, a corny name) declares she's leaving to find help. She leaves her fiance and best friend, and all town residents, and seeks help from the big city of Tampa (parts of this reminded me of the Book of Mormon). She found a con man, who came back with her as he saw evidence that Cob County had something else of value there. Chaos ensues. Relationships form and break apart. And form. And the corn is saved…or not. I don't want to spoil everything.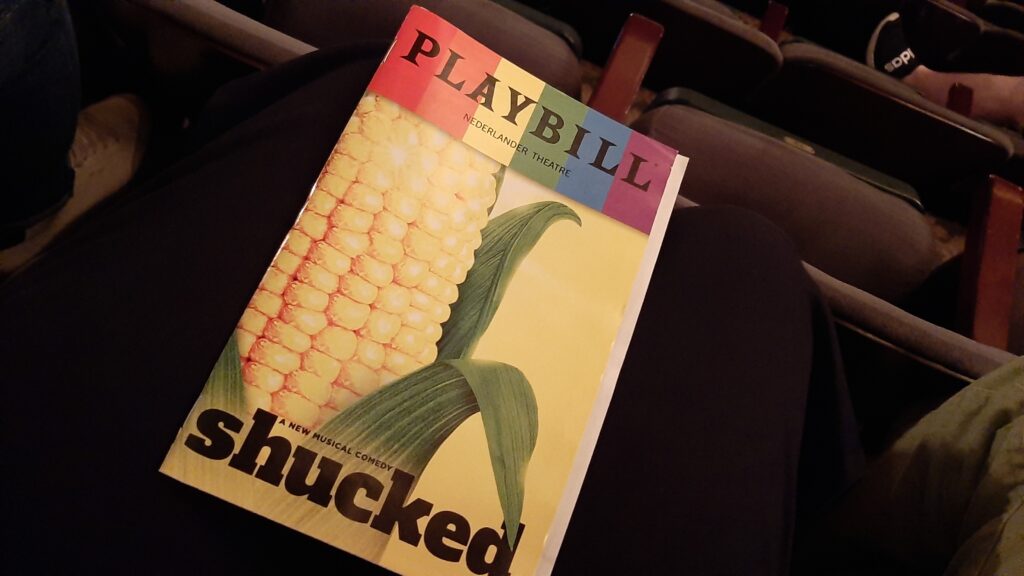 The songs were super clever, starting with the bang-out opening scene (which I had previously seen on Good Morning America and the Tonys too, though this was a mashup up of many songs in the show). It got everyone in a great mood. The audience was unusually peppy and spirited at this show, perhaps since it was soon after the Tony's?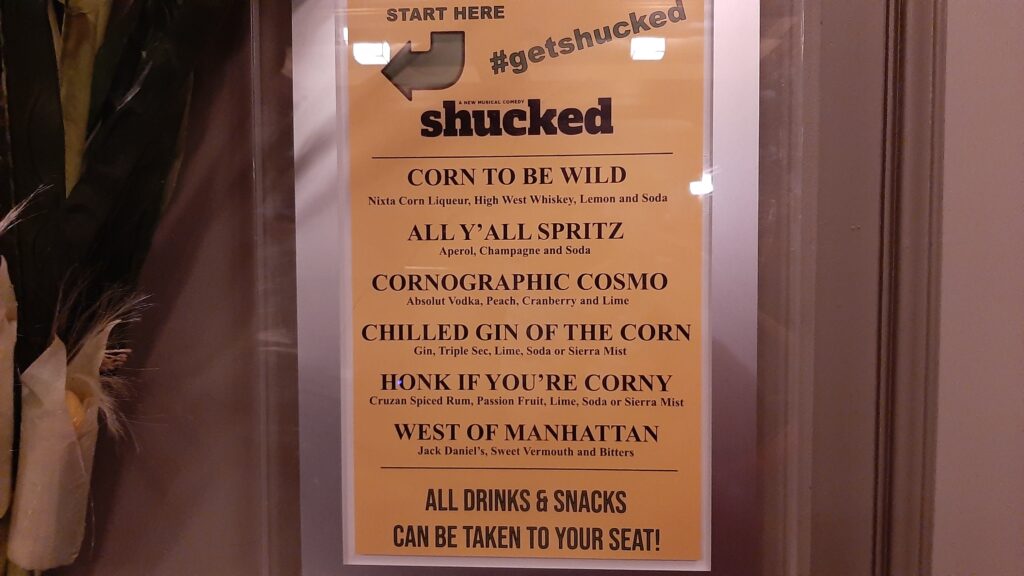 Is Shucked appropriate for kids?
I think kids will really enjoy Shucked, from the jokes and easy-to-follow plot, to the fun songs and staging. They do some clever dance moves, especially with the guys' number when they are whooping it up while drinking.
So yes, there are some parts that are not G -rated. There are a handful of f-bombs. And I know in saying that, that some reader will come back angry and disagree with me on how many or how loud they were, or my interpretation of them. But there are some – you've been warned. And there is some sexual innuendo, especially from Lulu (the great Alex Newell who won a Tony for their performance). There is drinking to excess as well. And Jesus' name is taken in vain. Specifically the song, "We love Jesus" followed by "but we drink a little."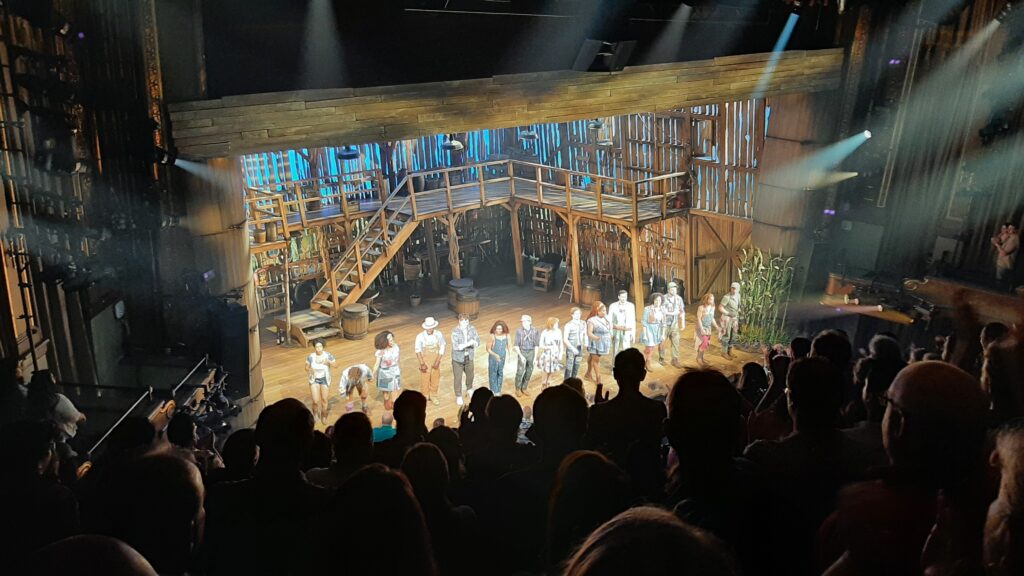 Shucked is about 2 hours and 15 minutes, with an intermission. You can see from my picture above that seats are just fine from the balcony, where we sat. The show was a lot of fun. Take the kids.
Have you seen Shucked? Do you think Shucked is appropriate for kids? Weigh in with a comment of your own!