I love Cirque du Soleil performances. They are always a cut above circus-type performances, with its creativity. Last year we were treated to Crystal, a Cirque du Soleil show on ice. Tomorrow night we're seeing Corteo – Cirque du Soleil with kids at the Prudential, with acrobatics and yes – clowns! The show will be in town through June 18, so don't miss it!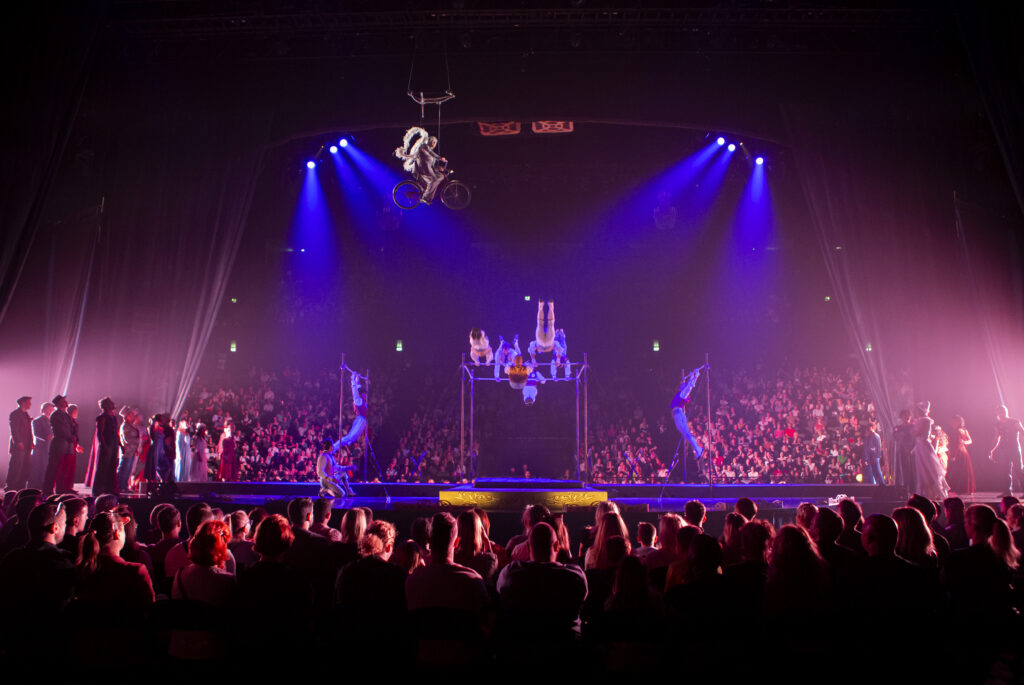 About Corteo: "The clown pictures his own funeral taking place in a carnival atmosphere, watched over by quietly caring angels. Juxtaposing the large with the small, the ridiculous with the tragic and the magic of perfection with the charm of imperfection, the show highlights the strength and fragility of the clown, as well as his wisdom and kindness, to illustrate the portion of humanity that is within each of us."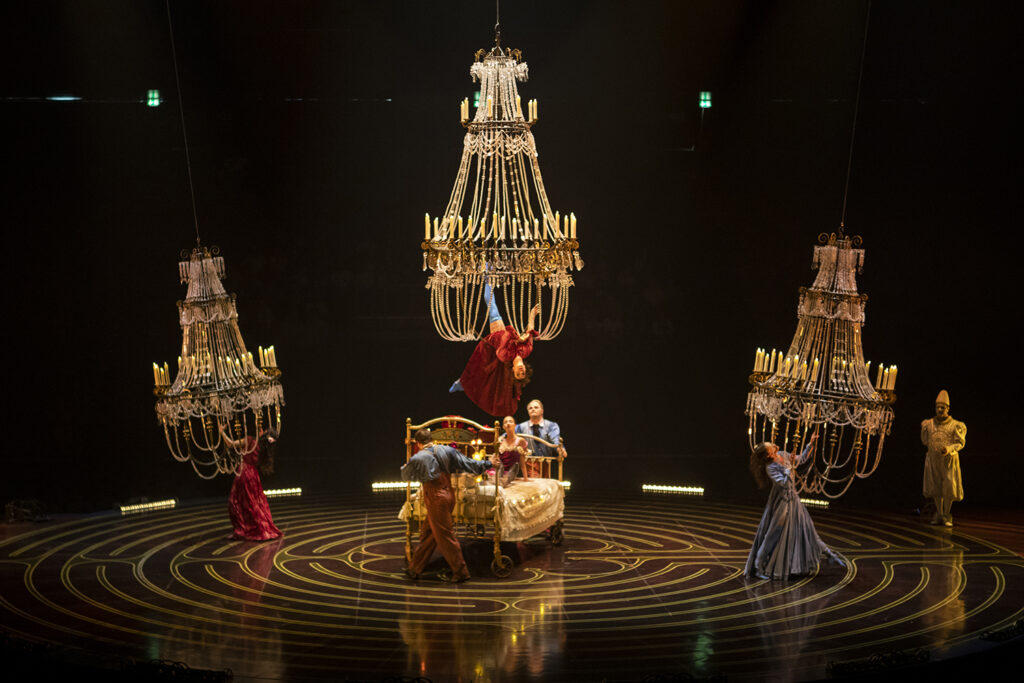 This show features chandeliers, crystal glasses and Tibetan bowls, bouncing beds, a helium dance (?!) and plenty of hoops, juggling and high flying.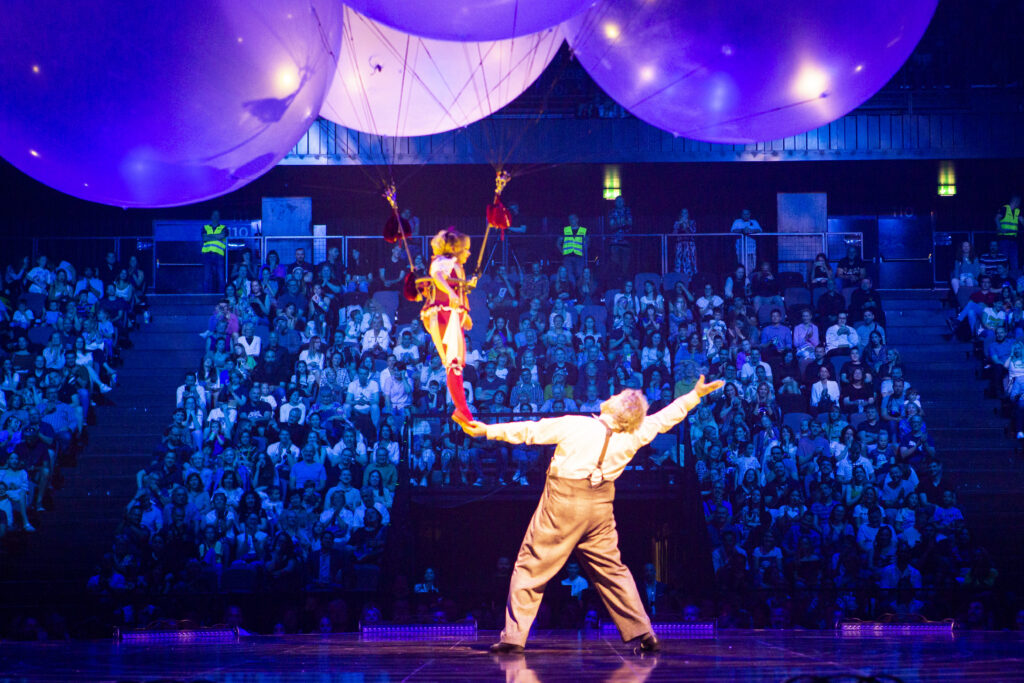 I'm curious to see the set, which is divided and it rotates, so the audience faces each other. While Corteo is new to Newark, it first premiered in Montreal in 2005. It's been to 60 cities so far and 19 countries as a Big Top show. It's now been transformed into an arena show.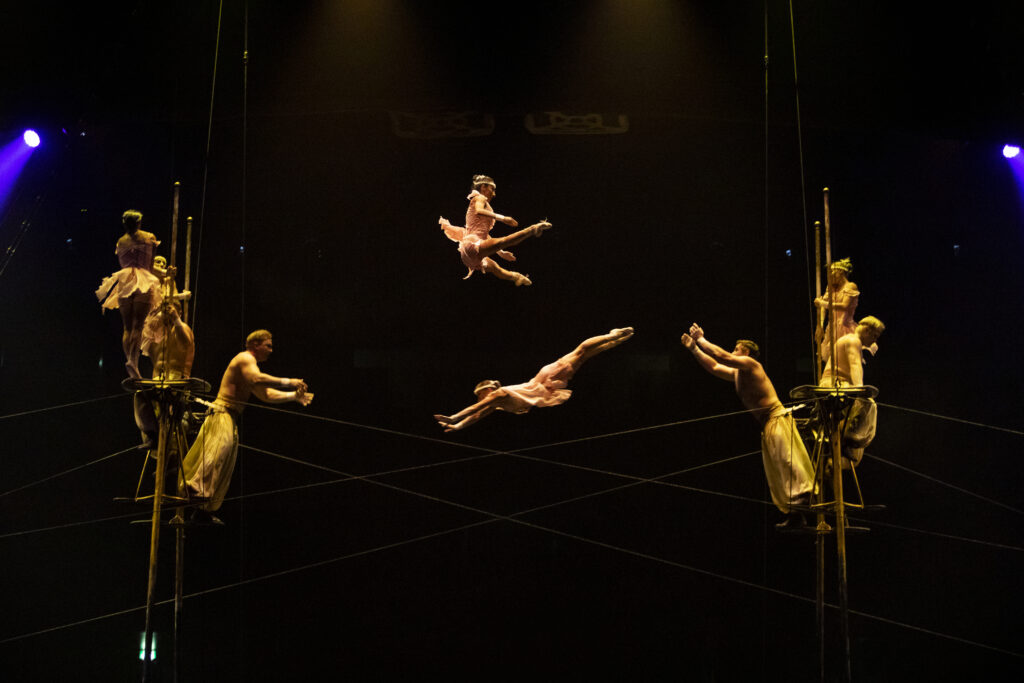 Corteo – Cirque du Soleil with kids
Corteo from Cirque du Soleil will be at the Prudential in Newark June 15-18. That includes two matinee performances, on June 17 and 18. Tickets start at $60. You can get Corteo tickets here.
Disclosure: Cirque gave us press tickets to review Corteo. Follow us on Instagram for photos of the show.