On Black Friday we headed into NYC, where we hadn't visited since March. We weren't sure what to expect. It was a lot quieter than we anticipated, except for 5th Avenue, which was pretty busy (uncomfortably busy – but less so than a typical Black Friday). I wanted to share some photos and thoughts from that day!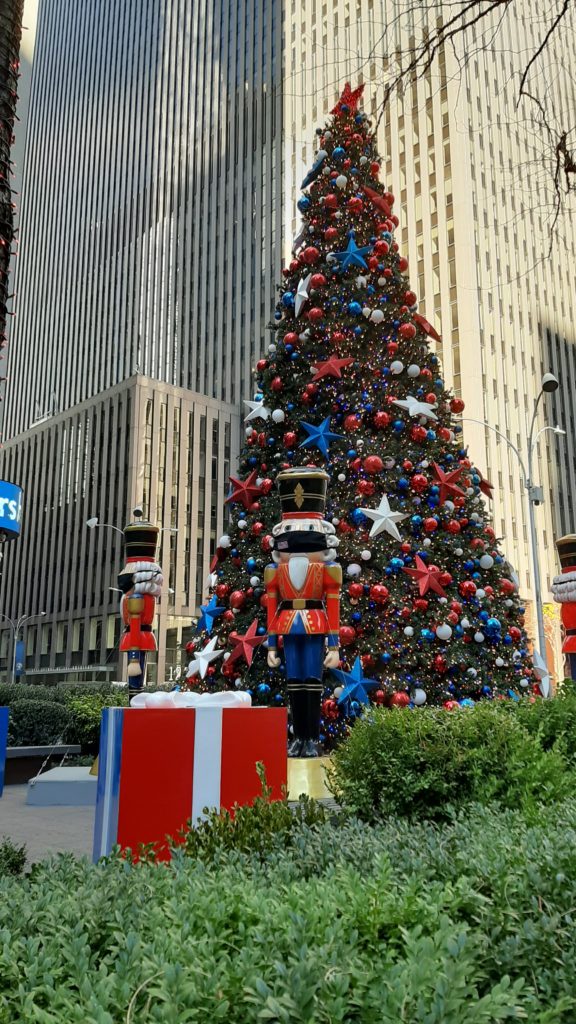 Fox Plaza had a lovely tree with MASKED nutcrackers. You can't go into the plaza, but you can still get good pictures from two of the sides. Just down the street, on the west side of Radio City Music Hall (and 2 blocks south), are the usual oversized Christmas lights and the red ornaments in the fountain. We were there around 11:30 am and it was mostly empty – so easy to get photos without the crowds.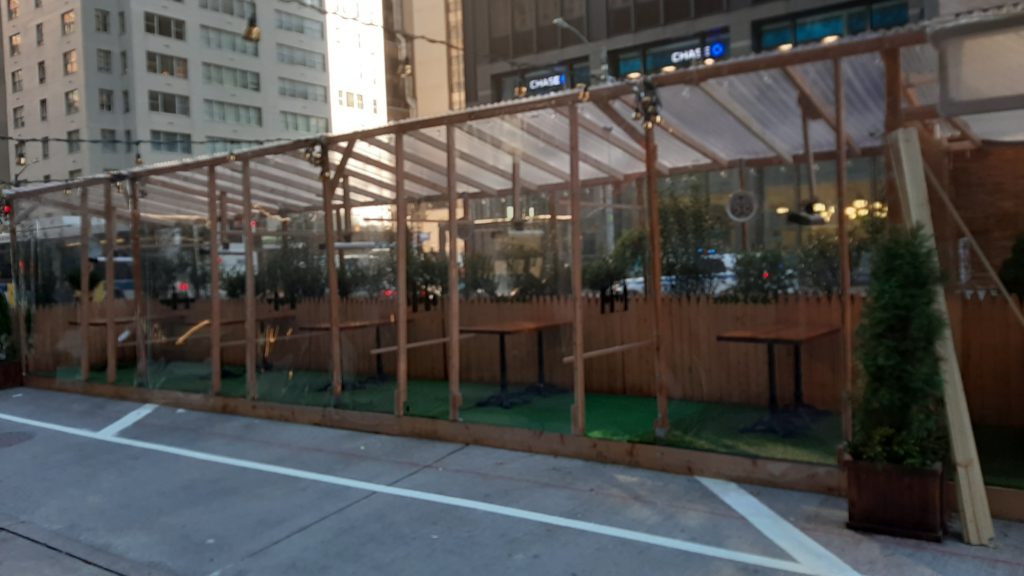 We saw a lot of restaurants closed down, but some with street dining (at least later in the day). Different configurations, but these were kind of fun. This was on 6th Avenue, I think.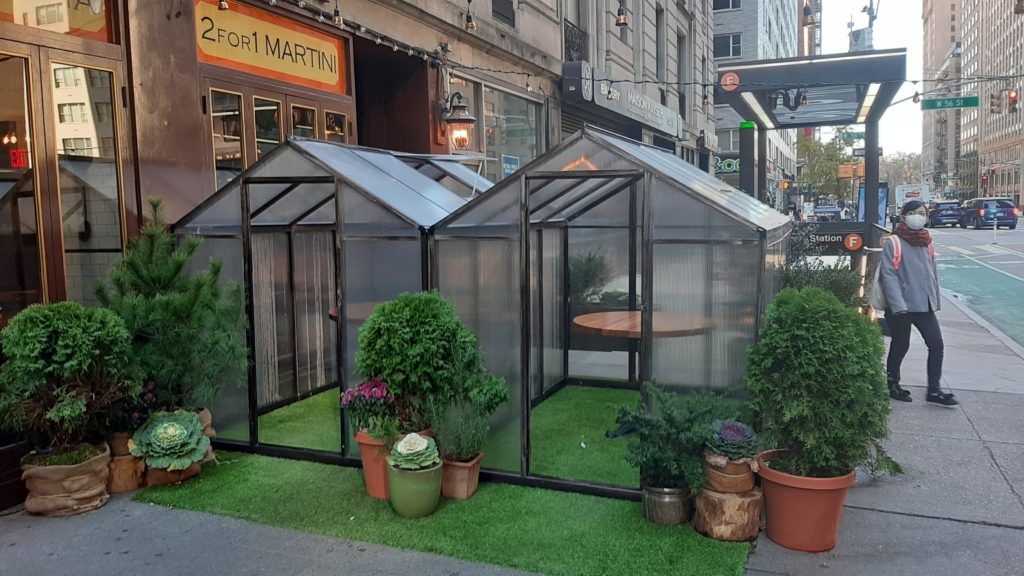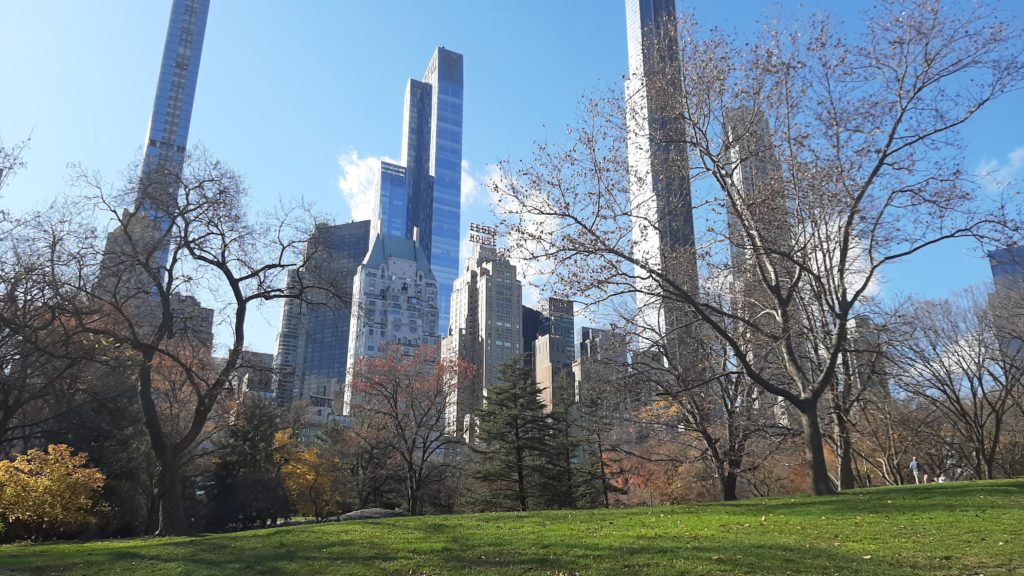 It was a gorgeous day in the city, and there were still colored leaves on some trees. Lots of carriages available for rides. The skating rink in the park was open and busy.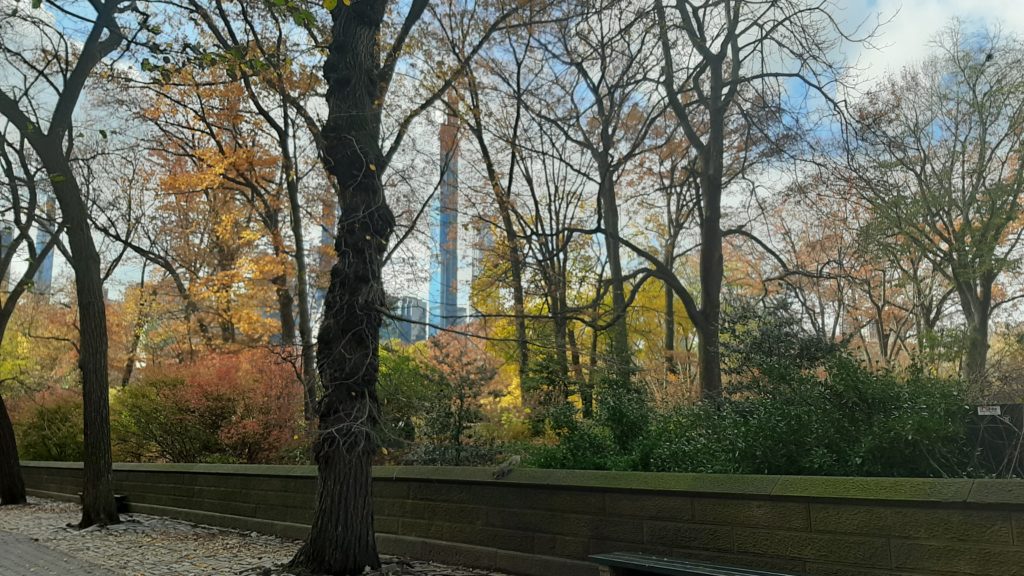 The only store we went into was Bloomingdale's, to see a friend. The store was festively decorated, and we met her in the shoe department. Hadn't been there before – it was fantastic. The Heart of Shoe York theme came through loud and clear with the fabulous shoe sculptures. And it was an amazing shoe department.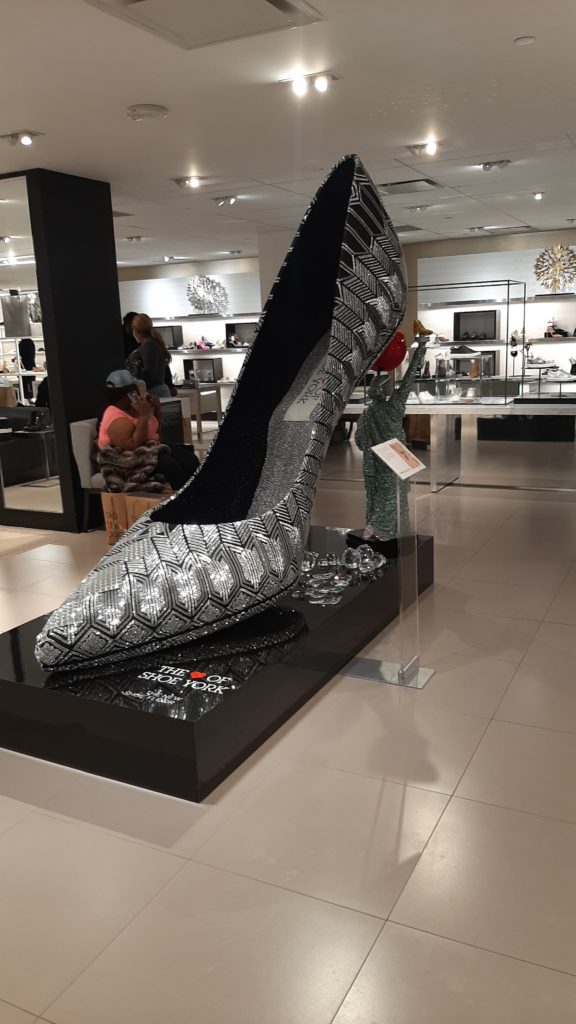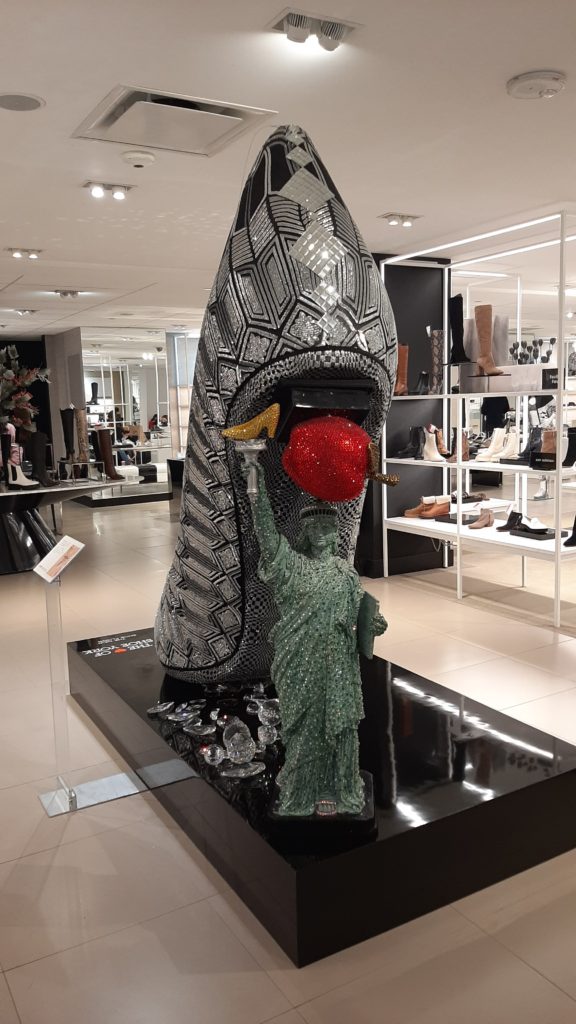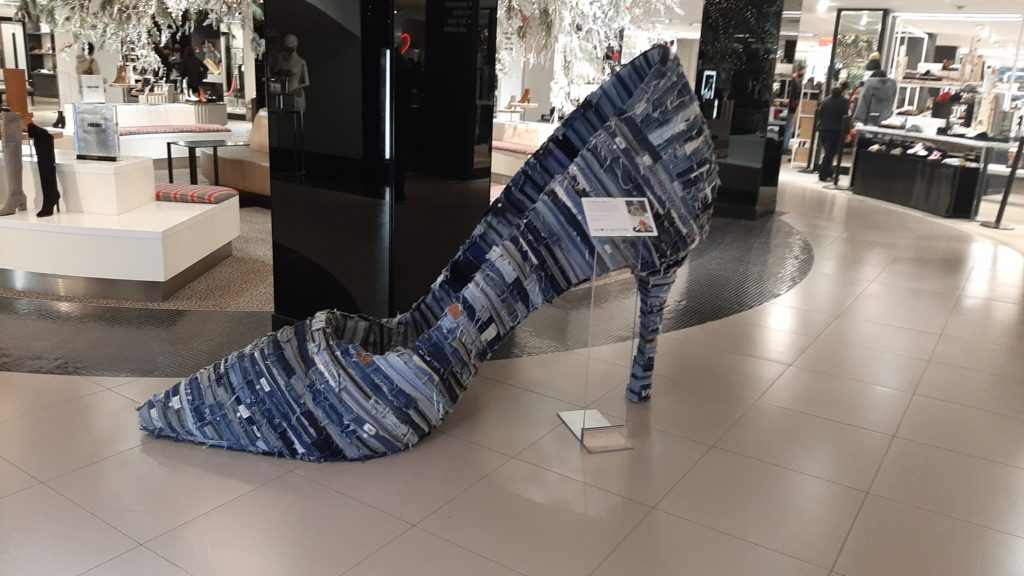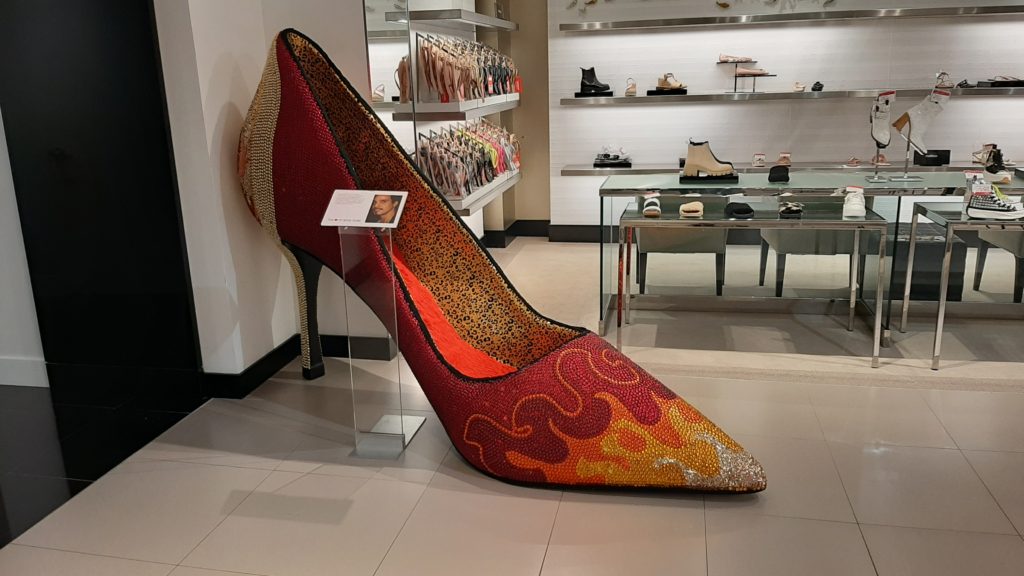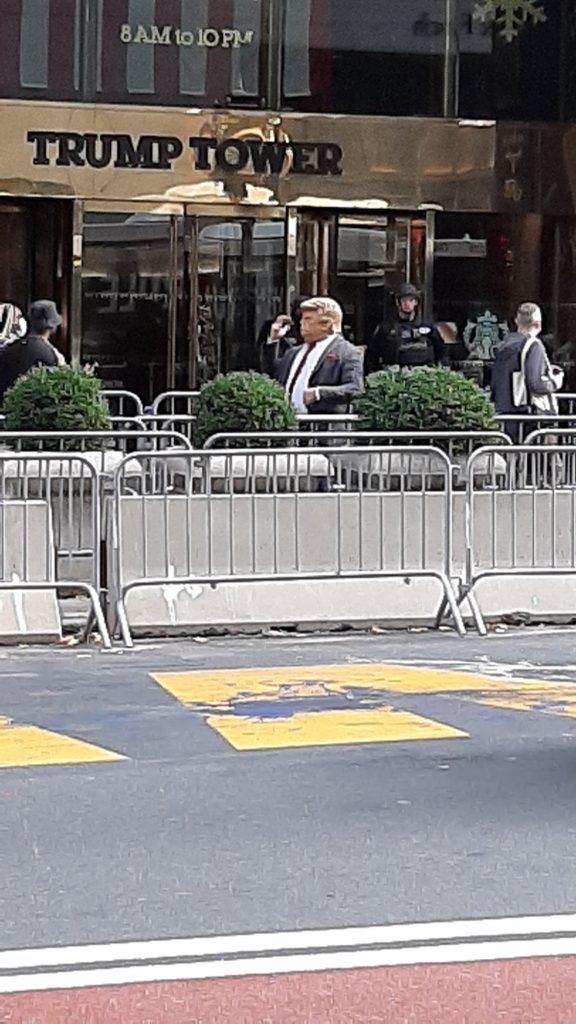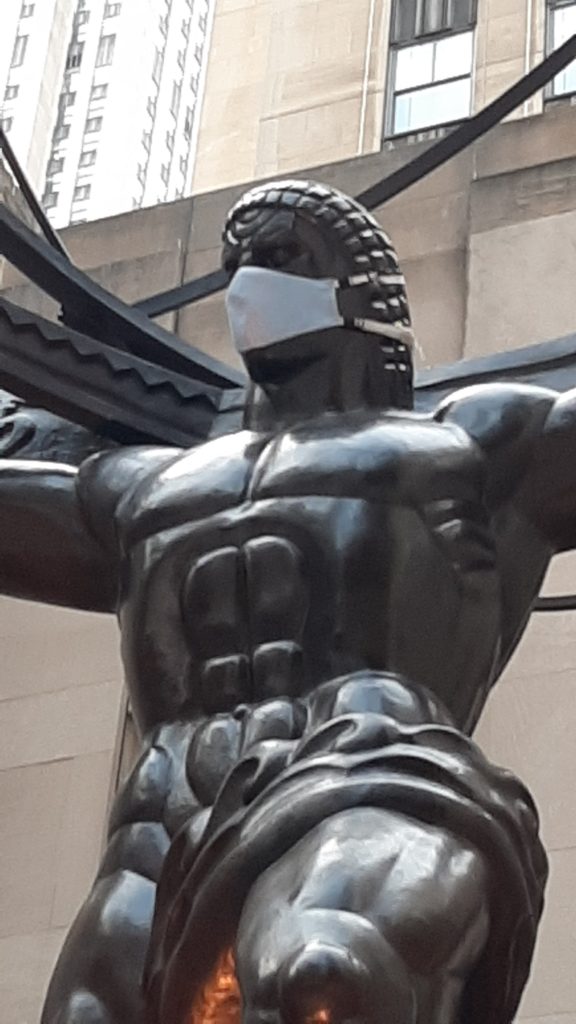 We had fun spotting the masked sculptures, like this famous one at Rockefeller Center. The New York Public Library lions are also masked, but we didn't get their pictures.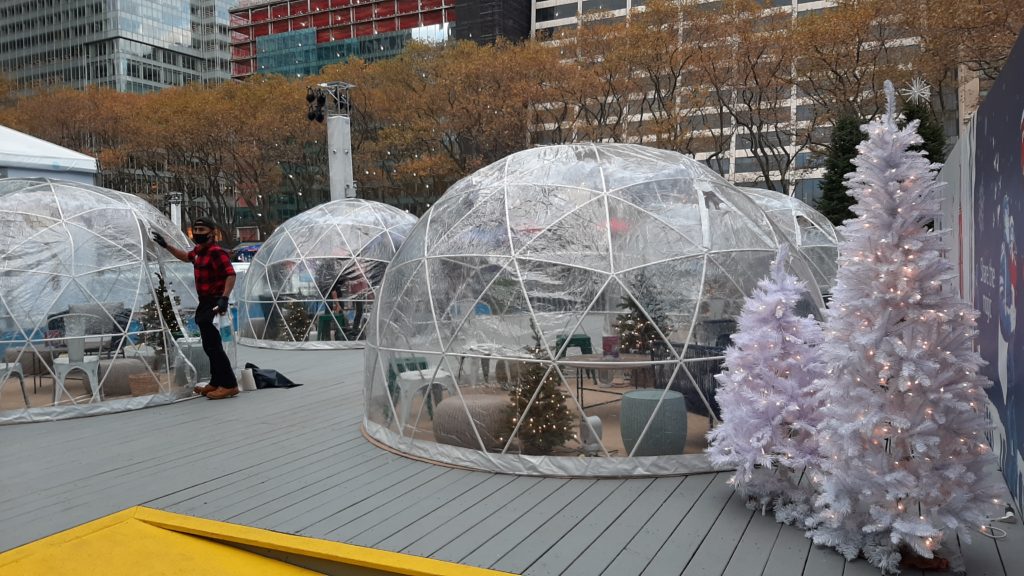 Bryant Park was busy but not TOO busy for the most part. There were fewer kiosks than usual, and more open space. These igloos were cute but I don't know how one goes about using them. We saw someone cleaning them, but no one inside. They are outside the skating rink (which was busy). The carousel was operating, every other row.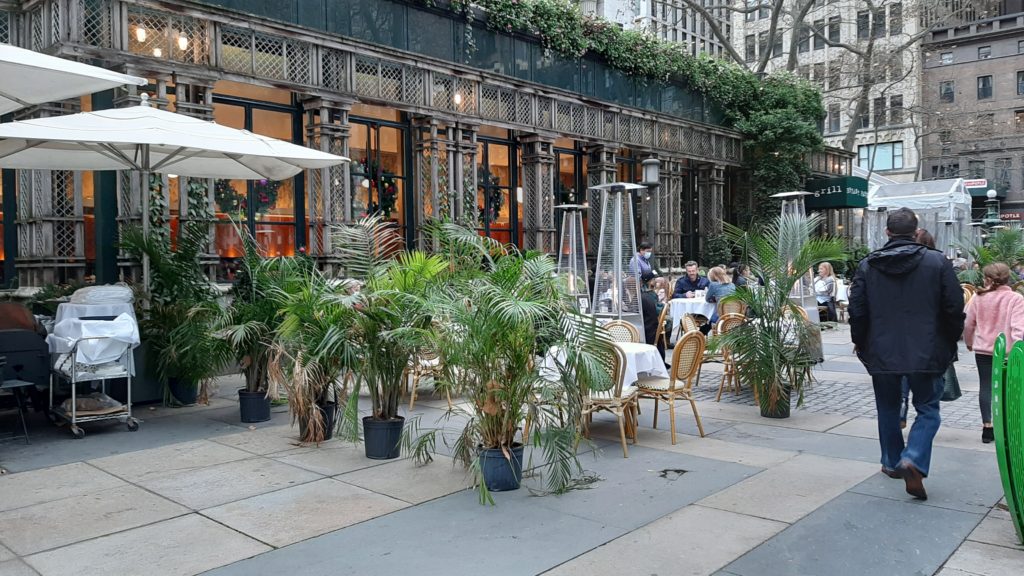 This restaurant at Bryant Park usually has outdoor dining, though I think I remember seeing a tent in the past. They had space heaters.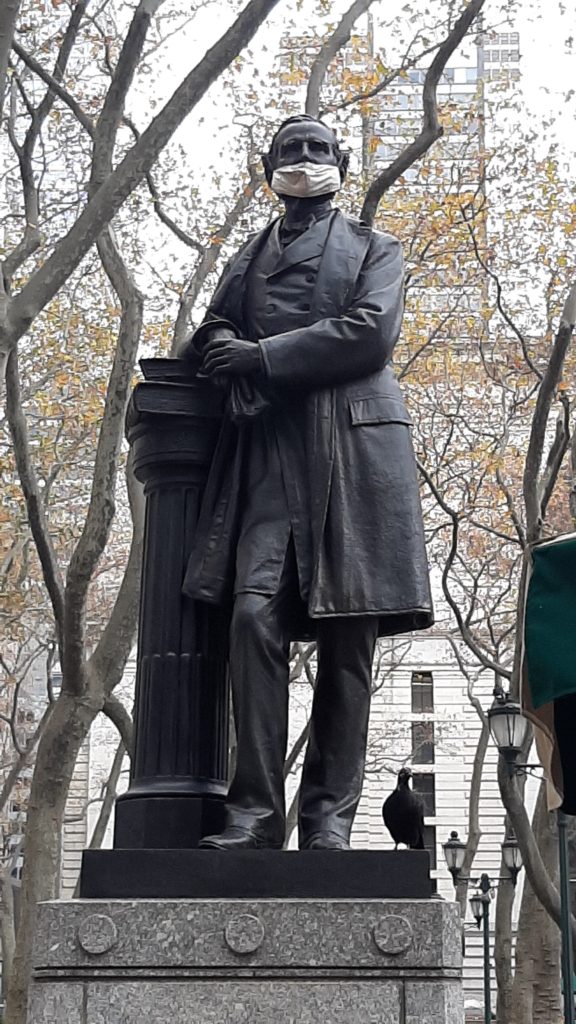 There was a LONG line for the public bathrooms at Bryant Park, as usual. The bathroom situation was even more stressful than usual in the city, given that it's not easy to pop into places. Whole Foods across from Bryant Park has a bathroom on the 2nd floor, but you need a bathroom code from a receipt. So go buy something and use their bathroom. We ate outside for lunch, so we could use the restaurant facilities. The department stores also have restrooms, but if you're not comfortable going inside, that will be an issue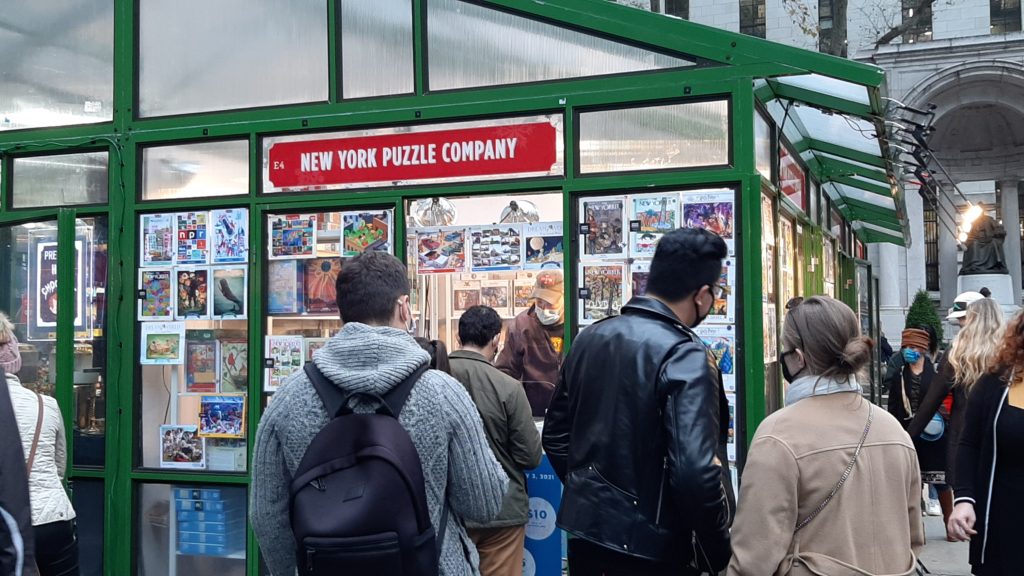 The kiosks are actually a good place to shop because they're so small and they're open. The puzzle place is doing really well, said the guy working there (as we bought 2 puzzles – we've completed 24 so far during the pandemic). They had laminated pictures outside so you could see what you wanted and buy from the window. The picture above is a little more crowded than I remember it being there. For the most part, we had more space.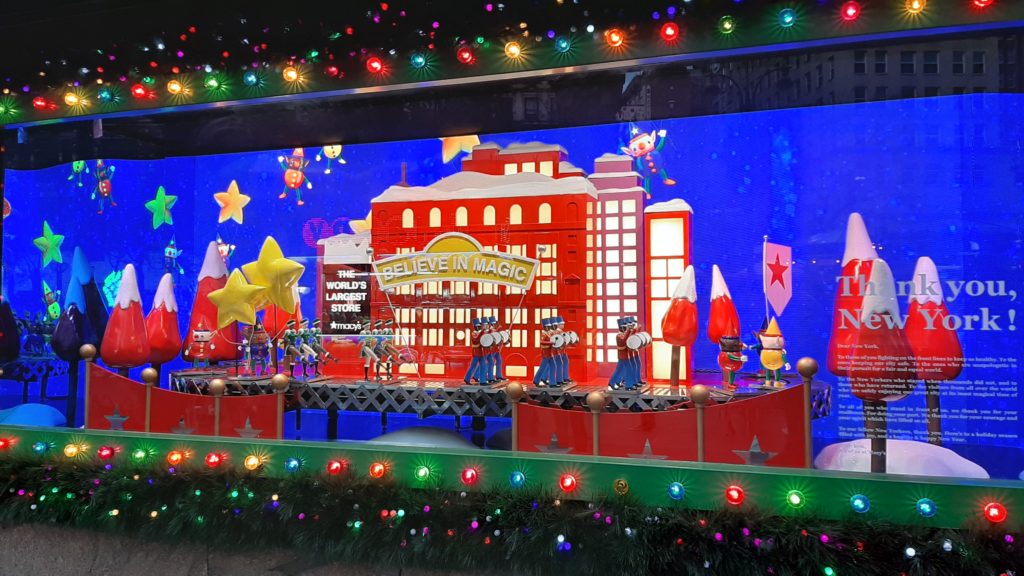 Check out the holiday windows on our NYC holiday windows 2020 blog post.
We saw windows from Bloomingdales, Bergdorf Goodman's, Saks and Macy's. Unfortunately Tiffany's doesn't have windows this year, as they are renovating. You can see all the 2020 NYC holiday windows here.
I'm glad we went into the city – though when we go again we'll either avoid 5th Avenue, or go early for those windows. Most people wore masks outside (and inside) – and most wore them correctly. That was nice to see.