I was wandering through Soho last month and passed a store I hadn't see there before. With a big ice cream bar in the window, of course I went inside. This is the new Magnum seasonal store at 134 Prince Street. It opened in April.
It's glitzy and fun and would please any child and adult. Here's how it works. At the counter you choose your ice cream type (hormone-free chocolate or vanilla), chocolate dipping type (Belgian dark, milk or white chocolate) and three toppings (they have 20 to choose from).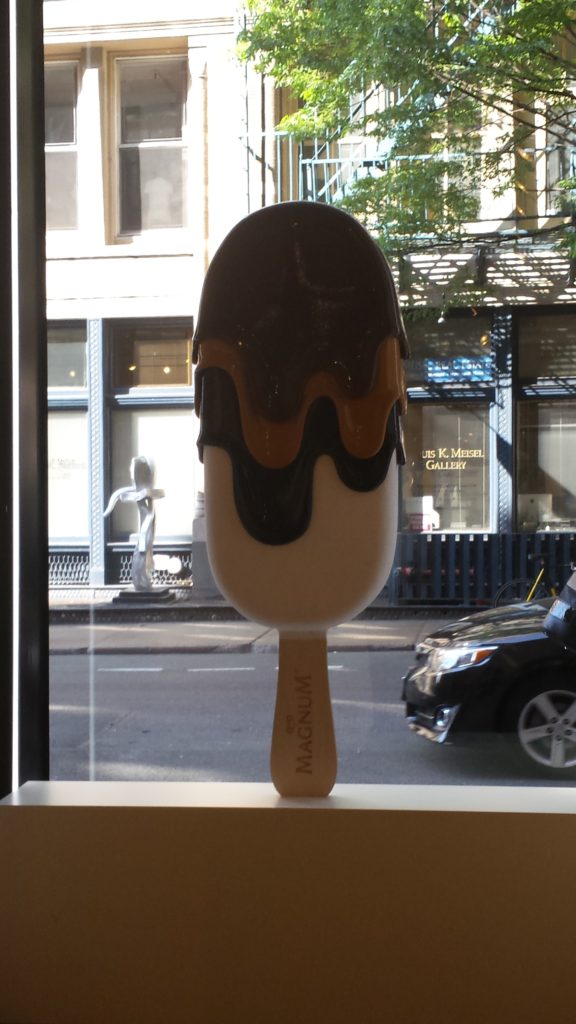 Toppings include goji berries, gold flakes, Himalayan sea salt, espresso sugar, urfa chile flakes, rose petals, cornflower, chocolate covered sunflower seeds, mint chocolate chips, vanilla cookie crumbles, black and white cookie crumbles, Greek yogurt chips, sliced almonds, macadamia nuts and more.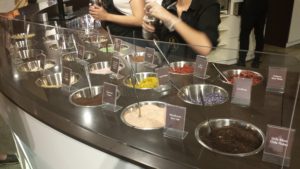 And an optional drizzle of white or milk chocolate (yes, please).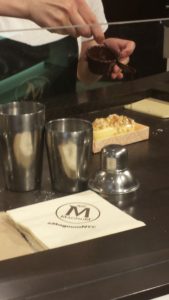 The price? $7. You're paying for the experience and the customization. Enjoy it. Find a comfie chair in the hip store which has a fair amount of seating.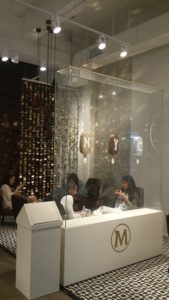 The store is open through mid-August, noon to 9 p.m., so check it out.