My daughter and I were poking around the Hell's Kitchen Flea Market on a day when it felt like, well, hell. You remember that 100 degree (plus) day? Oh yeah, there were several recently. Well we were sweating buckets while looking at crap used items, and we came upon a very sweaty vendor with an adorable sign and tiny ice cream cart. It was Je and Jo's organic ice cream. We had the good sense to stop and fork over $4/each for a scoop. Well, I forked over $4 for both of us ($4×2=$8) so we could each have our own.
Here's what we had to choose from: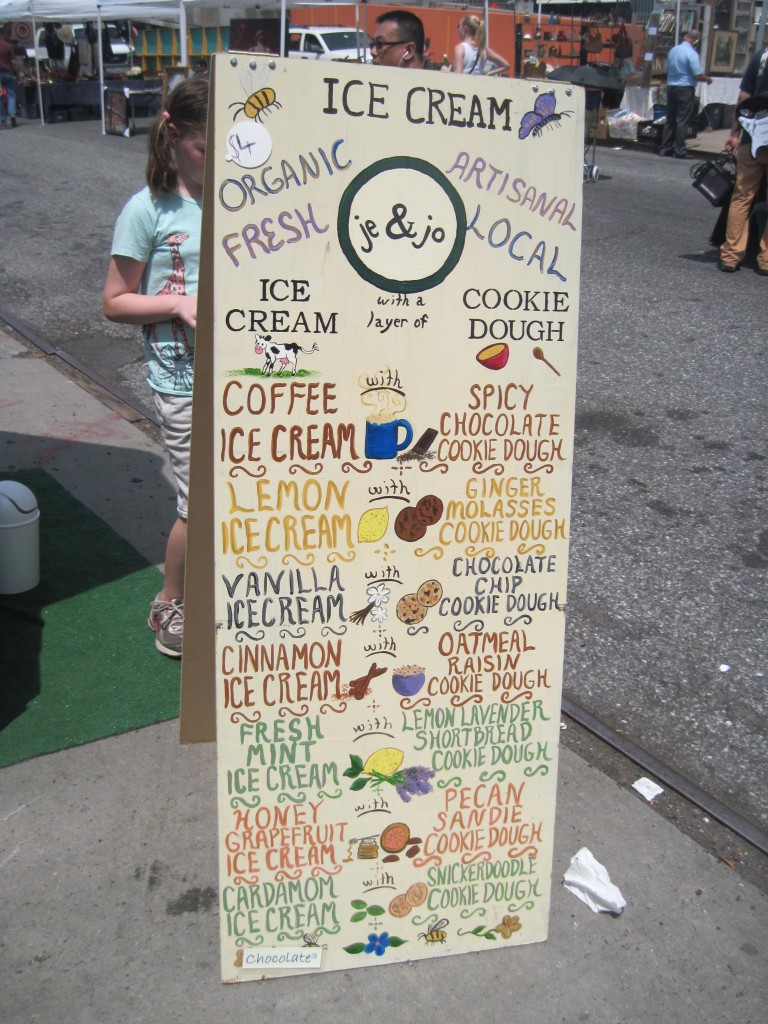 We had to choose from cardamom ice cream with snickerdoodle cookie dough, honey grapefruit ice cream with pecan sandie cookie dough, mint ice cream with lemon lavender shortbread cookie dough, coffee ice cream with spicy chocolate cookie dough, cinnamon ice cream with oatmeal raisin cookie dough.
Notice a theme? In case  you're too hot to think properly (or drooling), they combine a wonderful ice cream base with various cookie doughs. Ice creams are made with fresh ingredients, by hand and sold via bike cart.
——————————–
[ad name="Google Adsense"]
——————————–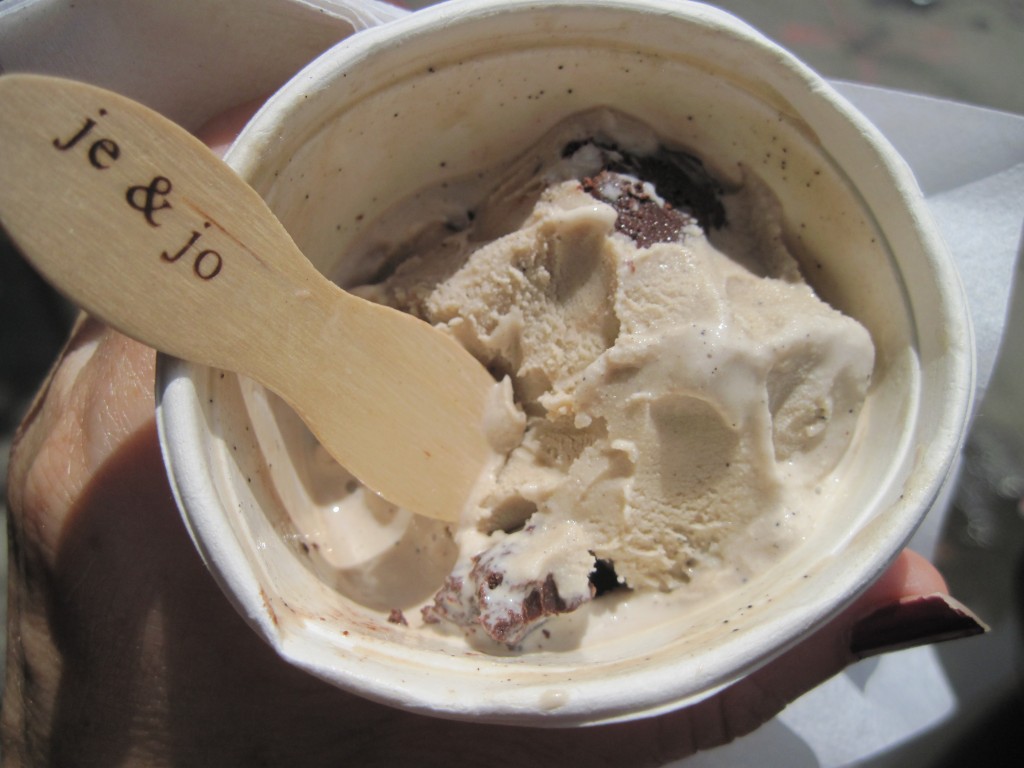 You can also find them at their new shop at 515 W. 47th Street, between 10th and 11th (check hours before going), and at the Columbus GreenFlea Market on Columbus on the SchoolYard (Columbus between 76th & 77th) on  Sundays 12-5:30.
Like this? Check out our other Treats of the Day. And join Jersey Kids on Facebook.