The I (heart) New York t-shirts are cute, but they're so prolific you get a little sick of seeing them in all the tourist stores. So what kind of New York souvenirs do you bring when you visit friends and family elsewhere? Or where do you point your visitors to get something unique to take home? Here are some ideas: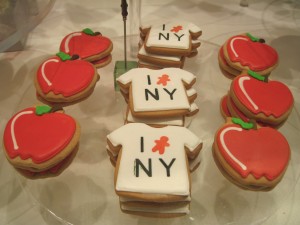 How cute are these cookies from Eleni's at Chelsea Market? Buy them individually, or get a boxed assortment – the ones below are 11 for $65.
Also at Chelsea Market, I found these two decks of cards at Chelsea Market Basket.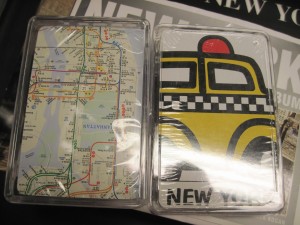 And Chelsea Market Basket also had these New York Subway mugs: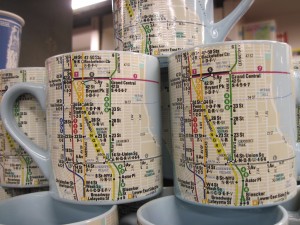 Speaking of transportation, check out the New York manhole cover – which miniaturized, is a trivet for $30! I found this at the New York Public Library shop on 5th Avenue. They had a LOT of great things.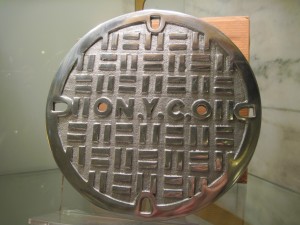 These magnets are easy to pack! If you look closely, the come apart into about 50 separate magnets, which makes for a fun fridge puzzle!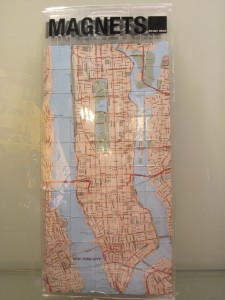 You can't take the Statue of Liberty, the Eiffel Tower or the Chrysler building, but you can get this knick knack model for $40.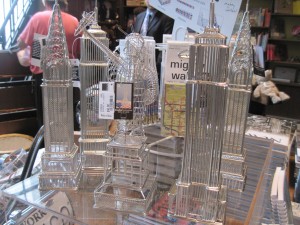 ——————————–
[ad name="Google Adsense-1″]
——————————–
New York coffee cups are iconic – get a change purse that looks like one for $35.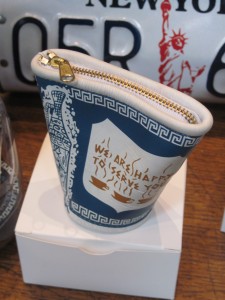 These two license plate items are fun too – a $175 license plate purse, and a $32 CD holder.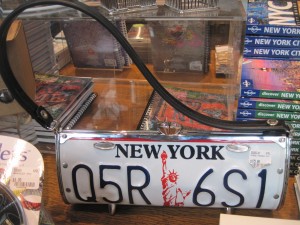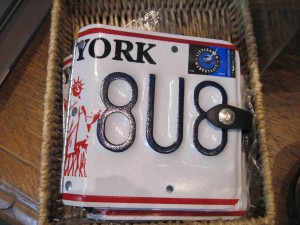 Then wrap up your present with this New York City subway wrapping paper, also from the library. Or be really cheap and use a AAA map (if you're a member).